If you're looking at making a bit more money on the side, I would suggest you to download and use data collection apps. Though these apps won't make you a millionaire, the money you earn can surely go towards savings and help you reach your financial goals a bit faster.
Surely, this sounds interesting because it offers you the choice of making some more money. Actually, using these apps gives you a small source of passive income and can help make your savings a little larger.
However, you might wonder what the data collection apps are. Therefore, I will first explain what are data collection apps and later, tell you about the best 21 apps where you get paid for your data.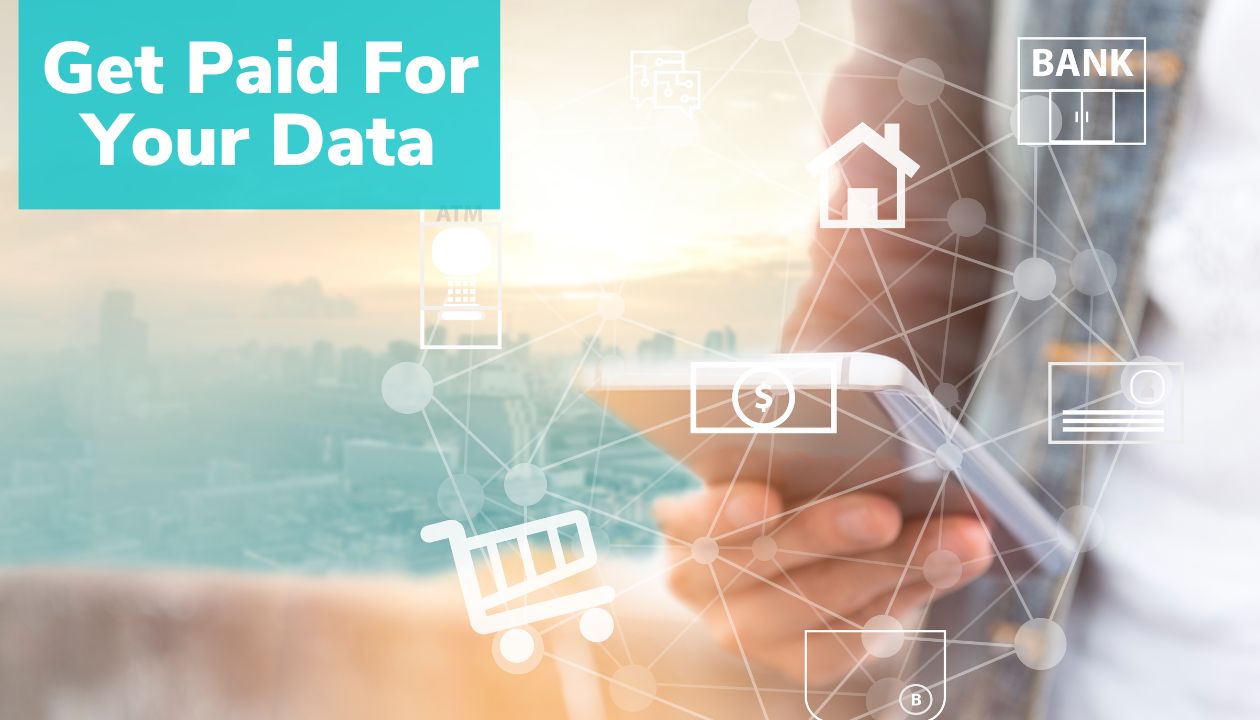 Understanding Data Collection Apps
Broadly speaking, there're two kinds of data collection apps in the world. As the word suggests, they collect data from various sources and use it for marketing, understanding a customer or even monitoring a person.
1. Business Data Collection Apps
There're lots of business data collection apps. These won't pay any money. Instead, they're used by teams of salespersons and other workers for a business. Employees key in various important elements of their work through such apps and share them with their seniors and colleagues. They can also share technical data and other such stuff. These apps are generally useful for managing a remote team.
2. Paid Data Collection Apps
Paid data collection apps are what we're talking about over here. These apps will collect all your personal data and use it for various purposes. Their owners can also sell your personal information to other companies. This data is useful for targeting you for marketing and sales purposes. By using your data, you will get ads and emails about specific products. They also gather data on your spending and savings habits, food preferences, frequency of travel and others.
A Word of Caution
Before rushing to download any data collection apps that pay, here's something that you should be aware of. While these apps collect data that is usually harmless, there're no guarantees where your personal information could go. Some apps tell you that your data can also be sold to marketing companies.
If you don't want spam in your emails or be targeted by companies for buying their products and services, avoid using such data collection apps. The US has strict laws on the collection of personal data. That means nobody can collect it without your permission. By using these apps, you would be allowing the app owners to collect such data.
Therefore, use these apps only if you're comfortable with the fact that someone out there knows about the stores you visit, the brands you buy, the size of your household, spending habits and other such stuff. In some cases, data collection companies also take some basic details of your debit card and credit card.
I will emphasize that all the data they collect is usually harmless due to the strict privacy laws in the USA. But if you prefer privacy, never use such apps.
21 Best Data Collection Apps to Get Paid for Your Data
Since your privacy is of supreme importance, I strongly suggest reading the data protection policies of these app owners before downloading any app. Also, find out what're the consequences of giving out your personal data over these apps.
If you're interested, here's my list of the top 21 apps that pay you for data collection.
1. Nielsen Computer Panel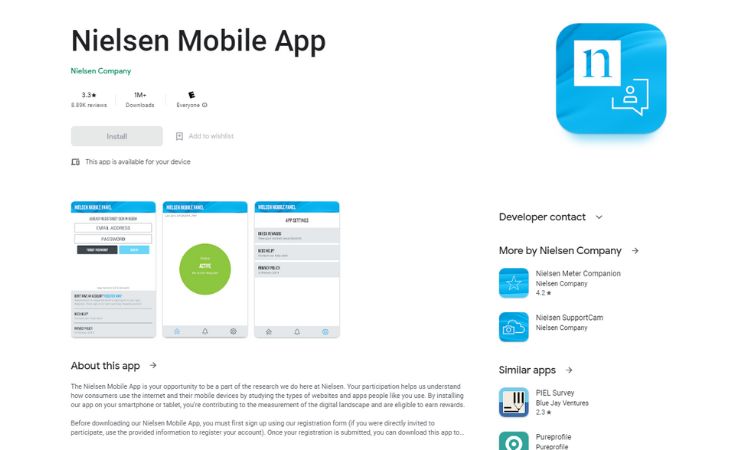 Nielsen Computer Panel collects your personal data such as name, age, location, email ID and other details. It provides the data to marketing companies. You can also complete online paid surveys to make money on this app, even as it gathers your personal data.
You can earn some money here as a signup bonus.
2. Honeygain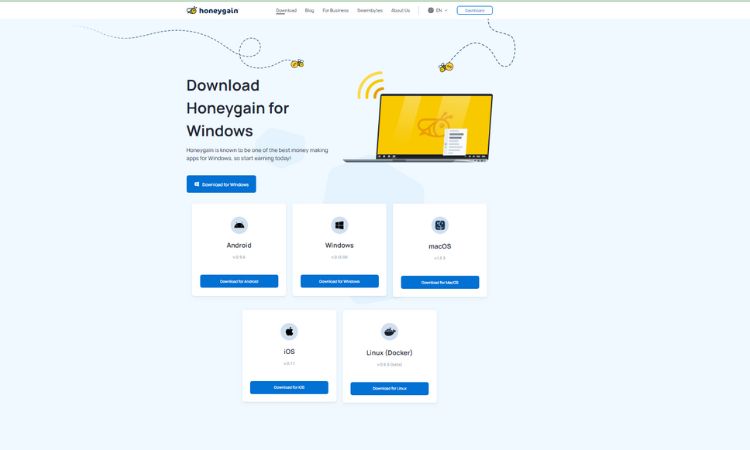 Share your Internet through Honeygain and get paid. You can earn up to $50 per month, depending on how much Internet access you provide through Honeygain. They collect your data on Internet usage and websites that you visit frequently.
3. Sweatcoin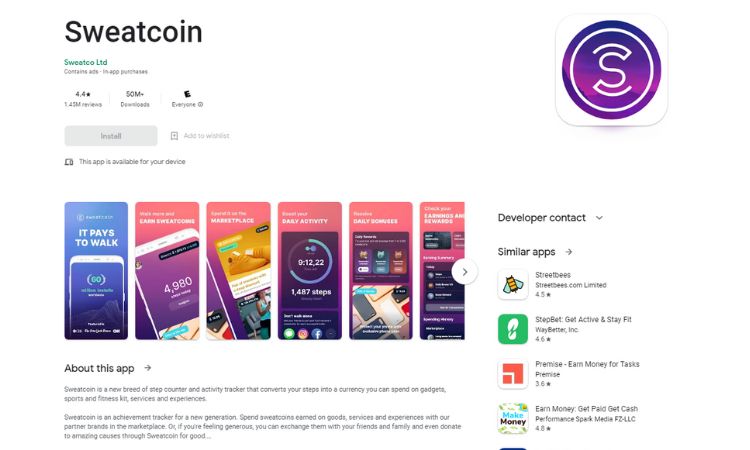 Sweatcoin is promising that it will soon pay its app users with its eponymous cryptocurrency that will be launched in late 2022. This app collects your personal data such as fitness levels and walking habits, among others. These Sweatcoins can be exchanged for cash once they launch the cryptocurrency.
4. Swagbucks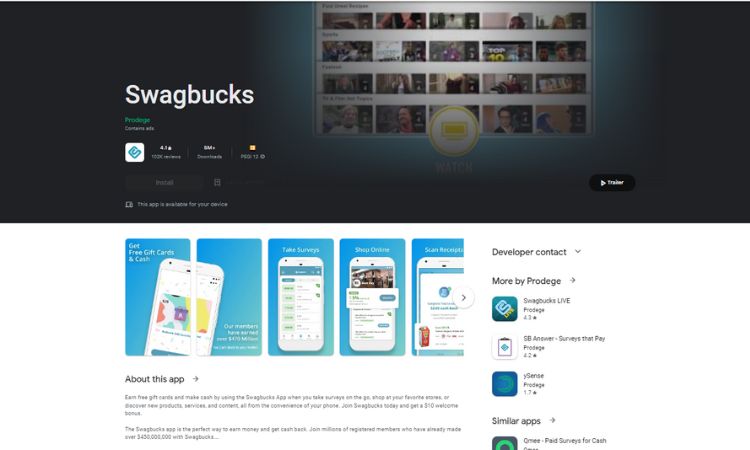 Swagbucks ranks as the topmost online market research company in the US. You require an email ID to create an account on Swagbucks. Also, you will need to provide some more details to get the payment. When you complete online paid surveys, Swagbucks provides your data and the completed questions for marketing purposes. The points you get for giving such data can be exchanged for cash or shopping coupons.
Also read: Best Ways to Get Paid to Watch Videos Online
5. Dosh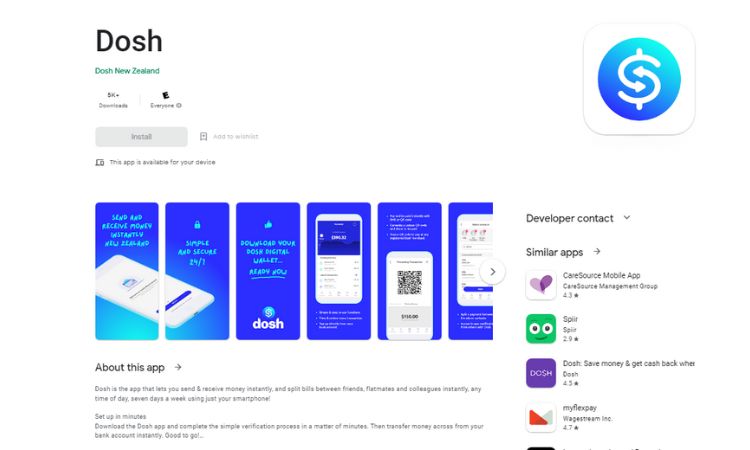 The Dosh app provides cashbacks on all qualifying purchases that you make with your credit card. To earn such money, you have to link your credit card with the app. Each time you spend on your credit card, Dosh records the transaction and tries to get you a cashback. The money goes directly to your credit card, thus helping you to save on bills.
6. MobileXpression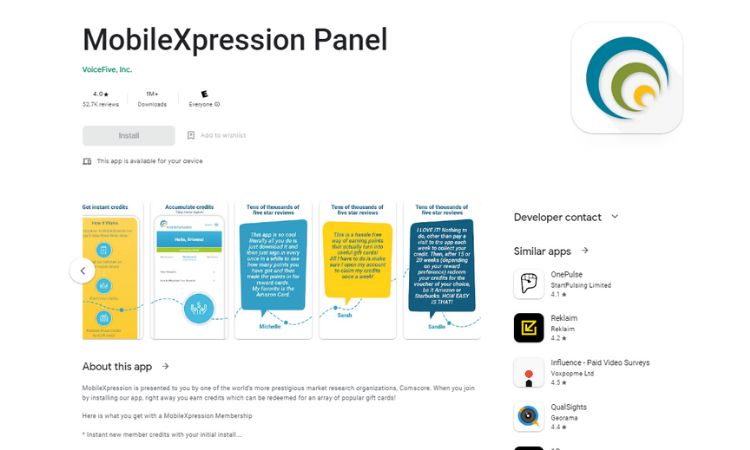 You don't really need to do much with MobileXpression app. Once you download, the app will simply monitor all your online activities such as websites that you visit and online shopping. You get money for all these activities that MobileXpression performs even while you browse the Internet or perform some other activity.
7. Permission Research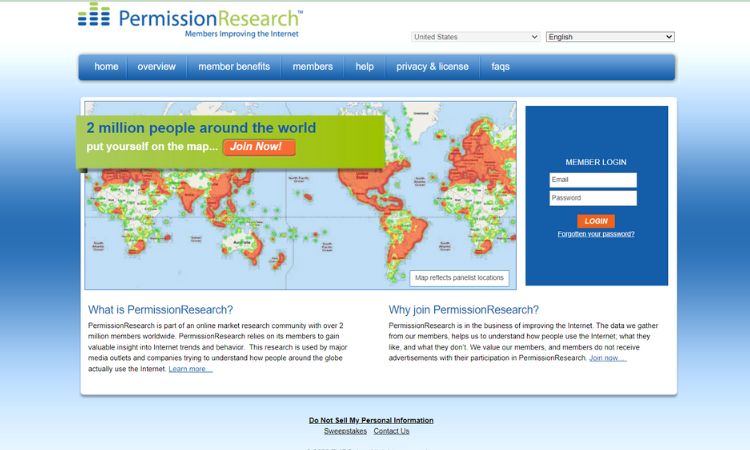 With Permission Research, you can simply perform your usual online tasks on the smartphone and earn some money. This app collects data about your online browsing patterns and spending habits. It sells the info to marketing companies to target you for their products and services, depending on your location and other preferences.
8. Paribus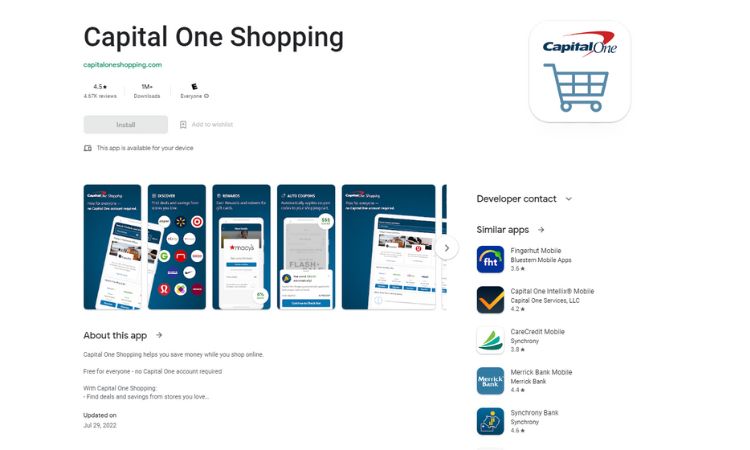 Paribus is now a part of Capital One Shopping which collects data about your shopping habits, such as online stores that you visit. They offer a price match. This means if you buy something and the price drops within 48 hours, Paribus will bargain with the business to provide you the refund of the higher price. This amount goes to your bank account or Paribus account and is available for spending after 48 hours.
9. Killi Data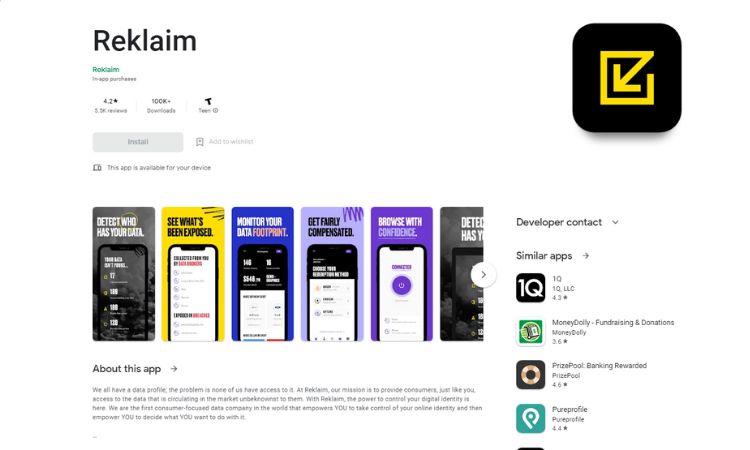 You can earn up to $10 per week by sharing your data with various companies, through the Killi app. This data goes to market research and product development companies. It is useful for them to target you with ads and promos for their products and services. Completing online paid surveys earns you more money.
10. Get Pei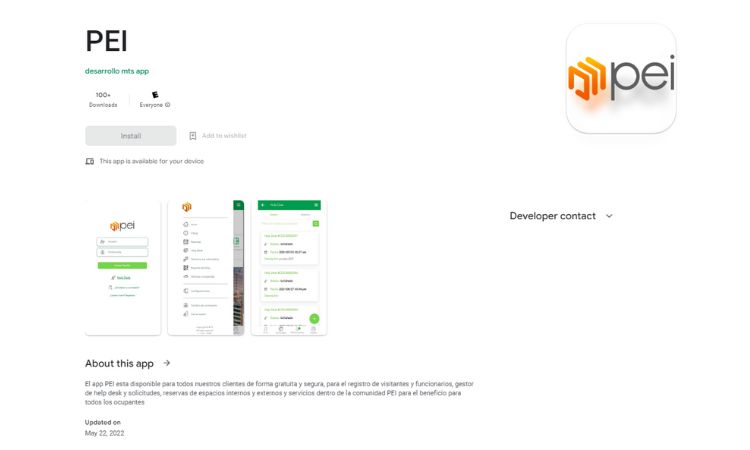 If you're looking for savings and cashbacks on shopping for groceries and other stuff, download Get Pie. This app tracks your spending on your credit cards and debit cards. The app provides alternatives for shopping at lower prices and helps save money. You can shop at your favorite online or offline stores and get cashbacks through Get Pie.
11. InboxDollars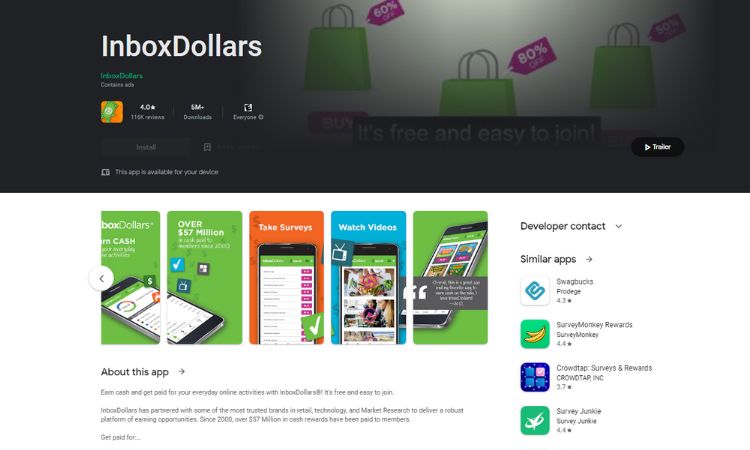 Actually, InboxDollars is an app that pays you for completing online surveys and playing video games online. They collect your data such from the surveys you complete and the info you provide when registering. It also tracks a few other activities such as your shopping preferences. You can also make some money by referring others to download and use InboxDollars.
12. DataCoup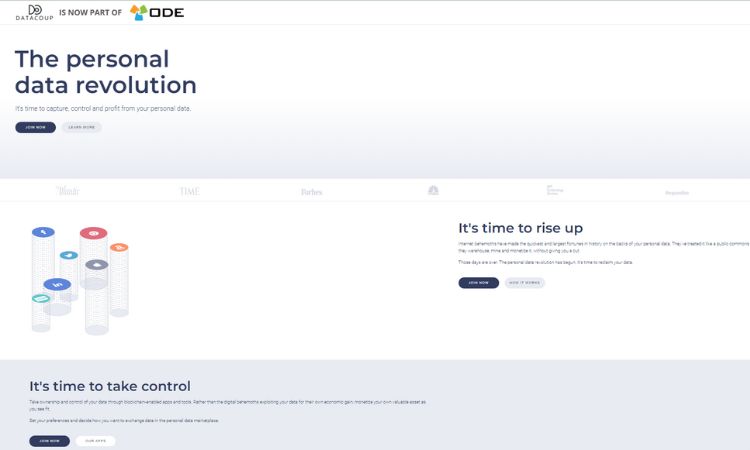 For those fond of using social media websites such as Facebook, Twitter, Instagram, Pinterest, Snapchat and others, DataCoup can help you earn up to $10 per month. Once you download the app, you have to allow it to access your social media accounts and apps installed on the mobile phone. It monitors your social media usage and sends the data to relevant companies.
13. ScreenLift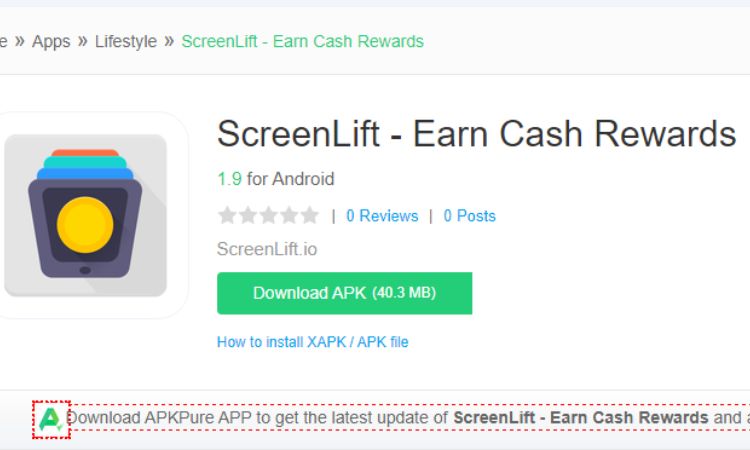 You can get money for almost nothing by using ScreenLift. This app places ads on your mobile phone screen. And whenever you use the mobile, you have to lift the screen. You get money for each time you lift the screen and use the phone. This app monitors and stores data of your mobile phone usage and other activities. However, it works only if you lift the screen some 24 times during the day. If you exceed this number, you don't get money at all.
14. Universal Basic Data Income
Universal Basic Data Income (UBDI) is a great way to make money sharing your data if you're not very concerned about your privacy. This app tracks all your activities on the mobile phone, including calls, online purchases, emails and YouTube watching as well as social media usage, among others. This data is sold to market research companies and clients for advertising purposes.
15. AppOptix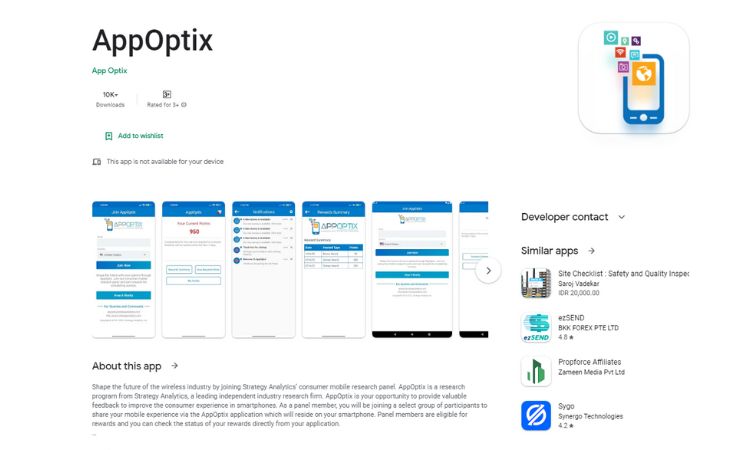 AppOptix can be helpful for everyone that's not very concerned about online privacy. Basically, AppOptix follows your traveling patterns in your city and elsewhere. They track the signal strengths of mobile networks and your usage, call drop rate, mobile Internet access speeds and other details. You can get an Amazon shopping coupon for free every year. This coupon is worth $50 per year only.
16. Mobile Performance Meter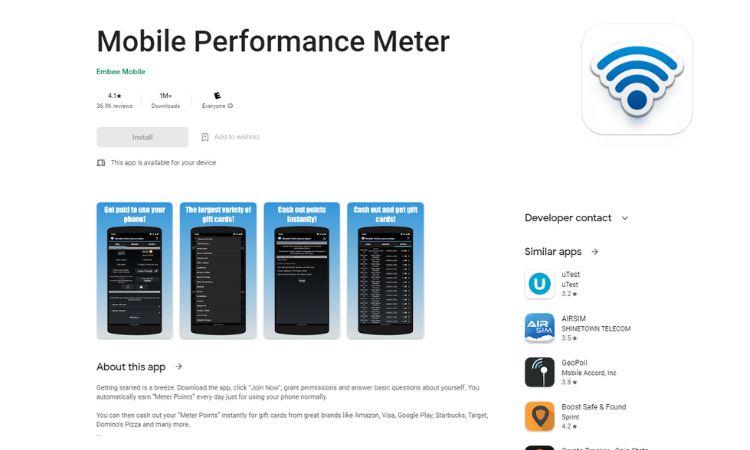 Mobile Performance Meter records all your activities on the phone, from recharge to calls and SMS messages, social media usage, online shopping and other details. They reward you with gift vouchers for free pizzas and shopping. Or, you can request for a cash payout.
17. Money SMS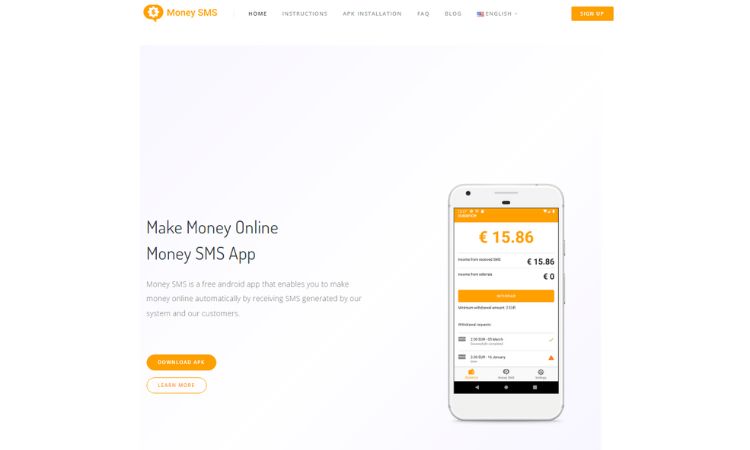 Advertisers and marketing companies use Money SMS to send you ads and info about their products and services. You get up to $0.10 for every SMS that you get and read. There's not much money to me made since you won't usually get many SMS from such companies. However, you can make a tidy $100 over a year, in certain parts of USA.
18. McMoney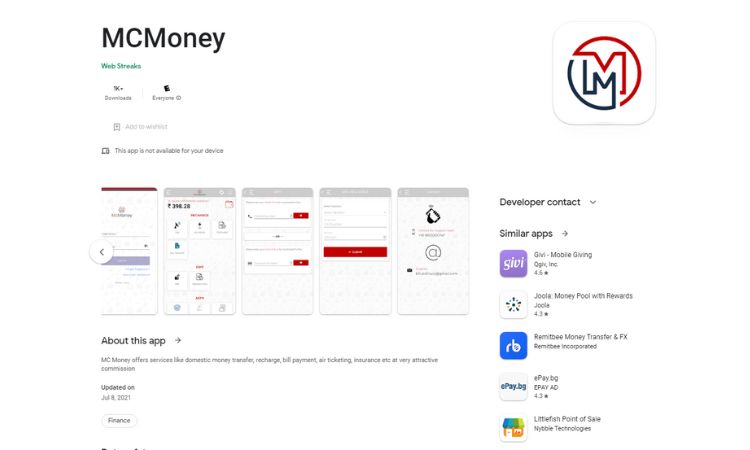 Another superb app that pays you up to $0.60 a day for getting SMS messages is McMoney. You have to do nothing after installing this app. You will start getting SMS messages from companies that partner with McMoney. And you get between $0.05 and $0.10 for every SMS that you open and read. On average, you can get up to 10 daily SMS messages.
19. OnMyWay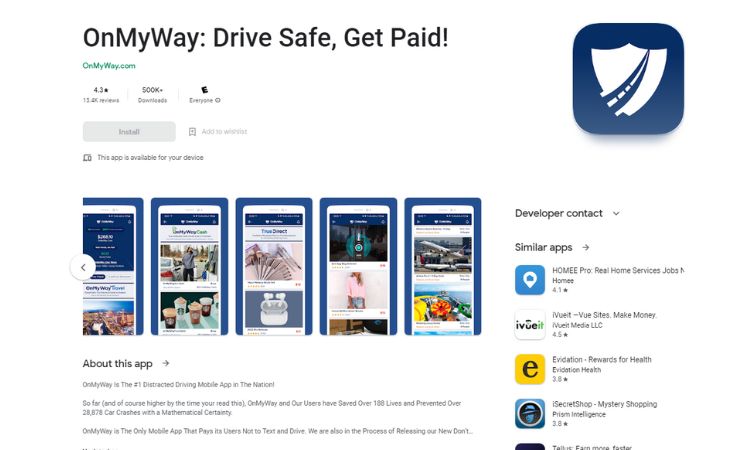 OnMyWay rewards you with points for walking, running, jogging and even driving. They also have a fundraising feature that helps you collect money through your activities, for any charity.  You have two options: collect the reward such as shopping coupons or donate the points to a charity that OnMyWay lists on the app.
20. Mobilio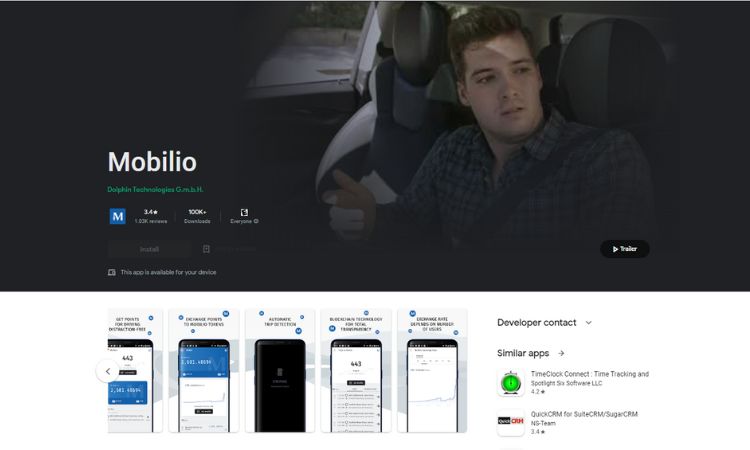 Are you a safe driver? Then download Mobilio on your smartphone. This app rewards you for safe and incident free driving. You only have to register by providing all details on the app and carrying the phone while driving. But be cautious because you can lose points if you use the mobile phone while driving in certain areas.
21. Placed Panel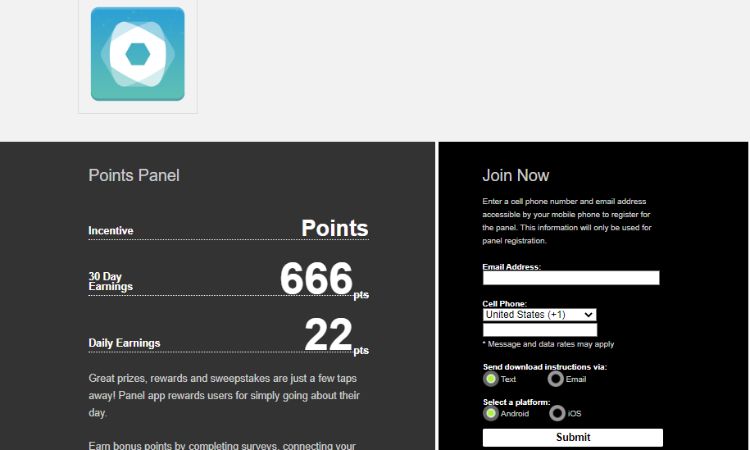 Simply download this app and do your work as usual on your mobile phone. Placed Panel runs in the background and records all activities that you perform with your mobile phone. It pays for all the data it collects. Some users claim they've made as much as $500 per year. However, others suggest that earnings from this app are around $80 per year. Read their terms and conditions before using the app.
Location Settings and Apps
Generally, all these apps require that you keep the location settings on your mobile phone switched on. This feature allows them to track your movements at any point of time.
If you're using a social media platform where some websites display your location, you might wish to be careful. Read the terms and conditions before you proceed.
Conclusion
These apps can give you some money but at the cost of your personal data. Therefore, it is better to know what downloading and using these apps actually means. Once you give access to your personal data, there are no guarantees of what happens with it. App owners often change. For example, eBates was taken over by the Japanese firm Rakuten. Therefore, I would emphasize that you should be careful with your financial data in this era of identity thefts and online frauds. These apps come from top companies, and hence, you're fairly safe. Yet, I suggest that you use these apps with extra caution.