Losing a credit, debit or any kind of identity card can prove to be a real hassle. First of all, we need to block these cards from any fraudulent use.  This involves filing a report with the local police. But more importantly, cash cards have to be frozen immediately to prevent any unauthorized buying and cash withdrawals.
That's where Card Protection Plan or CPP comes in.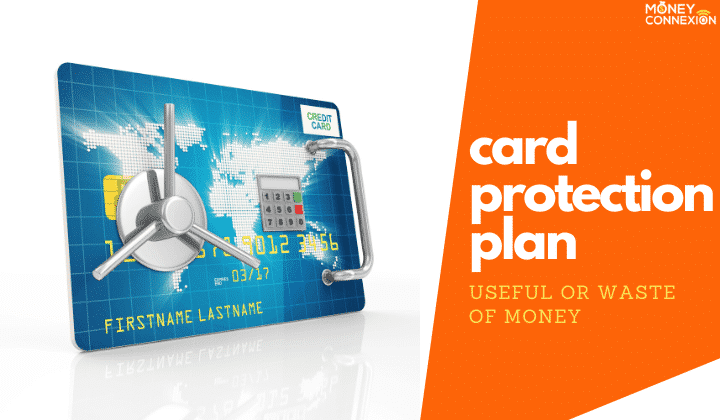 Understanding Card Protection Plan (CPP)
If you're planning on subscribing to CPP or if your bank is offering free CPP for any reason, here're some excellent benefits.
Single Point of Contact
CPP is a type of insurance for your credit, debit and identity cards. In case your bank cards are stolen or lost, you can call them. CPP blocks these cards. It also sends an alert about possible misuse of your Aadhar card and PAN card while blocking any mobile SIM cards too. All this can be done by calling the CPP number, instead of running around to countless places.
Emergency Assistance
Secondly, CPP arranges for hotel accommodation and travel if you're outside the city or country of your usual residence, should your credit card and debit card be stolen or lost. However, there're certain criteria to qualify for this emergency assistance from CPP.
 Anti-Fraud Protection
In some ways, CPP insures your lost and stolen cards against frauds, if you report to them within the stipulated time. And once you inform, CPP ensures you don't have to pay the credit card issuer any dues for fraudulent transactions. And it tries to any money stolen on your debit card.
Other Benefits
CPP also offers a host of other benefits if you're unfortunate enough to lose your credit and debit card or other important ID cards. Some of these sound fairly attractive.
Cost of Card Protection Plan
CPP has three types of plans. They offer the same benefits. Only, the number of people differs according to the fees.
Basic Single
The Basic Single plan is ideal for individuals that're prone to losing cards and other documents. It is available for a fee of Rs.1,699 per person.
Premium Joint Plan
As the name suggests, Premium Joint Plan is for couples or partners or any two individuals. Generally, the Premium Joint Plan is ideal for couple and partners that hold joint account, hold the primary and add-on credit and debit cards and individual ID papers.  This is available for a fee of Rs.2.199.
Platinum Family Plan
You can list as many as 45 to credit, debit and other cards on Platinum Family Plan which is available at Rs.2,799. According to available information, it allows every individual to protect up to nine different documents including credit cards and debit cards, among others.
Is CPP Useful or Waste of Money
Personally, I won't take sides to say whether CPP is useful or waste of money. Instead, I will merely present the facts that I've got from online research and experience of a few users.
Long List of Complaints
Consumer guidance and assistance websites list several complaints about CPP's service. Most complainants say that CPP doesn't provide the services it offers. While some of the complaints have responses from CPP, it's not known whether the issue has been genuinely resolved since consumers haven't posted their comments or taken back their complaints.
Mobile Banking Apps
The slew of mobile apps from various banks make it possible for everyone to freeze or block a credit card or debit card temporarily or permanently. This can be done from the comfort or your home or office and as soon as you detect the loss or theft. Hence, the question of calling a provider like CPP doesn't arise.
Fraud Protection
All banks and credit card issuers also offer fraud protection. Meaning, the customer isn't liable to pay for dues on any card, after it's reported as stolen or lost to the bank. Most banks have tie-ups with CPP for fraud protection. As a rule, every bank in India offers high level fraud protection. Therefore, you needn't opt for a separate CPP plan,
Travel Insurance
A lot of countries where Indian passport holders have to get a visa before arrival demand travel insurance. That means, you have to provide travel insurance documents that comply with their requirements, while applying for a visa. If an Indian traveler holding such insurance falls victim to theft or loses their cards, the insurer take care of emergency assistance.
Painful Processes
Any victim of theft or anyone that loses credit cards, debit cards and other ID papers will testify about the painful process they have to undergo. It might involve filing police reports to physical visits to the banks, long wait for PAN card and other replacements.CPP doesn't take away these processes. At best you can get a free PAN card replacement. Nor does CPP pay for your transport or loss of salary or wages for time lost on visiting banks and police station.
In Conclusion
The above are the pros and cons of Card Protection Plan. Since a lot of banks offer their own card protection plans or with other providers free of cost, it's your call whether to pay for a CPP. Also, check certain insurance plans because you can cover a lot of things on home plans. Overall, CPP isn't a bad idea if you get it free, from a bank. But paying for a plan is something you need to decide.