Commission Junction is a one of the most popular affiliate networks which aim to bring publishers and advertisers to sell products or services together.
Commission junction can also be known as a blogger's publisher, where bloggers can show ads on their own blog and in return get a commission.
The publishers or bloggers are mainly paid when users convert into sales, lead, impression or clicks.
Why Use Commission Junction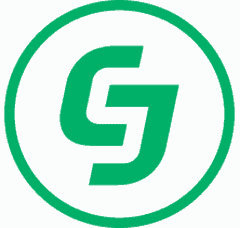 Commission Junction being one of the oldest and most reputable affiliate advertising company which aims to provide best services to publishers as well as advertisers.
Recently Internet retailer ranked it number one affiliate marketing provider. Its Alexa in the world is less than 3000.
Commission junction is undoubtedly trustable from all aspects. We can say that it is one of the effective ways to make money online.
The best thing of commission junction is that once your application gets accepted, the advertisers can easily find you and you can also join their individual affiliate program within the network.
Another thing, the website of the commission junction is really easy to use, there is lots of help available and most important thing is that you need not worry about your payments.
Refer:- My Experience of Making Money on Commission Junction
Important Things about commission junction
The company was founded in the year 1998 and is still going well.
According to LinkedIn, there are almost 201-500 employees in the company.
Commission junction is operated by multiple groups's which they name as conversant. The groups include- Mediaplex, Greystripe, Dotomi, ValueClick Media, and Commission junction.
Qualification for acceptance into its affiliate program
I think it will be great if you read about their policy. But here I will try to give my best and make it easy for you.
For getting accepted into the program there is no minimum or maximum traffic requirement. There is the possibility of getting accepted just after making a new website.
But You won't be accepted into the program if your website has content about violence, murder, crime, fear or pornography.
How you can use it
Doing setting for your commission junction account can be difficult for some, so here is the tutorial for the same.
Creating an Ad Unit: As soon as you are approved by the advertisers, you can instantly run an ad unit on your site. But sometimes you have to wait for some hours or a day to get your ads account approved, this happens because of the manual review. You can click on "get Links" to easily search or browse for the desired advertisers. After this click on advertiser name to apply for that ad program. Once you get your approval, you can easily view links or display ad units you want. After this simply click on "Get HTML" code to copy it and paste it to your own website.
The size of the Ad Units: There are many ad units sizes available. These sizes are can be convenient to both, publishers and advertisers. But mostly the sizes are varied according to the will of advertisers.
You can use HTML and JavaScript for implementing the ad unit code into your website.
The Commission junction ads can be also be used along with Google AdSense. But the ad units of commission junction be must not be styled like the Google AdSense units.
Like other Affiliate programs, it is mobile friendly.
For further help (if you are using a WordPress site), you can use third party Plugin to perfectly place this ad unit on your website.
Payment methods
There are various payment methods available at the commission junction. Unlike Google AdSense, you will get your payment as soon as you get a threshold of $50. The Publishers can also specify the payment mode for their own convenience.
However, the best payment methods available at the commission junction are by cheque or direct deposit. Mainly all the payment methods used by them are safe and trustable.
Some of the negative things about Commission Junction
Commission junction is one of the oldest and best affiliate networks but there are some drawbacks to it.
Sometimes it can be a lot difficult to get your account accepted for the affiliated programming.
Another drawback is that once you are accepted into the commission junction, you again have to apply for each advertisers programs, which sometimes can be a headache.
You might not be able to get your desired affiliate program for your blog.
You also have to read all the requirements, terms and conditions for each affiliate program available in the commission junction.
And each individual's terms and conditions are different, and one has read the terms and conditions for each advertiser on applying every time.
Finally, What I want to say about Commission Junction
In this review, I have stated pros and cons for this affiliate program but the rest of things depends on you whether to go with it or not.
Do let us know about this affiliate program in the comments section, we would also love to know about your experience with this program, I mean if you have used it before.
This article is contributed by Robin Khokhar who provides ways to make money & other tech tips on his blog TrickyEnough.