Finding cheap food in the US is quite easy. The only thing you've got to do is find where cheap food places near you are located. There're several ways to do so, and I will be discussing these in my article.
In the US, it's actually possible for you to get a meal- or at least quieten your hunger pangs for a while, with as low as $1. In fact, you could get a sandwich or a burger for that price. That's because, in the US, we have all sorts of food places, right from the down-to-earth budget diners to classy and chic expensive restaurants.
Before I proceed with how to find cheap food places near you, I will tell you a bit about what is exactly the definition of cheap food.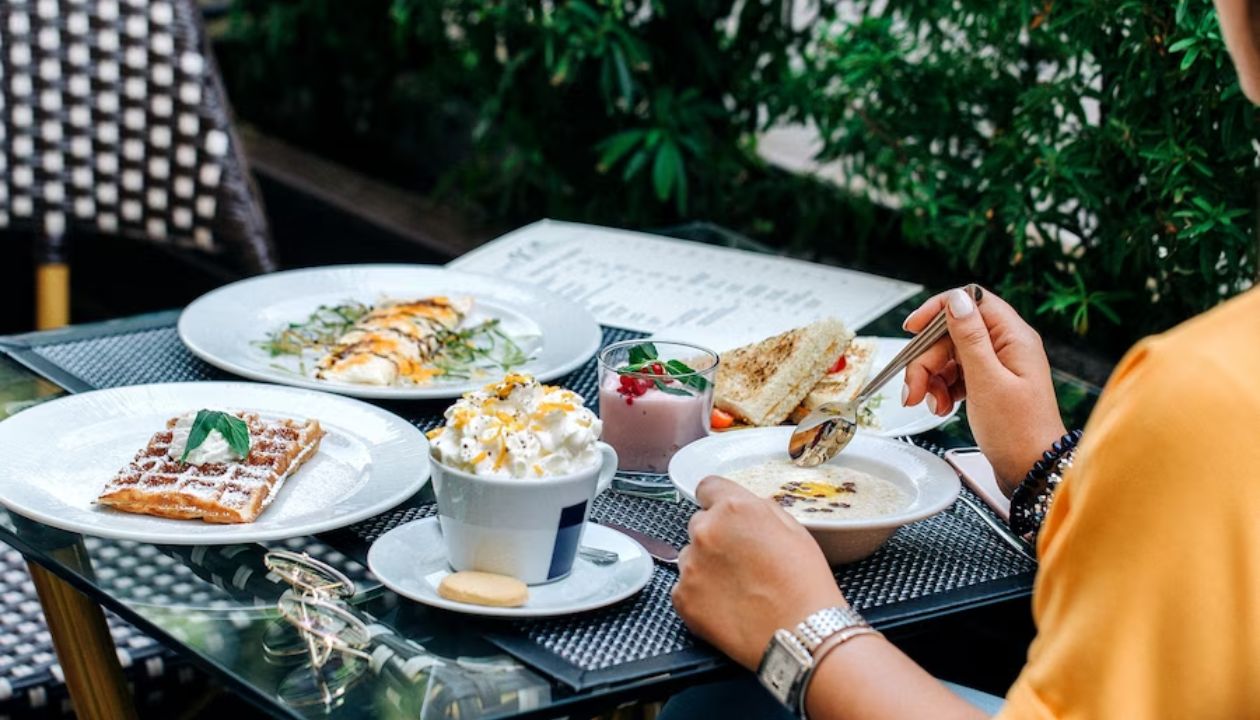 Definition of Cheap Food
Actually, cheap food isn't really cheap food. Meaning it is not made with substandard ingredients or poor quality. In fact, cheap food can often be as good as expensive food too.
Here's why.
The US produces a surplus of all kinds of food- from farm produce to meat, fish and poultry to fruits, vegetables and food grains. As a result, a lot of such foods are also processed to extend their shelf life.
Restaurants and diners often buy ingredients in bulk. Hence, they get lower prices at the wholesale market. This helps them keep their prices low and affordable.
Furthermore, they also cook in large quantities, which helps to further reduce their costs.
Therefore, some restaurants, diners and other food places offer very low rates. Food trucks are some places, for example, where you can find cheap food.
Furthermore, about 35 per cent of all food- which includes fresh produce to processed food as well as that cooked at homes and restaurants, goes waste every day. Americans are trying to battle this food wastage by giving away food cheap. For example, restaurants only try to cover their overall operational costs. They price their food low to attract more customers. Hence, they make profits from the quantity of food that they sell.
Also in line, we have restaurants that're run by persons from various communities. These restaurants usually offer cheap food if their members aren't financially well off.
'With over 20 percent of the American population living below the poverty line, stores as well as restaurants realize the importance of offering food cheap. This helps prevent malnutrition in the US.
Also Read: 10 Tips on How to Save Money on Food
Locating Cheap Food Near You
To find cheap food places near you in the USA, you can follow these steps. These are the easiest, and you can surely find someplace that offers cheap food or even free food.
1. Online Restaurant Review Platforms: Utilize popular restaurant review platforms such as Yelp, Google Maps, TripAdvisor, or Zomato. Visit their websites or download their mobile apps.
2. Location Search: Enter your specific location, including your city name or zip code, in the search bar of the chosen platform.
3. Filter by Price: Look for filters or options that allow you to sort restaurants by price range. Many platforms have filters like "$" (cheap), "$$" (moderate), or "$$$" (expensive).
4. Sort by Rating: Sort the search results by rating to find well-regarded cheap food places in your area. This helps ensure you find both affordable and quality options.
5. Read Reviews and Descriptions: Take the time to read reviews and descriptions of the restaurants. This will give you insights into the food quality, portion sizes, and overall dining experience.
6. Check Menus: Look for menus or menu descriptions to get an idea of the pricing and the types of food offered. Some platforms provide links to the restaurant's official website, where you can find more information.
7. Consider Cuisine: If you have a specific cuisine preference, use that as a filter or keyword in your search. Some cuisines tend to be more affordable than others.
8. Pay Attention to Specials or Deals: Some restaurants may offer daily specials, happy hour discounts, or coupons. Keep an eye out for such offers in the reviews or on the restaurant's website.
9. Explore Local Guides: Some platforms have curated lists or local guides that highlight affordable dining options in specific areas. These can be helpful in discovering hidden gems.
10. Ask for Recommendations: If you're part of local community groups or forums, consider asking for recommendations from locals who know the area well.
Also read:
How To Get Free Food Delivered With No Money? 10 Ways
Best Cheap Food Places Near Me Across USA
Remember, prices and availability can vary, so it's a good idea to check the restaurant's website or contact them directly for the most up-to-date information.
1. Fast Food Chains:
Fast food chains like McDonald's, Burger King, Wendy's, and Taco Bell often offer value menus or dollar menus where you can find items for as low as $1 to $3.
2. Casual Dining Restaurants:
Casual dining establishments like Applebee's, Chili's, or Denny's typically have affordable options on their menus. You can find items ranging from around $5 to $15, depending on the dish and location.
3. Ethnic Restaurants:
Ethnic restaurants, such as Chinese, Mexican, Thai, or Indian, often offer reasonably priced meals. You can expect to find dishes ranging from $7 to $15, with some higher-priced items for specialty dishes.
4. Diners and Cafes:
Local diners, cafes, or breakfast spots may have breakfast or lunch options starting from around $5 to $10, with larger or more elaborate meals ranging up to $15.
5. Food Trucks and Street Food:
Food trucks and street food vendors offer a variety of affordable options. Prices can range from $5 to $12 for items such as burgers, tacos, sandwiches, or ethnic street food.
Conclusion
As you can see from the above list, it's easy to find cheap food anywhere in the USA. In fact, America also has a large and nationwide chain of food banks and food pantries where people can get free food. Additionally, there're soup kitchens and community diners that cater to the poor and underprivileged.
Often, these food kitchens give away free food, though you can donate something voluntarily. Therefore, the next time you're hungry and wish to find cheap food, simply use any of the methods I described above.