Comprehensive reports compiled by World Bank, International Monetary Fund, International Labor Organization and branches of the United Nations clearly indicate, women continue to remain underprivileged.
Shockingly, this phenomenon is not restricted to developing and under-developed nations. Women in developed countries in North America and Europe are also victims of gender inequality in wealth distribution.
However, there are several examples where women have made it to the top. Women need to earn money for several reasons. Moreover, if you are a single mom or your spouse's income is inadequate to support the family.
Reasons why women should earn
Whatever your reason, living without income can be very dangerous. Consider the unfortunate event of the spouse's income ceasing for any reason.
Of course, insurance and savings ensures the family survives for some time. However, in era of inflation, these financial resources will have their inherent limitations.
There are more reasons too:
Death or permanent disability of spouse causing loss of income.
Ample spare time wasted daily sans any gainful activity.
To utilize innate or acquired talents.
Need for a second income for the household for any reason.
To make a mark in the society as entrepreneur.
Living as single mother
Things to consider as women
Of course, any business idea for women require a lot of skills. However, these need not necessarily mean you hold higher education degree from college and university.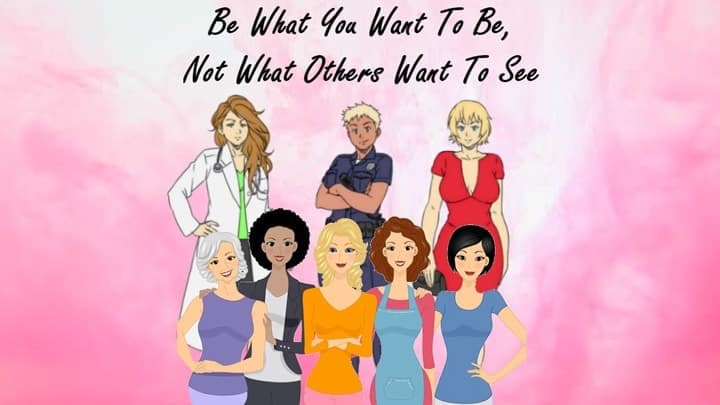 Some basic requirements before you venture into business includes thorough knowledge about:
Know-how and expertise in your sphere of business.
Demand for your product, service and business.
Prevailing market rates.
Time available for doing the business daily.
Your target customers.
Information about competitors, if any.
Some money for investments.
Legal documentation, where required.
Once you have equipped yourself with these, you can consider any of these offbeat but great small business ideas listed below.
20 Uncommon Business Ideas for Women
I am sure you will love these ideas and you will start one of the business ideas from this list.
Idea- 1: Making own wines of fruits and vegetables
Everyone loves a refreshing glass of exotic wine. However, not everybody has the required skills to make wine of choice. Indeed, wine-making can be very easy if you have some previous experience.
Alternatively, the skill can be mastered very quickly from anybody that has resided in a prohibition zone.
The best part of wine making is, you can let creativity run amuck. You can ferment any fruit or vegetable of your choice that contains fairly sizeable amount of natural sugars.
All you will need is distilling kilts, a few good bottles, a few lacquer sticks. Should you wish to refine your product, you will need to invest on good wine barrels to let the brew mature before you offload them in the market.
Idea-2: Making handmade purses & wallets

You can make huge amounts of money and get rich quickly with this business idea for women. Look around and you will definitely find that everyone wants a dream wallet or a purse.
Especially, people want wallets and purses that are customized and not merely run-of-the-mill stuff you get at stores and boutiques.
Again, you need not possess any great educational degrees to enter this business.
All you require is some creativity to design your own line of wallets and purses. You can make them from commonly available material including cloth, silk, leather, denim and others.
Idea-3: Rolling cigars
This can be a bit of a tricky business idea for women but extremely lucrative one. Motley cigar manufacturers are on lookout for women who can deftly roll cigars from delicate tobacco leaves.
However, enter this business carefully since the intoxicating leaf emits an odor that can trigger allergies among children in your household.
Rolling cigars has to be done with extreme precaution to ensure the tobacco leaves adheres on its own as you roll it. You can earn some extra money provided you learn how to affix labels or place them in boxes, ready for sale.
Idea- 4: Making Moringa oil
Moringa sounds rather exotic but it is not. Instead, it is the common drumstick that you can buy from any green grocer or supermarket. Oil extracted from dried seeds of this ubiquitous pod is called Moringa oil.
It sells as high as US $5 and upwards for a phial of 50ml.
Dried Moringa seeds are available in bulk and are fairly cheap at around US$ 30 per kilo. You will require an oil press which costs around US$ 2,000 as initial investment.
Morigna oil is acclaimed to possess several nutritional and aphrodisiac effects and hence the demand. But that is not all. The oil cake left after extraction also fetches a high rate as cattle feed.
Idea- 5: Preparing shamanic medicines (non-traditional medicines)
Several people are averse to visiting physicians for many reasons. Firstly, it involves high costs, which is detrimental if you do not possess a medical insurance.
Secondly, most people aver that traditional, home remedies work better as compared with conventional cures from physicians and hospitals. Hence, they are inclined to opt for herbal cures rather than those with complex chemicals.
Every woman knows of home remedies. Additionally, a lot of information is also available on the Internet.
Should you know such cures and are willing to brew some good stuff for relief from common ailments, you may offer them on commercial basis to consumers.
Idea- 6: Mobile phone repairs
Nowadays everyone has a mobile phone of some sort. This means, you have a vast, untapped and potential market nearer your home.
To work on this business idea, you can undergo a course to learn mobile phone repairs.
The demand for this service is very high. Of course, handsets that get spoiled during their warranty period will go for repairs to a workshop authorized by the manufacturer.
However, for phones that are not covered by warranty for any reason will be yours for repairs, if you advertise your services.
Idea-7: Courier collection/ delivery agent
Courier companies need a strong network of collection and delivery agents to ensure the recipient receives their mail or package quickly. Smaller courier companies therefore, look for individuals who have ample time to perform these duties.
As housewife wanting to make money, you can enlist your services with such companies. You will thus be collecting and delivering mail items within your neighborhood and earn a handsome fee.
The possibility of getting tips is quite likely.
Idea- 8: Spiritual counseling/ trainer

As materialism gets the better of people and they are unable to cope with stress and strains of daily life, an increasing number of people turn towards religion and spirituality.
They try and seek answers to questions that possibly have no earthly answers.
If you are religiously inclined housewife, you can double up as a spiritual counselor for these proverbial lost souls. Indeed, various religious organizations will pay you well as well as offer perks and fringe benefits to work as a counselor for them.
Idea- 9: Krav Maga (martial arts trainer)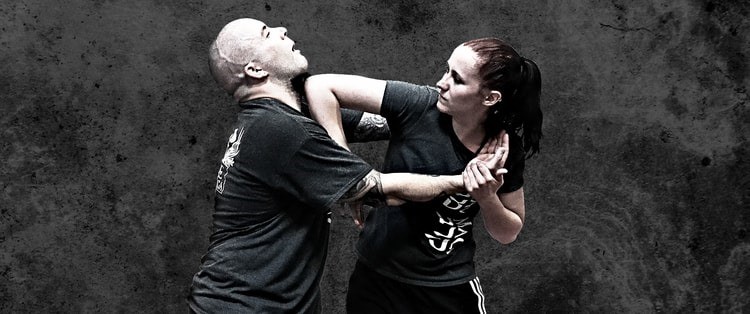 Krav Maga is something most people are unaware of. So, let us brief you.
Krav Maga is a self-protection, unarmed combat technique taught to soldiers of the Israel Defense Forces. It has proved extremely effective in Israel's wars and fight against terror.
Classes for Krav Maga are available in most parts of the world. You can take a Krav Maga self defense course and open your own training classes.
As housewife you will get a wide response since Krav Maga also teaches women how to defend themselves against molestation and rape as well as robbery and kidnapping.
Idea- 10: Weapons instructor
This business idea is particularly useful for former policewomen and retired military women. In places where using small firearms is legal, you can earn a tidy buck by offering training to other housewives.
Indubitably, violent crimes are on the rise and what better protection for housewives who stay home than to learn how to handle and use weapons.
If you are well versed with training, handling on weapons, take this much wanted business.
Idea- 11: Incense maker
For women with minimal education but living as housewives, making incense sticks and rolls can prove attractive. There are several reasons for this.
Aromatherapy- or the science of curing certain ailments through fragrance is now catching up. Good incense sticks and rolls as well as oils are in great demand.
12: Toys repair
Every child has a favorite toy. Invariably, even the best Teddy or Buzz Lightyear of Mr. Incredible will break at some point due to manhandling by the child.
Now children are inconsolable when they see their favorite toy broken or damaged.
As housewife, you can make sufficient money by repairing damaged toys. 'Toy Doctors' as they are called in some countries are adored by children and are proverbial life savers for parents.
With some basic repair kit, you too can enter this business.
Idea- 13: Weaving wicker baskets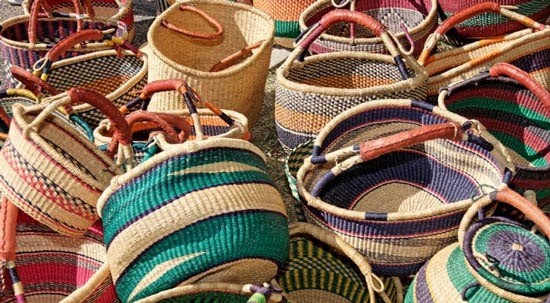 This is a child's play for any housewife. All you need to do is get a good supply of wicker and start weaving them according to the standard pattern.
Good wicker baskets fetch a great price for their handicraft value. As housewife you can make these wicker baskets of different shapes and sizes and color them creatively.
Idea- 14 Funeral dresser
Not exactly a pleasant job but it does pay well. Indeed, several housewives serve as funeral dressers for dead women. They tie up with a funeral parlor where the body is sent for embalming and dressing.
Most people are averse to the idea of the mortal remains of their deceased relative being touched by a member of the opposite gender.
Moreover, if the dead person is a woman, preferences in preparing the mortal remains for burial is generally performed by women.
Idea- 15: Jewelry repair
Another unique trade that housewives can launch is jewelry repair workshop. It does not entail a mammoth set-up. Instead a small, properly equipped desk is sufficient.
To offer jewelry repair services, you will need to invest in the appropriate tools and chemistry material.
Idea- 16: Antiques dealer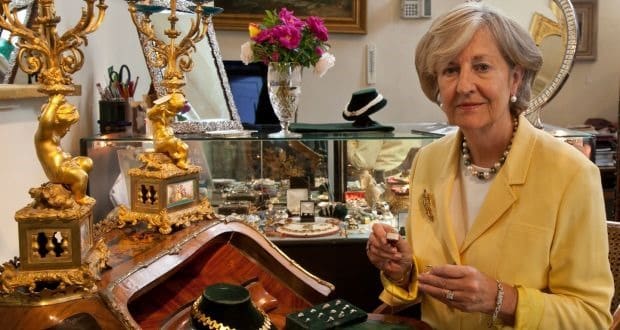 The talk of an antique dealer conjures vision of some old, bearded man sitting forlorn behind esoteric artifacts and statues. However, this is not entirely true.
Antique nowadays means gramophones, radio sets and other electronic items of everyday use that were common in yesteryears.
Despite advances in technology, people prefer to buy the old stuff, both in working condition and those that do not work.
You can scout your area for people willing to sell such stuff, stock it up at cheap rates. Once yours, it can be refurbished and sold for a hefty margin.
Idea- 17: Philatelic (stamp collection)
Collecting postage stamps has never gone out of fashion. Indeed, the advent of the Internet and email has propelled this hobby to even greater heights.
Thanks to technology, postage stamp collectors can now procure issues from around the world. However, everyone does not have time to connect with postal departments of some 180 countries around the world.
This is where you come in.
You can contact as many postal departments worldwide and pay their nominal fees. Postage stamps from remote countries are always in demand and can be sold for a huge profit.
Idea- 19: Numismatic bureau (coin collection)
Numismatics is the hobby of collecting coins. Not all coins, just some specific coins, old or new or from different countries. This hobby is not restricted to teenagers or school students only.
Indeed, the coins trade is worth billions of dollars worldwide. You can tie up with numismatics bureaus around the world to buy coins and sell them in your area either directly or through the Internet,
Idea- 20: Beads and necklace maker
Making beautiful, colorful and exotic necklaces based on foreign patterns and styles is fairly intricate but relatively easy.
Investments you need for this venture is also small. However, exquisite necklaces in vivid patterns are designs are a rage among teenagers, adolescents and the young at heart.
All the above 20 business ideas for women have excellent potential of making money. I wish you all the success.