Every computer on this planet can face a virus attack anytime. Therefore, it's best to have antivirus software installed on your computer. Obviously, a good and powerful antivirus software is going to cost you some money. Thankfully, there're 10 very reliable and best free antivirus software that's also available off the Internet.
Selecting the best antivirus software depends on two main factors: the region where you live and the operating system like Windows 10 or Mac.
Let me explain this a bit further. That would enable you to select the best free antivirus software for your PC.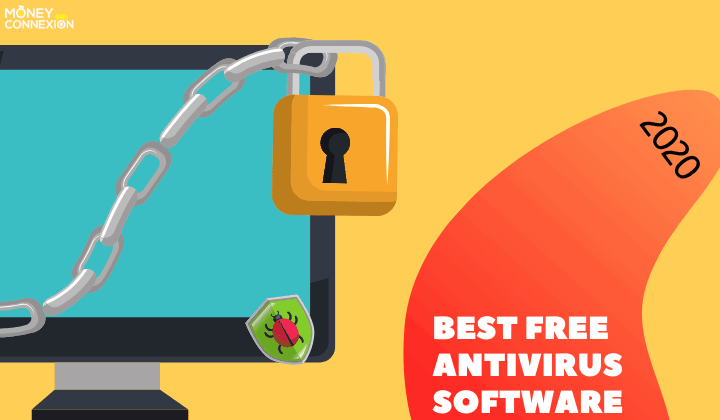 Selecting Free Antivirus Software
Now let's get this clear. It's sheer myth to believe that Apple or Mac computers as we know them are immune to virus attacks. No they're not. Since there're fewer Apple computers, the number of virus attacks are relatively lower.
About 77 percent of computer use the Windows operating system. Hence, they are common targets for virus attacks.
You'll also have to select antivirus according to your region. That's because all antivirus software needs updates. Whenever an antivirus software company detects a threat in your region, it will issue an update or patch to protect your computer.
That doesn't mean you shouldn't download an update merely because hackers aren't targeting your region. Computer viruses can strike anywhere. Hence, you need that update too.
Refer: Protecting Yourself Against Identity Theft
Before downloading this antivirus, I strongly recommend you read an excellent guide on how to defend your computer.
Now that you're aware of the basics, I'll guide you through the best free antivirus software for Windows 10 in the world.
10 Best Free Antivirus Software (Top Rated for 2022)
Before I tell you about the best free antivirus software, here's something you need to know. Usually, every operating system comes with its own antivirus software too.
For example, Windows operating system comes with Windows Defender, It is excellent software. But if you wish to use another antivirus, here're some best ones.
1. ZoneAlarm Free Antivirus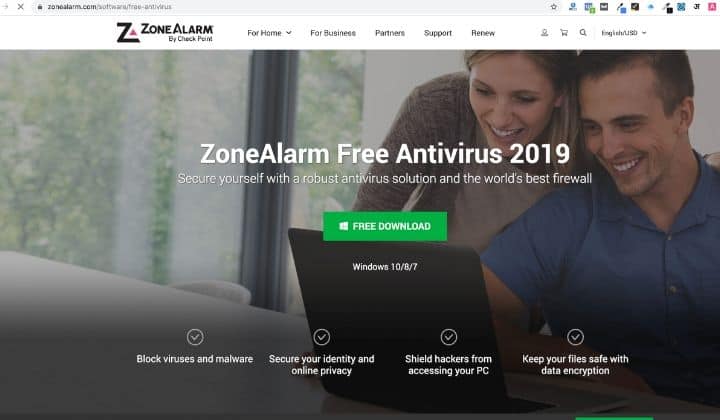 Not many computer users are aware of ZoneAlarm. It's one of the top-rated antivirus available at the moment. In fact, ZoneAlarm also has an eponymous firewall that prevents hackers from gaining illegal access to your computer and prevents certain types of malware and other attacks.
You can download ZoneAlarm free antivirus or both- the firewall and antivirus. I've found that ZoneAlarm free firewall and antivirus work extremely well together.
2. Kaspersky
Another excellent free antivirus is Kaspersky. In fact, Kaspersky has won several accolades for its simple and user-friendly interface. The free version of Kaspersky Antivirus provides basic protection for your computer.
You get instant alerts before opening an email attachment or visiting any suspicious website. Made by Kaspersky Labs, this is an excellent antivirus for a home computer.
3. Avast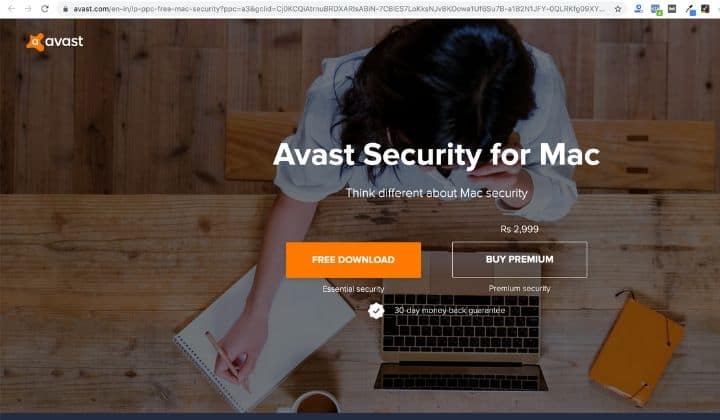 Avast free antivirus offers three levels of protection for your computer. They include blocking viruses and malware from attacking your computer and exposing threats that may emerge from any Wi-Fi connections you're using and helping prevent such attacks.
Avast also secures passwords you may use for any purpose. Thus your computer enjoys all round protection with this best free antivirus software.
4. AVG Free Antivirus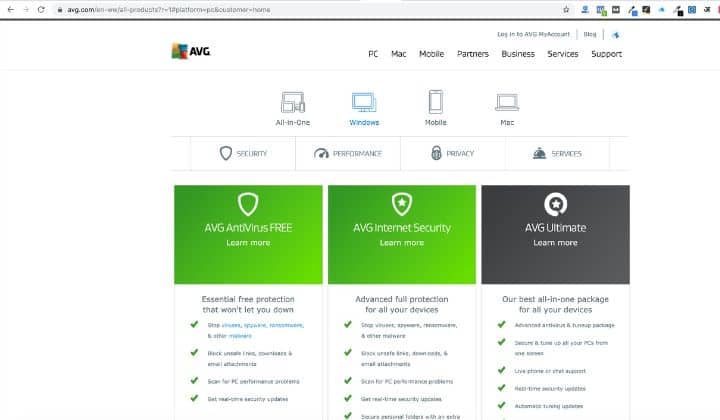 Two very powerful features of AVG antivirus are its file shredder and gives protection against threats that arise without warning.
Furthermore, it comes with a number of powerful tools such as real-time scanning, auto scan in the background while you're busy on the Internet, and preventing unwanted browser add-ons from installing themselves. Computer experts bill AVG Antivirus as among the best in this category.
5. Baidu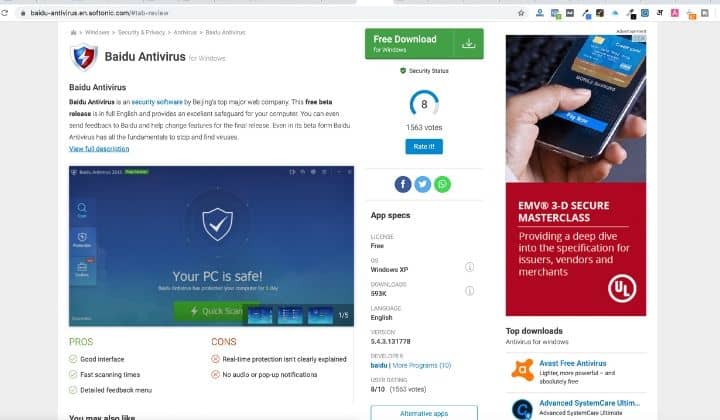 This may come as a surprise to many. The little-known Baidu Free Antivirus is fast moving up the ranks of best antivirus software. Baidu antivirus provides almost every feature of fully paid versions from other brands.
The only flipside is that you don't get alerts about real-time protection. However, Internet security experts do claim that Baidu free antivirus has every necessary feature to protect your computer against online threats.
6. Avira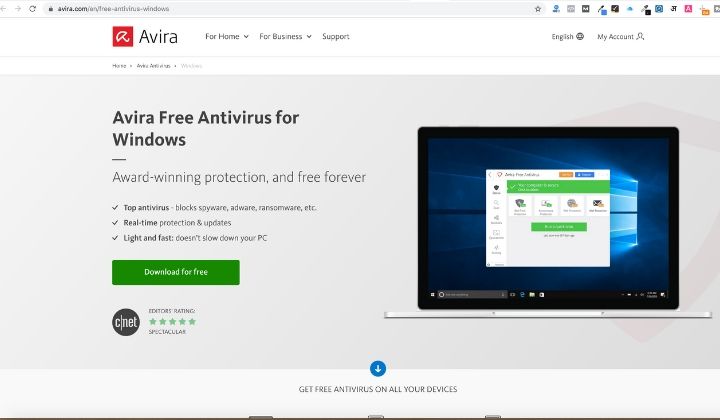 With a five-star rating by CNet editors, Avast free antivirus is widely used on home PCs and personal laptops. The free version blocks most spyware, malware and ransomware as well as other threats from attacking your computer.
A major feature of Avira antivirus is speed. It doesn't slow down your computer and nor does a scan take longer than a minute. You can safely use this antivirus with any good firewall for all round protection.
7. Adaware Antivirus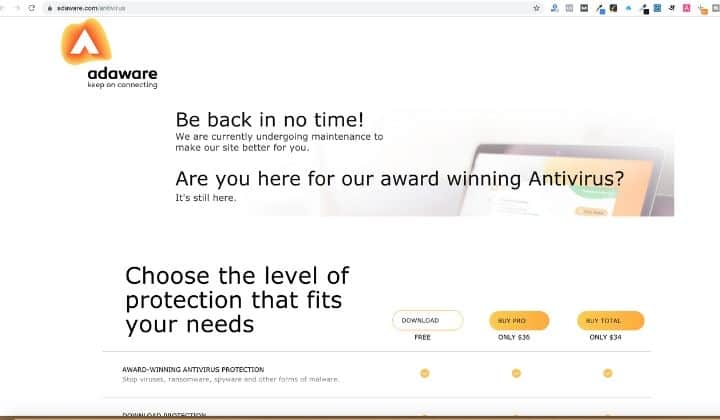 Most cybersecurity experts know about Adaware antivirus. Unfortunately, the earlier versions weren't as popular. However, the latest version of Adaware antivirus is a highly sophisticated version of its earlier editions.
It has all features for protecting your computer against viruses, malware and other potential attacks. Adaware also offers real-time protection and alerts you of threats. Scans are also fast in the latest version of free Adaware antivirus software.
8. Bitdefender for Windows 10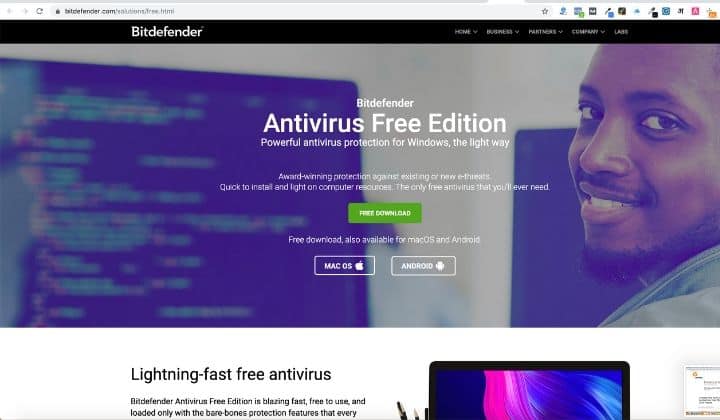 Bitdefender free antivirus has one unique feature: it can detect threats and eliminate them almost instantly. This free antivirus is ideal for home PCs and laptops or devices that require minimal protection.
Tests by Internet security experts prove that Bitdefender offers very high degree of online protection and easy elimination of threats. Hence, any beginner can also use Bitdefender with ease. Similar to other free antivirus software, Bitdefender also comes with free updates and real-time protection.
9. 360 Total Security Suite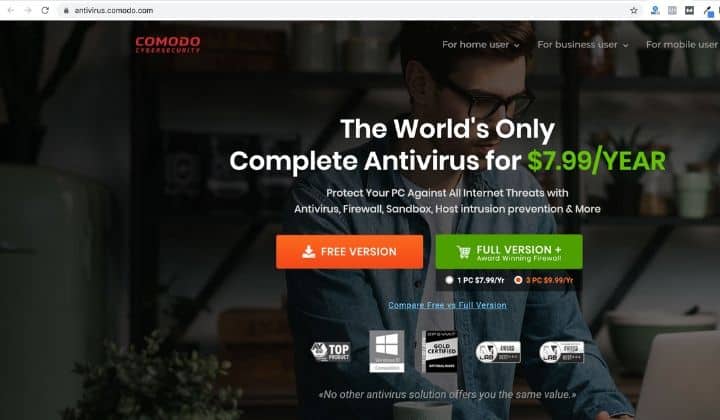 360 Total, earlier known as Qihoo 360 is another free antivirus software that Internet security experts recommend. In fact, 360 Total isn't just an antivirus software; it's a complete Internet security suite.
This means, 360 Total free version comes with a complete firewall that protects your computer against hackers, phishing and other online threats. And it defends your computer from malicious and harmful virus attacks. Using 360 Total isn't that easy: you'll need to take their online tutorial for using all its features effectively.
10. Comodo Free Antivirus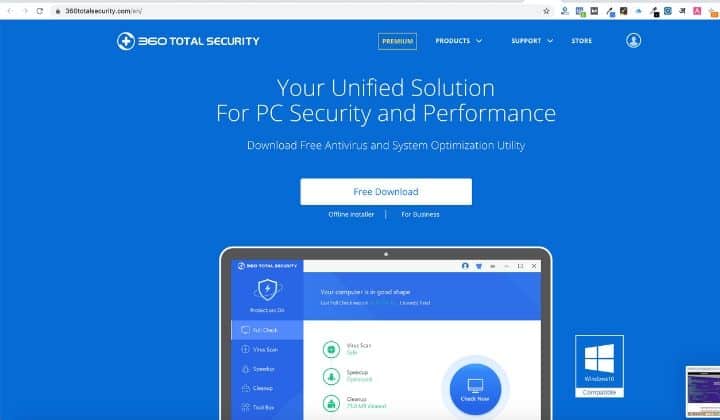 AV Test, the topmost online security organization lists Comodo free antivirus among the best in its genre. Comodo antivirus has all the desirable features for home PC protection. It offers updates, quick scans and real-time protection against online threats.
It is fairly speedy and doesn't take up much space on your hard disk. Comodo antivirus is deal for home PC users who need a simpler, lighter solution to counter online threats.
Using Antivirus Effectively
Obviously, you may wonder what's there to learn about using antivirus software. Especially when it's free. There're three main points to remember for using antivirus effectively.
Keep auto-updates feature on to ensure maximum protection.
Turn on the email scan feature. This means any malicious attachments will also be detected by this antivirus.
Use free virus detection and removal tools before installing an antivirus in your Windows PC. Some malicious software might prevent your antivirus from detecting it, unless you scan and remove it before installation.
Once you've taken these steps, a PC or laptop is fairly safe against potential and everyday online threats.
Refer: Top 10 Senior Scams & How to Tackle Them
Closing Thoughts
Here's a small warning before I conclude. Free antivirus software will give you very basic protection against common threats. Therefore, use one only if you'll not be using a computer for financial transactions or business purposes.
It's worth remembering that free antivirus software doesn't have all features of the paid version. Hence, assess your threat levels before using one of the antivirus software mentioned here for Windows 10, 7 or any other version of Windows.