As a millennial, you might definitely want to know more about finance. That's because this is the age during which most people earn their source of living, save some money and invest. Like every person in this country, you would wish to get the best from every Dollar.
Obviously, there're lots of resources available nowadays, thanks to the Internet. There're financial blogs by some of the top experts in the industry. Then we also have financial newspapers and magazines. The website of NASDAQ and some of the top banks and financial institutions also provide valuable insights, either free or for a small fee.
Furthermore, we can also access lots of information for financial success without going online. This would come from our banker or even a personal financial advisor. Banks and financial institutions nowadays provide what's commonly known as a Robo Advisor that helps you to plan investments and savings in line with your income and expenses.
In my opinion, all these resources are fine as long as they help your financial success. However, there's one more amazing resource that most people simply miss out on. Those are financial podcasts that are either free or available at a small fee to Americans.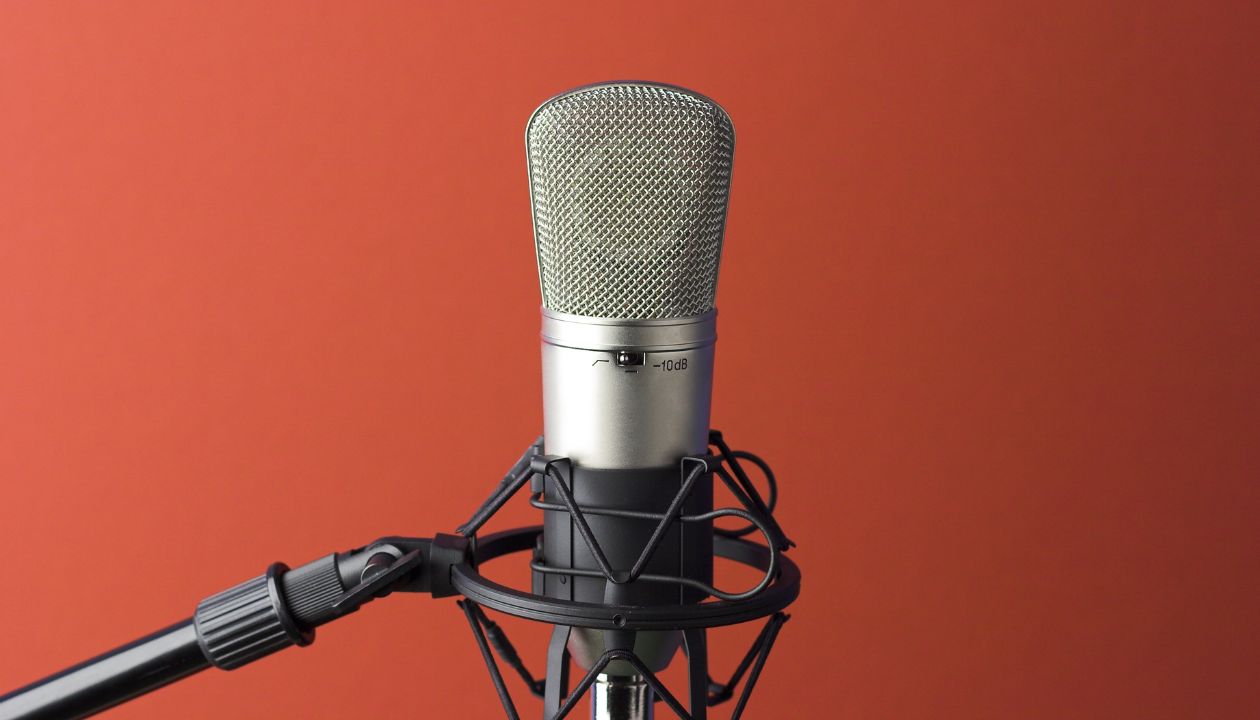 Advantages of Podcasts
Actually, there're lots of advantages of listening to or viewing financial podcasts. The first and greatest benefit is they're accessible anywhere in the world, even while you're travelling. In fact, you can access them from your smartphone too.
Secondly, a majority of these podcasts are from some of the leading figures in the personal finance industry. In their own way, these financial experts are trying to help you make the best of your Dollar.
Thirdly, these podcasts are meant for persons like us that have some money to invest, regardless of whether it's a small amount or a large sum. That means everyone can benefit from what they see and hear from the creators of these podcasts.
Top Financial Podcasts for Millennials
Since podcasts have several advantages and benefits, let's see which are the best ones around. Actually, there're hundreds of such podcasts since lots of people believe they're experts on finance and money. Hence, it often becomes difficult to separate which ones really matter and which ones to place on the back burner of your priorities.
If you're among those Americans interested in getting the best of each Dollar, you earn, continue reading. Now, I will be writing very briefly about the best podcasts for millennials.
1. ChooseFi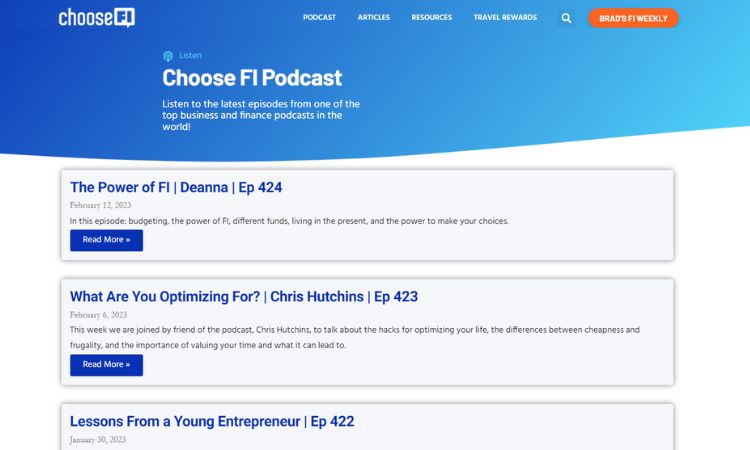 This is a very interesting podcast from two people, Jonathan and Brad. This podcast is presented as an interview and some ordinary persons trying to achieve financial success. Feature on the program. They deal with various finance-related topics for common people like us.
2. Millennial Investing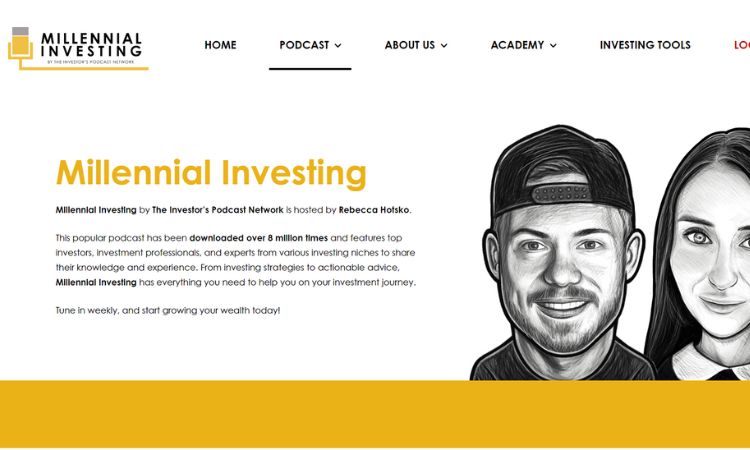 This podcast is one of the best for millennials because it directly addresses their financial needs. The host, Robert Leonard, interviews a variety of people, including financial experts, bankers, top investors and so on. Each podcast on Millennial Investing is about 50 minutes and is very interesting to all.
3. Ditch the Suits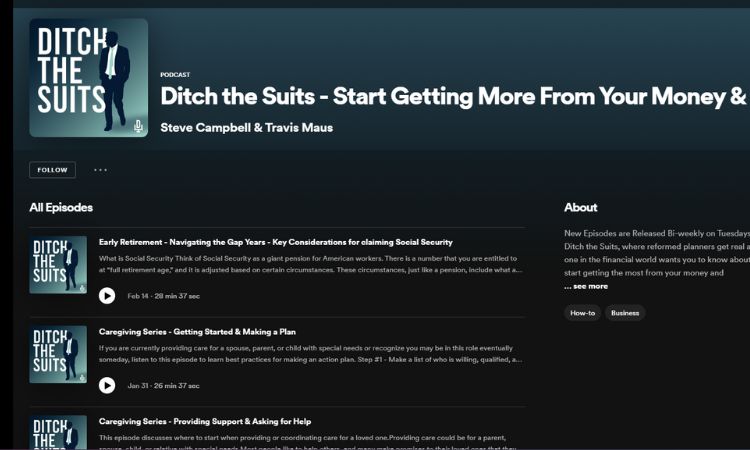 Presented by Travis Maus and Steve Campbell, this podcast deals with every feature of your family finances, such as investing, buying retirement plans and a lot more.
Hence, you will find these podcasts, about 25 minutes each, very useful as a millennial. These can provide you with superb insights from real-life people on various common issues.
4. DIY Money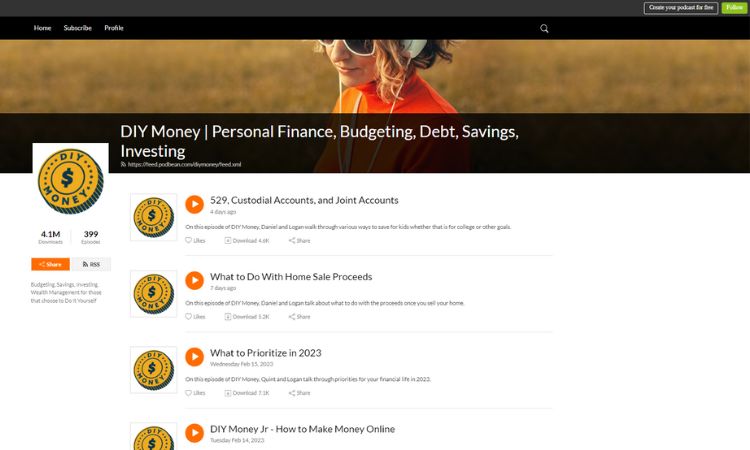 If you're among those millennials that believe in taking your own decisions about money, listen to DIY Money podcasts. They are made by Quint Tatro and Daniel Czulno. Each podcast is of about 15 minutes and deals with issues concerning millennials, such as marriage and money, mortgages and other such information that you will need.
5. The Dave Ramsey Show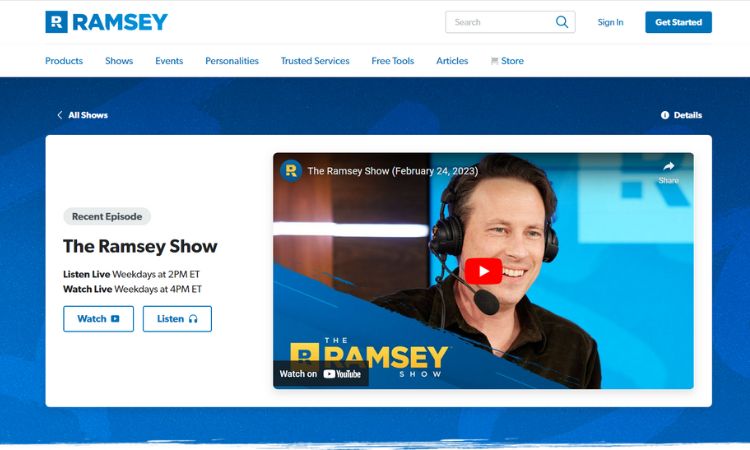 The Dave Ramsey Show is a hit across the US and other parts of the world. Dave Ramsey and his guests often speak about the most relevant topic in the US- which is debts and loans.
Over the years, Dave Ramsey and his show have been helping countless Americans stave off or pay off debt and have healthy finances. This is a podcast that you can't really afford to miss.
6. Radical Personal Finance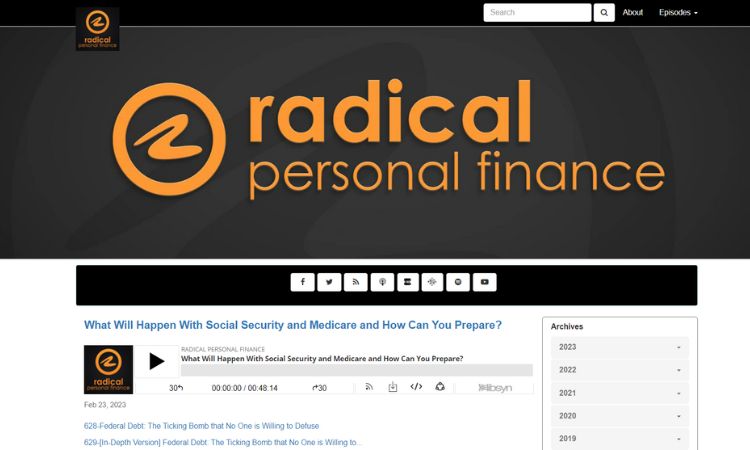 Joshua Sheats, a renowned financial advisor, hosts the Radical Personal Finance podcasts. Joshua Sheats and his guests speak about various radical changes that we can make in the way we handle our money.
Additionally, his podcasts can prove extremely helpful to anyone looking at taking control of their finances and financial life, with or without the help of a financial advisor.
7. Afford Anything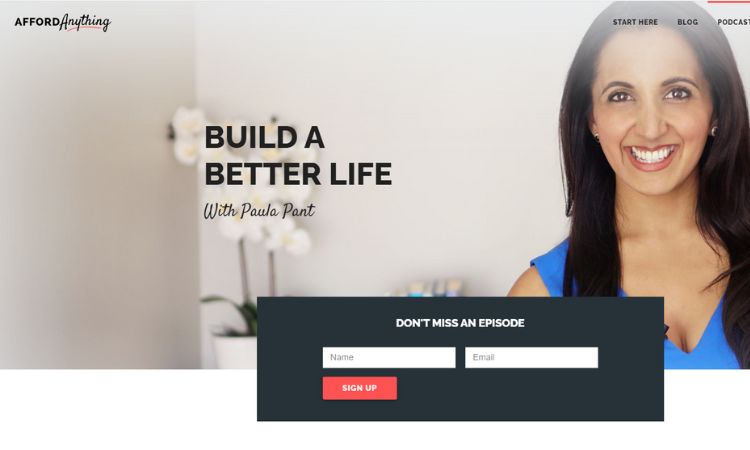 Afford Anything is hosted by Paula Pant, also a superb host on financial nitty-gritties. She and her guests discuss a variety of money-related topics. Basically, you will learn a lot about how to manage personal finances and how to attain financial freedom that could help you afford anything you wish. They have over 240 podcasts that are suitable for all Americans.
8. Money for the Rest of Us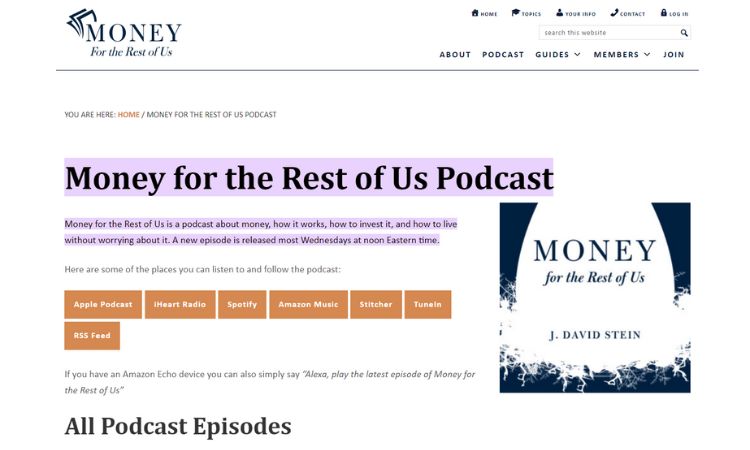 Financial planner J. David Stein makes it easy for all of us to understand how the money markets in the US and elsewhere work in his simple and easy-to-understand language. These podcasts can help you to know the workings of a stock market or currencies market and find the best ways to invest your money. This amazing podcast is of nearly 30 minutes each.
9. The Side Hustle Show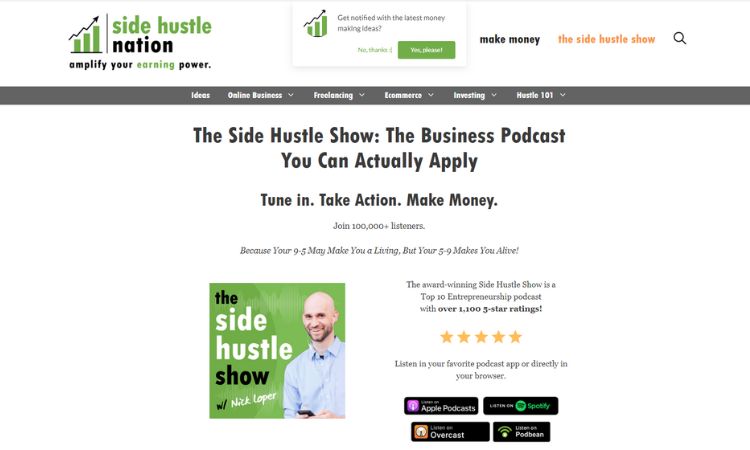 Aimed at persons looking to earn an extra income, the Side Hustle show provides advice on what kind of work or business you can do. These podcasts are hosted by entrepreneur Nick Loper. If you're looking at increasing your personal income and want to earn more money for the household for any project, this is a show that you should be tuning in to.
10. The Her Money Show
Primarily aimed at women of all ages, The Her Money Show is all about financial empowerment for women. However, every tip and tweak provided by the podcast host, Jean Chatzky is relevant to all listeners, regardless they're male or female.
Jean Chatzky is also the founder of Her Money and is the current CEO at the enterprise. This is one of the best shows that women can tune in for knowing how to become financially secure.
11. Invest Like the Best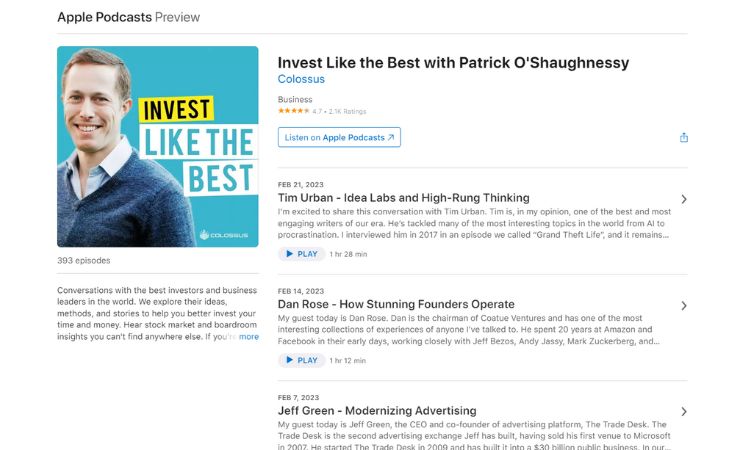 Are you undecided on where to invest money and get the best returns? It doesn't really matter whether you have little money or a small fortune. Podcast host Patrick O'Shaughnessy leads us into a journey of investing with any amount possible. The host quashes all doubts about investing and shows us how practical investing can open doors to real wealth for all.
12. Odd Lots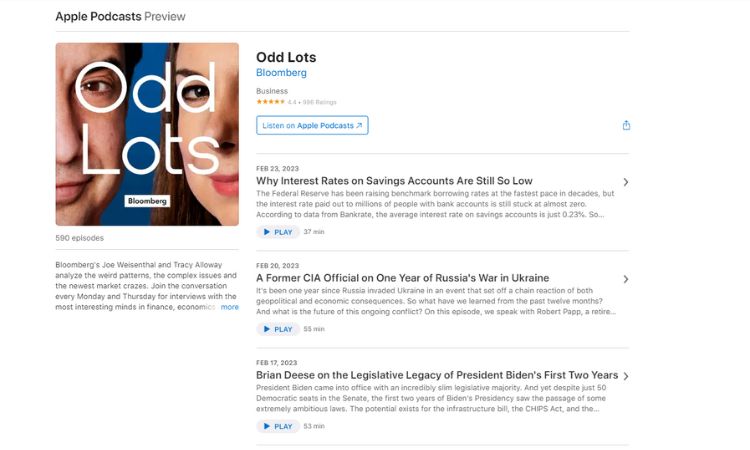 If the financial news that you watch on TV sounds like a cryptic puzzle, tune in to Odd Lots. This podcast is hosted by Bloomberg's Joe Wiesenthal and Tracy Alloway.
The duo actually decodes financial news against the backdrop of the economic scenario in the US and elsewhere, which helps us understand how stock markets can be impacted in future. It gives us valuable insights in future financial trends too.
13. Bigger Pockets Money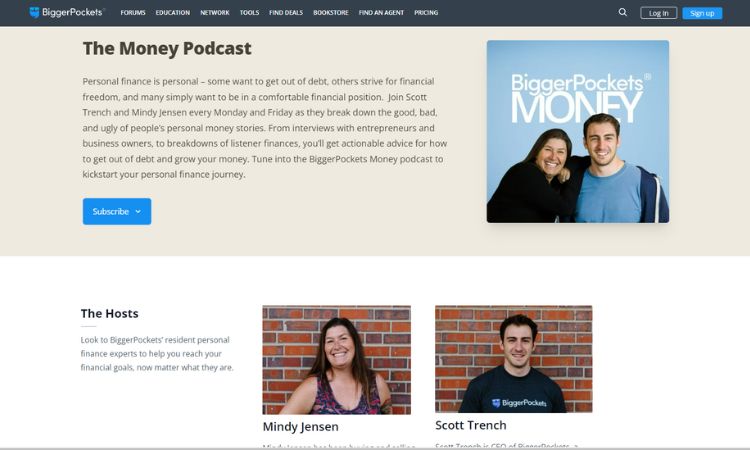 Surely, we're all curious about how the rich managed to get rich. That's exactly what you can learn with the Bigger Pockets Money hosted by Mindy Jensen and Scott Trench.
On most shows, the duo interviews persons with big pockets, aka wealthy persons and discusses the ways and means they actually managed to get rich with their own efforts. This podcast could help you achieve financial freedom and have lots of savings and investments.
Also read: How to Get Spotify Premium Free for 3 Months?
14. The Rich Dad Money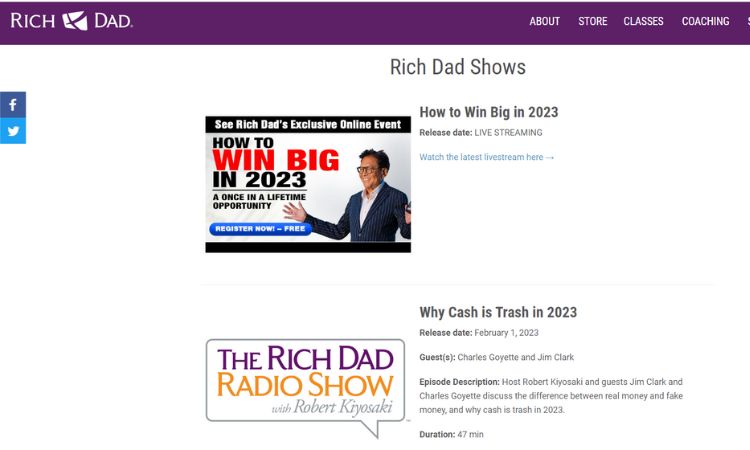 Who would imagine that Robert Kiyosaki, the world-renowned investor and author of the global bestseller Rich Dad, Poor Dad, would make podcasts or help others? In fact, Robert Kiyosaki does just that. He has a radio show known as The Rich Dad Money.
During the show, Kiyosaki speaks about everything about money- from the economic situation to national budgets, investments and small savings. This is another show that can help every millennial.
15. Deeper than Money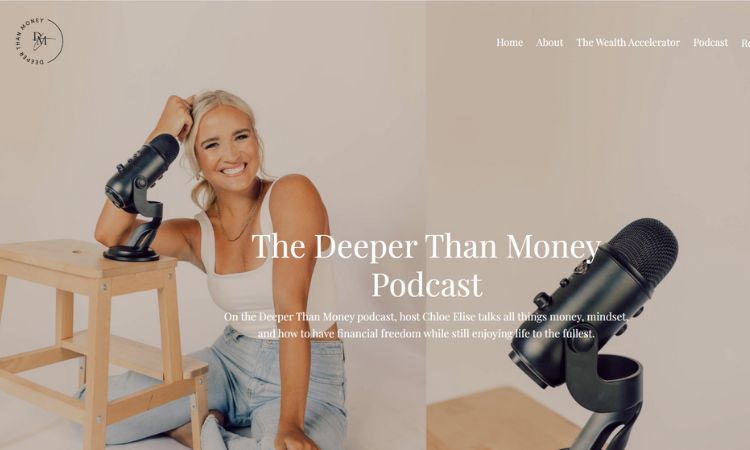 For every millennial trying to make sense of financial news and money matters, the Deeper than Money podcast comes as a blessing. These podcasts are hosted by Chloe Elise and are mainly aimed at that reluctant millennial who struggles hard to gain control over personal finances to make it rich in future.
Chloe Elise also invites financial experts and advisors from various leading banks and financial institutions for the audience to get a deeper and better understanding of everything related to money.
Understanding Podcasts
You can view and listen to podcasts on your mobile phone or a tablet, or even a computer or radio, depending on which media they are available. If you miss a full or part of an episode, it's always easy to return and listen or watch again.
Additionally, most of these podcasters have websites where you can register and get updates on your email whenever new content is uploaded. If you're married, I would recommend that you tune into these podcasts with your spouse since that would help the entire family.
In Conclusion
As you can see, these podcasts cover almost everything about money- right from the economic scenario affecting the world and the USA to loans and personal finance. Therefore, I suggest that you tune in to all these top 15 podcasts over a span of time to get a better understanding of your personal finances, ways to invest, earning extra income and investing. Millions of persons are already benefitting from these podcasts, which makes them so famous. And you could also be one of those Americans that's getting the best of their money.