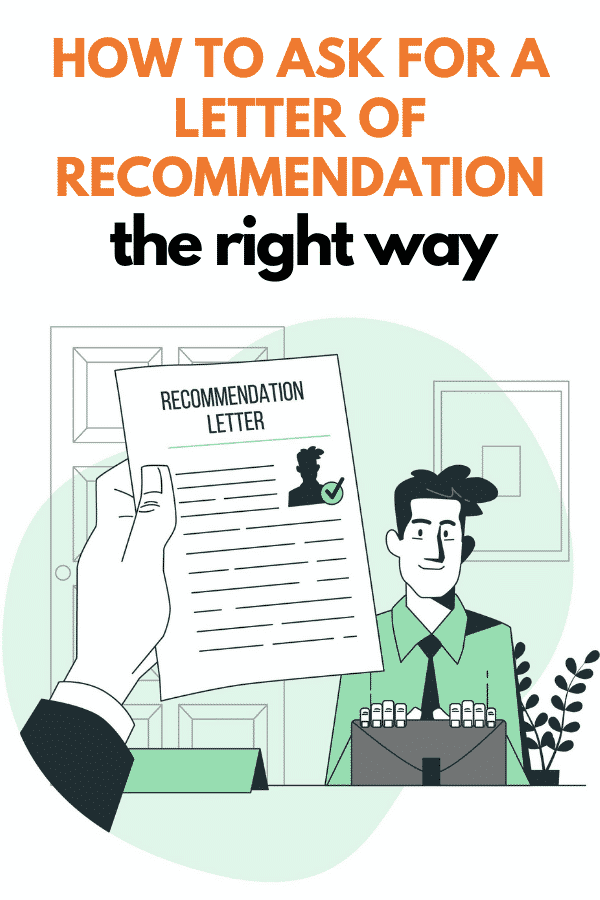 Charity, or donating anything, is one of the noblest human acts. Through charity, we try to help others within our resources in whatever small way possible. 
Even as we're willing to open our purses or wallets to donate, there's always a question that confronts us, which are the best charities to donate to any time, or even during crises. And how do we select any charity?
Selecting a Charity to Donate
Usually, we select a charity that supports a worthy cause of our interest. It could be anything from helping seniors lead a better life or feeding malnourished children in a faraway country. Some of us also donate to charities that support animal welfare or provide medical services to the underprivileged.
Therefore, selecting a charity to donate to usually depends upon what causes we support. 
We aren't billionaires to simultaneously donate big money to several charities. And this can pose a significant dilemma: we wish to help seniors, protect animals, educate underprivileged children while helping the poor access healthcare. 
If you face such hurdles in deciding upon a charity to donate to, here's a simple idea that I personally use. Decide on the amount of money you wish to donate. Finalize one of two charities and split the money equally to donate.
Some charities also accept used clothes, household appliances, vehicles, and furniture donations. If you wish, it's possible to give these away to a worthy charity too.
Also read: How to donate money to a charity
20 Best Charities to Donate in 2022
If you're still confused over the best charities to donate to, then continue reading further. Because now I'll be listing the top 20 charity organizations in the US and worldwide where you can donate anytime.
These charities have a respectable track record, meaning you can be assured that the money you donate is used for the cause you support.
1. UNICEF
UNICEF, or United Nations Children's Fund, is one of the biggest international charities in the world. As the name suggests, it's a branch under the United Nations. UNICEF is engaged in various charitable activities around the world.
For example, they fund educational programs for children in remote areas of developing countries, provide meals and healthcare services, help prevent child abuse while assisting kids in conflict and disaster zones.
2. World Wildlife Fund
If you're a wildlife lover and would like to prevent the extinction of rare animals while helping conservation of precious flora and fauna, donate to World Wildlife Fund.
In fact, WWF has various innovative ways to donate. You can "adopt" an endangered species, elephant or tiger, and another animal that WWF is trying to prevent from extinction. Or you can donate a small amount of money every month or annually to WWF.
3. UNHCR
Anyone that watches or reads news is aware about countless conflicts going around the world and the sheer number of displaced people or refugees. Generally, these refugees are children, women and men that were residing in areas now infested by terrorists or caught between warring militaries.
You can help alleviate some of the sufferings of these displaced persons by donating to UNHCR or United Nations High Commission for Refugees.
They help refugees by providing food, clothing, shelter, healthcare and other basic necessities. You ca donate as little as $5 per month or make a one-time donation of $10 or more.
4. World Food Program
World Food Program is a global charity that operates under the United Nations. Every day, WFP delivers food to famine stricken areas, war and disaster zones in over 80 countries at the beginning of 2022.
They have 600 trucks, 20 ships and 92 planes that deliver the food they buy from your donations, to malnourished and hungry people in these countries.
Donating to WFP is the best way to reduce and work towards elimination of hunger in the world. The minimum donation to WFP is $15.30 that can be made monthly or every year.
5. OXFAM
Global charity, OXFAM works in a number of fields including education, eliminating hunger, providing healthcare and bridging the gender income divide by providing sources of livelihood to rural and urban women.
They operate across the world and have stepped up charitable work in 2022, due to the economic fallout of the Covid-19 pandemic of 2020. There're several ways to donate to OXFAM.
These include starting a fundraiser to donating money, buying OXFAM merchandise or donating stocks, donating in the name of a dead relative or friend and several more.
6. Chabad Lubavitch
Chabad Lubavitch is a philosophical and spiritual organization that's perhaps one of the oldest known charities in the world. It was founded nearly 250 years ago.
Chabad Lubavitch operates around the world and conducts all types of charitable work such as feeding the hungry, providing healthcare, funds for meeting medical emergencies while supporting other causes.
Some of the biggest business organizations in America and the world are ardent donors to Chabad Lubavitch because of the transparency of their work and use of funds. 
7. Food for Education
By the end of 2020, Food for Education which also operates under the name, Akshay Patra Foundation, had served over three billion meals to school students from the underprivileged communities of India and other countries.
In fact, Food for Education is the largest Non-Government Organization of its kind in the world. It plans to feed at least five million children daily by the year 2025. You can donate $20 to the Food for Education charity.
The amount is enough to feed a school student for an entire year.
8. American Red Cross 
The American Red Cross responds to at least one crisis every eight minutes. These are mainly medical emergencies such as urgent need for blood or medicines for accident victims or patients in critical condition.
You can help save lives by donating some money to the American Red Cross. They accept minimum donations of $10. You can pay by PayPal, credit card or debit card. It is also one of the oldest charities of the US.
9. The Salvation Army
The Salvation Army ranks among the largest charities of the US. They accept a lot of stuff as donations. These include used clothes, furniture, household appliances, cars and computers, old mobile phones and lots more.
The Salvation Army refurbishes these items and sells them through their network of thrift stores across America. Additionally, you can also donate cash every month or every year, depending on your needs.
The Salvation Army helps people fight addictions, helps with medical care and enables people to lead better lives.
10. Medecins Sans Frontieres
Based in Geneva, Switzerland, the charity Medecins Sans Frontieres or Doctors Without Borders is the single largest organization in the world that provides medical and healthcare services in poor countries, disaster and war zones.
They hire highly qualified medical professionals, paramedics and other support staff from around the world. And they also buy medicines for treatment of minor ailments to major and chronic diseases.
In many cases, these doctors work in hostile environment and brave various dangers. You can help save lives around the world by donating to Medecins Sans Frontieres.
11. Reporters Sans Frontieres
Reporters Sans Frontieres or Reporters Without Borders ranks as the single largest organization in the world that lobbies for freedom of the press and media. It provides legal assistance to defend journalists, photographers and bloggers in courts.
RSF also provides assistance to families of journalists, photographers and bloggers that're killed in action or persecuted for their work.
A global organization based in Paris, France, RSF is the only organization of its kind that strives fervently to defend freedom of expression and the media. You can donate online to RSF. The minimum amount they accept is $70.
12. Global Giving
American charity Global Giving is an organization with a difference. Though it's based in the US, the organization has tie-ups with all kinds of charities around the world, across every continent.
Here you can select the charity and cause you wish to donate. For example, they run vaccination programs for newborn kids in Africa, water supply projects in Brazil, fund education for children in India and help women across South America find self-employment opportunities.
Their dashboard makes it easy to access these charities, see their activities and donate the amount you wish or the minimum amount.
13. American Humane 
Fond of pets and would like to ensure no harm comes to cute cats and loving dogs? Then donate to the American Humane which is the largest organization of its type in the US.
Their donations help in feeding animals rescued from streets that're abandoned by owners or left to die. They also provide veterinary care to such pets.
Your donations can help their voluntary activities that aim at making life better for lovable pets while helping them find suitable homes. They also prevent pet trafficking and cruelty to animals through their campaigns.
14. Hope for the Warriors
Show that you care for American war veterans and retired military personnel by donating to Hope for the Warriors, an organization that aims to improve the life of former servicepersons.
You might be aware that serving the military and especially fighting wars and terrorism isn't an easy task.
These former servicepersons continue to uphold the founding values of America. You can help defend their rights and provide them an opportunity to live better by donating to Hope for the Warriors.
15. Scholarship America
Founded in 1958, Scholarship America is now one of the largest foundations in the US that provides scholarships to students from economically weaker sections of the society.
They don't accept cash donations. Instead, Scholarship America offers you various options to provide funds to an aspiring and meriting student for higher studies.
You can sponsor a scholarship in your or family's name or under any of the plans they have. You can also create a scholarship and donate it through this organization. Your donation helps meritorious students to accomplish their dreams.
16. The Alzheimer's Association
Anything between five million and seven million Americans of 65 years age and more suffer from the dreaded Alzheimer's disease. Though not fatal, this disease leads to degeneration of cognitive health and causes loss of body limbs, in acute states.
Victims often suffer from severe memory loss and are prone to mood swings. Treatment of Alzheimer's disease is very expensive and adversely affects families of victims too. However, for such victims and their families, The Alzheimer's Association of America provides some assistance.
This ranges from education to care for victims and in some cases, medical treatments for the disease. By donating to The Alzheimer's Association, you'll help the victim as well as their family.
17. National Council on Ageing
The National Council of Ageing is a superb charity that care for unfortunate seniors that're afflicted with chronic medical conditions or face destitution, have no funds to support themselves or are victims of physical and mental abuse.
They work in coordination with different charities for seniors that're spread across America to ensure your donation goes where it's most necessary. You can donate money directly or leave some portion of your money as legacy.
You can also contribute in the fond memory of a beloved relative or participate in or conduct fundraisers. Donation amount starts at $50. Or you can choose how much to give.
18. Prevent Child Abuse
Prevent Child Abuse is an American charity with operations across the US and other parts of the world. This charity rescues children from places and homes if they're victims of child abuse.
They provide facilities for kids to learn and lead healthy lifestyles while helping them overcome the evil effects of child abuse. They also play some role in combating child pornography and pedophilia in the US and elsewhere.
If you love children and believe that each child should have a right to a happy home and good life, this Prevent Child Abuse is the ideal charity to donate.
19. Mental Health America
Mental Health America is a charity that exerts extra efforts to ensure a better life for victims of psychiatric illnesses while helping to reduce addictions and suicides related to depression and other syndromes.
It operates through various clinics across the US and also has round-the-clock helplines to help people undergoing mental distress for any reason. They offer you various ways to give.
You could launch a fundraiser or give a legacy grant or even contribute money. With one in every five Americans experiencing mental distress, this is a charity worth donating.
20. NYT Neediest Cases Fund 
New York Times Neediest Cases Fund is collecting money to provide the much needed healthcare and vaccines to combat the Covid-19 pandemic in the US.
As the name suggests, this charity is operated by New York Times, one of the largest, oldest and most respected newspapers in the US and the world.
In other times, NYT Neediest Cases Fund provides assistance to persons that suffer from severe illness and require emergency treatment they can't afford. They work with as many as 10 different charities across the US to provide assistance to needy persons.
Wrap Up
Giving or donating has several psychological benefits. It provides you the pleasure of knowing you're indirectly or directly making a difference to someone's life somewhere.
As you can see, some of these charities work in difficult conditions to provide relief and assistance to people that desperately need basic necessities such as clean drinking water, food, clothing, shelter and medicines.
Others help animals, whether they're pets or live in the wild. Donating some money can also save you taxes in some cases, under US tax laws. 
Choose from any of these top 20 global and American charities the next time you feel like donating anything. If you can't donate directly, consider fundraising or donating used stuff that can help some organization to get money for their noble causes.