There're several times when I require prints and copies of various documents, visiting cards and stationery such as letterheads and lots more. As owner of a small business, I do have regular suppliers that ensure a consistent supply of such stuff.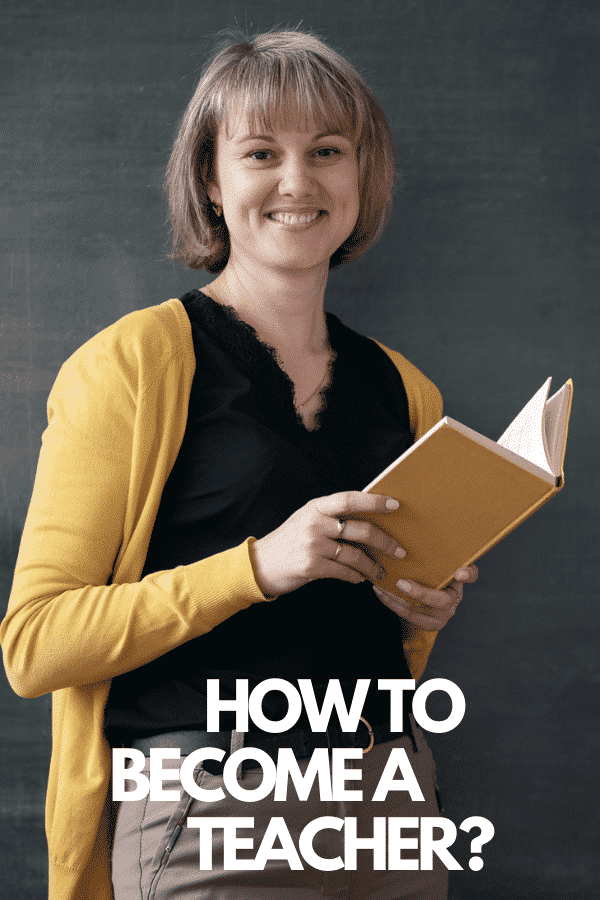 However, often there're times when we require copies and prints in a hurry. Because we fail to take copies while leaving home or need something printed urgently to provide for some very important work.
Over the years, I've found that getting copies and prints nearby home, office or even hotels where I stay during visits to other places, is fairly simple.
Regardless whether you're a student, stay-at-home mom, senior, businessperson or professional, here're 30 best places where you can get copies and prints made for free or a small charge.
Low Demand for Printing & Copying Services Nearby
To begin with, let me assure you that days when organizations actually required us to submit hard copies and prints are over. Nowadays, they ask for digital copies or scanned copies.
The only place where I've had to actually provide physical or paper copies of anything was at banks and financial institutions, because we've to sign on some documents.
There're two main reasons for the switch from physical copies and prints to digital ones. The first one is storage. No organization wants to clutter its offices with files and documents, unless absolutely necessary.
Storing documents digitally is much easier and doesn't require space. Considering that real estate prices, especially for commercial premises, majority of organizations hire or buy smaller offices and don't believe in wasting space to store files.
The second and perhaps most important reason is because people are going "green". This includes organizations too.  You might have definitely seen a legend on emails requesting you not to print unless absolutely necessary.
That's because manufacturing paper means felling down forests and trees, that deprives the Earth of its green cover. Hence, every organization worth its salt tries to ensure minimal or zero use of paper documents.
30 Best Places to Get Copies & Prints
However, if you do require copies and prints for some reason, especially if it's unavoidable, here's a list of 30 best places where you can get them cheap or even free. It depends upon the location and urgency of course.
1. Vistaprint.com
Vistaprint.com is a website run by a Dutch multinational. They operate in several countries around the world, including USA.
You can get visiting cards and business stationery as well as copies of important documents made for a reasonable price from Vistaprint.com. However, Vistaprint.com is useful if you're not in hurry.
2. MOO
Another superb place to get copies and prints made for cheap is MOO. They operate online only and accept orders from anywhere in USA. This is an ideal place to get business cards and stationery as well as high quality prints of important documents made for your organization or household.
MOO operates online only. Hence, make sure you place your order in advance since delivery periods range from three days to a week depending upon your location.
3. Business Centers at Hotels
If you're staying at a hotel for any reason such as business or leisure, it's easy to get copies and prints made quickly and easily. However, the cost can swing anything from a couple of Cents to a full Dollar per copy.
Generally, most star-rated hotels and boutique or business hotels and resorts have business centers. They operate during office hours but you can request copies at any time.
4. Community Centers
Another good place to get copies- I mean photocopies only- are community centers. However, getting copies free or for a small cost from community centers would depend upon several factors.
Usually, they give free copies only if you're a member of the community or you know someone. If you're a stranger at a location but have a community center nearby, you could request them and offer some payment, saying you're in a hurry.
5. Banks and Financial Institutions
Banks and financial institutions generally have an unspoken rule they never disclose. And that is, they do entertain reasonable requests from customers. If you hold accounts with a specific bank or have dealings with a financial institution, introduce yourself as their customer.
Request for copies of your documents at the reception or someone in charge. In most cases, they won't charge you for the service because it's part of their customer service policies.
6. Shrines of Various Faiths
You could balk at this idea of getting free copies. However, I've personally approached a synagogue in New York because I required about half a dozen copies of some important documents urgently and couldn't find a place nearby.
Members of this famous synagogue were more than happy to do the needful for me. Another similar incident was in India's capital New Delhi where I had to get copies to submit to my embassy in a hurry.
Dense and unhealthy smog had forced most businesses to remain shut. The only place open was shrine of the Sikh community where I was given a warm welcome and workers there were happy to give me a few copies of my documents after I narrated my predicament.
7. H-E-B
Back in America, one of the best places I've come across to get cheap prints and copies is at H-E-B stores. Though H-E-B doesn't have the service from all its stores, you could get lucky and find one where they have a photocopier, scanner-printer and other gear to give you copies and prints quickly.
One thing about prints and copies at H-E-B, they're superb and speak well about the professionalism of the owners of H-E-B and its staff.
8. 7-Eleven Stores
Maybe you're aware that 7-Eleven is one of the largest chain of convenience stores across America and world. They operate from a whopping 71,000 locations worldwide. And most 7-Eleven stores are open 24/7/365 at most locations.
A lot of 7-Eleven stores have printers and photocopiers and provide the service at a very reasonable price. Other than getting prints and copies at 7-Eleven stores in USA, I've also used their services in distant lands including down under in Melbourne, Australia, Bangkok, Thailand and Colombo, Sri Lanka.
9. Convenience Stores at Gas Stations
I've come across several convenience stores at gas stations where one can get photocopies made for a reasonable price of two Cents to five Cents while studying in Boulder, CO and locations across Colorado.
In fact, convenience stores at several gas stations across America also have photocopiers, scanner and printers for their customers. That's because many people on the move require documents in a hurry.
10. Educational Institutions
This is a tweak that could work sometimes. If you require copies and prints but can't find a store that provides the service nearby, visit the nearest school or other educational institution. They're not always open to providing copies and prints to strangers.
Yet, most of them will oblige if you provide them a strong reason why you require the service in a hurry and can't find commercial copying and printing service nearby. They do charge a fee that can be a bit higher than stores. But it's worth the expense if you're needing copies quickly.
11. CVS Pharmacy 
CVS Pharmacy outlets at most places have a copying and printing service. However, this depends upon the size of the store at its location.
They use copiers and printers for two purposes- to take copies of prescriptions from customers and to provide the service to others. You could drive to a CVS Pharmacy nearby and avail prints and copies, if they have the necessary gear.
12. Best Value Copy
Best Value Copy charges 2.7 Cents for Black-and-White copies and nine Cents for color copies. All you need to do is place an order online. This is one of the best ways to get superior quality prints and copies.
They print everything from stationery to school books, visiting cards and also documents. Their services are very popular among Americans that require superb quality prints and copies, especially of important documents.
13. Color Copies Today
Color Copies Today provides a fantastic printing and copying service in USA. Simply visit their website and place an order. They offer doorstep delivery or you can pick up your order from curbsides and from their stores too.
Known for superb quality and professional printing and copying services, Color Copies Today won't disappoint you. However, check the locations they serve before placing your order. 
14. Walgreens
Surely you've heard of Walgreens. They rank as the second topmost pharmacy chain in USA. And the good news is that Walgreens does provide high quality printing and copying service from their stores across USA.
Understandably, they might not have the service at very few locations, due to lower demand. But generally, you can find printing and copying services at majority of Walgreen outlets in America.
15. Fiesta Mart
Fiesta Mart is a chain of superstores that operates mainly in Houston, Texas. They're very popular among the Hispanic or Latino community of America. Fiesta Mart stores usually have printing and copying services.
If you're a resident of Texas, check the nearest Fiesta Mart near you to get copies and prints. Here I would suggest you call the nearest Fiesta Mart to find if they indeed have the service from that particular store.
16. Coborn's Supermarket
Coborn's operates in many cities of Minnesota. And every Coborn's store has a dedicated copying and printing service that you can avail at very reasonable prices.
Check their website to find a Coborn's store nearby if you're in MN. They have dedicated staff to operate their printing and copying service. Therefore, you can provide exact specifications of the copies and prints you require and get them quickly too.
17. Hy-Vee
Hy-Vee ranks among one of the oldest chains of superstores in USA. And they have a dedicated copying and printing service too from most Hy-Vee stores.
Considering that Hy-Vee operates from 245 locations in Iowa, Illinois, Kansas, Minnesota, Missouri, Nebraska, South Dakota, and Wisconsin, it's very easy to locate a store where you can get copies and prints in any of these states. You can also locate a nearby Hy-Vee store using their online resource. 
18. United States Postal Service
United States Postal Service or USPS has a list of printers that can provide services that comply with their mail piece standards.
These printers are particularly useful if you're in business and need to mail documents or other items that meet USPS specifications for domestic and international mail. However, USPS doesn't assume any responsibilities for our deals with these printers, since they're independent organizations.
19. Sir Speedy 
Sir Speedy is a fast growing printing and copying company that operates across America through franchisees. You can avail a very wide range of copying and printing services from Sir Speedy.
It's possible to get a quote for your printing and copying work from them online too. If you're in a hurry, find a nearby Sir Speedy outlet. Their copying and printing services mainly cater to businesses that've larger requirements.
But they welcome individual customers too at their franchise operated stores for small or one-off orders. This is a printing and copying service worth trying.
20. Sam's Club
If you're heard about Sam's Club and hold their membership, it's possible to order copies and prints from some of their clubs. However, you'll have to find a Sam's Club near you to ensure these copies and prints are available on time.
Use their club finder resource on their website to find the nearest Sam's Club. In fact, you've to select a nearby Sam's Club at the time of taking membership. At the time of writing this article, it's unclear whether you can order prints and copies from Sam's Club at different locations, even if you're a member.
21. Costco
Discount superstore chain Costco offers printing and copying services at very affordable prices. Check if there's a Costco store nearby to get these prints and copies. Costco also operates through memberships.
However, as Costco member, you can avail printing and copying services anywhere in USA or even abroad. The costs may vary according to the location in some cases.
And not every Costco store might have the service readily available. Therefore, check before you visit a nearby Costco store to find whether you can get prints and copies.
22. Office Depot
One of the surest places to get high quality prints and copies near you is from Office Depot. Also known as Office Maxx, they specialize in various kinds of printing and copying services.
Generally, Office Depot accepts large orders from businesses and individuals. You can order smaller number of copies too, but the charges can vary.
You can order prints and copies online or visit their store for the purpose. They have operations across America. However, find the Office Depot or Office Maxx store nearby if you need copies in a hurry.
23. Walmart
Walmart provides prints of photos and posters, among other stuff. This service is available at most of their 11,500 stores across the US and abroad. If you're holding a Walmart credit card, it's possible to get discounts on your photo and poster prints too.
Though Walmart doesn't really offer photocopies or printing service for documents and other stuff, you can get pictures and posters of high quality from America's largest chain of superstores.
24. Staples
Staples is a fabulous service for almost everyone to order copies and prints. You'll be simply amazed at the wide range of copying and printing services they offer.
And another advantage with Staples: you can avail express pick-up services, if you require these prints and copies urgently. To order copies and prints from Staples, simply create an online account using your email ID and a few basic details.
Regardless whether you're an individual or business, Staples would definitely provide you the necessary service.
25. Libraries
If you're member of any library or have friends and relatives that hold memberships, it's possible to get prints and copies. However, most libraries don't offer printing and copying services on commercial basis.
This means, you'll have to leverage your or other's membership to get these copies and prints. Often, this might not be possible, depending upon the location and type of library.
Yet, it's worth a try if you can't find any other place to get prints and copies but need them quickly. In such cases, they could charge a stiff fee too.
26. Law Offices
And if you're among these Americans that've an attorney to handle your legal affairs, it's easy to get copies and prints of documents from their law firms.
Generally, law firms have sophisticated copying and printing equipment since they require very clear copies for agreements, contracts and other legal documents. If your law firm is nearby and you require urgent copies, approach your attorney for copies.
27. FedEx
FedEx ranks among one of the topmost courier and logistics companies in the world. And they've operations across America.
If you're sending documents for any reason within or outside the country and will avail their courier services, request their staff to give prints and copies. They might charge some money but it would save a lot of your effort in searching for services nearby.
28. UPS Store
United Parcel Service now known as UPS is a global company. They run the UPS Store to provide convenience to their customers.
You can locate a nearby UPS store where they offer print services. UPS being a large organization ensures that its prints and copies are of the highest standards. On this link, you can check the entire range of services that UPS Stores offer. 
29. Family, Neighbors & Friends
The best and easiest way to get prints and copies is from family, neighbors and friends that live nearby and have a printer.
Nowadays, quite a few people in USA use printers because it's one of the equipment necessary to work from home. If you know anyone that owns a printer, you could request them for copies and prints.
30. Hospitals & Clinics
Use hospitals and clinics for getting prints and copies only in genuine emergencies. If you're undergoing medical treatment or attending to someone admitted to a hospital, they'll willingly give you one or two copies or prints free of cost on humanitarian grounds.
However, never go to hospitals and clinics merely to get prints and copies since it speaks of poor etiquette. 
In Conclusion
The above list of 30 places to get prints and copies should make it easier to avail the service either for business or personal use. Then we also have street-side stores and kiosks that offer instant printing and copying services that're inexpensive.
You could find them easily in any market, business district or even a Chinatown, if there's one in your city. If you're placing orders for printing through online stores, ensure you proofread the copies they send before sending for final print.