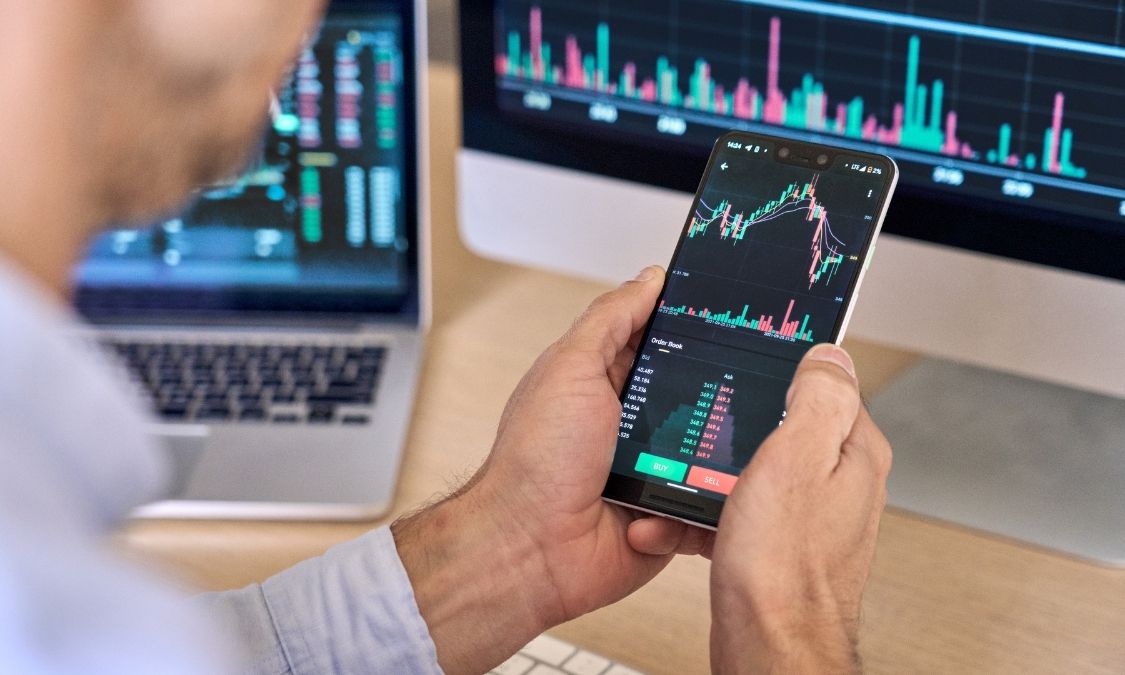 Investing in stocks, Exchange Traded Funds (ETFs), and other financial instruments available on stock markets is one of the surest ways to make your money grow.
At the same time, it's also the surest way to lose money, if you don't know how to buy and sell stock at the right time and best price. That's because stocks and ETF prices swing upwards or downwards almost during the week's five-day trading sessions.
Additionally, there's also a lot of technical jargon that's used on stock markets. All these can frighten away anyone that wants to make some money or grow their wealth with stocks, ETFs, and other instruments.
If you're one among those countless people in the USA who wish to earn money from stocks or invest for the long term, I suggest that you look for any of the best brokerage accounts for beginners.
As a matter of fact, there are quite a few such online stock trading platforms for you. I recommend these online brokerage firms because they guide you and provide lots of information to a beginner, to launch your journey in the world of stock trading.
Top 10 Best Online Brokerage Accounts for Beginners
Here, I will write about the various stock brokers from which you could choose as a beginner. Remember, each financial institution that offers these accounts has different rules and regulations, and requirements to open an account.
Most Americans would meet their criteria. Therefore, keep your documents ready while opening any of these best online stock trading accouints for beginners.
1. Acorns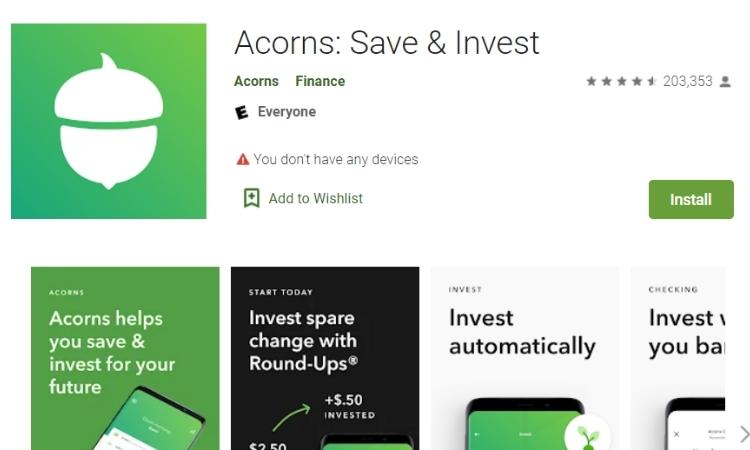 Acorns is an app that helps beginners to invest on stock markets easily. As a matter of fact, you can simply download the Acorns app on your smartphone and begin buying stocks and ETFs and other investments almost immediately.
Acorns allow you to start your investment journey with as low as $5. Understandably, you can't get an entire stock for $5 only. Instead, you can buy a part of the entire stock for $5 and continue buying when you can, till you have a full stock.
Acorns also give you a welcome bonus. Depending on your plan, Acorns will provide you with one valuable stock free of cost. Furthermore, they also offer a cash incentive of $5 when you fund your account for the first time.
This money to can be used for investments. Additionally, Acorns provides some basic tips and insights into the stock market with tutorials so that you can learn stock trading quickly, during your spare time.
2. Robinhood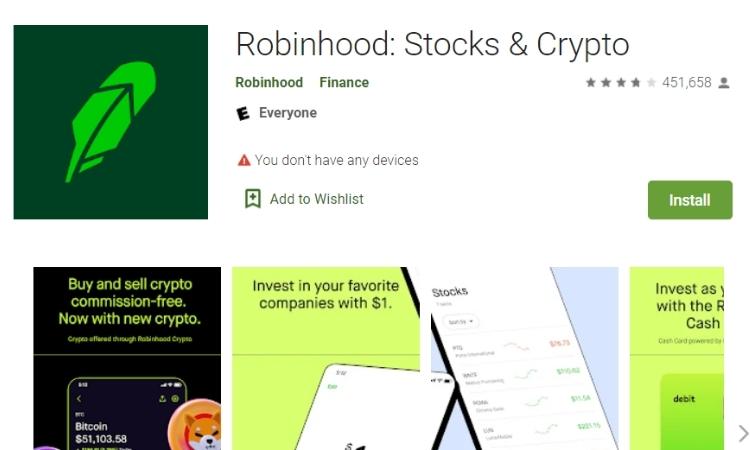 Another fantastic online brokerage account is available at Robinhood. This is a discount stock broker. You can start investing with as little as $5 and continue buying with small amounts of money. They also provide a $5 bonus when you fund your account for the first time.
Additionally, Robinhood carries a lot of news, insights, financial analysis and other information related to stocks and ETFs, among others. This makes it one of the best online brokerage accounts for beginners.
It's free to download and use. Premium, paid versions are also available for veteran users or when you have more experience in stock trading.
3. Stash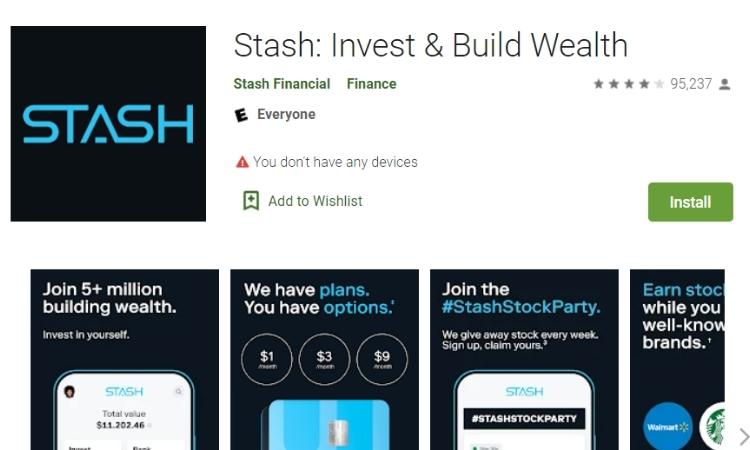 Stash prides itself by saying it's an online brokerage account for everyone. This includes beginners too. You can get a $5 as a welcome bonus when you open an online brokerage account with Stash and fund it for the first time. You can simply deposit $5 in the account to get the welcome bonus.
As a beginner, it's possible to buy fractions of stocks over Stash. They guide you through the investment process and provide a lot of valuable resources for beginners to learn stock trading.
Stash is also available as an app. This means, you can check the value of your investments while on the move. It's simple to operate and easy to use.
4. E*Trade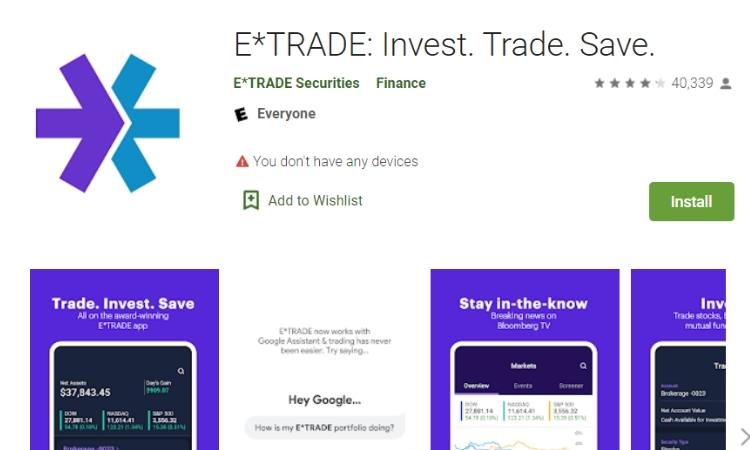 E*Trade has won praise from several newspapers, magazines, and websites as the most easy and simple online brokerage account for beginners.
You don't need to pay anything to open an online brokerage account with E*Trade. They welcome you when you sign up and provide a cash bonus of $5 when you fund your account for the first time.
Also, on E*Trade, you'll find lots of resources that train you on stock trading, and investing on ETFs and bonds, among other financial instruments.
It's easy to monitor the value of all stocks on E*Trade and place your trades for the day, according to the price you wish to buy.
It's also possible to invest in futures and options through E*Trade with ease, once you learn the ropes of the trade.
5. TD Ameritrade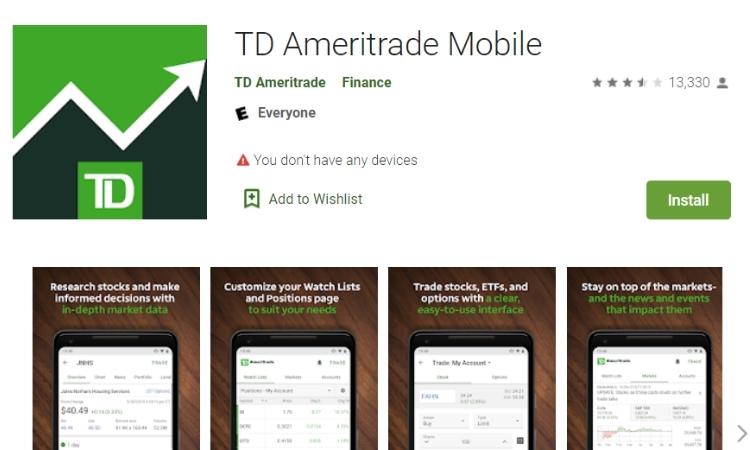 TD Ameritrade ranks among the most reputed financial organizations in the USA. They're in this field for several decades. They provide an amazing online brokerage account for beginners, which you can open for free.
They also don't charge any commissions on your buying and trading on stocks as well as in futures and options.
The stockbroking platform from TD Ameritrade is accessible through their website and also an app.
TD Ameritrade's online brokerage account has been praised by several reputed financial institutions and news media for providing the best and easiest tutorials for beginners that wish to enter the stock market trade.
6. Betterment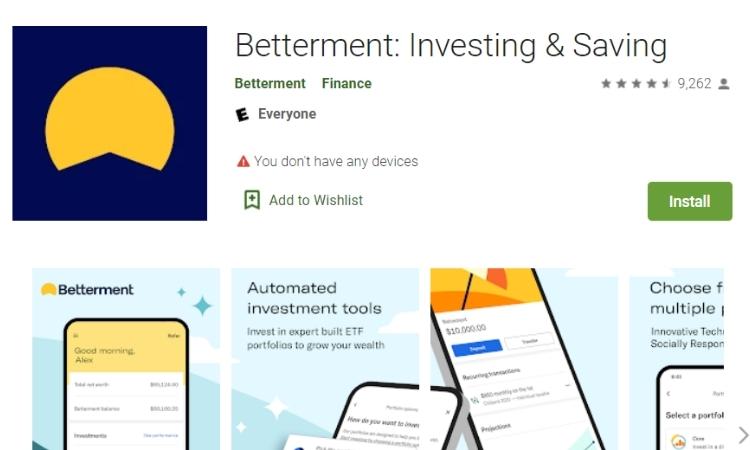 Media houses such as Forbes, CNBC, Business Insider, and The New York Times say that Betterment is one of the best online brokerage accounts for beginners.
You can open an online brokerage account for free on Betterment. However, they charge a fee of $25 per year, for every $10,000 that you invest on stock markets.
If you have some knowledge about the stock market and stocks and would like to invest, Betterment is the right solution.
It's a very professional online brokerage account that comes with lots of tutorials for beginners as well as experienced investors. They provide several services such as portfolio analysis and more.
7. Marcus by Goldman Sachs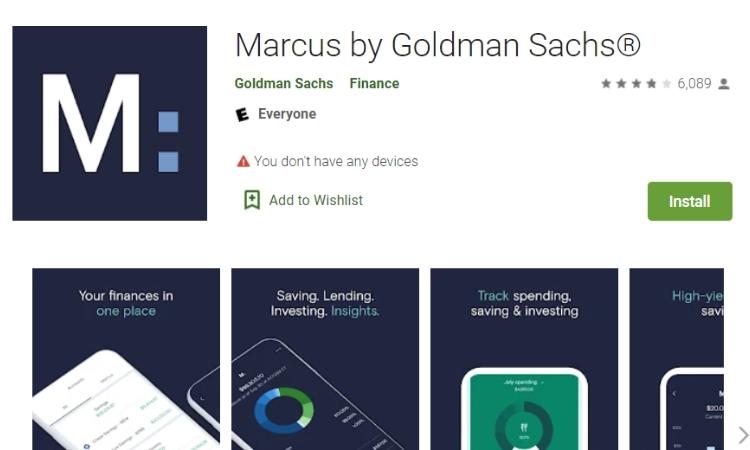 Also, for the more serious investor who's beginning their journey: Marcus from Goldman Sachs. Most of us are aware that Goldman Sachs is one of the topmost financial institutions in the USA. And their Marcus online brokerage account speaks well of this professionally managed organization.
You can open a Marcus online brokerage account for free, but you have to fund it with a minimum $1,000. They have a portfolio balancing service that helps you to make the right choices while investing.
Additionally, you can also avail of their retirement account for investing, which helps your money grow for those golden years.
8. Fidelity Investments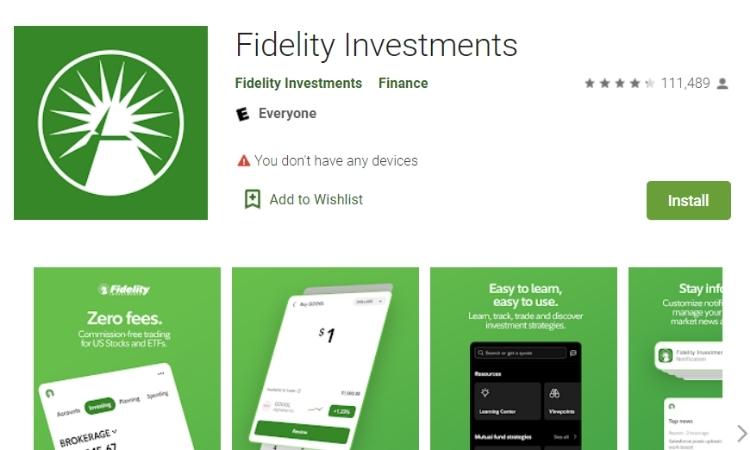 Who hasn't heard about Fidelity Investments? They're among the leaders in the USA for stocks, Mutual Funds, and ETFs, among others. This is a global organization where you can open an online brokerage account for free.
The Fidelity Investments online brokerage account provides beginners with a free, four-week course on stock trading and investments.
This means you get the best coaching from the topmost financial consultants in the field, without spending anything.
9. Charles Schwab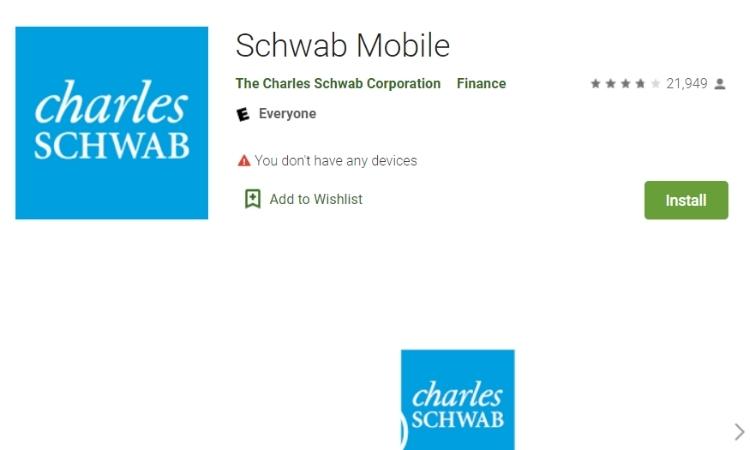 Charles Schwab comes from the eponymous banking and financial institution in the USA. You can open an online brokerage account for free on Schwab for free.
They also don't charge commissions on your trade. However, this stockbroking platform does charge some fees for various other services.
You can learn about investing in stock markets through this platform, which is relatively user-friendly. However, this online brokerage account s mainly for beginners that can afford to enter the stock market with at least $1,000 for investments.
10. Generic Trade
A relatively lesser-known online brokerage account for beginners is available from Generic Trade. As a matter of fact, Generic Trade claims to charge the lowest fees for stocks, futures, and options trades.
They don't charge for buying stocks and ETFs or bonds. You pay a small commission only when you're trading.
Generic Trade provides a lot of free tutorials. They also have around-the-clock assistance for technical issues.
You can also place phone orders for stocks and ETF trades through Generic Trade, though these can cost anything between $10 and $25, depending on the nature of your trade.
Closing Thoughts
I suggest that you read the terms, conditions, and charges, such as commissions of all these 10 best online brokerage accounts for beginners, and compare their various pros and cons. Though some of these are free to open, you might not have enough money to fund them for the first time.
Firstly, find out how much money you would like to invest in the stock market before you decide on the best online brokerage account. Also, check the various accounts that these financial institutions offer.