The black Friday sale is the most important day for digital marketers, bloggers, and affiliate marketers because thousands of professionals wait for the black Friday sale to buy different tools and services at an extremely affordable prices.
Do you want to know the most exciting offers and save a lot of money this Black Friday?
You have come to the right place!
Almost all online merchants provide 50% to 80% discounts on Black Friday so that they can maximize their sale.
In this post, I am not going to tell you about a thousand companies and their black Friday offers. I will tell you about my selected list of offers that every marketer and blogger should try at least once.
Best Black Friday & Cyber Monday offers for Bloggers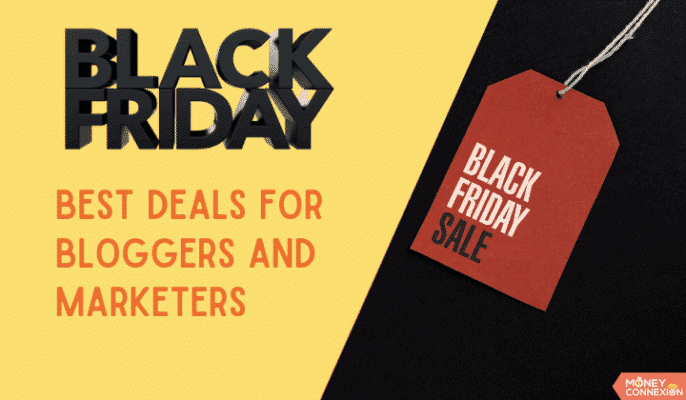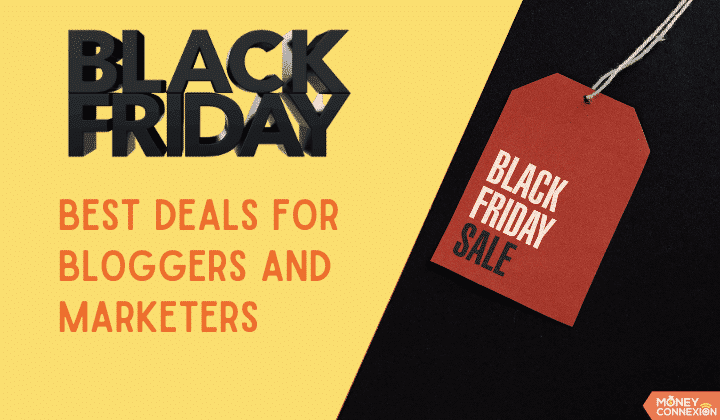 I personally use all the stuff I am going to mention in this post and trust me, these are worth buying, and you will save a lot of money.
1. Web Hosting
Web hosting is extremely important for bloggers and affiliate marketers. If you are new to blogging or affiliate marketing, this video will help you to avail the right offer.
If you are looking to make a career in digital marketing then starting a blog is the best way to learn it. I learnt various things in digital marketing because of my blog only.
A lot of companies are giving 70%-100% discount on web hosting services.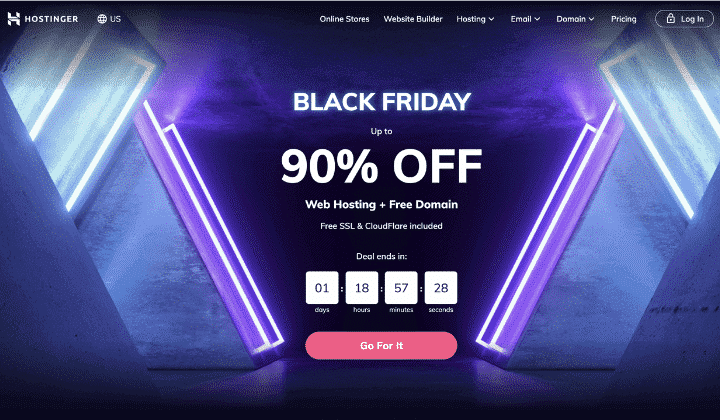 If you haven't started your blog yet, or you already own a web hosting but you can add only 1 website in your hosting, or if you are dissatisfied with your current hosting company, this is the best time to buy a hosting plan with unlimited websites.
Hostinger is undoubtedly the most affordable and one of the best hosting companies you can find in the market.
Hostinger web hosting plan starts at $0.99 per month. If you are from India, the pricing starts at Rs 115 per month. I would personally recommend a Premium hosting where you can get 80% discount. And if you use coupon code PRITAMNAGRALE, you will get extra discount.
You can host 100 websites and get unlimited bandwidth. Not just that, you also get FREE SSL certificate, FREE domain name, and FREE email accounts.
Bluehost is one of the best web hosting companies for beginners but it's little expensive than Hostinger. Bluehost is very popular on internet and provides various features in all the web hosting plan. You can receive 60% discount this Black Friday and Cyber Monday from Bluehost.
Namecheap is one of the most popular domain registrar, just like GoDaddy. Most of the people prefer to buy domains from Namecheap than GoDaddy.
I wouldn't normally recommend you to buy hosting from either GoDaddy or Namecheap, but here you are getting 100% discount on Steller Web Hosting.
There are heavey discounts for domain names as well. You can buy some domain names for as low as 99 cents, which is 73 Indian rupees.
GreenGeeks is also one of the popular company. Their hosting platform has been designed with a maximum use, no waste of resources mindset. Every aspect of their hosting platform is built to be as energy efficient as possible. You can get excellent discounts on GreenGeeks during Black Friday.
2. Generate Press WordPress Theme
Generate press is a lightweight theme. It is perfect for your blog. It is super easy to design your website with GENERATE PRESS theme. This is why most bloggers and affiliate marketers, like me, use it and recommend it to their audience.
Generate press has both FREE and PAID versions. The paid version has a lot of features. I am a huge fan of the premium version and I use it personally on some of my affiliate websites.
This black Friday, you can purchase Generate Press at a huge discount. You can save $40 one year plan. There is a great deal if you buy a lifetime plan.
Semrush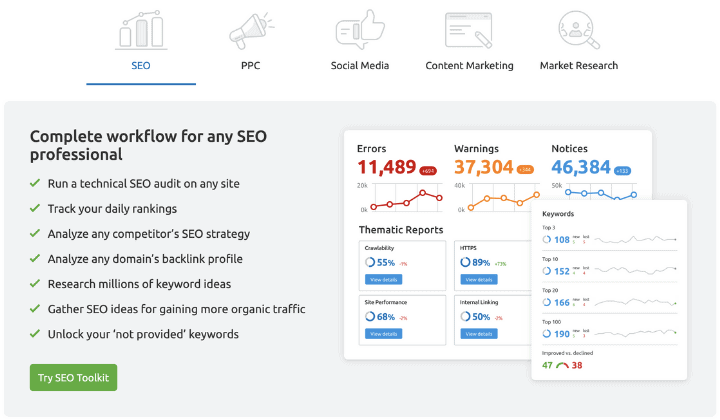 Organic traffic is the main target fBuyor bloggers and affiliate marketers and the biggest source of organic traffic is Google Search.
Keyword research is one of the most important step if you want to rank your website in Google. Through keyword research, you learn about monthly searches, keyword difficulty, and many other important things.
The goal is to find the right and most profitable keywords for your blog.
I use almost all the keyword research tools available in the market. The one I found the best among all of them is definitely Semrush. 
SEMRUSH is an all in one tool for all digital marketers and bloggers. Here, you can smoothly do SEO, PPC, Social media marketing, content marketing, and market research. That's why I prefer Semrush over other tools. 
If I talk about SEO only, then there are various things you can do in SEO
Excellent keyword research tool.
It helps to audit the TECHNICAL SEO of any website. 
SEMrush helps you track the daily rankings of your website.
It also helps you identify your competitor's strategy.
And the list goes on. I can talk about the additional benefits of SEMrush for hours.
You can find exciting Black Friday offers while purchasing additional membership or pro subscription. Get the offer here
Filmora
Wondershare is a popular company that offers video making software. Their most popular tool is called Filmora. With filmora, you can edit your videos and make them better.
It is the perfect video editing tool for YouTubers. I have personally used Filmora during the lockdown. It is super easy, fast, uses less storage, and loaded with multiple features. 
Wondershare has a lot of premium products that you can get at amazing discounts. You can get anywhere from 50% to 85% discount on various products. You can go to their website and avail those offers.
AAWP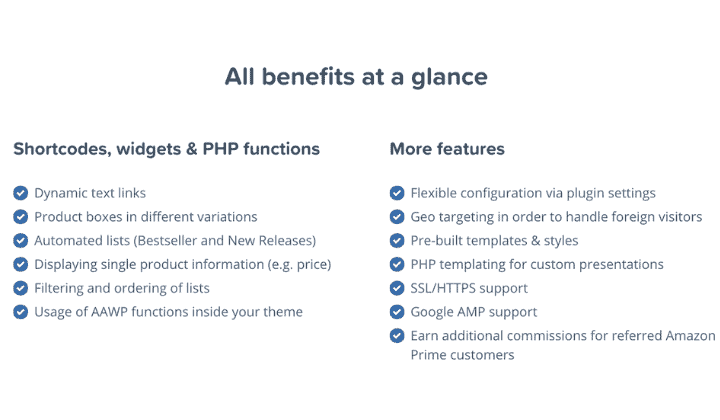 If you are an amazon affiliate, then the most important tool for you is AAWP. It is an amazing WordPress plugin that can increase your earnings on Amazon.
You will get excellent features like text link, single (or multiple) product boxes, best seller lists, widgets, geotargeting, comparison tables and many others.
During Black Friday, you can get up to a 30% discount on AAWP.
Pretty link
Pretty link is a powerful tool for affiliate management. As an affiliate marketer, I have used pretty links for years and I recommend it to every other affiliate marketer. It has both a free and premium version. The premium version has better features. 
You can save up to $50 on every offer. Generally, Pretty Link doesn't provide many offers and discounts. You can see some of the important features below. You can see detailed features on the website.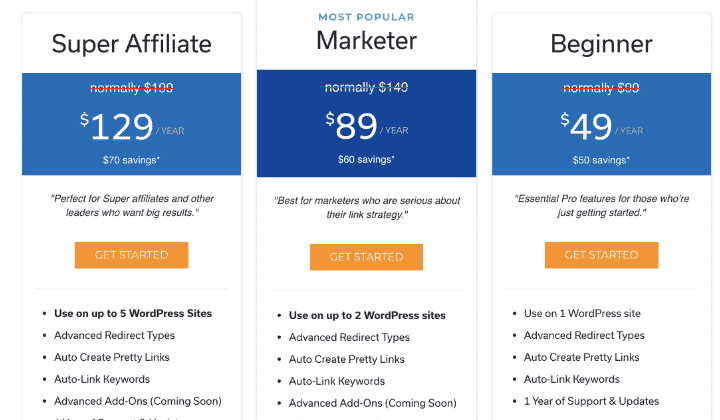 Fiverr
When I started my blogging career, I didn't have a team. During that time, I was using Fiverr to outsource my work and I can say it helped me a lot.
I use to hire content writers to write articles for me, build backlinks (especially the guest post ones). I even hired people to make logos, banners, creating videos, solving WordPress problems etc.
If you use Fiverr in a correct way, it can help you in lots of ways.
For buyers, BLACK FRIDAY is a great time to avail numerous discounts. If you signup with this link and make some purchase, you will save up to $100.
You can even find a lot of sellers on Fiverr offering amazing discounts for their services. 
So don't wait, make the best use of this BLACK Friday sale and get the best services at the lowest prices.
Nord VPN
VPN means VIRTUAL PRIVATE NETWORK. VPN is an essential tool for everyone using the internet, especially digital marketers and bloggers. 
What is the Use of a VPN?
It protects the identity of your computer and help in safe browsing. You should use VPN on places like cafes, restaurant, hotels and other public wi-fi networks.
Some of the best uses of VPN-
You can access restricted websites in your area.
You can access discounts and offers available for people from a particular location.
It will help you to research content, you want to target for other countries
I personally use a VPN on a daily basis.
You just open Nord VPN, select the country and then work like you are browsing from that country.
There are some excellent offers going on at NordVPN. You can 68% off on NordVPN and 3 months extra.
Conclusion
All these tools and services will help you to grow your website. You should grab these Black Friday offers as you are getting huge discounts on these products.
I myself use all these products and I know the importance of these products. Generally, you never find these discounts on many of the products.
Did you buy anything this Black Friday?
Write through comments and tell us how are you going to use the same?