When shopping online, we often see something that says "COD Available", "COD Unavailable" or merely "COD." In simplest terms, COD means Cash-On-Delivery.
This means, you'll pay for your online purchases to the delivery crew or make an online payment when the stuff lands on your doorstep and before accepting the shipment.
Therefore, let's comprehend what's COD
Understanding COD & Its History
Actually, COD orders are nothing new. They're popular all over the world ever since mail deliveries began. The first COD parcels are said to have origins in Germany way back in 1857, when people there would buy stuff from neighboring Austria.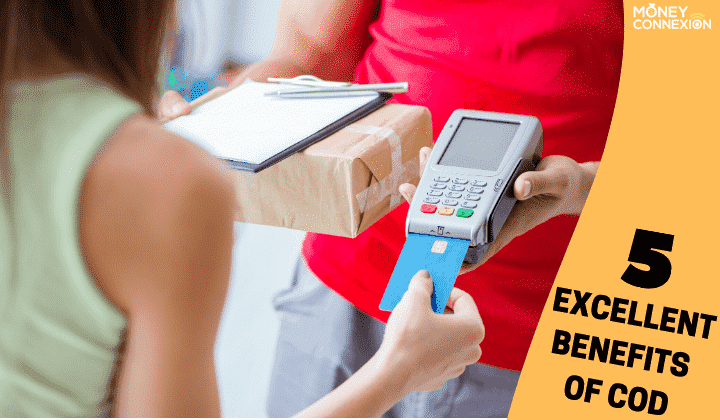 In those days, people could place orders for something by sending a letter to the company. And the company should ship the parcel through the postal system. In those days, people would pay the postman the cost of their purchases.
There was a major reason for this. A post office served as a trusted medium for cash transactions, since its run by the government of a country. Secondly, Cash on Deliver order would allow companies and businesses to cater to clients at distant locations.
And thirdly, it helped overcome the issues of currency exchange. A post office would pay the equivalent of the buyer's currency to the shipper's account.
Customers also benefitted from COD. They did not have to send cash by mail, which was risky and in most cases, illegal. Secondly, people could buy things they wanted at the price they were willing to pay from a foreign or distant seller. And finally, it gave consumers a choice to buy what they want.
COD in Modern Times
In our times, COD assumes an altogether new meaning. ECommerce companies, popular shopping websites and other online stores allow this facility for several reasons. However, this doesn't mean that COD facilities to buy stuff from brick-and-mortar businesses don't exist anymore.
For example, I use COD sometimes when buying stuff online. I also use COD while placing an order on phone with my neighborhood grocery. And thirdly, I use cash on delivery for those rare instances where I have to place mail order for anything.
This brings us to the question, what are the benefits of COD? Are there any genuine benefits at all? After all, we will pay for the goods either before or after they arrive. And secondly, some companies may charge an extra "convenience fee" for providing the COD facilities, which can go as high as eight to 10 percent of the total value of our shopping.
And what happens if we're not there to take delivery because nobody else would pay for the stuff? Obviously, these are questions we might sometimes ask ourselves.
However, there're definitely a lot of benefits of ordering goods on cash on delivery. Below, I will discuss about these briefly.
Benefits of Cash on Delivery
You may have adequate cash on hand or even a credit card to pay while ordering. Then why do online or offline stores offer payment on delivery method? As I mention earlier, these stores or companies wish to expand their businesses by offering COD facilities. But at the same time, there're a lot of benefits for you as well.
1. Checking Order Before Payment
As a rule, I always make it a point to interrupt my work and take a few minutes off to accept the order, open the package right before the delivery crew and check its contents.
This is extremely important. If I'm not satisfied with the contents or something is wrong with the order, I can refuse to accept and return immediately.
Checking the order before paying COD has distinct benefits. Your money is intact and you can buy the stuff elsewhere. And if the order has been bungled up for any reason, you don't lose anything.
Furthermore, you also don't need to wait for the seller to refund the money or force you to accept a replacement rather than cancelling the order altogether.
2. Online Payments Security
Usually I never order anything from dubious online stores or lesser known ones. However, this isn't always possible. If we're buying something unique from online sellers on Facebook Marketplace, Etsy or Shopify, it's better to avail COD facilities.
I'm not implying there's anything wrong with these marketplaces or their sellers. However, their online payment systems might not be as secure as one would desire.
In some cases, I've come across online marketplaces that accept payments for orders only from a specific payment portal or app.
In these cases, it's best to avail cash on delivery. You don't need to download another mobile wallet or app to pay for a single order. Nor do you need to use your credit card or debit card on payment systems that aren't Verisign verified.
3. Offline Purchases
There're times when I've to call my neighborhood grocery store while driving and place an order. The store delivers my order at doorstep at the appointed time. As any motorist would testify, it's not easy to make an online payment while driving.
And even while at home or office, there're definitely a lot of stores that simply don't accept online payments. Instead, they want cash on delivery or COD.
In such instances, the COD system is extremely helpful. I can withdraw cash from an ATM if necessary and pay when the order arrives at my doorstep. Often, the delivery crew carries a portable Point of Sale (POS) terminal.
This enables us also to use credit or debit cards while paying COD and include a small tip for the delivery crew.
4. Allows Time for Getting Cash
All of us run out of cash sometimes. Yet, there's a very tempting offer online that we just don't want to miss. And we wish there was some time to arrange the money and buy the stuff. These are scenarios when COD works very well to our benefit.
We can place the order and actually buy time to arrange the money. If that proves cumbersome, it's possible to simply cancel the order in advance or not accept when it arrives at our doorstep.
Such situations are fairly rare. However, they're not uncommon. There will be times when our resources, especially money, will come under heavy pressure. At such times, COD gives us that much needed breather to arrange for the money or rethink about the order.
In any case, there're no losers here. No online store charges for cancellations or refusal to accept an order because we cannot pay. At best, a word of apology to the delivery crew would suffice.
5. Overcoming Currency Exchange Hurdles
Not every debit card or credit card offers a blanket international access. This means, the issuing bank will charge a fee when we make a transaction in our currency to pay a foreign seller. Usually, the buyer and seller both lose a little money on such purchases.
Your bank will charge you the rate at which they sell the foreign currency, which is usually higher. And the seller's bank will pay on their foreign currency buying rate, which is lower.
Cash on Delivery or COD helps overcome these losses. You have to pay a certain amount of money in your currency locally to the delivery crew. This means, the bank doesn't play any role and you don't lose money for currency conversions. The seller receives the full amount of money you've paid. That's because it gets credited physically or electronically by the delivery company to their bank account.
Other Benefits of COD
COD is also beneficial if you don't have a credit card or debit card for any reason. People that are wary or scared about using their credit card, debit card or net banking facilities online can also use COD and benefit from ecommerce.
Furthermore, cash on delivery is also a safer alternative if you're allowing children or others to order stuff while you're away. You can keep only limited sum of money to pay for the shopping and prevent unwanted expenses.
Closing Thoughts
These benefits of COD might help improve your overall online shopping experience. COD also reduces risks of online thefts that might occur if you're very careless while transacting online. Therefore, I would suggest you to pay on delivery where possible.
However, before availing cash on delivery facility, I recommend you read the terms and conditions. As I mention earlier, some online stores charge a convenience fee for COD purchases. If there's a charge, try shopping elsewhere at online stores that don't levy a convenience charge. In an case, COD is an excellent option to paying instantly and regretting later.