Are you planning to tie the proverbial knot and get married in 2023? Thousands of American couples are planning to marry in 2023.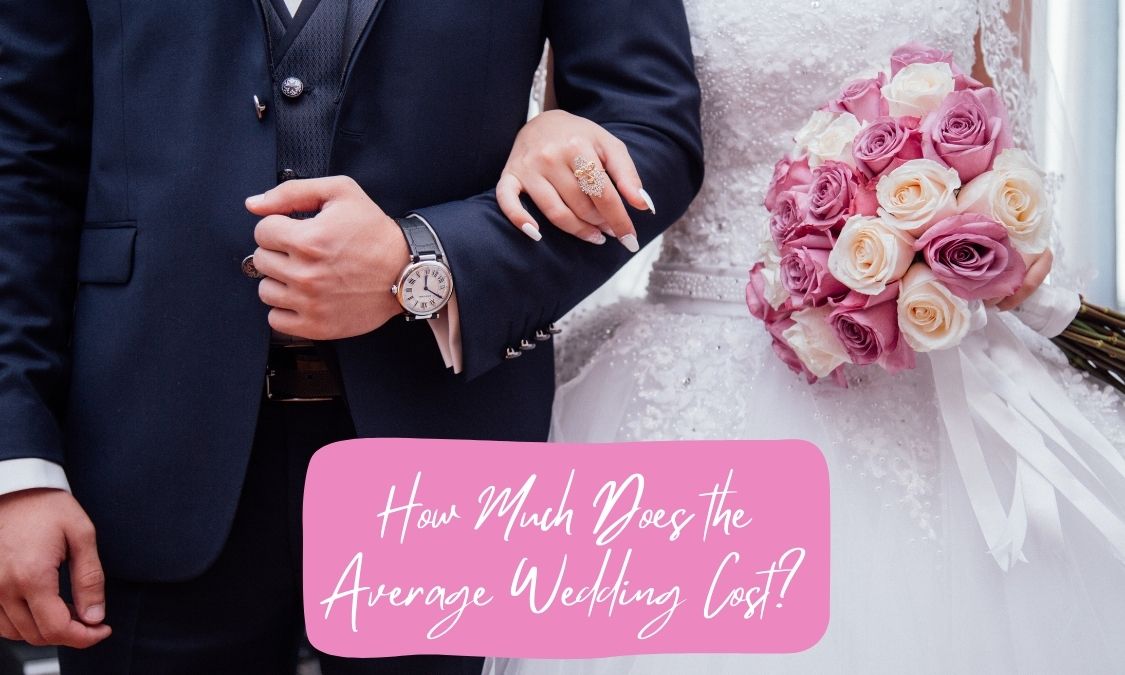 The Scenario in 2023
At the same time, there're some concerns among couples and their parents. And these worries are mainly about the average cost of a wedding in 2023. Understandably, the turbulence of 2020 to 2022 has left a lot of families across America struggling financially or with lesser savings than before.
Many prospective partners- the bride or the groom- may also have lost their jobs because their employers had to shut down the business for pandemic-related reasons.
Despite vaccinations now being available easily, people aren't willing to bow to restrictions caused by the ongoing pandemic. As a result, financial analysts and wedding planners believe they will witness more weddings in 2023.
Again, the main concern among couples and their families is the average wedding cost in 2023.
If you're among those couples wishing to marry in 2023 or parents of any bride or groom, I'm sure this article would interest you. Because in this article, I will discuss how much the average wedding will cost in 2023 in the USA.
Average Cost of Wedding in 2023
So, what has changed in 2023? A lot. That's what I will be writing about. A lot of wedding planners expect that the average cost of weddings in the USA will drop in the year 2023.
To some extent, their anticipation is true, but not in the way these event planners would expect. Therefore, as a couple planning to marry or the bride or groom's parents, here's how much an average wedding costs in the USA in 2023.
1. Online Weddings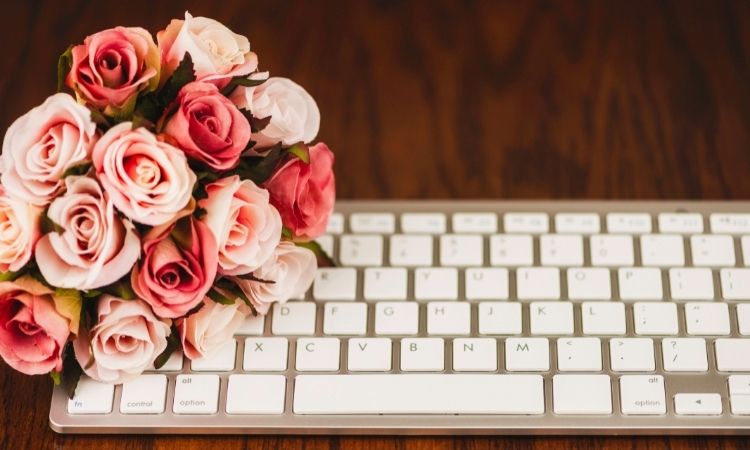 Only moonstruck couples, with either the bride or the groom located in a foreign country or at some distant location, would exchange wows online before 2020. Online weddings also found wide coverage in newspapers and TV because they were fairly uncommon.
However, some event planners and wedding organizers, realizing that the Covid-19 pandemic is here for the long run, took the initiative and are offering online weddings. That's because Covid-19 related restrictions limit the number of invitees to a wedding due to the need for social distancing.
This issue of limits on the number of guests at a wedding ceremony and reception is easily overcome by online weddings. Invitees can log in to Zoom or any other video conferencing platform and watch the live wedding ceremony or participate virtually at the reception.
According to my latest information, couples can exchange wows and get a marriage license legally in three US states- Utah, Colorado and New York. However, in such cases, the officiant of the wedding, such as a priest or any spiritual head or others, has to be present in that state at the time of the wedding, though the bride and the groom can be from different states or even different countries.
The cost of an online wedding, according to Marry from Home starts from $599. This cost goes up depending on the needs of the bride and the groom. For example, if you need this company to invite a priest or some religious person as the officiant, they charge more. And the cost goes up if you want witnesses for your wedding.
However, Marry from Home, which is based in Pittsburgh, PA, also claims it can marry citizens of two different countries and procure a US marriage license for them. Understandably, a US marriage license doesn't allow foreign citizens to seek residence in America. It's merely a legal document of marriage and nothing more.
Some other companies peg the cost of an online wedding at $10,000. However, this is an elaborate ceremony. These companies take your list of guests and their addresses. They arrange for food to be delivered to these addresses during your wedding reception for your invitees to enjoy the event virtually. The cost, however, depends on the menu and other details.
2. Offline Weddings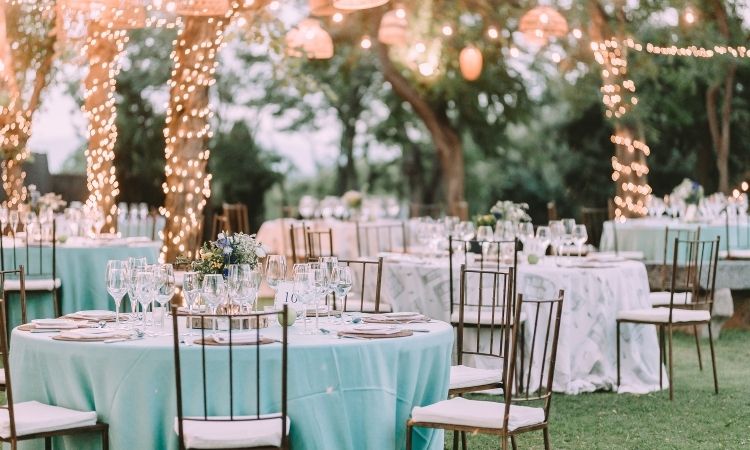 In 2023, an offline wedding or what we call a wedding ceremony at a venue with a reception costs an average of $22,000 per couple, according to The Knot. This event planning company specializes in American and foreign weddings.
The Knot 2020 Real Weddings Study published on the company website says that the cost of weddings in America has actually come down since 2019. While a survey of nearly 5,000 newly-weds in the USA show, that they paid an average of $9,000 lesser in 2020 as compared to 2019. The study says that in 2019, couples spent $28,000 on their weddings, while in 2020, the cost came down to only $19,000.
The Knot attributes this lower cost to the limitations on the number of guests attending the traditional wedding reception as well as the lower cost of catering and other essentials.
However, here it's worth remembering that the figures shown by The Knot study are only indicative. Some couples can spend more or even lesser on their wedding. The cost of an average wedding in the USA also depends on the state where you live. The Knot study finds that Rhode Island is the most expensive place to get married, with the average cost standing at $49,800, while Idaho is the lowest, at $18,900 per couple.
Average Expenses for Weddings in 2023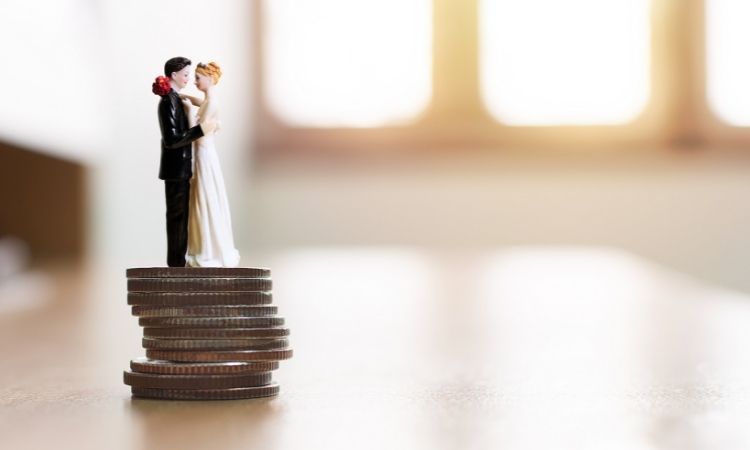 Continue reading because I will give you an exact breakdown of where the $22,000 would go. Please remember that these prices are only indicative and don't reflect actual expenses. Your wedding could cost less or even more, depending on various factors such as your average venue cost, the number of guests and other facilities.
Pre-Wedding Expenses
a)  Number of Guests: 25
b)  Pre-Wedding Invitations: $590 total
c)  Wedding or Event Planner: $1,500
d)  Wedding Attire: $1,000
e)  Pre-Rehearsal Dinner: $1,900
Considering you invite the same number of guests for your wedding, the expense will be under the following heads. These, too, are indicative figures. However, based on these indicative figures, you can estimate how much a wedding cost for 50 or 100 guests.
Also read: Best Places to Sell Used Wedding Dresses
Wedding Expenses
a)  Photographer Cost: $2,400
b)  Florist: $2,000
c)  Videographer: $1,800
d)  Transport: $800
e)  Hair & Make Up: $300
f)  Venue: $10,500
g) Reception DJ: $1,200
h) Reception Band: $3,700
I) Catering: $70 per guest
j) Wedding Cake: $500
k) Favors: $400
This cost doesn't include the expenses on liquor and others, such as charges of the officiant if any. Hundreds of couples choose to host the wedding reception at their parental homes, if possible. This helps them save a lot of money because venues are the most expensive, as the above list indicates clearly.
3. Wedding in Foreign Countries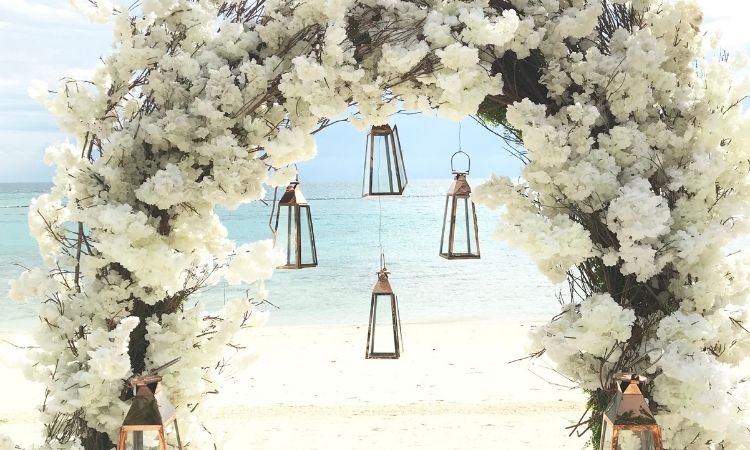 Wedding in foreign countries is a trend worth observing. A lot of couples unable to tie the knot in the USA due to expenses are bundling their marriage and the honeymoon together. Instead of getting married in the USA, they prefer tying the knot by travelling abroad.
The main reason for this interest in getting married abroad lies in the fact that the American government recognizes these marriages as legal in the US. However, to enter the US, both spouses need to be American citizens. If one of the spouses is a foreigner, they have to obtain a US visa under existing American laws.
According to various websites, the average cost of a wedding with your partner abroad can be as low as $8,000. This includes the cost of the marriage, usually before the Civil Registrar in a foreign country or some shrine or under the officiation of a qualified religious head such as a priest.
In such cases, the certificate of marriage issued by the foreign organization, court, or any other legally authorized entity must be registered with the US government. It's only after such registration that your marriage abroad will be considered legal and valid in the USA.
Now, before you buy tickets and rush to some foreign country to marry and save money, here's something important. The lower cost of marrying abroad is due to various reasons. It would be only you and your would-be at the marriage. There would be no reception and other facilities. Instead, it would be only you and your spouse.
However, you can consider marrying abroad too, if you have nobody to invite or would like to keep your marriage a secret, for any reason. Several American couples marry this way, too, and you could join their ranks easily.
Closing Thoughts
Personally, I believe that a marriage should be a memorable event. Especially if you're marrying for the first time. Therefore, you can choose either an online wedding, the traditional American one or even wed abroad. It depends on your wedding budget and needs. However, ensure that you have a memorable experience of this amazing occasion that both you and your spouse will cherish for a long.