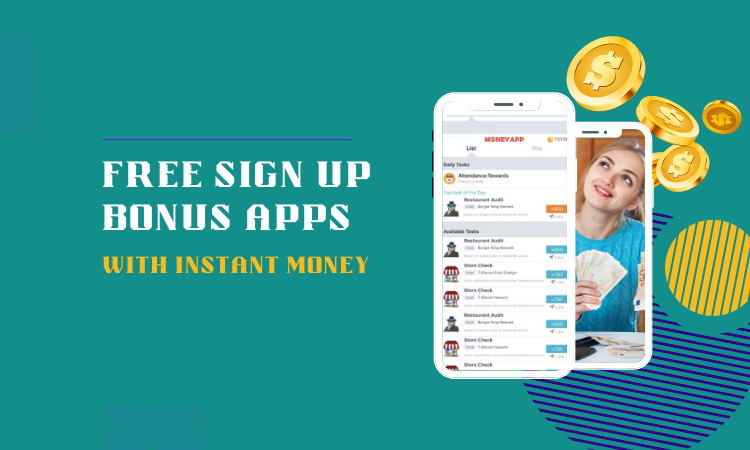 Instant money and free money. These sound like dreams come true, don't they? For many people in the USA, such an offer of instant and free money would sound like a scam. Indeed, most of such offers are fraud.
Now, what if I told you that it's possible to get instant money- free- from various sources? Would you be interested? Surely, anyone would, including me.
Since you're interested, I'll tell you that there're as many as 15 apps that actually give you instant money. All you have to do is download these apps and signup. They pay you this money as a signup bonus. Plus, they also offer other ways to make money.
I'll begin by explaining why these apps actually pay you money for doing nothing but signing up. That would convince you to download and use these 15 free sign up bonus apps with instant money.
Also Read: 13 Legit Get Paid To Signup Websites: Earn $50+ Signup Bonus
Reasons Why Apps Pay You
There're several reasons why apps, or rather companies and businesses that own these apps, pay you some signup bonus. Here're some major reasons:
Fierce Competition Among App Owners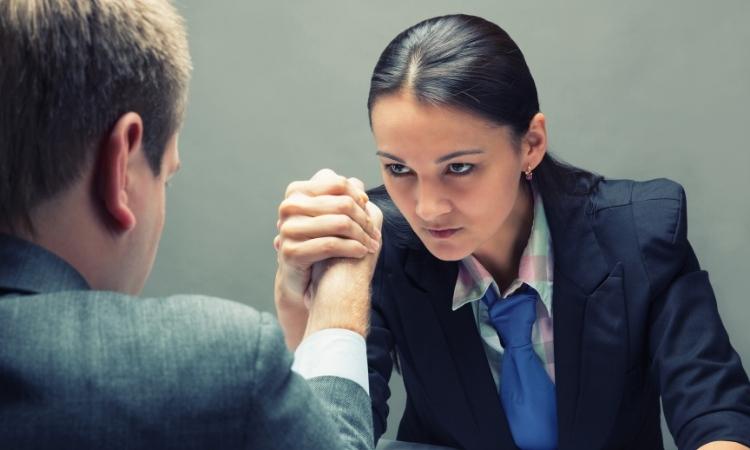 Actually, there're more than 3.5 million free and paid apps on the Google Play store available for users of Android-based smartphones around the world. Similarly, App Store for iPhone users has about 2.3 million apps available for download.
While some of these apps are specific to a region or country, others are for all users across the globe. That's where the payment part comes in.
Due to this vast number of apps, every company or business that owns them, faces a fierce competition. In the sense that everyone wants you to download and use their apps and give them a five-star rating.
That's why they're willing to pay you some signup bonus. The more their downloads, the greater the popularity. They actually want to increase the downloads of their apps.
Attracting Customers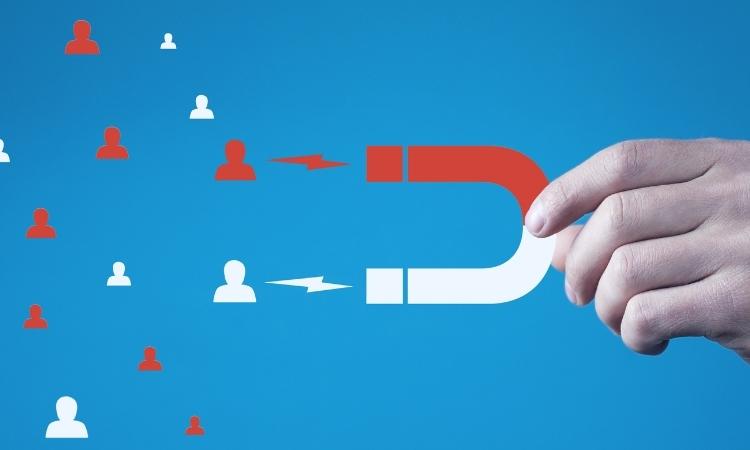 Then there're a few apps that will pay you signup bonus because they want you to become a loyal customer of that business. These businesses are aware that money is the biggest attraction to any consumer. Hence, they want to attract more and more customers.
Actually, when they give you a signup bonus and instant money, these businesses gain a lot in return. The first is your word-of-the-mouth publicity. They know that you'll speak about the app to your relatives and friends, which would attract them to the instant money and download.
And when your relatives and friends download these apps, they too will most likely become customers of that business. This results in higher profits for the business. The money they're paying you as signup bonus is actually a way to advertise and promote the business.
Reviews and Surveys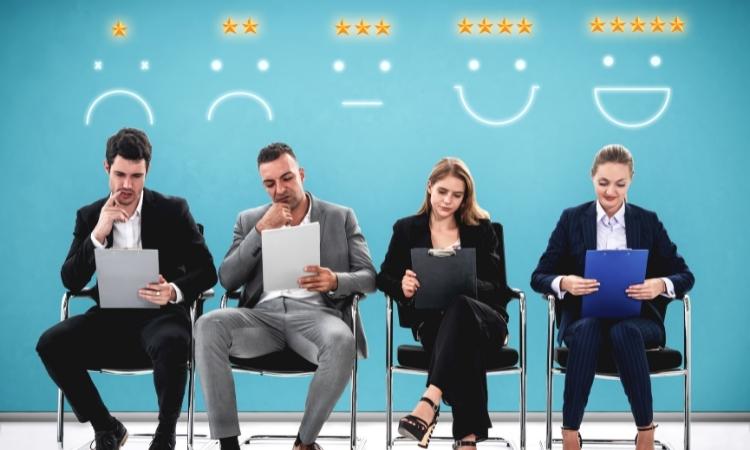 Then we also have a lot of apps from market research companies in America. These market research companies work for large corporations, especially banks and consumer goods manufacturers, airlines and travel companies and service providers.
They want an opinion from common people like you and me for improving the quality of their service, launching a new product or other reasons.
These market research companies get a lot of money for sending online surveys to people like you and me. They want you to take these surveys and give your opinion to these corporations and large businesses.
And they know that people will respond to their online surveys only if they provide enough reason to do so. That reason is money. People take online surveys because these market research companies will pay some money or other valuable stuff.
Advertising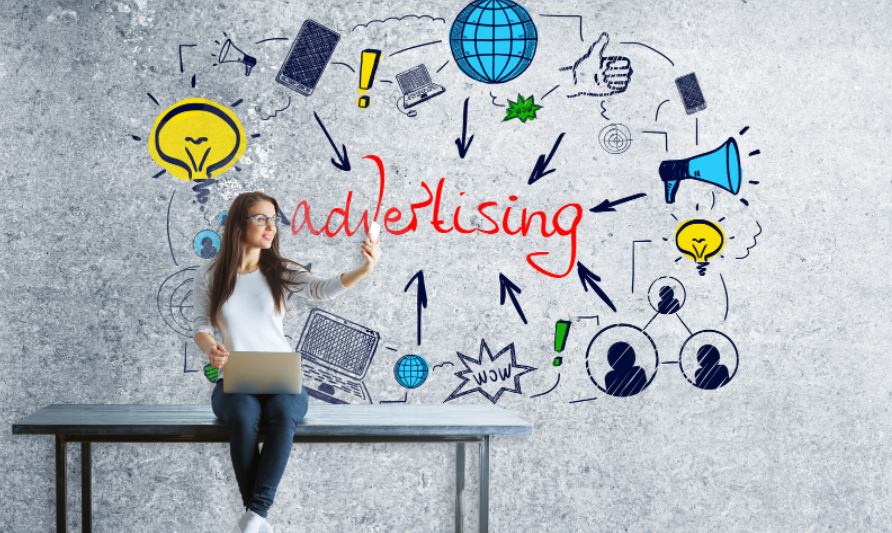 There're a lot of apps whose owners make a lot of money by allowing businesses to advertise. Each time you open the app, it will display different ads, depending on your search results on Google or on your previous history of using the app itself.
These app owners know that they can get more advertising if their apps are popular and record hundreds of thousands or even millions of downloads from the public.
That's because the advertiser will pay money and place ads only when they know that thousands would see it of people at any point of time.
The best way to get you to download the app and use it is by paying you some money as a welcome bonus or signup bonus. That way, they can increase the number of downloads and signups to boast to advertisers and get more paid ads to display on their apps.
15 Free Apps with Signup Bonus with Instant Money
As you can see from the above reasons, apps or rather app owners stand to make a lot of money by giving you instant money and signup bonuses.
Fortunately for us, these apps and the money we get are legit. That's because Google Play Store and App stores have a very strict policy when it comes to hosting apps.
Now, let's see which are the best 15 free apps that offer a signup bonuses and get money instantly.
1. Swagbucks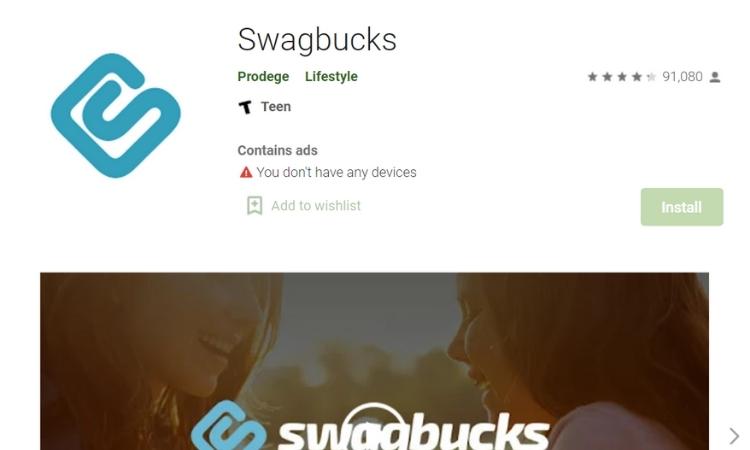 Swagbucks calls itself the single largest online survey platform in the world. In fact, it's an American company that's legit and has been around for quite some time.
Swagbucks offers people like us to make some money by completing paid online surveys, playing video games, writing reviews and watching ads. They pay $5 when you download and signup on the app and complete your first survey.
2. InboxDollars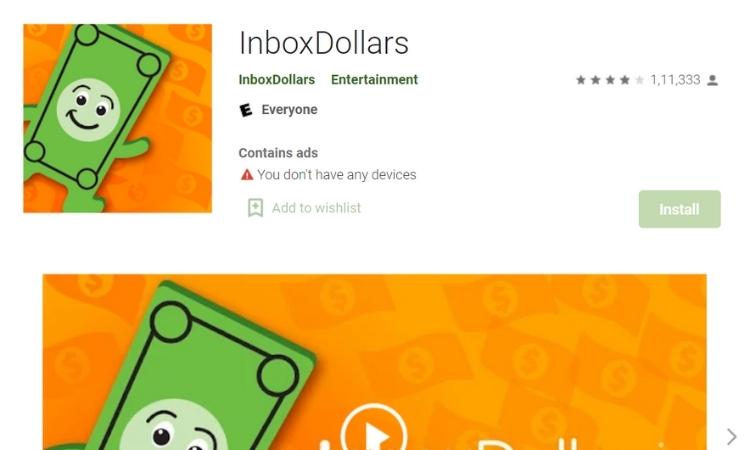 InboxDollars is an amazing app where you can make some money every day by participating in paid online surveys, playing games, watching ads and answering questions from consumers.
They also ask you to write reviews about any product or service and earn more cash or gifts. InboxDollars pays $5 as signup bonus. You can also make more money by referring your relatives and friends to download and signup on the InboxDollars app.
3. Acorns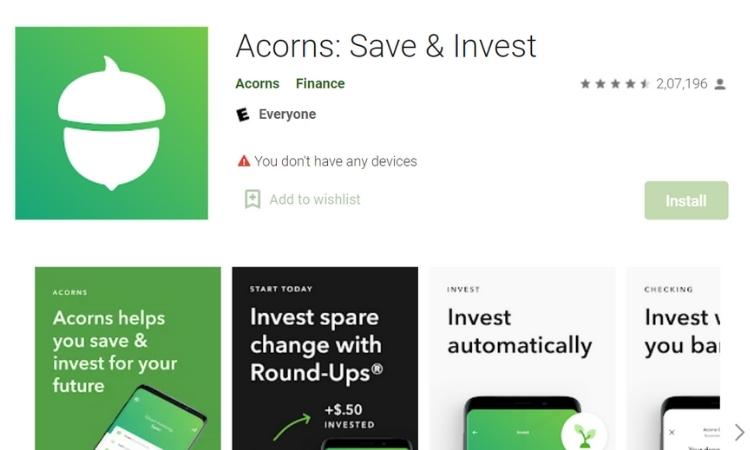 If you're interested in investing on the stock market, commodity market, currencies and cryptocurrencies but don't have enough money; Acorns is the right app. You can start your investment journey with as low as $5 with Acorns.
They give you a $5 to $10 signup bonus, which you can also use for investments. The money goes to your Acorns account after your first transaction of buying stocks or other financial assets.
4. TD Ameritrade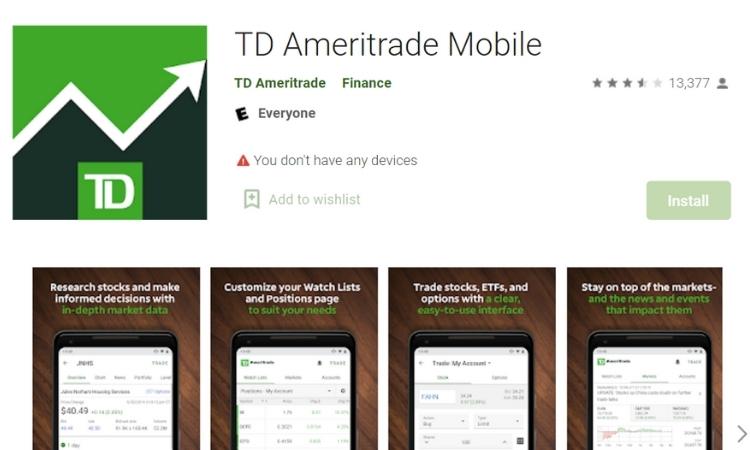 For Americans who're interested in investing small amounts of money on the stocks, commodity, currencies and cryptocurrency market, TD Ameritrade is also a superb app. It comes from one of the most reputed financial institutions in USA.
Downloading and signing up on this app gets you a $5 bonus. After funding your account and buying any stock, they credit $5 to your stockbroking account.
5. Rakuten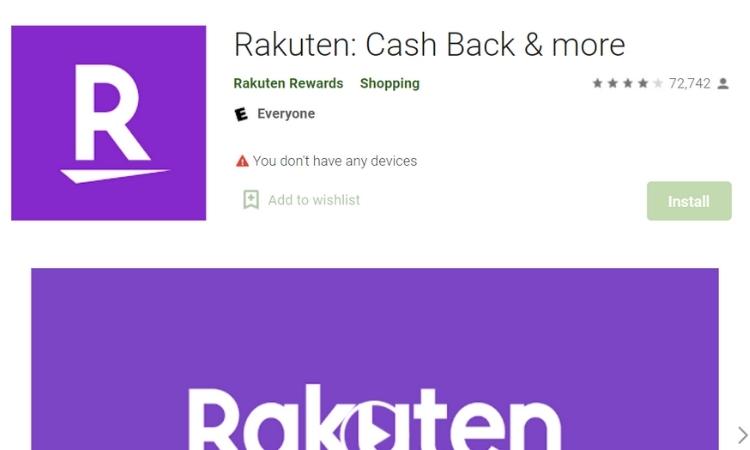 The Rakuten app is owned by an eponymous chain of retail stores in Japan. Rakuten also has stores in the USA. Download and signup on to this app to get a $10 credit in your account.
You can get the money when you make online purchases of anything from groceries to fashionwear, from stores that feature on the app. You can use this money for shopping.
6. MyPoints
Also, for people who love shopping online, MyPoints is a wonderful option. They pay $10 for downloading and signing up. They have a wide range of online stores from where you can buy your daily needs or festival requirements.
You get the money on your MyPoints account after you make the first purchase worth $30 or more.
7. Toluna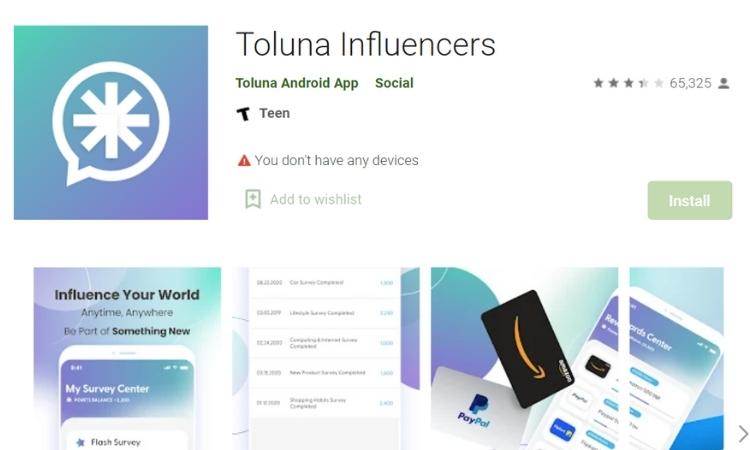 Toluna is an online survey community which operates as an app as well as through their website. They pay $5 as instant cash when you download and register.
The money is credited to your Toluna account after you complete a specific number of paid online surveys and start earning reward points.
Instead of cash, which is usually paid through PayPal, you can also opt for gift coupons on Amazon, Walmart and other stores.
8. Ibotta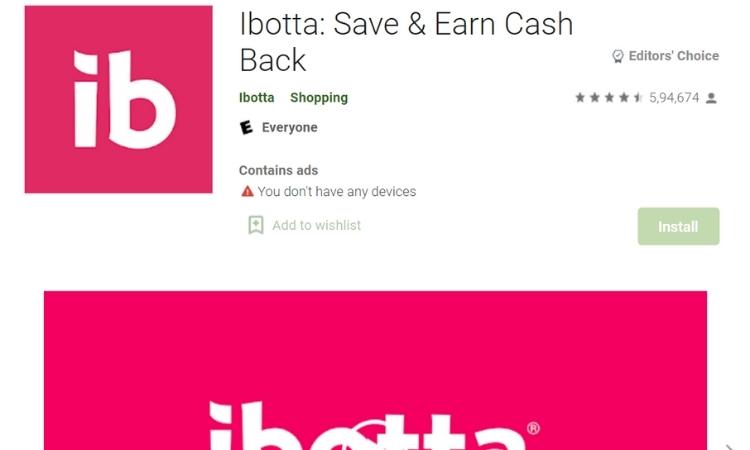 An advantage of using the Ibotta app is that you can get instant discounts at a wide range of online as well as offline stores or physical stores. They offer between three percent and 20 percent discount on various items, according to promotions.
The best part of Ibotta is that you can get $5 as instant money when you make your first purchase.
9. BeFrugal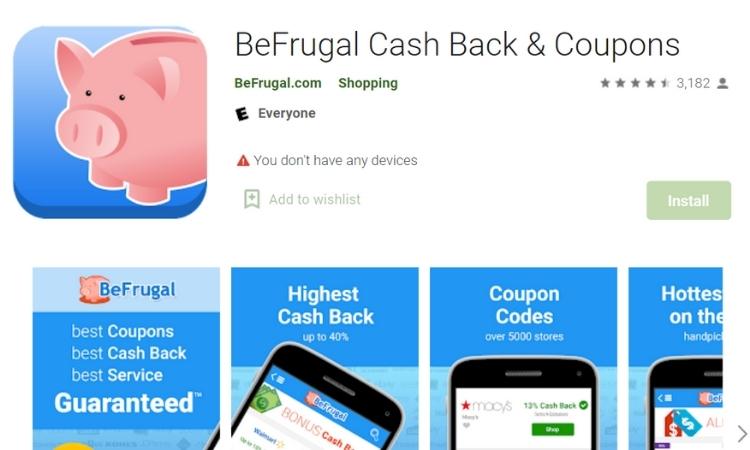 As the name of this website and app suggests, BeFrugal is all about cashbacks on your online shopping. You can shop on various online stores, including Amazon and Target, through BeFrugal. They offer a spot discount.
And for every $10 you spend through BeFrugal, you get some cashback. This cashback is given almost instantly when you make a purchase. The amount can be used anytime to pay your shopping bills, through the app.
10. Drop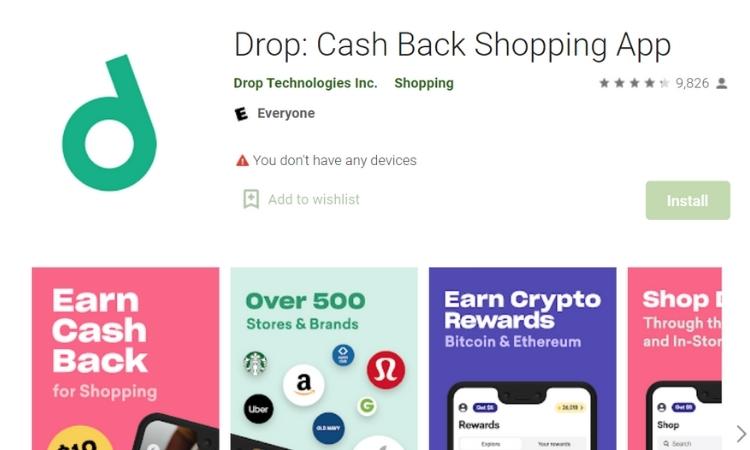 Try Drop if most of your shopping is online. That's because they give you superb discounts on your shopping and also good cashbacks on your total spending. However, Drop comes with an amazing feature too.
You get $5 as instant cash when you download and signup on the app. This $5 goes into your Drop account after you make your first purchase. You can use this money to pay for your shopping.
11. Tada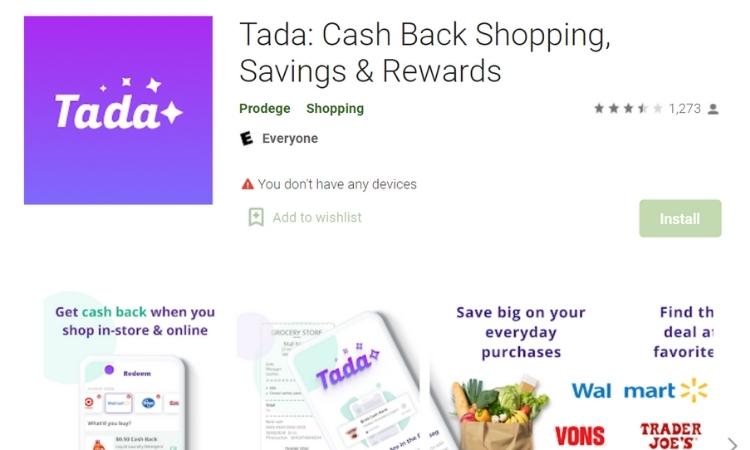 Not many people are aware about the Tada app. It's one more of these apps that provide instant cashbacks when you shop through any store the app shows.
You also get $10 as instant cash and signup bonus when you make your first purchase through Tada by spending $25 or more. This money is also useful for paying bills.
You also get cashbacks on your shopping. This cashback combined with the entry bonus of $10 works to a good amount.
12. One Opinion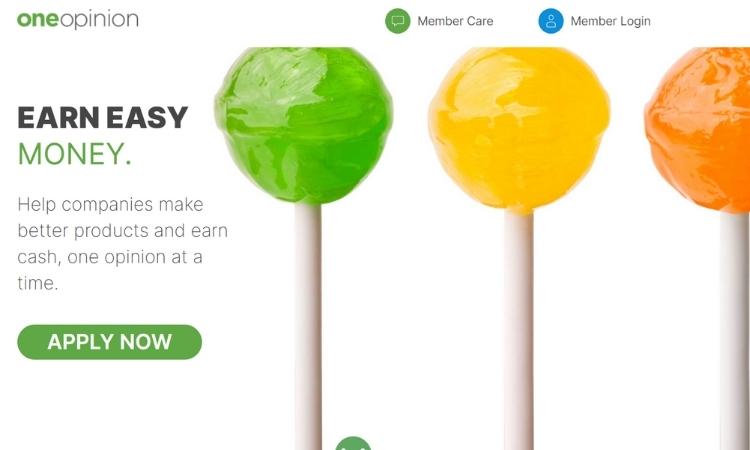 Coming back to apps where you can get an entry bonus or signup bonus, one more app you could try is One Opinion. This is a very popular online survey community in America that operates through an app and website.
They pay $5 on signup, but only after completing the first three online surveys or other tasks. You can get the $5 while seeking your first payout on reaching $10 worth of points. They also have a referral program to earn more money.
13. Branded Surveys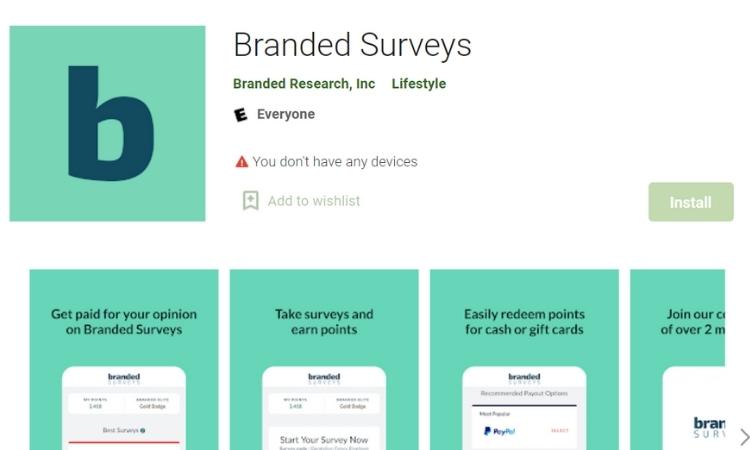 If you don't want cash but are looking for very attractive prizes such as free shopping vouchers for famous stores, signup on Branded Surveys. This app is all about leading brands in the US and the world.
They give you 100 points when you signup for their paid online surveys. You can redeem these points with all those you collect and get a wonderful gift voucher to famous brand stores in the country.
14. Opinion Outpost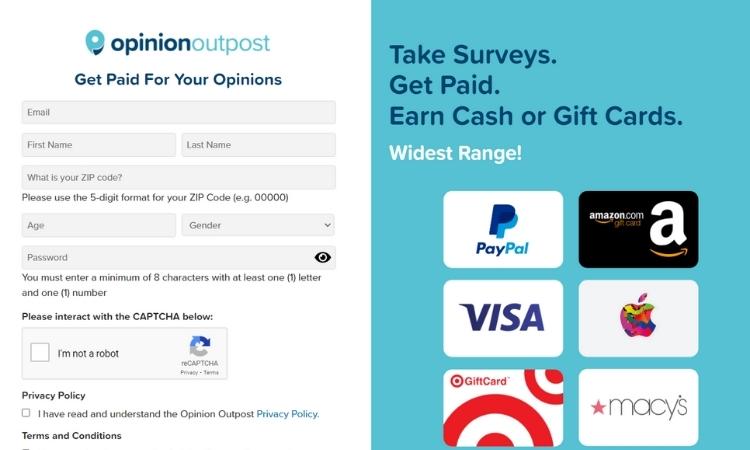 You get 100 to 500 bonus points, depending on factors such as special campaigns, by downloading and signing up with Opinion Outpost.
This is also a paid online survey community. They carry attractive online surveys that you can complete and earn more points.
They pay cash or gift cards, according to your choice. You can cash these bonus points for cash while taking your first payout of $5.
15. Casino Apps
Personally, I don't approve the use of online casino apps because they can cause gambling addiction and cause you to lose all your money. However, I will add that all casino apps also give a handsome signup bonus and instant cash for knowledge purposes.
They pay only when you fund the account and play some games. I won't write much or name these apps because of the reasons I mention above.
Closing Thoughts
Before I conclude this article, I will emphasize that these apps will not make you rich. The signup bonus and instant cash they offer is a one-off deal. And in most cases, it's not more than $10, as you can see from my above descriptions.
However, using these apps can help you save a lot of money on shopping and earn a small amount of cash by completing online surveys or other tasks.
Each of these apps comes with its own set of terms and conditions and in most cases, aren't available for use by pre-teens or people below 16 years of age.