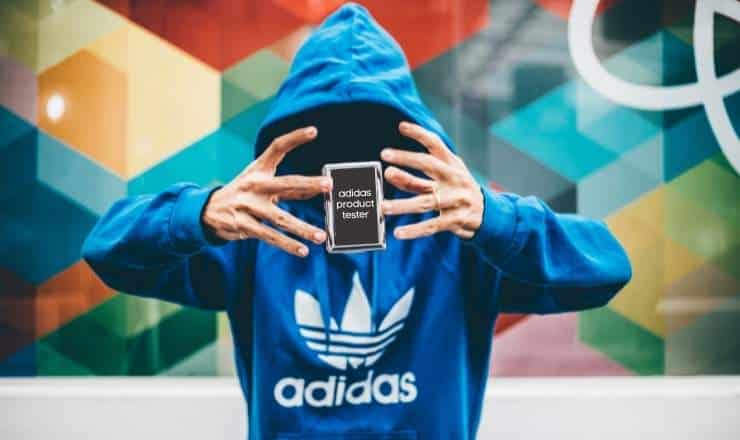 Adidas: who doesn't know this brand? They make top-of-the-range sportswear, including some of those amazing shoes that sportspersons across the world use. They also make clothing for various common sports in the world.
It's common to see all types of sportspersons wear an Adidas T-shirt or pants, caps, shoes, and other goods. And Adidas also advertises extensively at sporting venues with banners and posters.
Obviously, it wasn't easy for Adidas to become such a big label in the world of sports. Adidas offers the highest quality of shoes and sportswear. And, as a result, their products are rather pricey too.
For example, a pair of Adidas sports shoes could cost as much as $150 or more. Understandably, some cheaper ones are also available. But on the whole, Adidas products are expensive.
Now, let's imagine a situation where you can get Adidas products for absolutely free? That surely sounds interesting. Trust me; it's possible too.
Adidas Product Testing Program
Indeed, you can get a pair of Adidas shoes or even sportswear for free. For that, you have to sign up as an Adidas Product Tester with the company. As a matter of fact, Adidas allows people to test their products before they enter the market.
That's because Adidas wants to know your opinion about a product, such as comfort levels and ease of use. They need your opinion to know how they can improve a specific product, which is either available in the market or yet to be released.
To become a product tester for Adidas, sign up on this link.
Now, it's worth remembering that not every application to work as a product tester for Adidas and get a chance to get a free pair of Adidas shoes or other sportswear is successful.
The company gets millions of applications every week since it's the second-largest manufacturer of sports goods around the world.
However, Adidas does take people at random, especially if they find that you've some experience in product testing.
Signing up as Adidas Product Tester
Here, I will tell you how to become an Adidas Product Tester in simple steps. Read carefully, because I hope that you can successfully enroll as a product tester with Adidas and get those pair of shoes or some sportswear absolutely free from this European company.
Visit the Adidas Product Tester website.
Here, you'll get two options: to sign up as a product tester for USA and North America or for Europe.
Select US and North America. That's because some of the products they launch in the US are much different from their range in Europe.
The next thing is to select your area of interest in which you wish to test Adidas products. There're two areas: shoes and sportswear.
Also indicate whether you're male or female.
On the next page, you have to provide more specific details such as your age and location.
Another important detail is the size of your shoes and sportswear. That's because the European measurement system for apparel and footwear uses a different metric than the American standards. However, you can select the US standard to mention your size.
Now, you've to go to the category of interests. This means, selecting the sports activities you love such as tennis, swimming, jogging, racing and others. That's because Adidas will allow you to test products only from one category.
And finally, you have to give your personal details such as your address and age, education, location etc.
Once you submit the online application to become an Adidas Product Tester, you'll get a confirmation email. This email contains your application reference number.
Remember, it can take weeks or months for Adidas to onboard you as their product tester. So, it's better to wait since sending emails to the company would elicit no response.
Getting Free Stuff from Adidas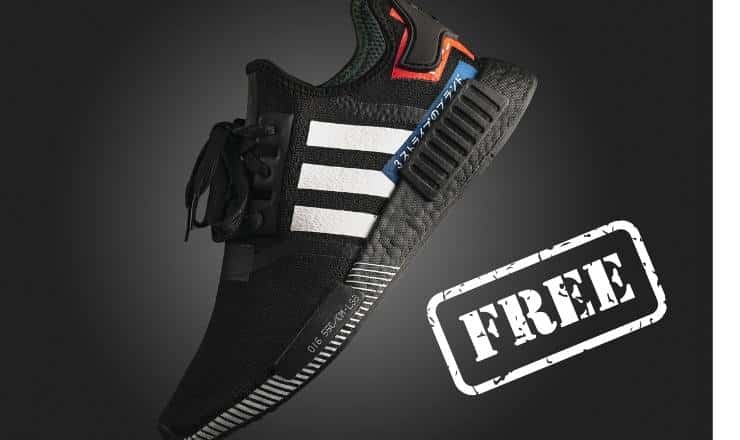 If you're successful and become an Adidas product tester, the company will inform you about the location from where you can collect the goods. This can be a company showroom in your area, where Adidas has retail outlets.
And in some cases, you might have to go to the Adidas warehouse in your town. Or, sometimes, they will send you the product to test by mail.
And in yet other cases, Adidas can ask you to buy a product online for testing and pay you back the cash.
In any case, the product comes to you free of cost.
Testing a Product for Adidas
Adidas will inform you in advance about the product they want you to test. They'll also send you details of the information they want from you, as their product tester.
This is usually done online. You'll have to visit a special link that Adidas provides and fill out all the necessary details.
Here, it's worth remembering that Adidas expects an honest review. Meaning you should actually test the product as they suggest for a few days and give full details about your experiences.
You can't fib with the review because that will disqualify you for further product testing with Adidas.
Photos of Product Testing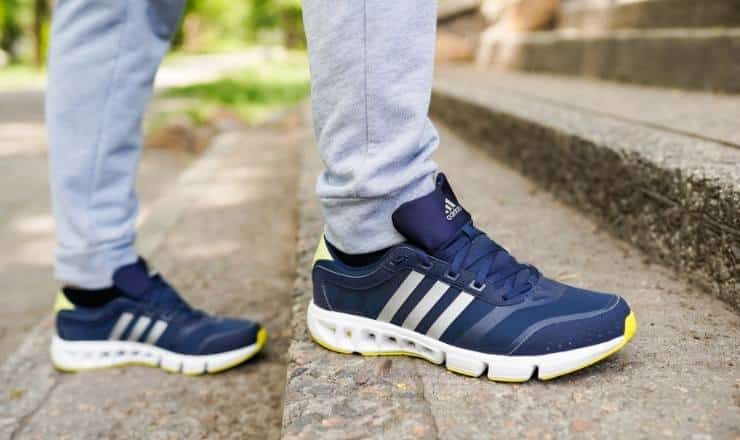 Often, Adidas also wants you to send photos of you wearing a product or testing it. If you don't like to show your face on these pictures for privacy reasons, it's fine.
You can only send photos of your hands, legs, or head using the Adidas product alongside the review.
Adidas Product Testing Confidentiality
Adidas expects you to maintain the confidentiality of your findings and the products you test for the company. Meaning you can't provide details to anyone except Adidas and definitely not to competitors of the company.
Violating the confidentiality clause could land you in deep and serious legal trouble. Hence, ensure that all your Adidas reviews are private and store them securely to prevent misuse by anyone else.
In Conclusion
Becoming an Adidas product tester isn't easy by any yardstick. The company is very strict about its quality and products. Hence, they look only for people that can provide near accurate and honest reviews.
Join Adidas product testing only if you have enough knowledge of their products and are a frequent user.