Valentine's Day is just around the corner and you are still undecided what you are going to gift your partner. I know if you go out in a store you will find a great deal of fancy stuffs that you can't afford.
However in this article we give you very cheap gift ideas for V-day that are not only going to save you a lot of money but also impress your partner.
So celebrate this year's Valentine's Day with our 10 cheap but still perfect gift ideas mentioned below.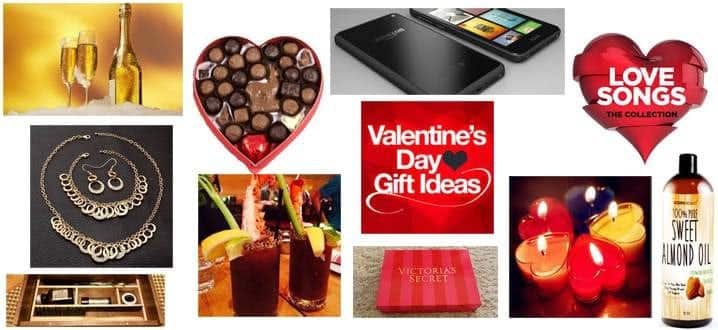 1. A Box full of Chocolate and Bouquet of Red Roses

You are still in college and want to gift something special to her on this year valentine's day, so how about a box full of Chocolate and Bouquet of red roses.
Even if you don't earn you can easily afford a 500 gm Chocolate box and a bouquet of red roses. It really does not matter how expensive the gift is, if you know how to present it.
You can order chocolates on Amazon here and save money.
2. Scented Candles for Dinner
If you have decided to take her out for the dinner in a fancy restaurant on this Valentine's Day then why not make it special.
Since you are already paying for the fancy dinner then why not to light up some scented candles while you both are having dinner. While the candles burn they infuse the air with an aroma that makes your evening even more romantic.
You can really make your evening dinner very special with scented candles. These candles are not that expensive & you can buy here.
3. A Bottle of Sweet Almond Massage Oil
Now it's getting a bit dirty. Well there is nothing wrong about giving a massage to your partner especially on a V Day.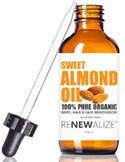 V-Day is an opportunity when you get close to her.
Women can buy a bottle of Sweet Almond Massage oil and gift it to their other half. Your partner will obviously know what to do with the gift.
He will give you a message in the bath tub. Make this moment special by gifting Sweet Almond Message oil. You can also gift other types of oil like sunflower oil, cocoa butter oil etc.
4. A Champagne or a Wine Bottle for the Special Night

I know champagne or a wine bottle could cost you an arm and a leg. But you can get them very cheap if you know how to shop online.
Your V-Day can't be complete without opening a bottle of crystal champagne or a Merlot. Come on if you can't buy them then at least you can buy her a Red Bull bear can.
But again a cheap champagne bottle wouldn't cost you more than $100. So you can afford for a day in a year.
5. A Charm Necklace and Bracelet
This is again very usual gift for your partner this V day just like chocolate and red roses. However they are still very important because women love them.

You can gift a charm necklace plated with gold or silver to your loved one. You can also give a charm bracelet which comes in various forms and shapes. A Pandora style charm bracelet would be best for her.
Moreover these trinkets are not very expensive because they are readily available.
6. Victoria's Secret Lingerie For Her and Calvin Klein for Him
As I said V-day is all about getting personal. If body massage is not enough then you can gift her Victoria's secret lingerie.

You can gift her set of red bra and panties.
She will love it. On the other side you can gift him a pair of Calvin Klein boxers. These gifts are very cheap to buy because you will find them for discounted price on any online clothing store.
So gift lingerie and make this day a special one.
7. Burn a CD of all Love Songs or Gift an Erotic Book
If you are not into roses, chocolates, wine etc then how about burning a CD of all your favorite love songs and gifting her.

The best part is you don't have to spend anything on burning CDs. If you love music and have collection of all love songs then you can create a playlist and burn them on a CD.
You can also give an erotic book or a novel to her or him if you guys are into literature. Both of them would not cost you much.
8. Beard Grooming Kit for Him
Well you might find out that most of the gifts ideas in this article are for a man giving to her lady.

But what it could be?
May be a beard grooming kit for him, so that both of you can smooch each other for a longer time without any interference. You will be surprised to know that the kit would not cost you more than $30.
9. Fitness Band, Headphones, Amazon Kindle or a Smartphone
Today's generation may not be into roses and chocolates. If you feel all of the gifts mentioned above are passé then you can go for gadgets.

In fact I would be giving an iPhone to my wife this valentines'.
You can choose from so many gadgets like fitness band, headphones, iPad Accessories, Amazon kindle, Smartphone etc.
I don't think this is going to cost you much because you are going to buy a smartphone anyway, so why not this day. You can find great discounts on Amazon from this link.
10. Create Her Favorite Drink then Cook Red Lobster for the Dinner at Home
Finally taking her out for a dinner in a fancy restaurant may not be a good idea.
Or you believe gifting stuffs is passé and they are not going to give any special meaning to your relationship.
So why not do something different this time.
You can start the evening with creating her favourite drink and then move on to the dinner where you cook red lobster in red wine.
You can do all of this at your home.
So these were few cheap but perfect gift ideas for this Valentine's Day.