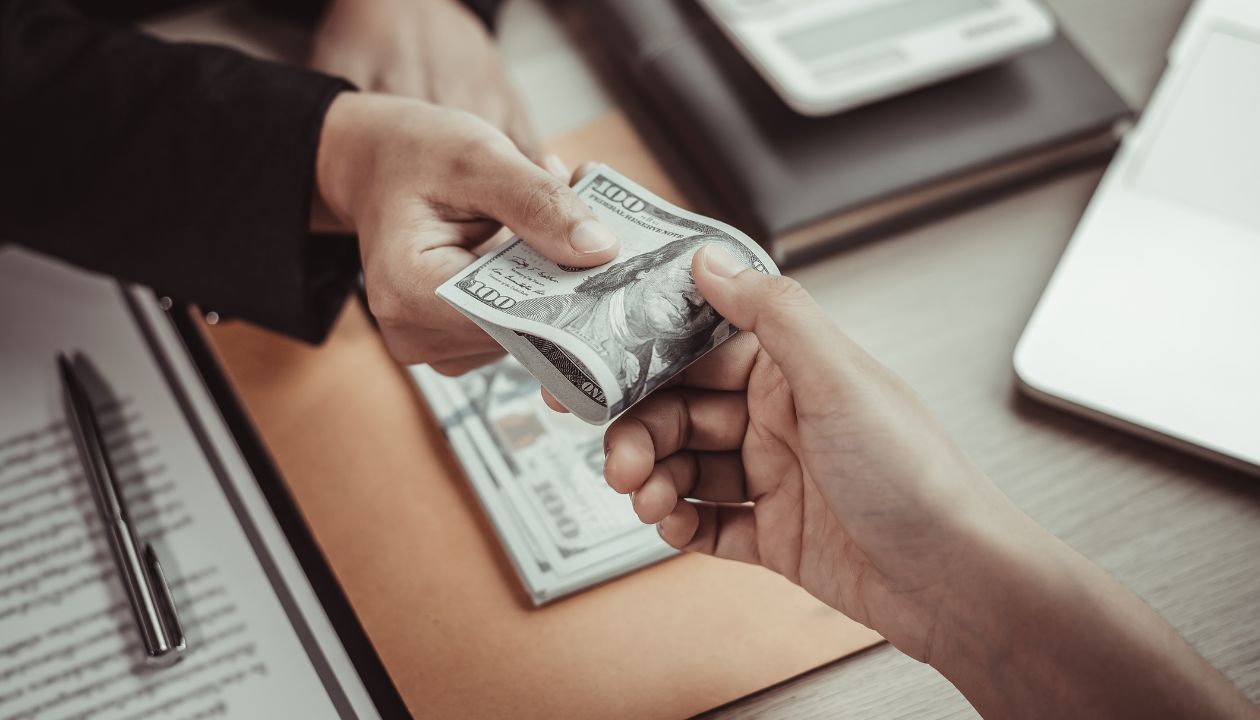 Getting money from anyone can be really difficult, as most of us would already know. Firstly, we have to swallow our egos and ask for money from a relative or friend. And secondly, there're no guarantees that they would give us the money.
Very often, we also need money to launch a project or for some major thing that we wish to do, such as expensive medical treatment. In such cases, the money we have might not be enough, and it's not possible to use a credit card to cover all expenses. 
In such cases, there are 21 sites that answer your question, "from where I can get strangers to give me money"? Though this money isn't always free, it would help you meet the expenses or other needs. Let's see how to get money from strangers online.
How to get Donations from Sites?
Before I proceed to tell you about 21 websites where you can get strangers to give you money, let's understand how they actually work.
These websites are known as crowdfunding platforms. These are the websites where you can ask people for money online. That means you create a project or cause for your needs for the money on a crowdfunding platform.
Ask for money online, and people will give money to this project if they wish to support you and your efforts.
At the same time, it's worth remembering that not every crowdfunding project or cause works. Sometimes, you might not be able to raise even a few Cents.
However, most crowdfunding campaigns are successful if your project or cause is unique and genuine.
Therefore, here are the 21 sites where you can get strangers to give you money.
21 Websites Where Strangers Can Give Me Money
These are the top 21 websites where strangers can give you money. The majority of these are crowdfunding platforms that raise funds for various causes, from launching own business to meeting personal needs.
Remember, proper documentation and your credentials are necessary to get money from strangers through these platforms. And you've to be very responsible with the money too.
1. Fundable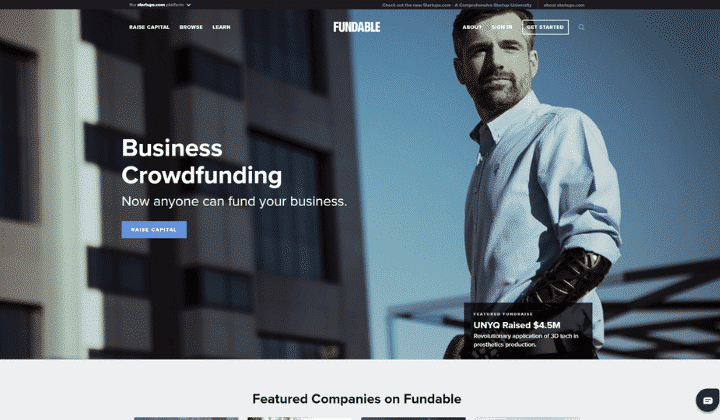 With more than $600 million collected over thousands of projects, Fundable is a reliable crowdfunding platform where you can try to ask for money from strangers.
Fundable is ideal for persons who wish to start their own business and have a proper project plan and business plan. Signing up for a crowdfunding campaign on Fundable is simple and fast.
2. Ulule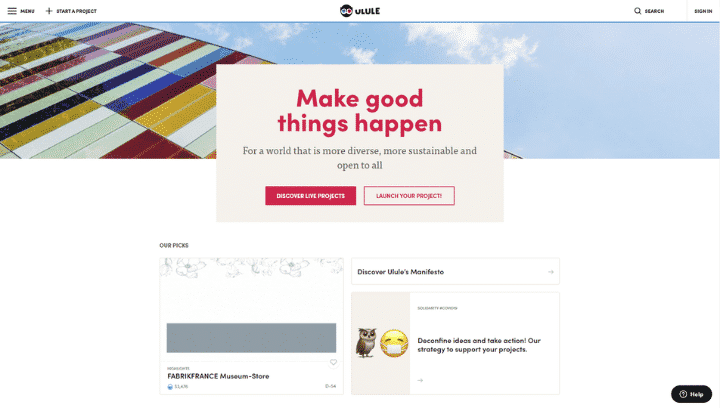 If you're into creative arts such as singing, creating videos, paintings and sculptures or even movies or writing books, you can launch a crowdfunding campaign on Ulule.com.
This crowdfunding platform is good for creative people who need money from strangers to fund their projects.
3. Patreon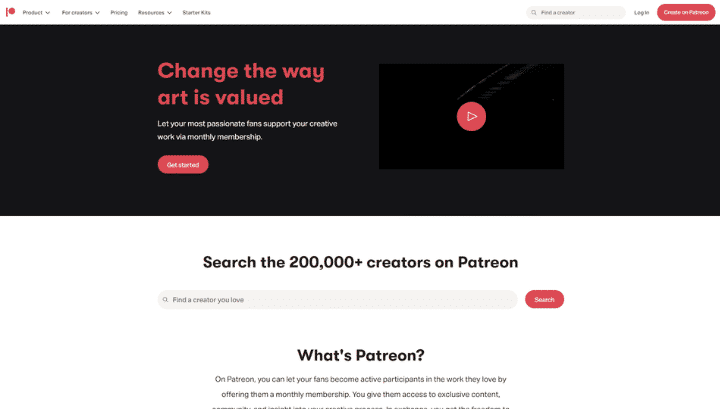 You can use Patreon to collect money for your startup business venture or to fund a hobby that would benefit people. Patreon, despite being a crowdfunding platform, works a bit differently.
They pay you money in instalments when they receive funds from strangers. This means you don't have to wait for the entire amount to be collected to await payout.
4. Crowdrise
CrowdRise is all about crowdfunding for charities. You can launch a crowdfunding campaign for various causes such as music concerts, dinners, picnics and outings or even toys for the underprivileged members of the society.
There are no limits on how much money you can seek for a project. Generally, you can get up to $5,000 by means of crowdfunding if your project for a worthy cause merits that amount.
5. GoFundMe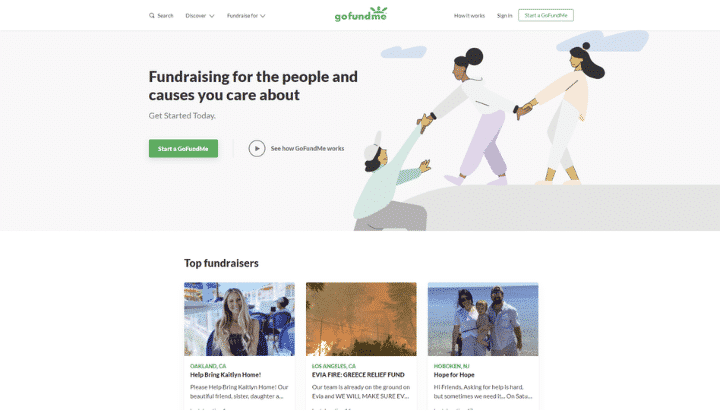 What distinguishes GoFundMe is the fact that they charge absolutely no commissions or service charges for handling your crowdfunding campaign. And GoFundMe manages a lot of crowdfunding campaigns for getting seed money for startup ventures for worthy causes, individual needs and many other categories.
However, you need to have all supporting documentation in place before launching a crowdfunding campaign on GoFundMe.
6. Fundly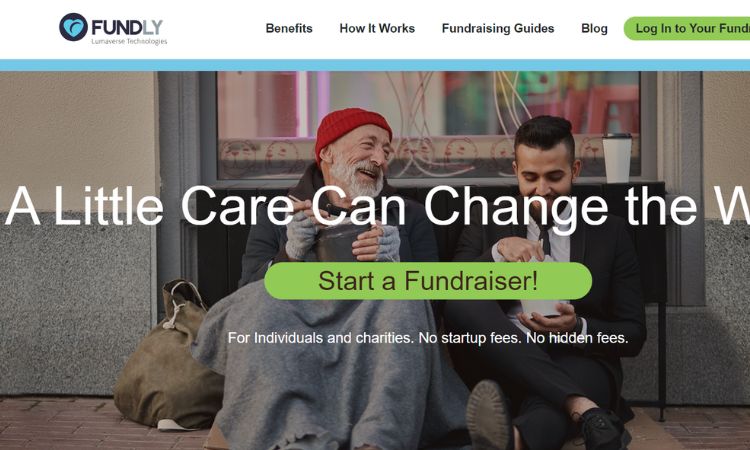 Fundly is mainly for individuals that are in desperate need of money and for charities supporting worthy causes. The maximum amount of money you can get from a crowdfunding campaign on Fundly is $2,000. However, there are no limits to the number of campaigns that you can launch on Fundly.
This means you can continue launching crowdfunding campaigns after one is over and you've gotten the money. They don't charge any fees or commissions from you.
7. Kickstarter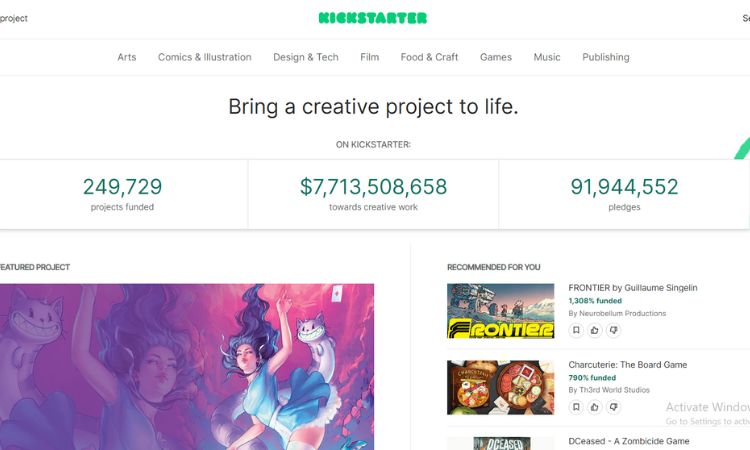 Kickstarter is one of the most respected crowdfunding platforms in the world. They accept crowdfunding campaigns for anything from raising funds to launch a business to medical treatment for some underprivileged person, collecting money for a charity and lots more.
In fact, Kickstarter has collected funds for several startups that are now large businesses in their own right. However, you need to be the owner of the project to launch a campaign on this platform.
8. Indiegogo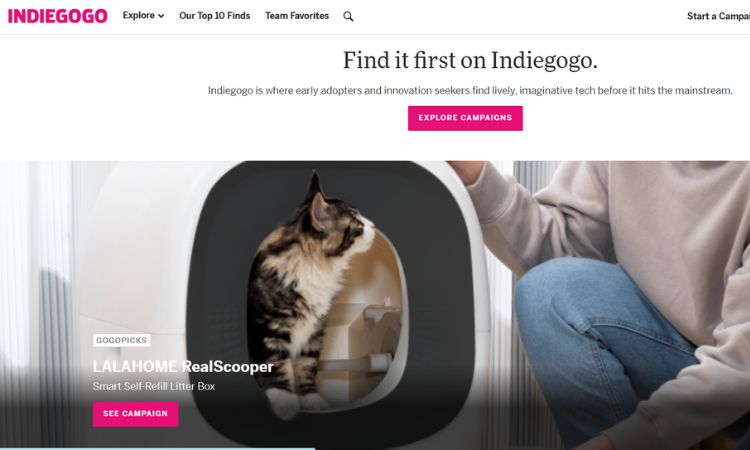 Another very respectable and world-famous crowdfunding platform, Indiegogo, is popular among movie makers, startup entrepreneurs and those wanting to collect money for charitable causes.
You can launch almost any kind of crowdfunding campaign on Indiegogo as long as it's legit and for a worthy cause, such as launching your own business or charity or even making a movie or documentary. They've also supported crowdfunding campaigns to get money for higher education for individuals.
9. Fund My Travel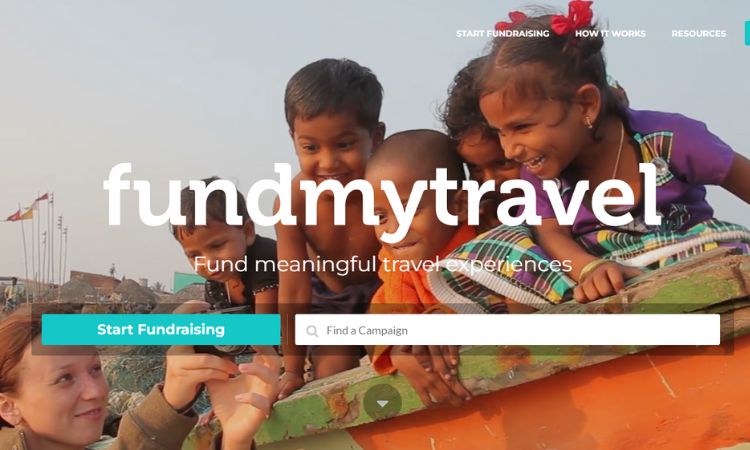 Fund My Travel, as the name itself suggests, is all about getting strangers to give you some money for travelling. If you need to travel somewhere on an emergency or even for a holiday, you could start a crowdfunding campaign on Fund My Travel and ask for money from strangers.
Generally, you can raise up to $2,000 from this crowdfunding platform. However, the amount you raise depends on your needs for travelling someplace.
10. Plumfund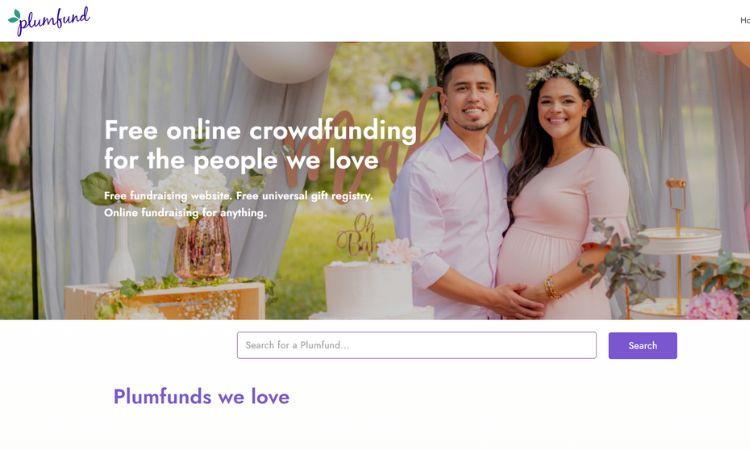 Plumfund is a crowdfunding platform for personal purposes. Hence, they don't charge any commissions and fees. You can request money through a crowdfunding campaign for anything, such as a birthday bash or a graduation party, buying new clothes for kids or yourself or even celebrating a festival.
Obviously, they won't just allow you to launch a fundraiser. You need to have a good reason to request funds for such purposes.
11. Fundrazr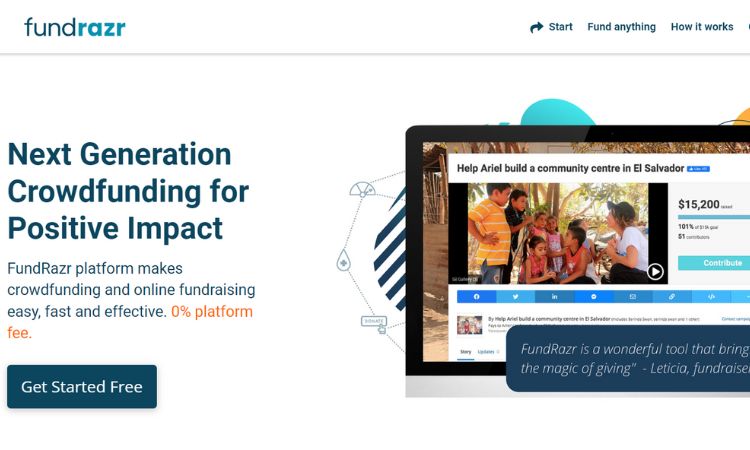 Fundrazr has conducted over 200,000 crowdfunding campaigns and collected more than 250 million from strangers for various purposes. They provide crowdfunding campaigns for new startups and businesses for personal needs or charity.
Read their terms and conditions before you decide to launch a crowdfunding campaign on Fundrazr since you can get more money from strangers in this way.
12. Random Acts of Amazon
Random Acts of Amazon isn't someplace where you can get money directly. Instead, it's a website from where you can get something from Amazon. All you need to do is upload the wish list of items that you wish to buy from Amazon but can't afford at the moment.
A donor will buy some of the stuff for you. At the same time, you need to prove that you genuinely need the stuff. Generally, this website caters to needs only, meaning you can't ask for a new iPhone through this platform.
13. Begging Money
Begging Money is exactly what it means. This website has been around for nearly three decades. And they're helping people who have no money and very few resources to earn it.
Begging Money allows you to describe your situation and let people decide whether or not they wish to help you. Those who want to help can donate through the website, which in turn pays you via PayPal.
14. JustGiving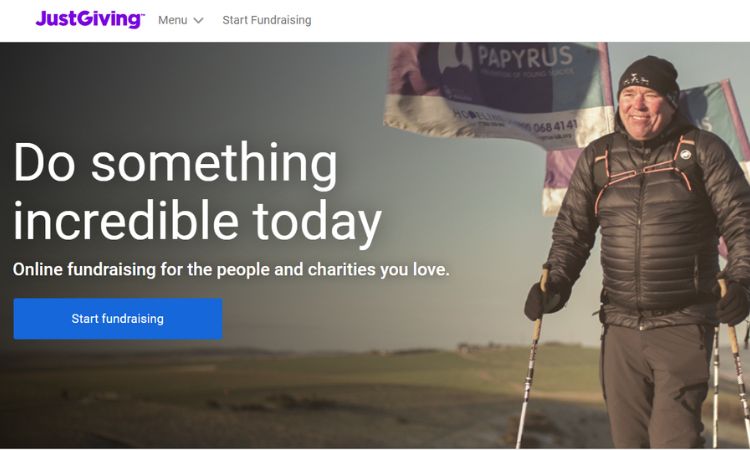 JustGiving is actually a crowdfunding platform for religious groups. If you're a member of any group, you can request other members to donate money for your personal causes.
They also accept crowdfunding requests for charities and other needs. The amounts, however, are small- about $500, that you can expect from a crowdfunding campaign.
15. GoGetFunding
GoGetFunding is yet another website from where you can get strangers to give you money for personal needs. However, your needs have to be genuine, and you'll have to prove these while launching a crowdfunding campaign.
You can get money for basic necessities such as food, clothing, education and other worthy causes. It's also possible to collect money for charitable organizations through this platform.
16. FreeBeg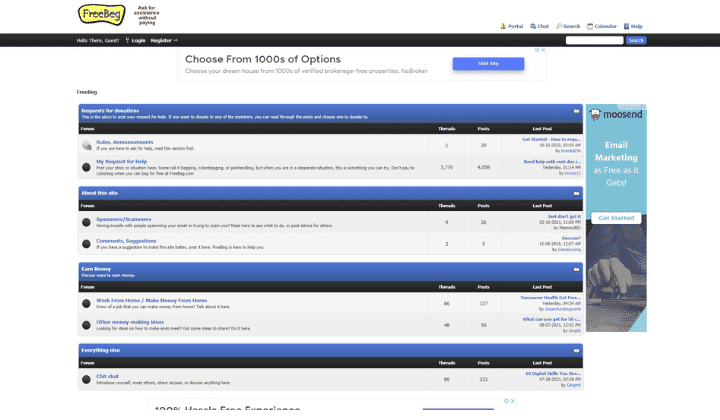 FreeBeg is not a crowdfunding platform. Instead, it's an open online forum where you can post your financial issues and request help from people.
The people will decide whether or not you merit some money to meet your needs. If they find your cause is good enough, they can donate directly through your PayPal account.
17. Facebook Community Help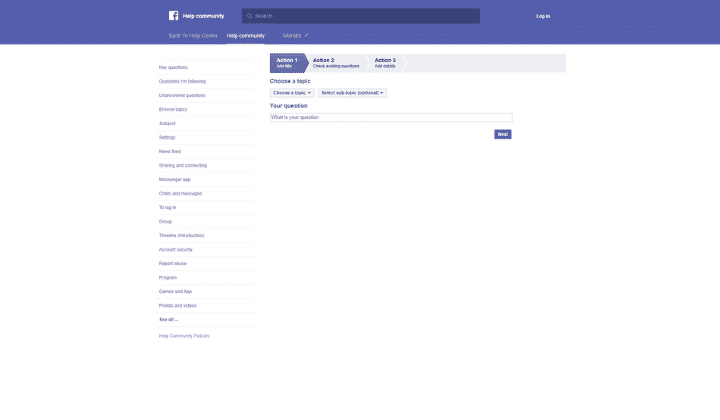 Facebook Community Help is one more forum where you can get strangers to give you money. However, Facebook, as part of its policies, doesn't really allow you to raise funds directly.
Instead, you can go to their Community Help section and make the situation for which you need money known to people. You can expect some of your friends on Facebook to help you with money.
18. Fundopolis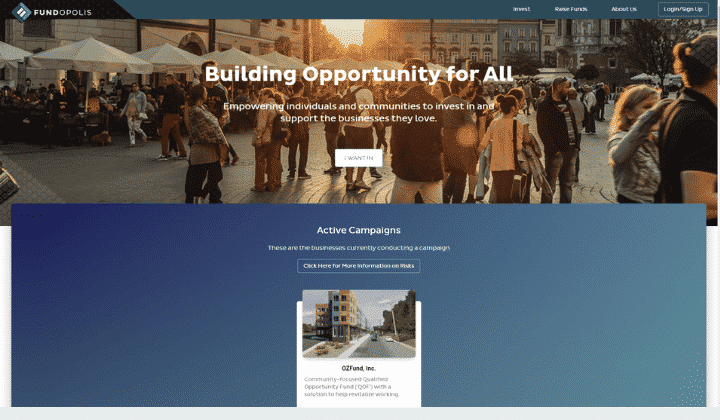 Fundopolis generally helps entrepreneurs to get some funds to launch a new venture. The maximum you can expect from Fundopolis is $10,000 per fundraiser, though they've done campaigns where a lot more money was raised.
This is an excellent crowdfunding platform to get seed money to launch your startup venture.
19. StartEngine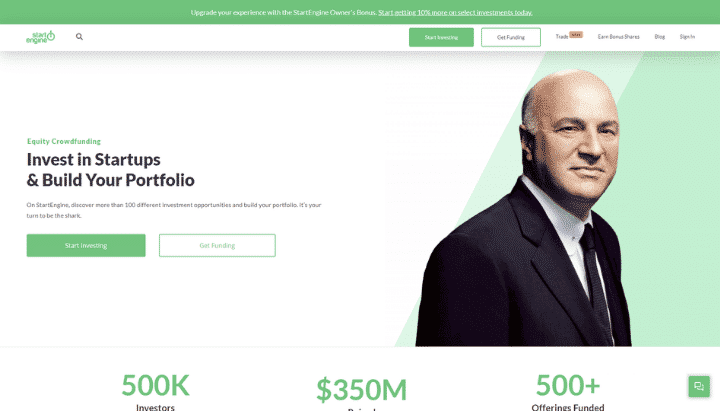 Also, for budding entrepreneurs is StartEngine. However, they work a bit differently from other crowdfunding platforms. Basically, StartEngine has a list of venture capitalists and angel investors that might be interested in funding your business ideas and helping you launch a startup.
They also collect money for your fundraiser through the crowdfunding platform to help get your startup off the ground.
20. Equity Net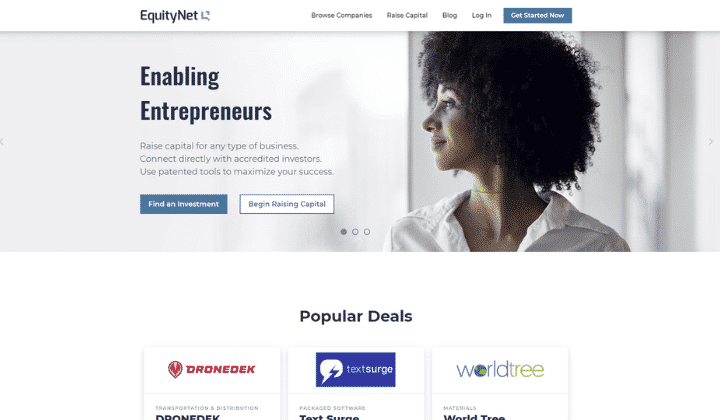 You can raise a lot of funds through crowdfunding on Equity Net. However, there's a difference as compared with other crowdfunding platforms. On Equity Net, you will have to provide some equity in your startup to those who provide the funds.
Of course, this would depend on the amount of money they give towards your crowdfunding campaign.
21. WeFunder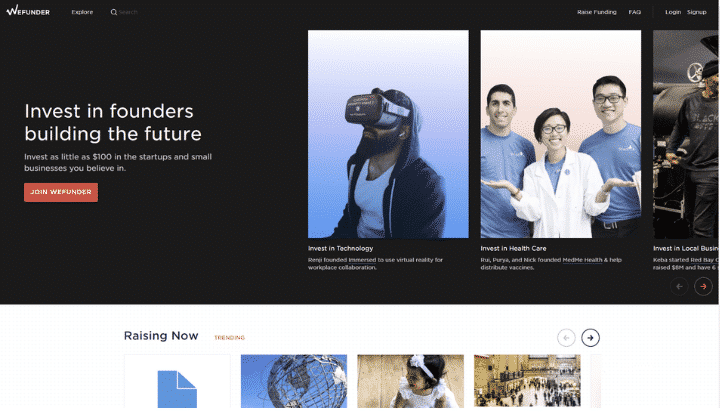 WeFunder helps you collect money for launching a business, charity or even personal needs. However, for charities and personal needs, you need to have really strong reasons to ask for a crowdfunding campaign on this platform.
They do help persons requiring prolonged medication or medical treatment for serious ailments and are known charities to raise funds. You can also get money from WeFunder through the public for launching a startup venture.
Rules to Remember
All these 21 websites where you can get strangers to give you money would definitely sound tempting enough for you to request funds. But there are strict rules that govern each of these 21 platforms. That's because such platforms are reputed and wish to keep scammers or freeloaders at bay.
Firstly, you will require a strong business plan or project plan to justify what you would be doing with the money you get from strangers. You will also have to give a breakup of the money you expect- meaning- a Cent by Cent account of how you intend to spend it and the reasons.
Some crowdfunding platforms also ask for details such as your Internal Revenue Service (IRS) number and other credentials to verify that you're not lying about the urgent need for funds. And you can be assured that they won't leak your information to unauthorized persons since these crowdfunding platforms are responsible.
Lying about the reasons for seeking crowdfunding or misusing these funds can land you in serious legal trouble. Therefore, be careful while asking for money from strangers because they expect you to handle it carefully while using it only for the purpose you mention.
In some cases, you will have to part with free products or services to donors if you're seeking crowdfunds to launch a new business. In some instances, such donors also receive a small equity in your business.
In Conclusion
The next time you wish to raise funds for a worthy cause or to launch or expand your business, you can approach any of these top 21 crowdfunding platforms where strangers will give you the money. These platforms have several people giving away money to help others.
These are legit platforms. Usually, a crowdfunding campaign lasts from one week to 12 weeks, depending on the amount that you wish to collect. However, you can always launch more campaigns if the need arises at a later date.