Postcards are one of the oldest forms of sending letters in the world. In fact, some historians claim that sending postcards is even older than we believe. Regardless of which story we believe, postcards remain the cheapest and simplest of the ways to send a message to anyone in the US and even in the world.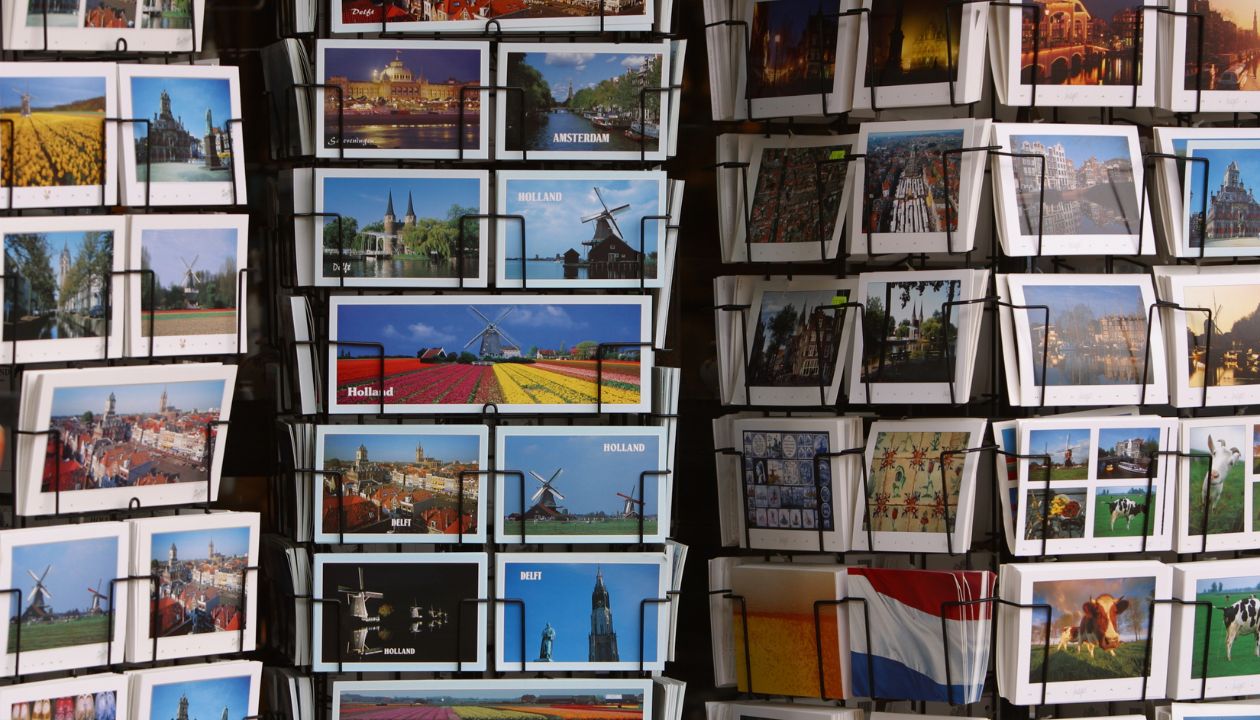 Reasons People Use Postcards
There're several reasons people send postcards. One of them is to send a short message or greeting from someplace they're visiting. Usually, people would send postcards with tourist attractions and landmarks of a place they go for work or leisure and send a postcard to their relatives and friends. 
In other cases, people send a short message using a postcard because it is more personalized compared to our modern-day emails. Since we have to write on a postcard, it is considered a more personal message than an email.
Furthermore, in some countries, people use postcards because of the economy. In most countries. In the US, too, we can mail a postcard for only $0.40, while a standard letter costs $.0.58 as postage.
Add to that the cost of an envelope and paper. This makes a letter cost at least $.0.87 to send. In stark contrast, you don't need to buy paper or an envelope to send a postcard: you can simply write a short message on the postcard itself. 
Just in case you're unaware, the United States Postal Service (USPS) sells postcards that have prepaid postage and a larger area to write your messages.
In certain countries, a postcard also has a legal status. In India, for example, any person can file a case at any High Court or even the Supreme Court of India by simply sending a postcard that costs about $0.40 and is sold by India Post. It's also possible to file a complaint with the police by sending a postcard in India. 
Furthermore, postcards are widely used as marketing material. One side of the postcard carries images of the product or service, while the reverse is printed with your address and a message from the sender in the USA and elsewhere.
And more: postcards from across the world carrying photos of places as well as simple ones issued by the postal departments of various countries, are superb collectables.
The most expensive postcard in the world is from 1918, sent by legendary painter Pablo Picasso. The postcard was auctioned in 2015 for $188,000 in London and featured a painting of an aerial view of Pau, a city in France, which Picasso himself signed. 
People also send postcards to greet others on occasions such as birthdays and anniversaries or simply to invite them to anything from a large public rally to a private lunch or dinner. 
Political parties mail postcards with photos of their candidates before elections as part of publicity campaigns. During World War II, journalists from both sides, the Allies and Axis, used postcards to send the news to their publications from the battlefield and war zones. 
Therefore, sending a postcard is quite an ancient tradition that has several uses that go on even today.
9 Stores to Buy Postcards Near Me
Maybe the above description will attract you to send a postcard to someone. Nowadays, we send postcards to greet people or simply show them the attractions of a place we visit or even to express our affection to a beloved.
Therefore, if you're planning on buying some postcards and sending them for any reason, you might wonder where to buy postcards near me. Don't worry, and continue reading. In this article, I will tell you about nine stores where you can find postcards near you.
1. At Home
Yes, you don't need to really buy postcards. Instead, you can simply make them at your home. The only thing that you would require is proper paper or cardboard for their printing and a superb printer. Nowadays, there're lots of paid and free software such as Canva, where anyone can design an amazing postcard within a few minutes.
Of course, you will need a computer connected to the Internet and, as I said earlier, the right kind of paper or board and a superb printer too. If you don't have a printer, it's always easy to get it printed from some nearby store for a small fee.
2. Shell
With 11,563 stores in mid-2022, Shell is the best place to find a postcard near you. That's because you will find Shell convenience stores at most locations of Shell fuel stations. They operate in 49 states across the USA and are open 24 hours.
The petroleum company, Shell, is expanding its network of convenience stores available at its fuel stations. Hence, you could be lucky to find one at your nearest Shell store at their petrol station.
3. Newsstands and Bookstores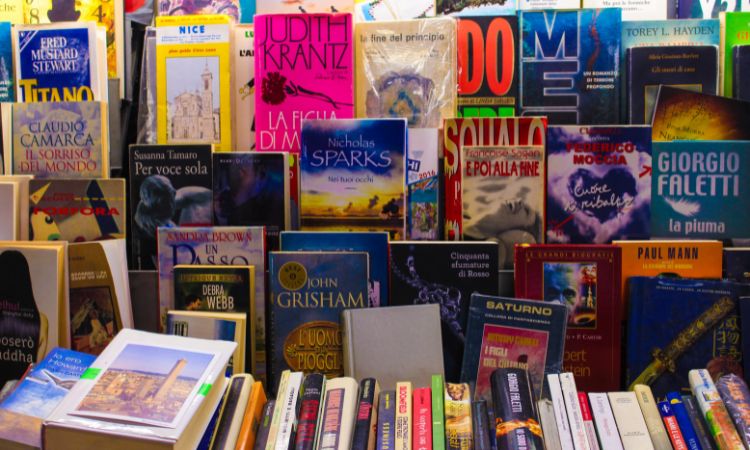 If you're living in an area or travelling to an area with a major tourist attraction, it's very easy to find postcards. You can easily buy postcards with photos of tourist attractions at any newsstand or bookstore nearby. That's because tourism companies in the area want to promote the city to travellers.
In some cases, you might even get these postcards free because they also have an advertisement of a company. All you have to do is write your message and fix a stamp for the postage.
4. USPS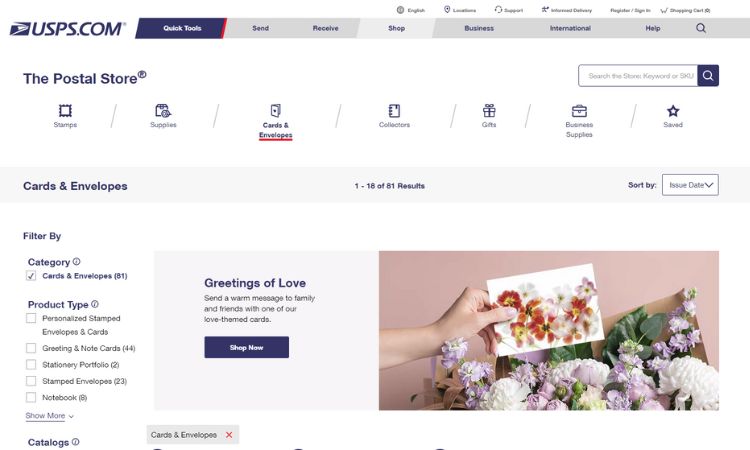 As the official mail company of the US government, it is obvious that the United States Postal Service or USPS will sell postcards. In fact, you can buy picture postcards for special occasions and national holidays or even simple ones that feature more writing space.
Some of these postcards come with prepaid postage of $0.40 at no extra cost. You can visit any USPS post office in the USA and buy these postcards. In fact, these postcards are worth their value in money and much more.
5. Paddington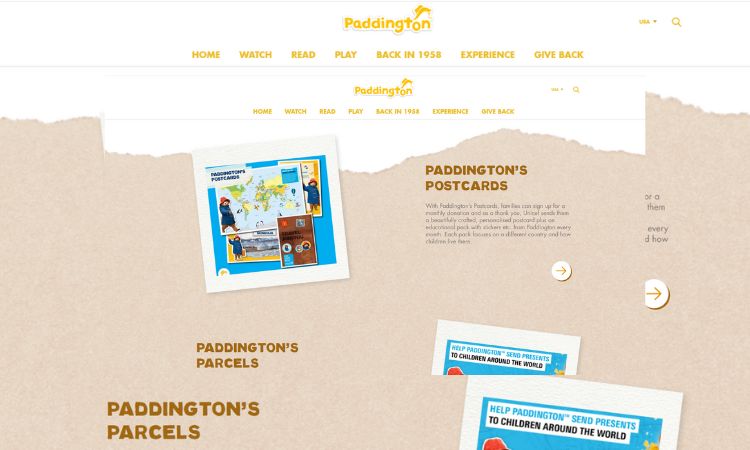 If you wish to buy postcards and also support a good cause, sign-up and buy postcards from Paddington. As a matter of fact, Paddington is the name of a mascot bear that features on these amazing postcards. Since 2019, Paddington and UNICEF have an agreement. Whenever you buy from this website, a part of the money you pay goes towards charity for the welfare of underprivileged children around the world.
This is a superb way to support a global charity. Additionally, you can also buy greeting cards, gifts and other such Paddington-branded items from their website.
6. Hallmark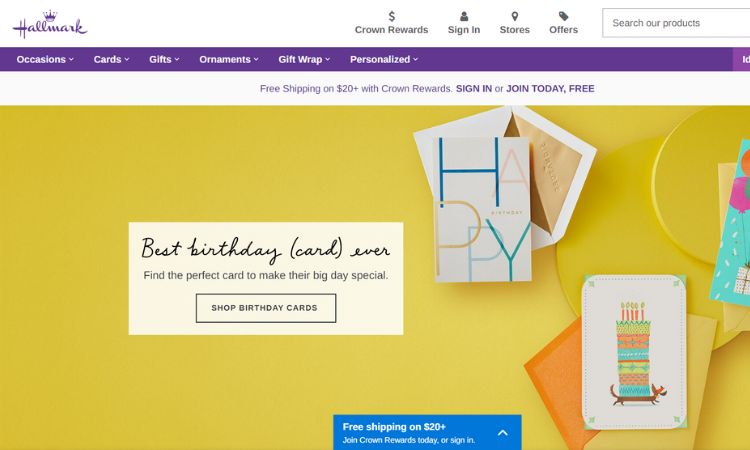 Hallmark has been in the business of postcards and greeting cards, gifts and collectables since 1910. Today, it is a global chain of stores selling postcards both offline and online. They have over 2,000 shops in the USA, with most cities in every American state having at least one Hallmark brand store.
Additionally, you can find Hallmark postcards online and offline from various other retailers too. You can check if there's a Hallmark brand store nearby and buy superb postcards. 
7. Amazon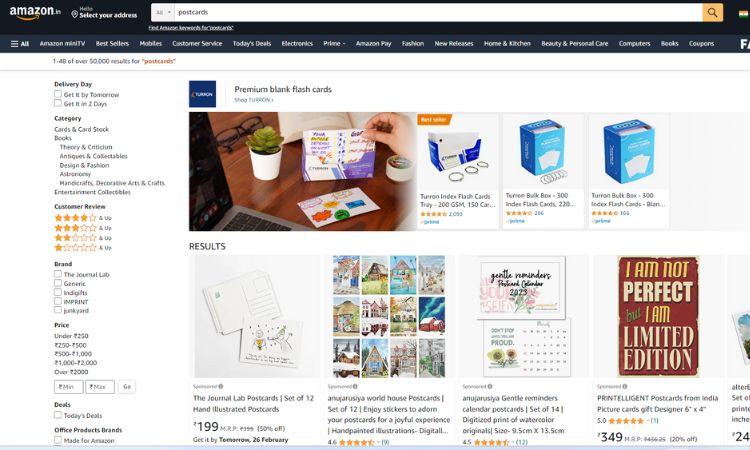 How can we miss Amazon, the single-largest online store in the world? I can say with full confidence that Amazon has the largest selection of postcards available in the USA. You can simply check their collections of hundreds of themes and buy postcards easily.
These postcards will be delivered to your home or office or any other location of your choice. In fact, Amazon has postcards that are suitable for any budget. However, such postcards are usually sold in sets of three, five, six and so on.
8. CVS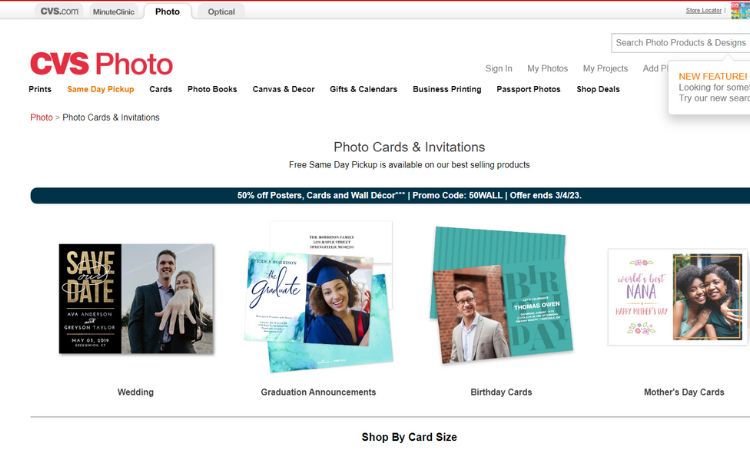 CVS Pharmacy has nearly 10,000 stores across the USA and also sells online. This is yet another wonderful location to buy postcards near you. They have themed as well as simple postcards that are really amazing and worth their value.
The cost differs according to their design and size. Since CVS operates in all states of the US, you can easily buy postcards near you at any of their stores in your area.
9. Supermarkets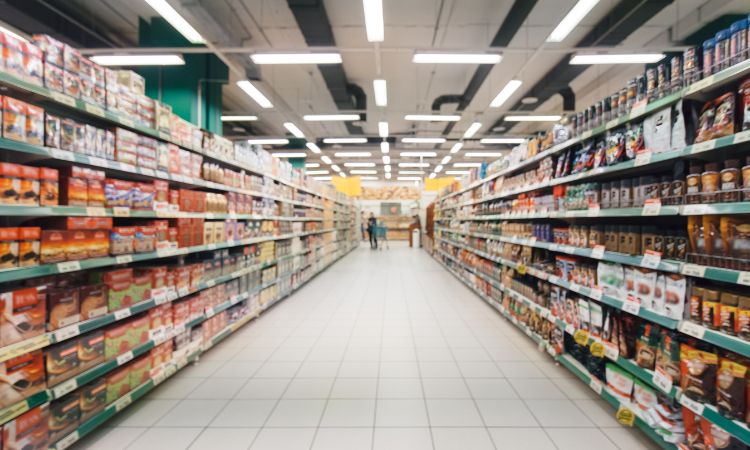 In the US, supermarket chains, including Walmart, Walgreen, Target and Kohl, among others, also sell postcards from their stores. Additionally, you can also find postcards at Safeway and other such supermarket chains that operate in several states.
Surely, you can easily find a store from any of these brands in your area. And in most cases, you can also order postcards online from these stores. However, I suggest you visit their stores since the variety of postcards on offer will be much more than you could find online.
Other Places to Buy Postcards
In addition to these nine places, you can also buy nearby. These include the nearest stationery stores and bookstores, including Barnes & Noble. In some cases, schools also sell postcards made by their students to raise funds for a charity or any other cause.
Furthermore, it's also possible to get postcards for free from some of the topmost hotels nearby. A lot of hotels give away free postcards to their guests. These postcards feature photos of the property and its amenities. They give away free postcards as part of their marketing.
Also, a lot of charities make and sell postcards in their efforts to raise funds. The money you pay goes for a worthy cause and can also provide work to some needy persons. And finally, a local religious place also gives free postcards or sells them with spiritual messages.
In Conclusion
Getting postcards for free or buying them near you is very easy. Use this list to get free postcards or the ones of your choice. They cost very little but can add cheer to anyone's life. Collecting postcards is also a wonderful hobby that could someday make you rich.