Most of us have at least one proper phone number from any of the top mobile service providers in the US. Topmost companies include T-Mobile, AT&T, Sprint and Verizon, to name a few. These companies have nationwide networks and hence, are very popular.
However, to stay connected, we often buy data packs. And calls from our mobile phones also cost some money. If you use a mobile for lots of calls and especially those with longer durations, your telephone bills can go through the roof. 
Surely, you wish there was some way to make calls accessible and have a free phone number. Actually, that's not possible because all mobile companies have their own operational costs.
They need to hire and pay staff, maintain a fleet of vehicles, ensure that their remote units, such as towers, are installed for maximum coverage and maintain these too. Therefore, it is almost impossible for a mobile phone company to take all the costs away from a subscriber.
However, the Internet comes to our rescue. Instead of depending only on mobile phones, you can actually get a free phone number or make calls for free using these 11 best apps.
In fact, these companies are more than happy to give you a free phone number through their app.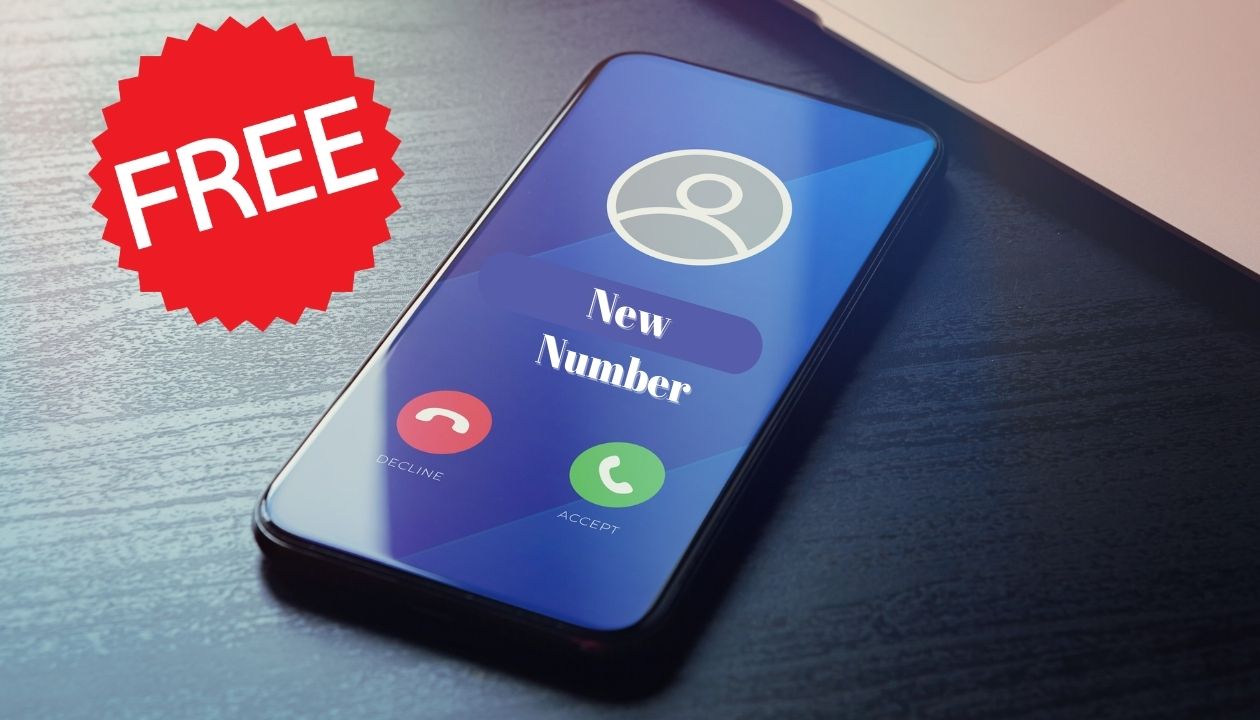 Reasons Companies Provide Free Number
Obviously, you would want to know who gives phone numbers for free and that too without credit card or debit card details. Actually, there're lots of companies. When they give you a free phone number without a credit card, these companies are looking at increasing the number of their app users.
They want more users because that attracts more businesses and companies to advertise on their app. The entire advertising business through apps gets these companies billions of dollars every month. And when you switch on these apps, you will see some ads, depending on your location and Internet browsing history.
So, let's look at which companies give you a free phone number without a credit card.
11 Best Free Phone Number Apps
Now I will present my list of the 11 best apps to get a phone number in the USA for free. That way, you can save some money. Remember, most of these apps require an active Internet connection to work.
Here's my list of these apps.
1. Skype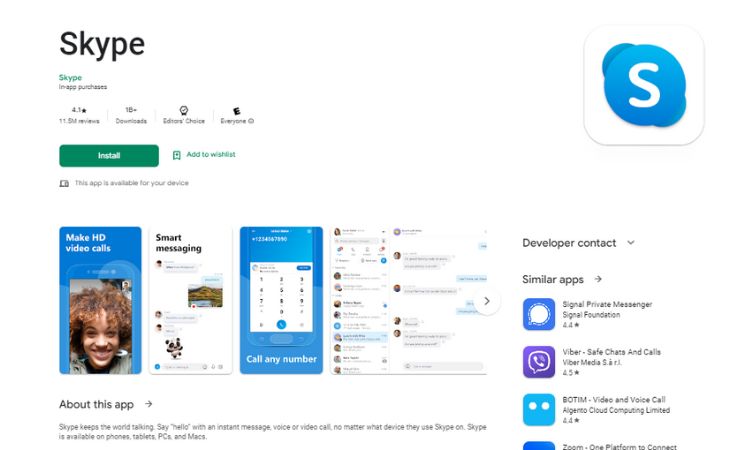 For decades, Skype has been giving all Americans the facility to call cheap and free. While Skype charges for calls from a Skype number to a regular telephone number, calls from one Skype number to another are absolutely free. In fact, it is the grandpa of all calling apps on the Internet.
2. Google Voice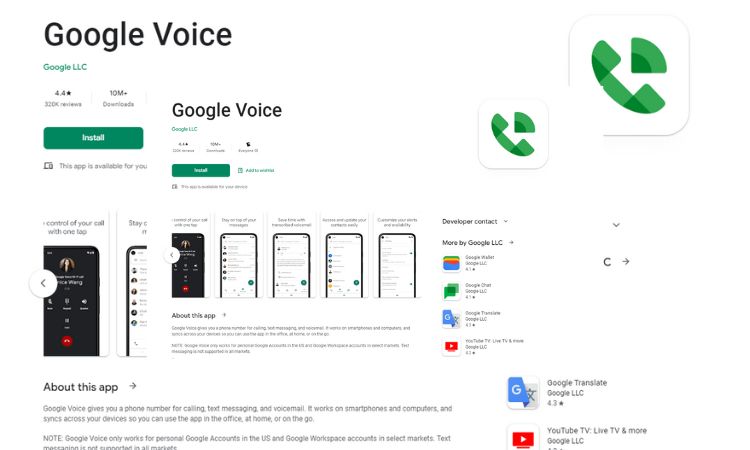 Google Voice is available for free in the USA, and you don't require a credit card or debit card to sign-up. All you need is a Google account, such as a valid Gmail address. It is easy to download the app and start making calls immediately. You can also make video calls over Google Voice.
3. Freedom Pop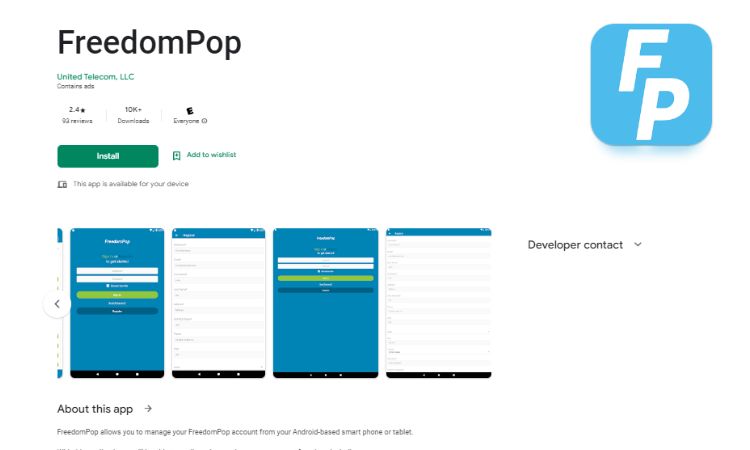 Another amazing app that helps you get a free phone number is Freedom Pop. This app doesn't give you a number as such. Instead, it gives you an identification number that is similar to an American phone number. It works on Wi-fi or any Internet connection across the world.
Also Read: 10 Legal Ways to Get Free Internet / WiFi Service at Home
4. Text Now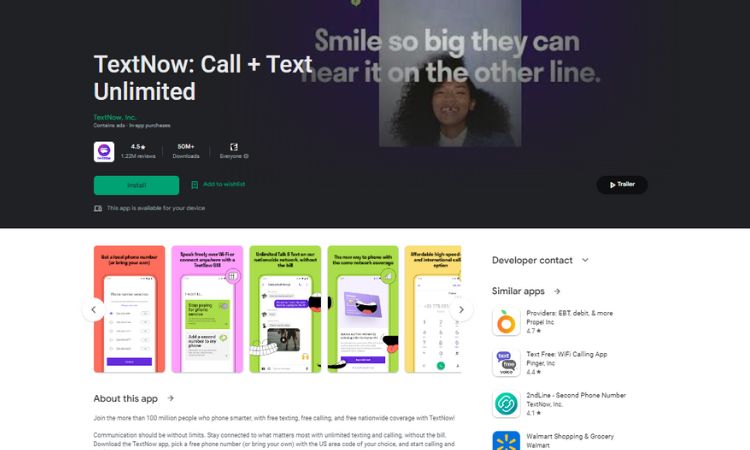 Text Now, as the name suggests, gives you an identity to send and receive messages for free. Instead of sending your message from the regular phone number, you can use the Text Now app. It displays your identity number. You can also make voice calls with contacts using Text Now and other compatible services.
5. Pinger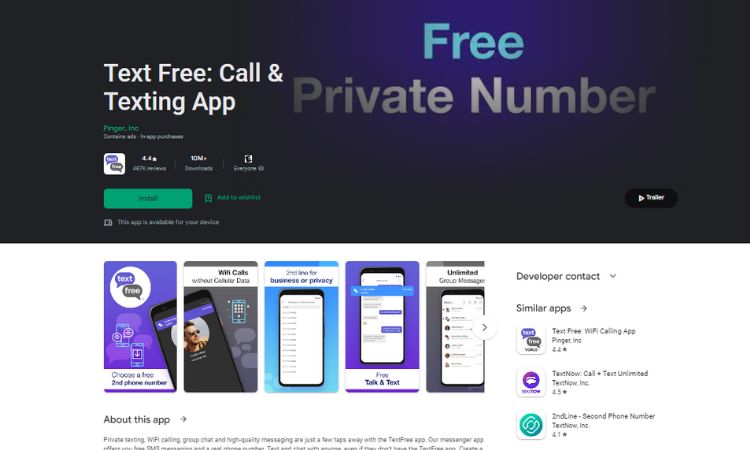 Try Pinger if you are more into sending messages and lesser into calling. While Pinger does offer a facility to make calls to others that use the app, you can send a text message to any phone number in USA and Canada with this app. However, Pinger has a daily limit of messages which can range between 10 and 50 per day.
6. Text Plus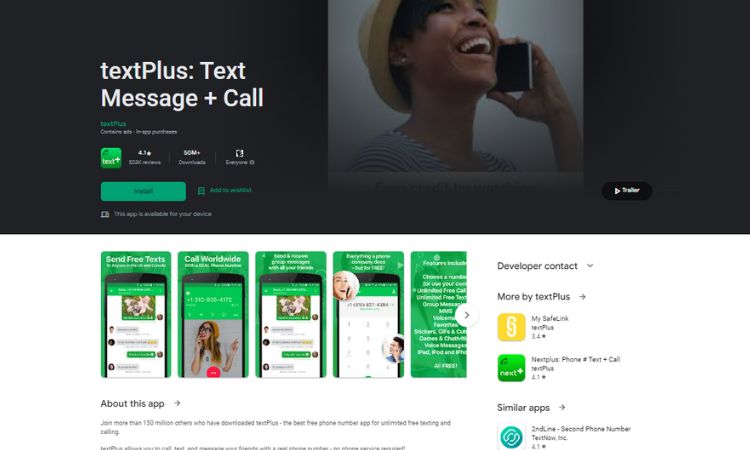 Text Plus works across the US and gives you a free user number, which seems like a free phone number. They don't ask you for your credit card, debit card and other details while signing up. Text Plus offers a premium service that offers free calling when you take their paid plans.
7. Flyp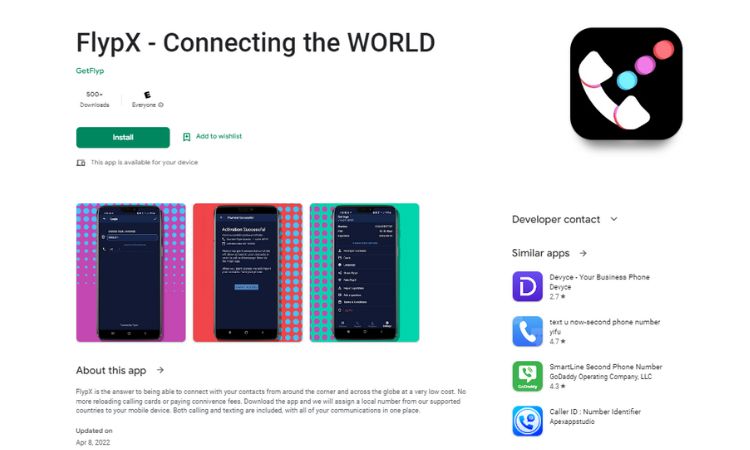 Flyp is available for one week for use as a free trial. Later, you have to pay $7.99 per month to keep your phone number and the service active. Flyp also works over the Internet and is an ideal option for those who don't wish to disclose their phone numbers. They can simply give their Flyp number for persons to contact.
8. Hushed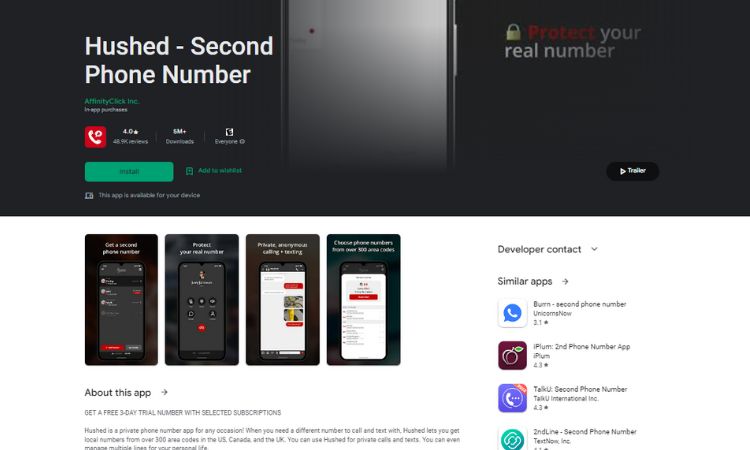 A second number or identification number that keeps your identity somewhat secret is available from Hushed. In fact, this is a very good app if you want some of your talks on the phone or messages to remain secret. However, it's worth knowing that when you connect to the Internet, nothing really remains a secret.
9. Line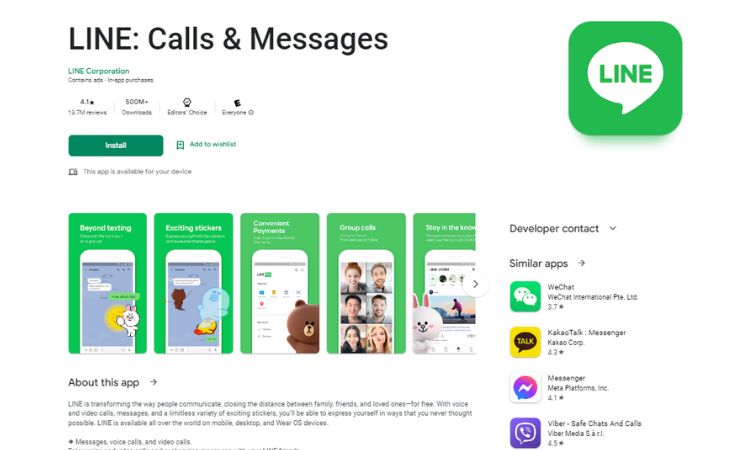 The line is an app owned by a group of South Korean and Japanese investors, including Yahoo Japan. This is a superb app that allows you to make free voice, audio and video calls. They don't give you a phone number, like all other such apps. Instead, you get a unique ID number.
10. Side-Line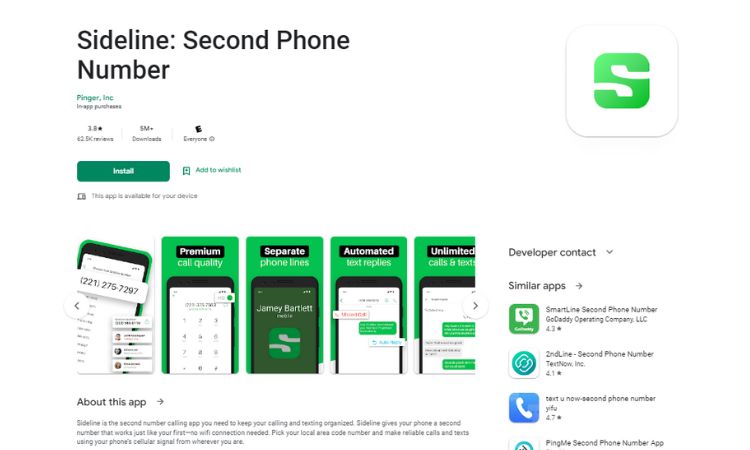 Easy to set up and use, Side Line is a good app for those who intend to make lots of calls over their Internet connections. Again, you won't really get a free mobile phone number or telephone number with Side Line. However, it could help you save some amount of money on your phone bills.
11. Text Me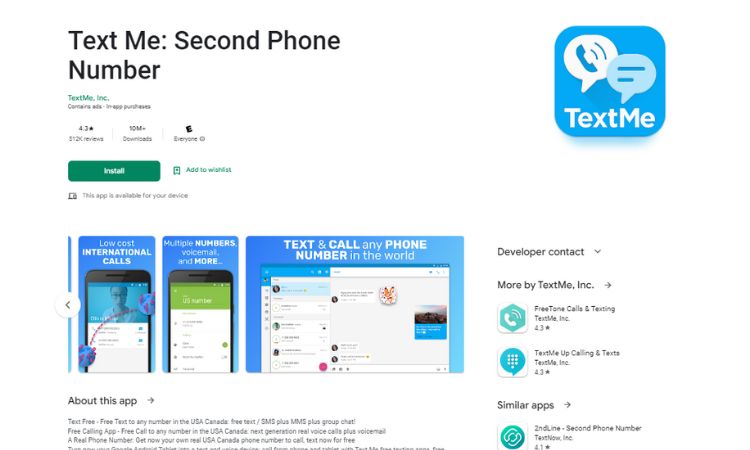 Text Me suits the needs of persons that need to send a high volume of text messages. However, this app isn't available free of cost for businesses to send spam messages. Nor can an individual send spam messages to anyone. It is not really possible to call using Text Me.
Also Read:
Are These Apps Worth It?
Now that you're aware of the 11 best apps to get a free phone number or unique ID number without complicated sign-up formalities or credit card and debit card let us see one major fact. That is, are these 11 apps for a free phone number really worth it?
Cost Reduction
In my opinion, the only purpose they serve is reducing some costs of your phone bill. All these apps work on the Internet, though they're not exactly what is commonly known as Voice Over Internet Protocol or VoIP. Therefore, these apps are useful only when you're connected to a Wi-Fi network at home or office and are actually allowed to use the app at the workplace.
At some workplaces, employees are not allowed to connect their mobile devices to the company's Wi-Fi network. Therefore, connecting to such a network, even when you have the password and user name, can get you fired from the job. Therefore, be very careful while using these apps at the workplace.
Not Real Phone Numbers
You also have to remember one basic fact. These apps cannot give you a free phone number. That's because all phone numbers in the USA are strictly regulated by the Federal Communications Commission or FCC, an organization that functions under the Federal government. Therefore, it is illegal for any company to give a phone number in the USA or elsewhere in the world unless they're a telecom company such as Sprint, AT&T, Verizon or T-Mobile, among others.
The FCC regulates which phone numbers can be used by which company and in which areas. Therefore, any app that claims to give you a free phone number is fake. These apps can only give you a unique ID that may, at times, seem like a phone number.
Countless Ads
Since some of these apps are free, you will have to tolerate the countless ads that they display both while using the app and even when the app is not in use. Such ads can place cookies and trackers on the hard disc of your smartphone. And as a cascade effect, you might find that the phone is running low on internal memory. Also, these can take away the joy of calling. 
Redundancy
Actually, there's no need to use such apps if you're only looking at saving money. Other superb apps such as WhatsApp and Telegram allow you to make free audio and video calls over the Internet. You require a phone number to register on WhatsApp or Telegram. However, you can also get free audio and video calling as well as messaging over Facebook Messenger. To some extent, trial versions of Slack and other similar messaging apps also come with audio and video calling features. This means there's no real need to use an app that gives just a free unique ID.
No Guarantees
One more thing about these apps is that there can be no guarantees they will always be available, or their service will be available. A lot of these apps change their terms and conditions of services. Therefore, it is quite likely that you might suddenly have to pay for such a service in future. And in a lot of cases, these apps allow free calls and text messages only for a limited period when you download and use their trial version. To get the premium version, you have to pay some money. For example, a monthly fee of $9.99 is enough to get you a subscription for a cheap or mobile plan with a number.
Wrap Up
Therefore, if you wish to go for an app that gives you a free calling ID, make sure that you weigh all these pros and cons. Downloading and using an app comes with its own inherent problems. For example, you would have to allow these apps access to your contacts list and photo gallery. Some apps leave cookies and trackers on your phone to help their advertisers know your shopping preferences. While I am not against any of these apps, I would suggest you read their terms and conditions carefully before downloading and using any. That can ensure you get the best deal in town.