As you know MLM programs can make you rich very fast. However, it has to be a genuine program not a fake one trying to fleece money from the people.
In this article we shall be debating a new MLM program called PhytoScience.
In this article I am not pushing this particular program on you. We will give you a simplified review of the program.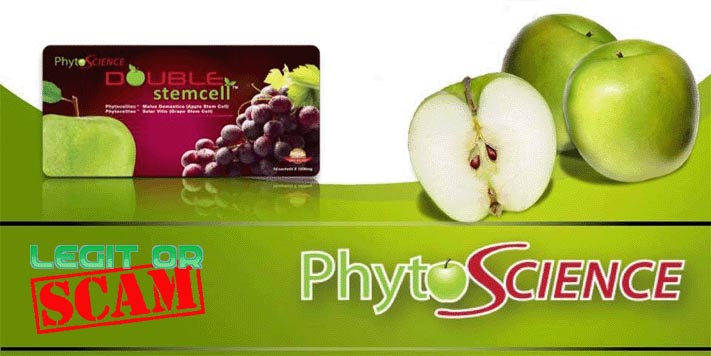 We shall discuss about the company, their products, commission structure and an honest review by our team.
So let us begin.
MLM Now and Then
Before you get excited about the PhytoScience MLM program you need to know more about the MLM programs.
Well! MLM programs do not have a great reputation. As you know most of them are fraud and they vanish like a fart in the wind.
Therefore you have to be careful whenever a new MLM program is launched in the market.
For example, here in India you may know about a MLM program called Speak Asia.
Did you remember what happened to it?
If don't then let me remind you.
Initially we all got excited about the program. It was launched with big fanfare and the hype was too much.
But what happened in coming months, you all know about it. It came out to be a fraud. People associated with the company were arrested, their offices across the country were sealed.
Finally people did come to realize that Speak Asia was kind of a fraud. Not only Speak Asia, there were dozens of MLMs like NMart, City Limoziune, AdMartix etc. that were operating on the same money rotation concepts vanished.
After that MLM has changed. People no longer trust it or take it seriously.
Today people are not so gullible to join a MLM program. They want to know everything about the company before they join it.
So we will discuss more about the Phytoscience Company in next paragraph.
PhytoScience MLM
So what is Phyto Science MLM program? What we all know about it?
We will try to dig deep inside the company and its inner workings.
Phyto Science Company was founded in the year 2012. The company is based in Kuala Lumpur in Malaysia.
It was founded by Lai Teck Peng who is also CEO of the company.
Quite surprisingly there is not much information given on the website about the founder.
However still we tried our best to find more information about the company.
According to the owners, PhytoScience is making around RM 40 Million in monthly Sales. It will be around $10 to $12 Million dollar a month in sales is quite great.
But there is nothing to substantiate their claim. No independent source has confirmed it. But we still take on face value.
So you can make following conclusions
Either company is really great and run by few exceptional people or it is just a fraud like Speak Asia.
In next paragraph we shall look at some of their products.
PhytoScience Products
Any MLM company survives on having few great products and PhytoScience is no exception.
Here we list every product that PhytoScience Company is offering to its customers.
Basically PhytoScience operates in the Health and Wellness niche. All its products are related to this category.
Double Stemcell – This is one of the best products they have. It is proprietary mix of stem cells extracts.
2 Slim – It is a product for weight loss which is blend of best natural ingredients.
Snowphyll – Snowphyll is a haemoglobin supplement mix of Snow Alagae Pure and Mulberry Leaf Extract.
H2O Moisturizer – A product for skin treatment it nourishes the cell and hydrates the skin.
Miracle Intense Essence – Another skin product that maintain cellular balance that gives your skin an ageless glow.
Shine Stem – It is anti aging product that is filled with Sun Acting.
Parfum Elixir – It is kind of perfume oil with great benefits.
Double Snow Chocolate – A Chocolate drink with calcium and vitamins.
Anylock – Bag Sealers
Water Tumbler – A 650 ml water bottle.
So these are some of the products that PhytoScience sells on its website. They are very popular and people kind of like it.
PhytoScience Commission Structure
Now we got to discuss Phyto Science commission structure. I am not saying you have to promote Phyto Science MLM program but if you intend to then you need to look at its commission structure.
We break down the entire commission structure so that you can understand and make a wise decision.
So let us see.
To put it simply your commission at Phytoscience would depend upon two factors.
First one, how much a new recruit spends when he or she joins the program under you.
Second is how much you paid for membership when you joined the program at the very beginning.
Hence these two factors would be responsible for commission that you make.
However here is the brief commission structure.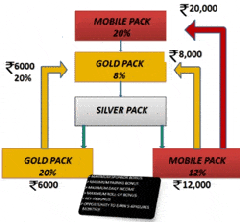 Silver and Silver Mix Affiliates
Recruit a Silver or Silver Mix and make = $30
Recruit a Gold or Gold Mix and Make = $88
Recruit a Mobile or Mobile Mix and Make = $176
Gold and Gold Mix Affiliates
Recruit a Silver or Silver Mix and make = $30
Recruit a Gold or Gold Mix and Make = $176
Recruit a Mobile or Mobile Mix and Make = $294
Mobile and Mobile Mix Affiliates
Recruit a Silver or Silver Mix and make = $30
Recruit a Gold or Gold Mix and Make = $176
Recruit a Mobile or Mobile Mix and Make = $588
Key in Bonus
Recruit a Silver = $3.65
Recruit a Gold = $22
Recruit a Mobile = $73
Joining Fees for Phytoscience
You need to join Phytoscience before you think of promoting the program.
So here is the affiliate Package you could join to become a member.
Silver – $116
Silver Mix – $128
Gold – $688
Gold Mix – $755
Mobile – $2290
Mobile Mix – $2512
I would like to remind you that you commission would depend upon the package you choose. Expensive the package better the commission.
PhytoScience Outside Malaysia
While writing a review you need to keep in mind that you have to cover every aspect of it.
So in this paragraph we are trying to analyze how PhytoScience is going to perform outside Malaysia.
Well! If you look at western world then they hardly know about the program because their market is too deep.
But if you see the website traffic then it is coming from either Malaysia or India.
In India too PhytoScience hasn't gained any popularity.
So you can say outside Malaysia Phytoscience is not growing.
PhytoScience – is it a Scam?
Everyone would like to ask this question. Is Phytoscience a scam?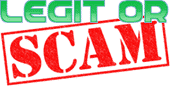 The answer is no. Here are following reasons.
No 1 MLM company in Malaysia.
Phytoscience would have over 1 million memberships by the end of 2015.
They make over $10 Million in sales every month which quite good for a MLM company.
It could also be no 1 ranking MLM program globally.
I have not tried any of the product but many of the people claim they are good.
They got a company, a commission structure, making revenues every year and over thousands of affiliates.
The information on their website also looks pretty genuine. So it can't be a scam!
PhytoScience – Should You Join?
So the next obvious question is should I join PhytoScience if it is not a scam.
Well! The answer can't be either yes or no.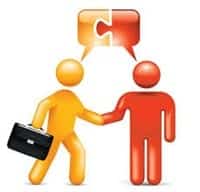 You can join and make good commission for few months. However, you need to keep in mind MLM program could shut down anytime. There is no guarantee that they are going to stay for coming years.
So if you are looking for a long haul then don't think of that.
The reason is simple Malaysia is not known for regulatory intervention so the company could collapse before it shuts down.
Hence, people at top of the pyramid get away with their money but affiliates like you are expected to lose.
Moreover in India, PhytoScience may also be violating the RBI norms and collecting huge amount of money. So you can expect a crackdown anytime soon. Remember what happened with Speak Asia?
So play safe and enter the program make some money and leave it.
PhytoScience Review: What users Have to Say?
Well! The reaction is mixed one.
In India many people believe this is a fraud and they can't trust it. Here many of the affiliates complain about the product.
However in Malaysia it is working quite well.
So you decide whether you want to join the program or let this opportunity pass.