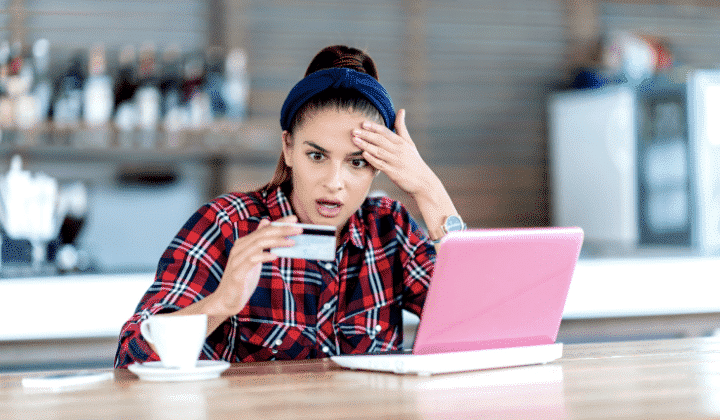 The future of shopping is online. By end of 2020, almost 55 percent of all sales worldwide were occurring online only. Understandably, a major chunk of this growth is an impact of the Covid-19 pandemic that struck the world in 2020.
However, online shopping around the world indicates a steady Compounded Annual Growth Rate (CAGR) of about 4.5 percent around the globe, and the trend will continue at least till 2023, according to industry experts.
At the same time, this boom in online shopping comes with a plethora of problem for consumers as well as ecommerce companies.
There're several reasons for such online shopping problems, part of which are due to inherent shortcomings of online retailers, while some arise from consumers.
To understand these online shopping problems better, here're some facts and figures that would provide some perspective about the eCommerce or online buying and selling industry around the world.
Facts & Figures of Online Shopping
By the year 2023, global online shopping industry will be worth $29.76 trillion, according to online marketplace provider, Shopify.
Global retail sales are projected to grow by 14.5 percent from 2021 to 2023 as people avoid crowded places to protect themselves against any future pandemics, including the Covid-19 virus.
The online shopping industry itself expects a growth of 4.5 percent during this period, as I mention earlier.
In 2019 alone, 1.92 billion online shoppers worldwide spent combined $3.5 billion on buying goods and services.
About 80 percent of all online sales are done through mobile devices such as laptops, tabs and smartphones.
Top 10 Online Shopping Problems of Online Shoppers
Given the sheer number of online shoppers and the value of transactions, it's natural that we can expect some problems while shopping online. Here's a list of the top 10 such online shopping problems you might face while shopping online.
Here I'm listing online shopping problems that are common while shopping for both goods and services online.
1. Refunds for Cancelled Orders & Returns
By far, getting refunds for cancelled orders and returns ranks as the topmost problems around the world when we shop online. Though large online retailers such as Amazon refund your money within two to three working days at the most, but that's not the case with hundreds of others.
For example, certain online groceries will cancel a part of your order and inform they're sending the refund. And getting the refund takes weeks. In some other cases, you'll have to call customer care or write emails frequently to follow up your refund.
Some online retailers also deduct some amount of money before refunding. They claim the money goes towards taxes and service charges, among other expenses.
Therefore, read the terms and conditions for Returns and Refunds carefully before shopping online from any store.
2. Price Drop Immediately After Ordering
Unfortunately, this is a very common problem with online shopping that I encounter even on respectable websites such as Amazon.
They make something known as 'Lightning Deal' or 'Deal of the Day' when you leave something without ordering in your basket. This means, they're reducing the price to encourage you to place the order.
However, upon placing the order, you'll discover that the original price has dropped even below the 'Lighting Deal' or such special offers. This can be very infuriating. In fact, I would even state that such a practice borders on cheating.
When you call customer care, they'll simply inform that the seller is offering the lower price and hence, Amazon has no control over that. You could cancel the original order, await the refund before placing a new one.
3. Powerless Customer Care Agents
Again, I would hold some of the topmost online retailers guilty for employing customer care agents but not investing adequate powers to act on complaints.
Often, I've personally come across customer care agents who will recite an apology rather fluently but not take the necessary action to solve the issue.
One of the common tricks of customer care agents is to claim they understand you and shower some sympathy for your situation.
By siding with you, they're actually deflecting your anger against the online seller without even bothering to resolve your problem.
Ask for escalating your problem through a senior manager and the customer service agent will respond saying they can't transfer the call or the senior is busy. Some even go the extent of stating that even a senior wouldn't be able to resolve your issue.
This is the most annoying feature of customer care of several online sellers. Should you encounter such a problem, take up the issue with a consumer court or forum.
4. Receiving Goods Returned by Others
We've to remember that most top online sellers don't really store the products they're selling. Instead, they've a network of suppliers and retailers who will fulfill your order. And often, these retailers will send you goods that's been returned by others.
That's because they're not going to throw away something and bear losses just because some unhappy customer returns the stuff. Instead, they'll repack it and send it to other buyers.
It's very simple to find out whether the seller has indeed sent you something that could've been returned by someone earlier.
For example, a shirt or dress will show slight stains when you examine carefully. It could also carry the body odor of the person that wore it earlier to try.
This is not the case with readymade garments only. A closer look at the packaging of some items will reveal, it was opened earlier and the seller has hastily sealed it with tape or adhesive.
If it's an electronic item, you'll find the wires aren't exactly the way a company would pack them and that someone has done a shabby job of trying to repack the stuff to palm it off to other unsuspecting buyers.
If you receive such goods, return it immediately and seek replacement. No seller or online store has the right to send stuff that's been rejected by some earlier customer. And if replacements aren't available, as for full and unconditional refund.
5. Goods Doesn't Match Description
Receiving goods that doesn't match the description on the online store is yet another common problem with online shopping.
Though larger online stores have freelancers and part-time workers check for incorrect descriptions and wrong product images, some sellers insert misleading information deliberately. They might want to tempt buyers by using wrong tactics.
At the same time, we've to give the benefit of doubt to some online stores and sellers. They might not be selling goods that don't match the description on purpose. Instead, it could be a simple oversight or delay in updating pictures and information.
For such online shopping problems, the best solution is to return the stuff immediately. Unless of course, you like what you receive.
There're times when I personally have received stuff that's much better than the one I had ordered. If you believe the price is right and the product is better than what you expect, keep the stuff and don't return.
6. Delivery Charges
We buy online to avoid spending time on shopping at brick-and-mortar stores and often, because excellent discounts are available. But the flipside: some products on Amazon and other online stores don't qualify for free delivery. Even Amazon Prime members will find they've to pay delivery charges for some stuff.
When you add the delivery charges and taxes to the cost price, it works to become a stiff amount. Instead, such goods could be available at offline stores for the regular price.
Only, you'll have to bear the hassle of driving or riding to the nearest store to fetch the product.
Overcoming these online shopping problems is simple: buy from other online stores that offer free delivery and the lower price or shop offline. You could also look for suitable alternatives for the product, unless you're very keen on buying that specific one.
And in some instances where online sellers give free delivery, make sure the price doesn't include the delivery charge as well. That's because some sellers will include the delivery charge in the final cost of the product while claiming they'll deliver free.
7. Fake Reviews on Online Stores
Thousands of reviews even on top online stores such as Amazon, Walmart and eBay are fake and paid for by seller of various product, states America's top news channel and website, CNBC.
Unfortunately, thousands of customers fall victim to such fake reviews and buy poor quality stuff. There're countless online sellers that sell products through popular shopping sites.
People get paid to post reviews on Amazon and other sites and these sellers try to buy reviews from people using social media and other channels.
Though top online stores try and remove fake reviews, there're no known ways to stop the practice. Instead, you'll have to detect fake reviews and tall claims yourself before making a purchase.
MarketWatch.com, owned by DOW-Jones, provides some tip on how you could detect fake reviews on online stores.
I suggest you read this article carefully to make sure you don't fall victim to such fake reviews and inadvertently end up buying poor quality stuff. Of course, we also reserve the option of returning the stuff to a seller, if the facility is available.
8. After Sales Service on Electronics
Buying electronic appliances online helps us get hefty discounts and also the facility of paying in Equal Monthly Instalments (EMIs). This enables us to own that dream and expensive smartphone or the latest TV set easily.
In fact, some of the stuff that we get online isn't available from brick-and-mortar stores in our area, which adds to the pleasure of owning it.
Despite these advantages, buying such goods can become a major hassle at a later date. And that's when we require after sales service.
To begin with, some online sellers will provide only three or six months warranty despite the manufacturer giving a one-year warranty from date of purchase.
Secondly, online stores don't really stamp and sign a warranty card since that involves opening the product packaging. They ask you to consider the invoice as proof of purchase and warranty.
And very often, service centers for the brand of electronic item aren't available at our location.
To avoid such a major problem, read all terms and conditions about the product warranty beforehand. And check whether a service center is available in your area. Also, retain the invoice carefully.
In most cases, invoices are printed on thermal paper and are prone to fading within a very short time. If that happens, download a proper invoice from the online store and retain in your records.
Or take a photocopy of the original invoice that comes with the product.
9. Online Payment Security
Online payment security is one of the major problems you could encounter while shopping online. There're several ways this occurs.
Shoulder Surfing is most deadly among these, according to the US Department of Justice and Federal Bureau of Investigation.
In simple terms, it means criminals watching over your shoulder as you make online purchases using a mobile device and credit or debit card from a public place.
These criminals can steal your credit card, debit card and other details as part of a very serious crime, identity theft.
The second is when you make online purchases from unknown stores. Though some such stores will appear as legit and large businesses, they're nothing more than frauds.
They will steal your personal and financial details as part of identity theft when you make an online payment. And in the least: they would just take your money without delivering the order.
The third type isn't that serious and can occur due to poor Internet connectivity or problems with a payment gateway or the systems of an online store.
Your payment gets debited from a bank account, credit card or debit card but the online store app or website indicates it failed.
In such cases, you can contact your bank or the online store and get the refund when you provide proof of the debit transaction.
10. Delivery Delays
And finally, another very common problem with online shopping you can face while shopping online: delivery delays. This can occur due to several reasons.
Generally, bad weather is the biggest culprit since delivery agents can't drive vehicles in heavy rain, snow or stormy conditions because they wish to avoid traffic accidents.
In other cases, a courier or logistics company could face delays in getting your shipment for delivery because of non-availability of fleet, delays in processing the package or late arrivals from the point of origin.
A lot of delivery delays also occur because customers fail to provide the accurate address with landmarks. Or when you're not at home or office to receive the delivery.
Most online stores allow you to select timings for delivery of your goods. That helps them schedule deliveries according to your convenience. But sometimes it's not possible for them or you to be present at the delivery address due to any reason.
You could avoid some of these problems by providing the right address and making sure you're available to take delivery.
Overcoming delays in delivery due to external factors is also possible if you order well in advance or before the urgent need for something arises.
Other Online Shopping Problems
Additionally, there're few other minor online shopping problems you could face while shopping online. These can cause some minor inconvenience but it's fairly easy to avoid them.
Item goes out of stock.
Credit cards and debit card from some issuers aren't acceptable to the online store.
Some items could be undeliverable to your location.
Proper size charts aren't available to buy garments and footwear.
Different prices for the same item on a single online store but from different sellers.
In Conclusion
Before concluding I'll add that legit and large online stores exert extra efforts to ensure all consumers have a seamless and pleasant shopping experience.
Unfortunately, this isn't always possible due to factors that could be beyond their control. Therefore, this article could help make the best of online shopping.