Cash is the king, as the ancient adage says. However, in the online shopping era in India, cash isn't anywhere near the top or favorite way to pay for purchases. That's because there're different payment methods in India you can use on various online shopping sites like Amazon, Flipkart, Myntra and various others.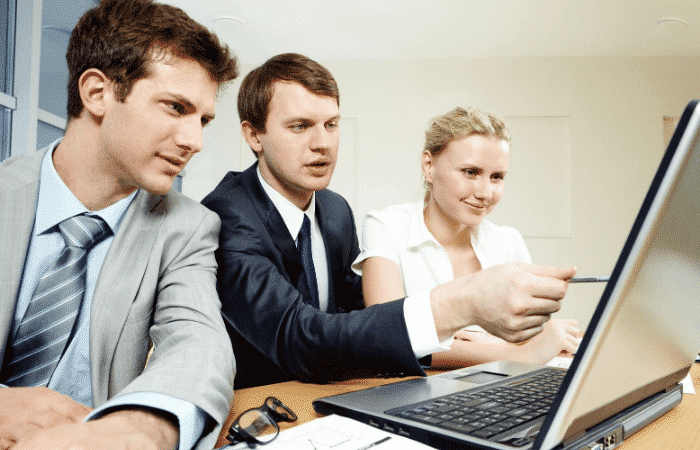 Earlier, Indians didn't prefer to part with credit card and debit card numbers online or even do net banking transactions. They mostly preferred Cash on Delivery while shopping on best online shopping sites.
That's because of fears that someone could lay hands on credit card and debit card numbers and other details or find out net banking user name and password to commit frauds.
However, over the years, these fears and taboos are rapidly vanishing.
Therefore, let's see what Indians are buying online ad different payment methods we use in this country.
Ecommerce in India
In this article, I'll be revealing some startling facts about online shopping and payment methods in India. So let's start by looking at some facts and figures.
Projections are, India's online buying will cross the $200 billion mark by 2027.
In 2020 it stands at $40.8 billion and will rise to $66.2 billion by 2024.
India ranks as the topmost user of payment and online shopping apps in the world, says, JP Morgan 2019 Payments Trends – Global Insights Report.
Over 74 percent of Indians are connected to the Internet, which makes online shopping attractive.
About 24 percent of the Indian population had smartphones in 2019.
Ecommerce market value in India in 2019 was $36.5 billion.
Of all ecommerce in India, $16.8 billion worth online shopping was done using mobile phones, $13.8 billion through apps and only $3 billion on computers
And some 79.9 percent Indians hold bank accounts.
If these figures are startling enough, you can well assume the different payment methods you can use when shopping in India. However, I will give you some more amazing facts on how to pay for your online shopping.
Popular Payment Modes for Online Shopping
Latest details from the JP Morgan, Statista and India Brand Equity Forum reports indicate there're six different payment methods you can use when shopping on these popular shopping sites. Let's take a look at these.
1. Credit Card & Debit Card
Nearly 29 percent of all payments for online shopping in India are done with credit cards and debit cards, according to the latest, 2018 report by Edgar, Dunn & Co. Figures for 2019 are late because of the Covid-19 pandemic that's rattling the world since the beginning of 2020.
Credit cards and debit cards are the best payment methods you can use when shopping online in India for several reasons. Firstly, most ecommerce companies have special offers and discounts when you pay with credit cards and debit cards of certain banks.
Also known as plastic money, you can store a credit card or debit card information on an ecommerce website safely. Before paying, you have to key in the three-digit Card Verification Value (CVV) and a One Time Password (OTP) that a bank sends to your registered mobile number by SMS.
2. Cash
Yes, cash is still relevant as payment method for online shopping in India. That's the reason a lot of online stores offer the Cash-on-Delivery facility. This means, you don't need to pay using credit card, debit card or digital wallets and net banking while shopping online. Instead, the delivery staff brings the order to your place and you pay cash.
The COD system also allows for card payments. However, delivery crew aren't always able to carry Point of Sale (POS) machines for such facility. And you might not wish to use a card or give a card for someone to pay on your behalf while you're away.
Cash accounts for 17 percent of all payments made for online shopping in India. However, during the Covid-19 pandemic and easier availability of other payment systems, the use of cash is reducing.
3. Digital Wallet
Ranking second as most popular payment method you can use for shopping online are digital wallets. About 25 percent of all payments for online shopping is done with digital wallets.
And rightly so. There're several digital wallets that also have their own online shopping portals. They compete with largest online stores and offer amazing discounts and special offers too. However, these online stores accept specific digital wallets only.
Amazon Pay is a popular digital wallet from the single largest online store in the world, Amazon. Your cashbacks and refunds get deposited on Amazon Pay. And nowadays, Amazon Pay can also be used at other merchants to make online and offline payments.
4. Bank Transfers
Bank transfers or net banking ranks as the third most common way you can use for online shopping in India. Over 20 percent of all shoppers make payments with their net banking facility, also known as bank transfers.
Thank to net banking apps and ease of use, bank transfers are also possible with smartphones. They're very secure since making payments requires fingerprint or username and password login and various other authentication. Without these, the bank doesn't approve the payment.
5. Unified Payment Interface
Since 2018, a lot of ecommerce companies accept payments for online shopping through India's Unified Payments Interface. You'll require the Bharat Interface for Money (BHIM) or UPI enabled app of any bank or private provider to make such payments for online shopping in India.
The system is very simple. Choose the UPI option when you have to pay for online purchases. The website or app will ask for your Virtual Payment Address (VPA). Upon keying your VPA, the online store send a payment request to BHIM or BHIM-enabled app. You've to approve the payment using your four or six digit secret number.
6. Virtual Debit Cards
Another payment method you can use for shopping online are virtual debit cards. You needn't have a physical debit card: there're several online wallets and digital bank accounts where you can hold a virtual, international access debit card.
Virtual debit cards come with the 16-digit number and CVV that's visible only when you login to your banking app. Virtual debit cards are very safe since nobody can use them even if your mobile phone is lost or stolen. And the bank replaces them free of cost.
Furthermore, virtual debit cards also offer the same facilities as physical ones. If an online store has special offers for debit cards from any specific bank, a virtual card from that bank is also eligible for the promotion.
Physical and virtual debit cards account for 29 percent of all payments for online shopping in India.
Other Payment Methods
Though not very common in India, some online stores also accept Demand Draft, Cheques and Instant Money Order (IMO) from India Post for online shopping. However, these are very rare instances since most online stores have excellent online payment facilities for shoppers.
Shopping vouchers and gift cards are yet another payment method you can use when shopping online in India. That is, if someone has given you these shopping vouchers and gift cards for birthday or some special occasion. Some online stores in India sell gift cards worth specific values.
In Conclusion
Remember that online shopping doesn't necessarily mean buying goods for yourself. It also covers Business-to-Business purchases. As mobile penetration in India continues to surge and ecommerce companies compete to deliver to all postal codes in India, we can expect some novel payment methods to emerge in the near future.