Price match offers while shopping online can help save a lot of money on low income during 2023. The practice is commonly known as price adjustments.
Surely, you'll have seen quite a few of these price matching or price adjustment offers online. Quite possibly, you're unaware of how they work to your advantage and how to save money with them in 2023.
Therefore, I'll explain a bit about what price match offers mean exactly.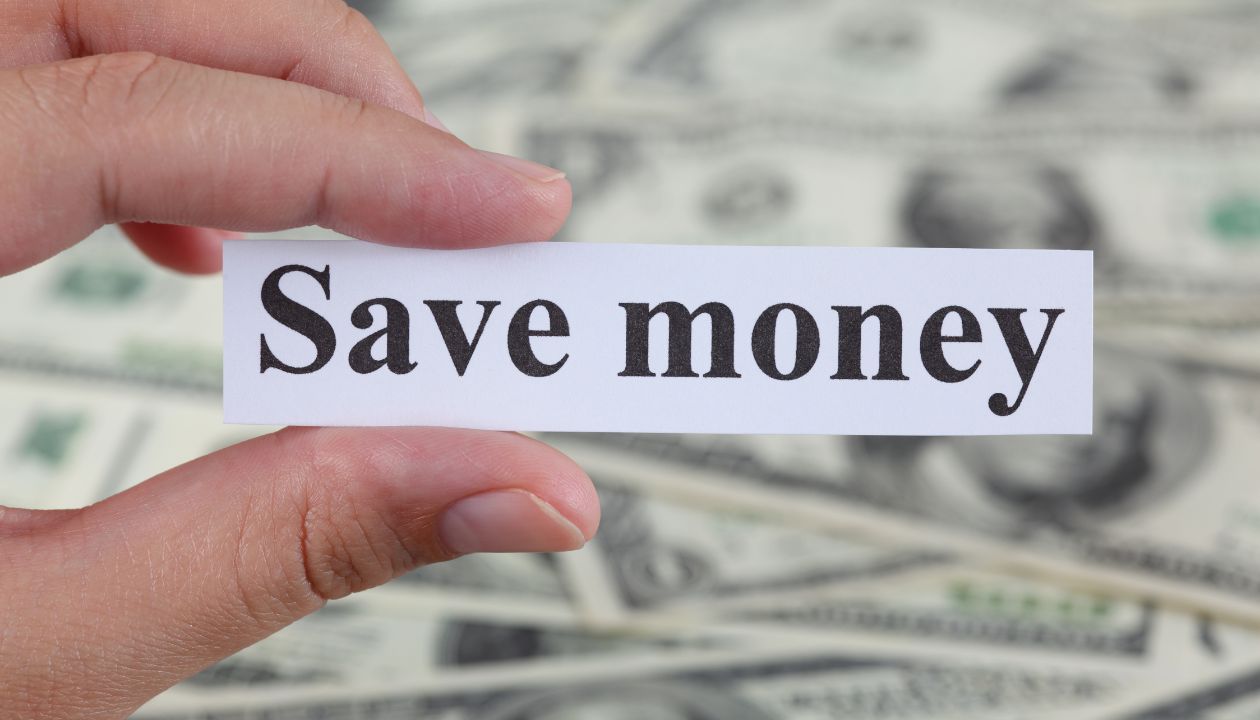 Understanding Price Match Offers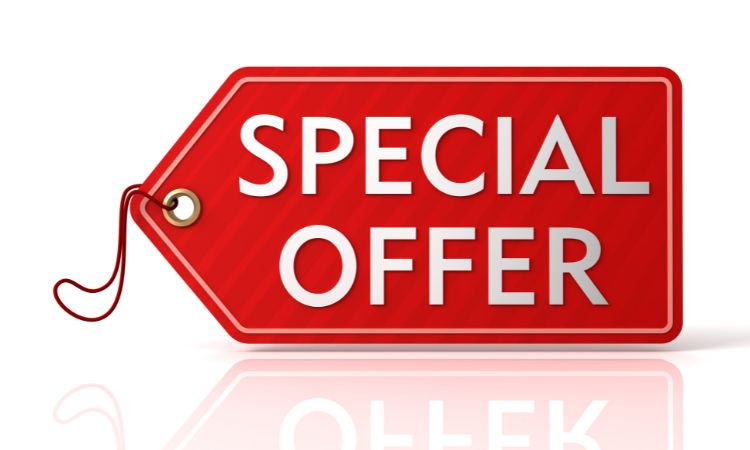 Price match or price adjustment offers are basically nothing more than a marketing gimmick that quite a few online retailers use to grab more customers.
They claim that the prices of their stuff are the lowest possible in the market. And if you can find the same stuff for a lower price, they'll drop their own rates, too.
A price match offer works in several ways to save money. The online store will offer a cashback instantly or drop the price of their stuff when you prove that a similar one is available for a lower price elsewhere.
Sometimes, the online seller will provide a cashback if they drop the rate within a day or week or even a fortnight after you buy a similar thing from them at a higher price.
Here, you'll need to check their prices almost daily to find out if they're lower than what you've paid.
However, online stores have very specific terms and conditions when it comes to price matching or price adjustments.
Qualifying for Price Matches
Obviously, no online retailer is going to match prices without any reason. Otherwise, they would shortly be out of business. Therefore, to qualify for a price match, your purchases have to meet certain specifications.
You won't get price match discounts or cashbacks when a store or online retailer is closing business for good or has what's commonly called a "clearance sale," a "closing sale," or even a "distress sale." They're selling cheap because the owners desperately need the money to pay staff, suppliers, and other outstanding bills since failure to pay would mean legal trouble.

Price match bargains aren't available if you're buying something during a special promotion held by a company through an online retailer. That's because it's the company offering the lower price and has chosen an online retailer for some marketing reasons.

Furthermore, most price matches are for totally similar items. This means the item you're buying from an online retailer and the one cheaper from another seller should be exactly identical. This would cover a broad range of features such as date of manufacture, brand, size, features, specifications, colour, appearance, and labelling. For example, an online retailer will not match the price for an iPhone if the model they're selling is made in January 2023 while the lower-priced one was made in September 2022.

It's not possible to get a price match on flash offers such as Amazon's 'Lightning Deal', which is valid for a few minutes only. In such cases, Amazon drops the rate for a few minutes to tempt you to buy immediately. Large companies such as Amazon have budgets to offer such spot discounts to sway a customer in their favour. It comes as part of their marketing drive.

Also, a price match offer doesn't mean you automatically get free delivery. While one online retailer might offer free delivery, the other could charge shipping. That's because every online seller has tie-ups with different logistics companies for deliveries. Therefore, free delivery generally depends upon the agreement between the seller and the logistics provider, as well as location and other factors.

And lastly, you won't get a price match offer if the online seller is offering a lower rate to customers in a specific region or geographical zone. To qualify, the lower price has to be available at your location from another seller. Often, online sellers provide lower prices to customers in different regions to cater to certain sections- especially poorer sections- of society or a specific community only.
At the same time, you can definitely ask for a price match or price adjustment if the rate shown by one retailer is lower than the other when such an offer is specifically mentioned on the website.
This means that if one online retailer offers to match any price for similar items that are lower, you can request a price adjustment if you find it cheaper elsewhere.
The List of the Stores That Price Match
This brings us to the vital question. Which are the stores that offer a price match? Actually, you might be able to find a couple of local sellers in your location that make such offers.
Or, simply check these top 12 online stores that price matches or price adjustments that could help for save money in 2023.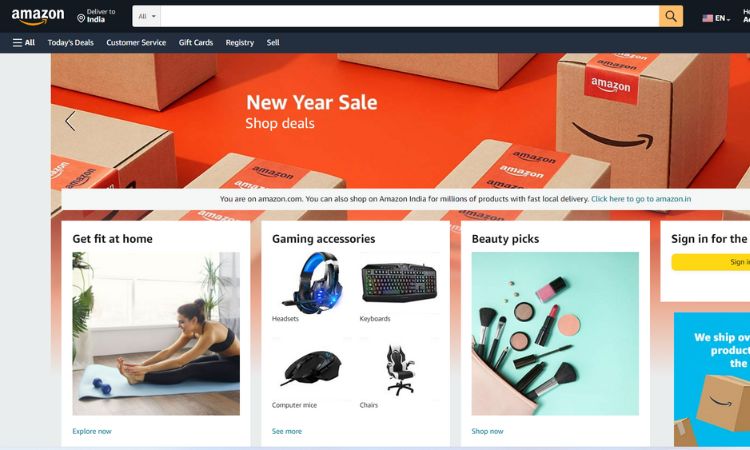 The single largest online retailer in the world, Amazon, offers price matches or price adjustments on almost every product. In fact, as a very frequent customer on Amazon, I'm managing to save a lot of money with Amazon Price Guarantee.
They have something known as a pre-order price match. The term can be a bit confusing to understand. Hence, I advise you to read it carefully.
In some countries, Amazon directly offers a price match cashback. Generally, the amount goes to your Amazon Pay account as a "gift card". You can use the Amazon Pay balance for future purchases.
Also read: Best Amazon Hacks: Get Free Stuff & Save Money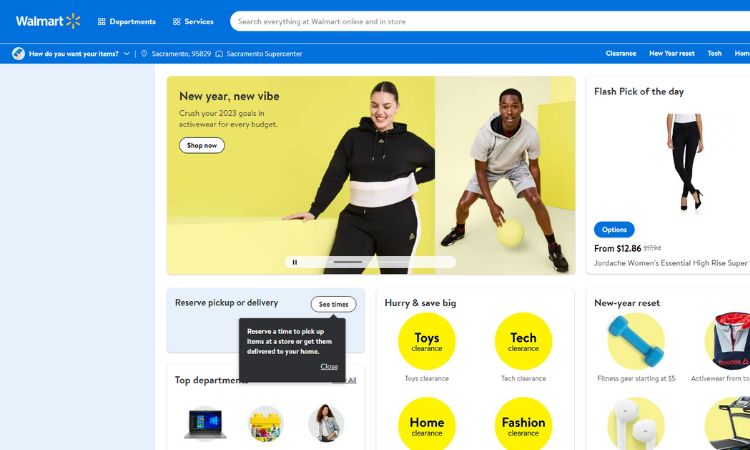 America's largest chain of superstores, Walmart, offers price match or price adjustment facilities. You can get price-match discounts and bargains at Walmart.
If you're shopping at a brick-and-mortar Walmart and find that a similar item costs less on their website, Walmart.com or Jet.com, you could get an instant price match.
Additionally, Walmart online also matches the lower prices offered by about 30 other stores, including its closest competitors, Amazon and Target, among others.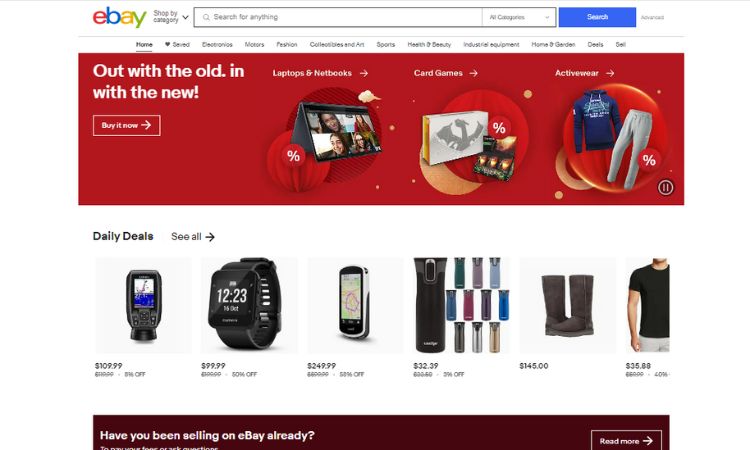 You can get as high as 110 percent cashback when you buy something from eBay Deals and find that similar stuff is available from another online seller for less. In fact, eBay has something known as a "Best Price Guarantee".
And the company honours its commitment to this guarantee. However, to get the price match and cashback, you'll have to find something similar at a lower price from six other online stores, including Amazon.com. And that, too, for your region.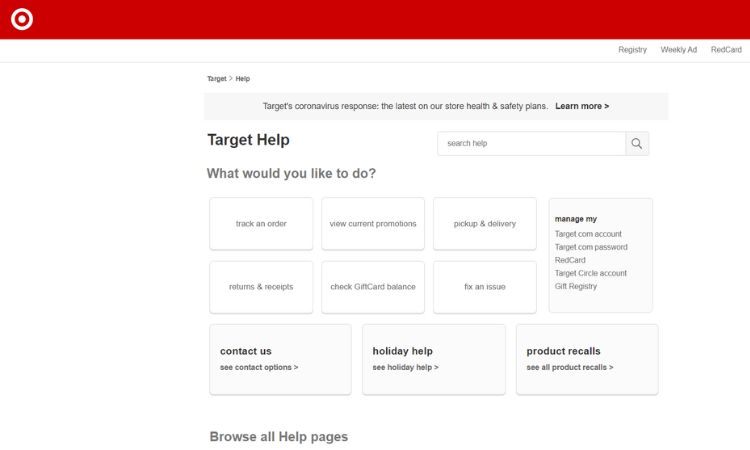 Nothing matches the price match or price adjustment offers of Target chain of superstores. You can ask for a price match within a fortnight or 14 days of buying something from Target.com or even in-store shopping.
To qualify, you need to find a lower rate at any other Target store or one of its nearest competitors. You can also take printed copies of ads from local retailers offering similar stuff at lower prices.
Target verifies the lower price offers and refunds your money or drops the price if you're buying that product.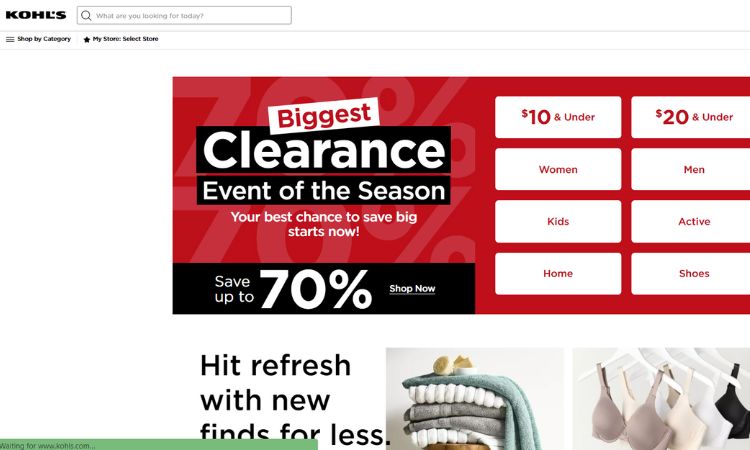 Kohl's doesn't really compete on price match offers except with its own offerings.  For example, if you buy something at Kohl's in-store or online and they drop the price within two weeks, you can request a price match and refund.
However, this policy doesn't apply to all products and can sometimes be specific to one specific region only.
Furthermore, you'll require the original receipts of your purchases for a similar product that isn't older than 14 days to request the price match cashback or refund.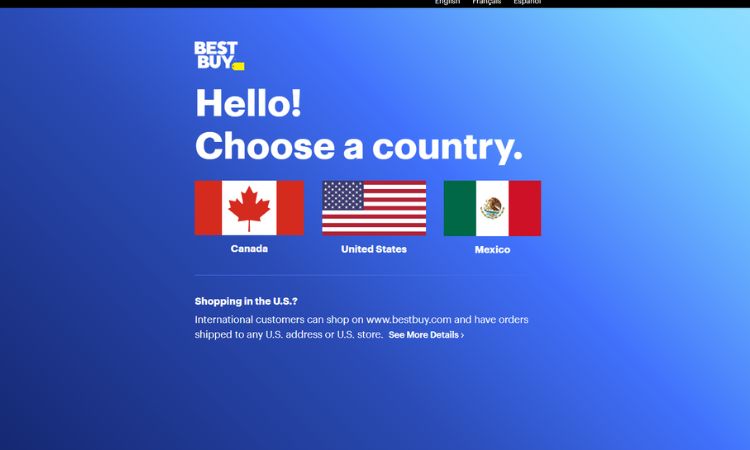 Best Buy offers to match prices on almost everything that any ordinary household or individual would generally buy. If you can find a lower price on Amazon, Target, Walmart, Kohl's, or any other store, simply bring it to their notice.
Point out whether the lower price is available in-store, on a website, or on an app for Best Buy to verify your claim. And when they do find your claim is true, Best Buy will match the price. However, price matching for Best Buy has to be done before you actually purchase something. They generally don't provide cashbacks and refunds later.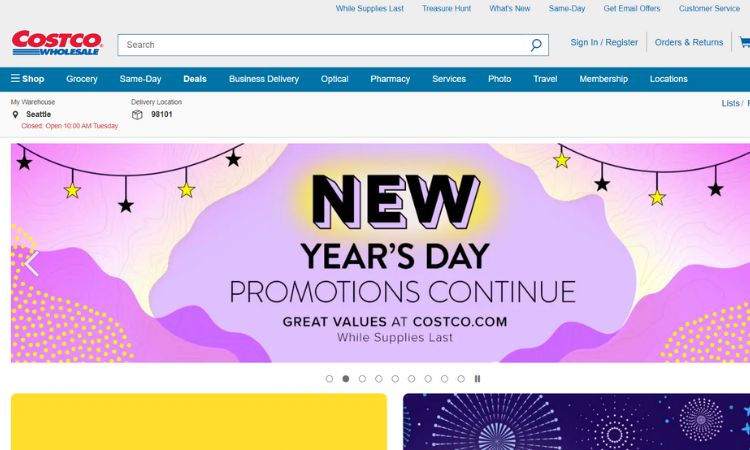 If you buy something at Costco either in-store or online and they drop the price, you can request a price adjustment and get a refund or cashback. In fact, they allow you to claim the price difference within 30 days.
This price match is available only when Costco drops the price on its website or at stores within 30 days after you buy something. All you need to do is submit a completed form with the receipt to claim your money.
Costco doesn't entertain lower price matches from other stores such as Target, Walmart, or Amazon, among others. Their price match is for stuff sold at Costco online and physical stores only.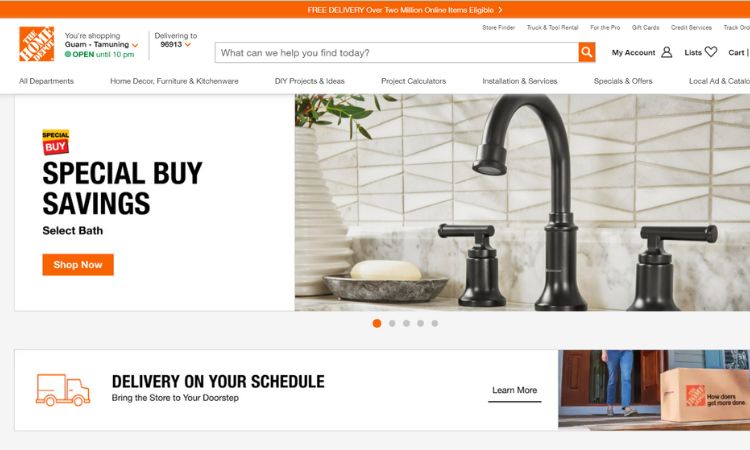 Home Depot also has a price match offer of sorts, though it might not work in certain cases. You can request a price match should you come across identical stuff on other stores or websites.
However, you've to bear in mind that Home Depot has a very strict policy on price matches or price adjustments. This means lower prices from certain online and offline sellers won't automatically qualify you for a price match refund or cashback.
 Also, the retailer selling the identical item at a lower price has to meet Home Depot's terms and conditions on shipping and installation, among others.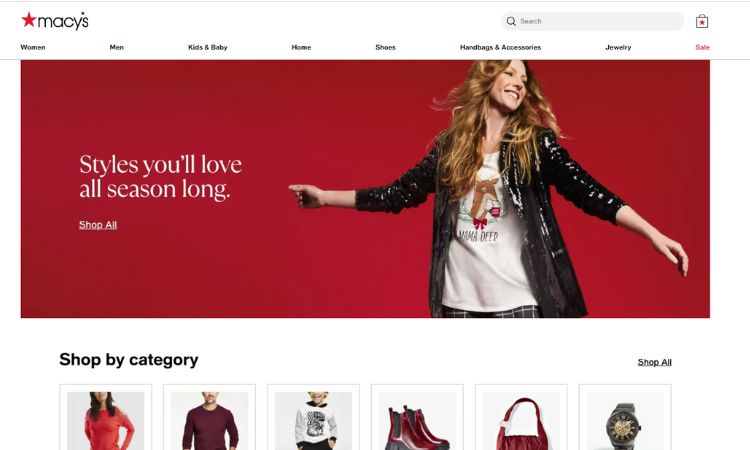 At the time of writing this article, Macy's is facing serious financial crises due to the economic fallout of the Covid-19 pandemic of 2020. Unfortunately, a company that has witnessed a lot of turbulence since it began doing business some 162 years ago is now closing stores across America due to a lower number of customers.
Black Friday and Christmas 2020 sales also didn't bring much cheer to Macy's, which seems to be struggling desperately to stay afloat.
However, in recent months, Macy's would provide a price match if the company dropped the price at any of its stores or shopping portal, Macys.com.
You can request the price match if the rates drop within ten days of your purchase from Macy's online or in-store shopping.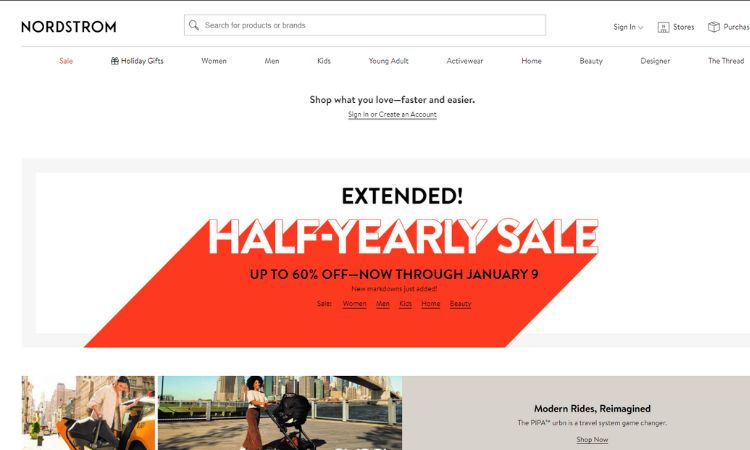 Nordstrom isn't exactly a store where customers would go asking for price match offers because Nordstrom specializes in selling luxury goods only, such as upmarket clothing, jewellery, watches, and other stuff.
To attract more buyers, Nordstrom offers discounts and occasional sales with hefty discounts. For example, their December 2020 sale boasted of discounts of up to 60 percent on various expensive stuff since they already price match with others.
However, Nordstrom does have a price match policy if you can find an identical product at a lower price elsewhere. The company's price adjustment or price match policy, however, remains ambiguous, and not many details are known.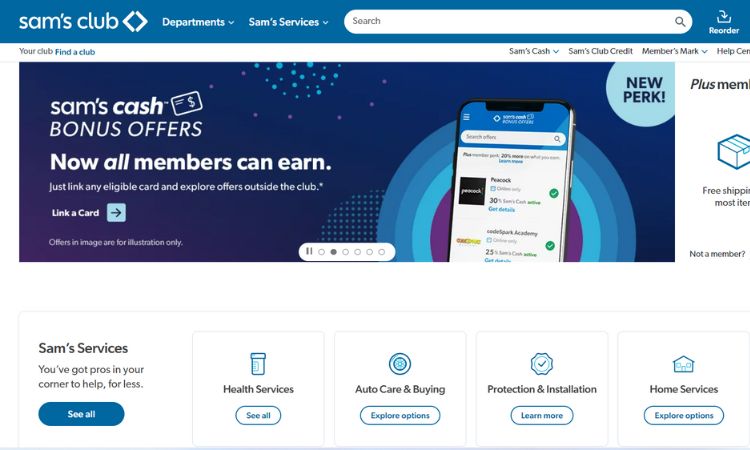 Sam's Club also offers price match discounts through cashback or refunds if you can prove that identical stuff is available at Walmart or select other retailers at lower prices. This offer is valid only for a week after you make a purchase.
To qualify, you need to hold a membership of Sam's Club, which comes at $45 per year for the 'Club' category membership and $100 annually for the 'Plus' membership.
Benefits are different for each of these categories. Hence, you will have to check whether you qualify for price match offers under your membership level.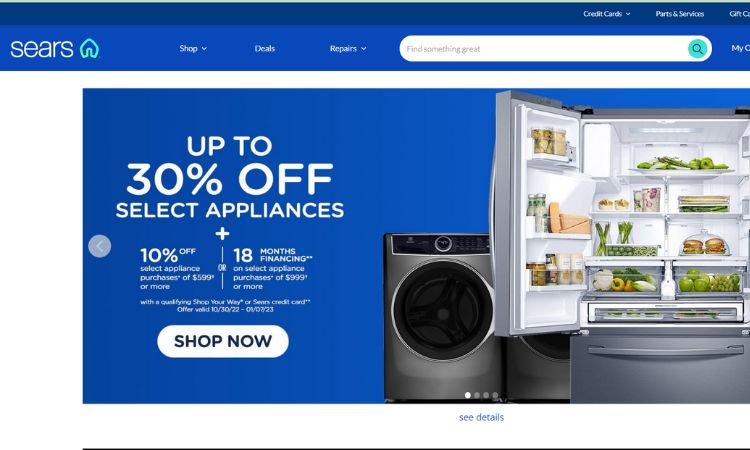 Sears has a very elaborate price match policy. If you find lower rates than Sears on any offline or online store, you can seek a price match. Sears will also match membership card stores to match.
You will have to meet all terms and conditions of Sears to seek a price match. In fact, Sears also allows you to take printed ads showing lower prices for identical products to their stores for price match offers.
It's not known whether Sears offers to drop the price or also provides a refund or cashback, such as Amazon and others.
In Conclusion
The year 2020 saw more stores going online since offline sales began sagging due to restrictions on movement and the need for self-quarantine as well as social distancing.
Therefore, we can expect fiercer, hotter competition between small and large retailers in 2023. In such a scenario, prices will drop, and you can make the best ways how to save money by price-matching discounts.