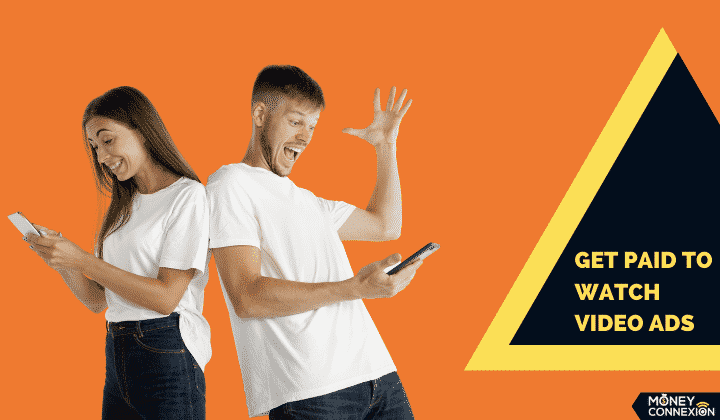 Do we really love to watch video ads? My honest answer is a big 'No'. Because all ads on TV or computer tend to be repetitive. Hence, we lose interest once we see an ad. And above all, the ad could be about something we don't really use or require.
But wait a second. What if you get paid to watch video ads just once? That would mean something to you- right? Therefore, in this article, I'm writing about how to earn money in free time by getting paid to watch video ads on your computer.
Who Pays to Watch Video Ads?
You will definitely ask: Who pays to watch video ads? And why?
The answer is simple. Who makes ads and why? Companies of course. That's because they want you to buy their products and services. They advertise to make their brands popular among consumers.
This figure might shock you: worldwide, all businesses- small to large- spent a whopping $647 billion on advertising in various ways during calendar year 2020. A majority of these ads were online during 2020 due to restrictions and limitations caused by the global Covid-19 pandemic that continues unabated well in 2021 too.
Reasons You Get to See Free Ads and Get Paid
Since companies spend such vast amounts of money for ads on TV, print media, they want to make sure that the public gets the right message about the company, brand, product and service. That's the reason they ask a select number of people to watch their ads online and give their opinion.
If a majority of people like the ad, they release it for viewing by the public on various platforms such as Internet, street-side displays, TV and other media. And if not, they scrap the ad to make new ones which people would love and attract them to buy their products and services.
That's where you come in. You would be watching their video ads for free and getting paid. In fact, you'll be a member of that niche club who gets to watch ads first before they're sent for public viewing.
All you need to do is provide the market research company which posts the ad online, a good and honest review. The market research company rewards you for your efforts by giving away cash or free shopping vouchers for famous stores.
Top Websites to Watch Free Video Ads & Get Paid
Therefore, if you have spare time daily and wish to use it to make some money, I would suggest you try some of these amazing websites that actually pay you to watch free video ads on your computer.
The best part of these websites: they're all legit. Hence you have nothing to fear. However, read their terms and conditions carefully before you begin watching free ads and making money.
1. Swagbucks
Swagbucks happens to be the largest market research website in the world. They operate from the US and have a strong presence in over a hundred countries worldwide. Therefore, this is a website that you simply can't afford to neglect if you're serious about watching video ads and making money.
Joining Swagbucks is very easy and free. All you need to do is register yourself with email ID and create own password. You'll get a confirmation email shortly when the company accepts you as a member of their online market research community.
Swagbucks rewards you with something known as SB Points. These points are worth real cash and its equivalent. Upon collecting $10 worth of SB Points by watching video ads, you can request a payoff.
They offer various options as payment. You can opt to receive cash through your PayPal account or debit card. Or simply get free shopping vouchers for top stores such as Amazon and Walmart among others.
2. Toluna
Another fantastic website that pays you to watch video ads and make money is Toluna.com. Also based in the US, this website has paid millions of Dollars to its online survey and review community around the world. And its membership base continues to grow exponentially every month.
To join Toluna.com, simply visit their website and click on the sign-up button. You'll require a valid email ID. And create own password. Toluna.com will ask a few basic questions such as your location. That's because some video ads and online surveys are for people living in certain areas only.
Toluna.com also rewards you with points for every ad that you watch and submit a review. Your review needn't be an expert's commentary.
Instead, you will have to answer a few basic questions about the ad such as whether you liked it, can you remember their logo and so on. The points you earn for answering such questions get you cash or free shopping vouchers from top online stores.
3. InboxDollars
InboxDollars.com is one of the most reputed market research websites in the US and has operations in various countries too. They pay cash and free shopping vouchers for watching free videos and ads during your spare time. This is a truly wonderful website where watching ads and making money is fairly easy.
Click on the 'Sign Me Up' button on their website and answer some questions. Usually, InboxDollars.com will award you with a free membership to their online market research community almost instantly. In some cases, it might take up to 24 hours, but that's fairly rare. It depends upon your location.
The best part of InboxDollars.com is that you get an instant sign-up bonus of $5. You can claim the money when you ask for the first pay-out from them. As a member, you'll get alerts when new videos are posted on the website.
All you need to do is visit their website and watch them to earn money. You can request a payoff upon collecting $10 or more. The money goes to your prepaid debit card or will be sent over PayPal.
Or you could opt to receive free shopping vouchers. InboxDollars.com offers several options to reward you for your efforts of watching videos on their website.
4. Cash Quiz
Now you might wonder what has a quiz contest got to do with watching ads for free and making money in spare time. A lot actually. Cash Quiz is an app that's available for Android-based smartphones and iPhones as well as iPads. It is available free for downloading on your device from Google Play or Apple Store.
Cash Quiz is all about quiz contests. They ask general knowledge questions. You get points for every correct answer during a contest, which is held thrice daily.
If you win the quiz contest by answering all questions properly, you get part of the prize money which is shared with other winners. And the amount can be quite considerable such as $25 per each winner.
Now here's where the free ads watching part comes in. Before the quiz contest, the host will speak about some product or service, company or brand, like an advertisement.
Sometimes, they will display a short video ad too. You have to remember what the host said of what messages were there in the ad. That's because at least one question from these kinds of ads will feature in the quiz contest. If you get it right, you could win the prize money.
5. ySense.com
You can earn $10 every week if you spend extra time daily with ySense.com. This is a very popular market research website that offers what they call "multiple earning options."
And one of these options is watching videos and ads for free, writing short reviews to earn points that're worth hard cash and gift vouchers.
Joining ySense.com is free of cost but you'll definitely require a valid email ID, a PayPal, Skrill or Payoneer account. They ask only your basic information to ensure privacy.
However, I strongly recommend you read their terms and conditions as well as Privacy Policy before signing up. Now ySense.com is a perfectly legit website so you're safe. In fact, they've been featured on popular news websites too.
What's more? You can also earn some points by referring your family and friends to join ySense.com from your dashboard. Every time someone you refer joins, watches their first video or performs other tasks on ySense.com, you get bonus points. You can seek a payoff after collecting points worth $10.
6. Nielsen Computer Panel
Globally renowned market research company, Nielsen Research ranks among the topmost websites where you can join and earn money during your spare time by watching videos. Their website for watching videos and ads to make money is called Nielsen Computer Panel. And you can trust me when I say they are among the best in the world.
As a global company, Nielsen Computer Panel operates in several countries around the world. However, their main operations are in USA. You can sign-up for free.
At the same time, it's worth noting that Nielsen Computer Panel looks only for consumers who are using specific products and are aware of various brands. In fact, you'll have to answer a few questions before Nielsen Computer Panel accepts you as member of their online market research community.
Nielsen Computer Panel pays you in cash for every video you watch and review. They are a no-nonsense company. Meaning, your review has to be original and honest.
They reject any fake reviews and you could get disqualified for submitting wrong information or concealing facts. They will credit the money to your prepaid debit card or send it via PayPal. You need to collect points worth at least $5 to ask for the money from Nielsen Computer Panel.
7. Fusioncash.com
Fusioncash.com is a superb website to make money by merely watching videos. Joining them requires only your email ID and some basic details.
It's fairly easy to make money by reviewing videos on Fusioncash.com provided you have some basic knowledge about advertising and videos. That's because your reviews have to be precise and complete and can be used by the owner of the video to improve it where necessary.
The best part of Fusioncash.com is that you receive an instant cash bonus of $5 when you sign-up. Of course, you cannot withdraw the money immediately. You have to wait till you earn another $5 by watching videos and reviewing them where necessary.
There's no shortage of videos that you could watch on Fusioncash.com. Actually, you will receive daily updates about new tasks posted on Fusioncash.com. Some of them would not be about new videos.
However, you stand to make more money by performing these simple tasks such as completing online surveys.
8. Freelance Video Critics
You might be surprised at the amount of money that freelance video critics make every year. They make as high as $91,000 per year by just watching and reviewing videos and movies during their spare time.
Of course, the pay will depend upon how many hours a day you spend on the job. Most of them work only for three hours to four hours daily as freelance video and movie critics.
The pay also differs according to the state where you live. According to US Bureau of Labor Statistics (BLS), the highest paid video critics are residing in North-Eastern USA. However, pay scales for movie critics in other parts of USA are also very high and worth the effort.
You don't need a degree in film and videography to become a video critic. However, if you have one, it can be an added advantage since you'll get work from some of the topmost entertainment companies, video producers, advertising agencies and lot more. This is definitely a job worth trying if you have a passion for watching videos and movies.
9. Video Editor
And if you genuinely have a passion for videos and movies, take a short course on video editing. This is the surest way to make money by watching free videos and movies.
The course will help you get good part-time jobs as video editor with top entertainment companies, video producers and TV channels.
According to top job board Indeed.com, a video editor in America makes an average $18.61 per hour. That means, you can make up to $75 per day by working only four hours daily. And you will enjoy the job too because it's all about your passion.
And here's some good news too: once you acquire more skills and experience with your work, you can ask for as much as $50 per hour for simply watching and editing videos.
Usually, these videos are made by professionals and would include documentaries, short movies, ads and other interesting stuff.
10. QuickRewards.net
You can redeem as low as one Cent from QuickRewards.net. This is an American website. Therefore, only residents of US, its territories and military personnel posted abroad can join.
They pay cash only through PayPal. This is a very famous website among those who need small amounts of cash instantly. However, I suggest you read their terms and conditions for payoffs before joining.
QuickRewards.net has so far paid about $20 million to its online survey and video watchers community. The company was established in 2002 and has a strong reputation.
Signing up is free as long as you live in the US and its territories. Try this website if you're really into videos and movies watching during spare time.
To sign-up, you'll require only two things- a valid email ID and a PayPal account. They will usually send you an email confirming your membership within 24 hours.
And they send regular updates on your email to alert you about new videos to watch. Therefore, remember to check your email daily to earn more cash.
Special Mention
This is one secret nobody will possibly tell you. So, I'll let the proverbial cat out of the bag, as they say. Continue reading because this is one of the best ways to make money and it's not as complicated as you might think.
Blogger
Again, you might question how does a blogger make money by watching videos? The answer is obvious. You can make money by reviewing ads, documentaries, movies and other videos for producers and blog about them. This is one of the best and fastest ways to make money from watching videos.
You can also make money from affiliate marketing by watching and reviewing videos. The best part of it is that you can become an affiliate for online retailers such as Amazon where DVDs videos are sold. You get a commission when anyone clicks on the link on your review to buy the video.
Additionally, video producers will also pay you for something called sponsored posts. They will give you some article or content that you have to post on your blog to get paid.
These are some of the ways that all bloggers make money. You could turn your passion for watching videos and movies into a wonderful part-time hobby and become a blogger that reviews videos and movies.
Closing Thoughts
You can see from the above list that making money during spare time watching videos isn't really rocket science or something complex. In fact, this is the best way to turn your passion. Try them today and use your free time for something useful.