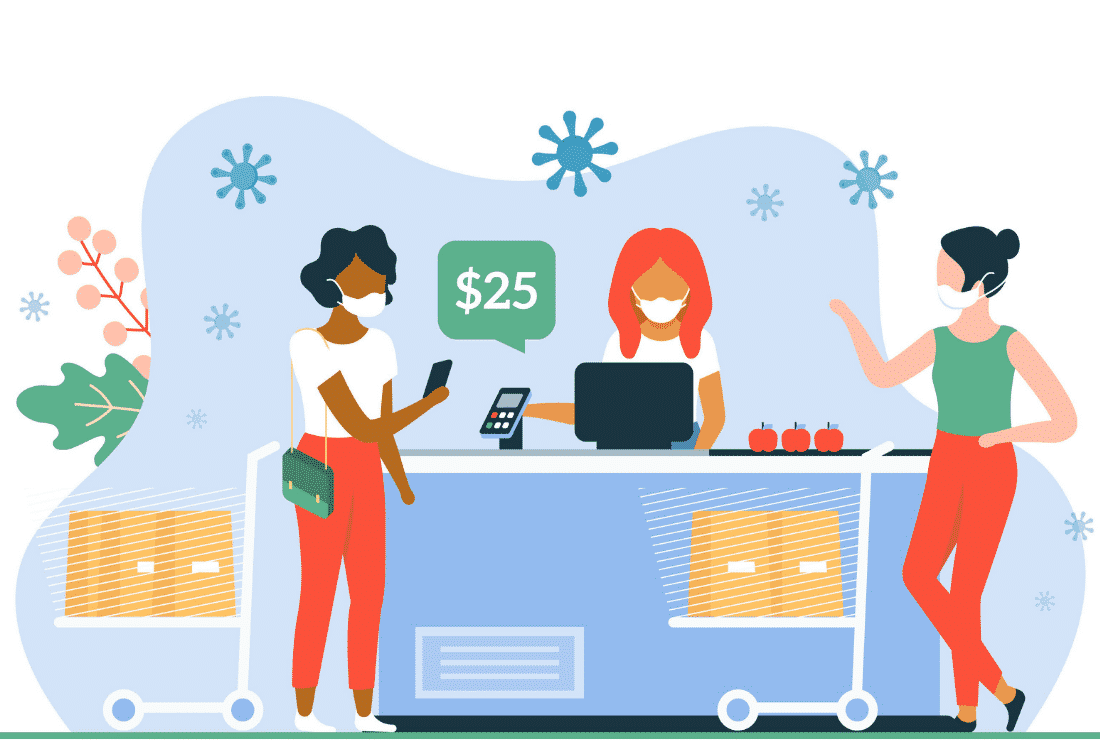 Billions of people around the world own mobile phones. However, less than two billion mobile phone users use apps to access bank accounts for payments. Thankfully, the number is growing as banks and financial institutions and significant relaters, government organizations and others move towards cashless payments.
As a result, most people don't carry much cash. Instead, they carry one or more payment apps on their mobile phones. This is safer because even if you lose the phone, nobody can make a fraudulent transaction unless they know your Personal Identification Number (PIN) for payments.
These payment apps are contactless and valuable when paying for purchases at stores online or offline, sending money to relatives and friends, splitting bills, paying rent, investments, and any cash transaction.
15 Best Contactless Payment Apps
This article will briefly discuss the top 15 contactless payment apps based on reviews from reliable websites. Depending on your needs, you could use one or more of these best cash apps.
1. Venmo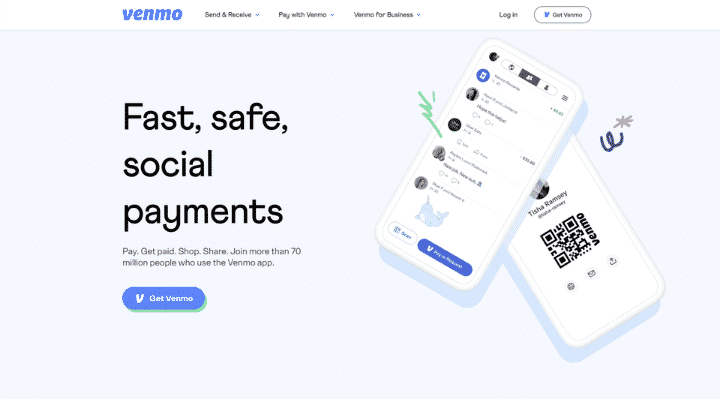 Venmo is owned by PayPal is one of the most popular NFC payment apps. Venmo works differently than PayPal & it's one of my paying apps. And that's the reason I rank it on top of my list because it is considered the best online payment app. You can use Venmo to send and receive money from anyone or pay for purchases.
Venmo integrates easily with Facebook. Meaning, you can add your Facebook friends to create Venmo contacts. Venmo offers the flexibility of transferring money from your debit card, credit card, or bank account. You can also use it as an online wallet.
2. Google Pay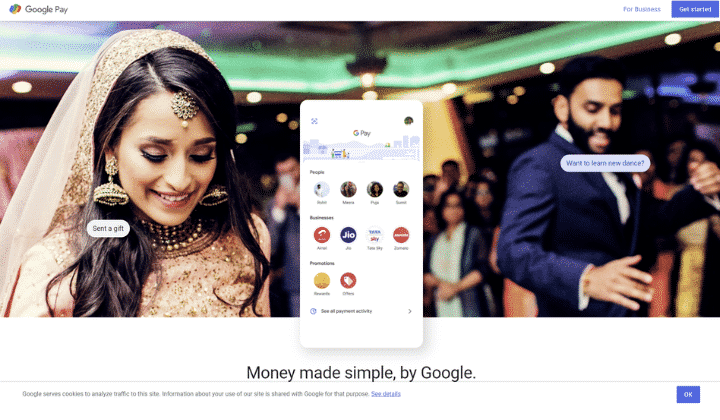 Google Pay ranks second on my list as the best mobile cash app. It was launched in 2018 by Google and incorporates Android Pay, Google Wallet, and Pay with Google. This is a very secure app because it displays the credentials of the person you're paying.
With Google Pay, you can do bill payments, transfer money, pay for shopping and transfer money to bank accounts. You can also check the balance for all bank accounts connected to this app. It doesn't store your personal information and creates virtual credit and debit cards.
3. Xoom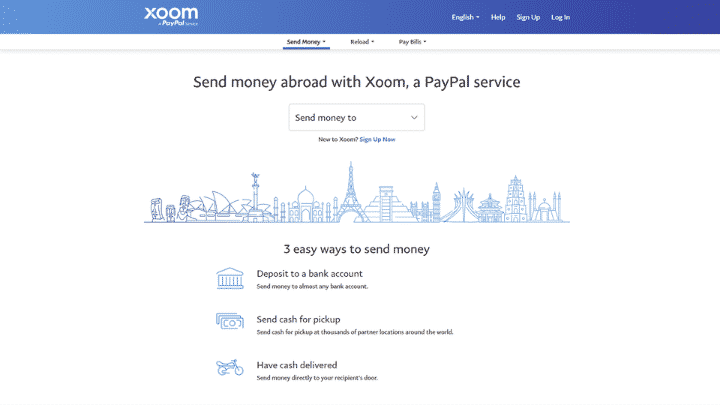 Xoom is a contactless payment app that allows you to send money worldwide. Xoom also allows you to send money directly to banks. And you can reload phones or pay utility bills in other countries too.
The Xoom interface is very easy to use:  to send money to the same person simply slide the resend button and the transaction will be over in a few seconds.
4. Samsung Pay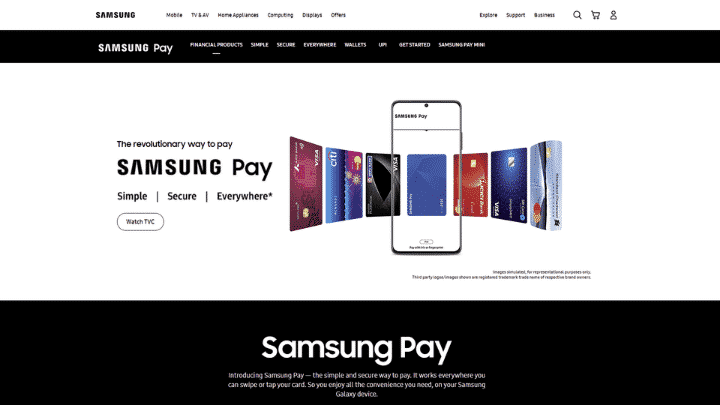 Samsung Pay is packed with more features than an ordinary mobile wallet. You can make purchases and earn rewards points. Using one of the best android pay apps, you can add all your credit, debit, gift, and membership cards.
Samsung Pay lets users make mobile payments at any location with a credit card reader and even monitors suspicious card activity. Samsung Pay creates a unique random set of numbers via tokenization for each transaction to secure the real card.
This excellent pay-by-mobile app turns your smartphone into a secure digital wallet. You can also get discounts and coupon notifications from local merchants by keeping location services switched on.
5. PayPal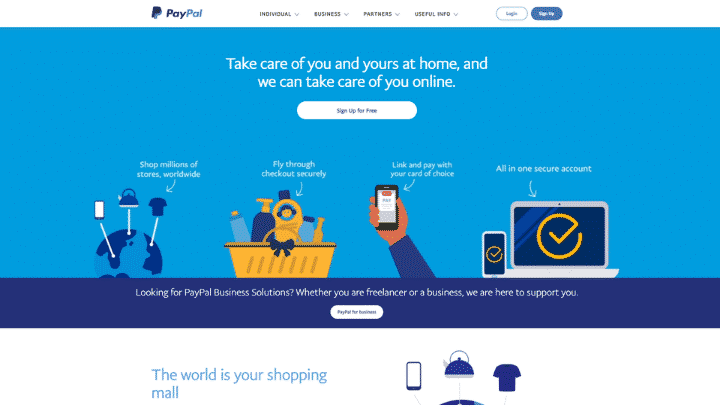 PayPal is the biggest payment app in the world. However, I mention it at No-5 because PayPal has many terms and conditions. They also charge fees for money transfers.
However, PayPal offers the easiest and safest way to make online transactions. This makes it the best payment app in the world. It is also accepted in over 200 countries and has over 200 million users. PayPal is the most preferred online transaction globally. It offers the ability to transfer money to and from any US-based bank account and other foreign accounts.
Must read: 30 Best Apps and Games that Pay Instantly to PayPal
6. Apple Pay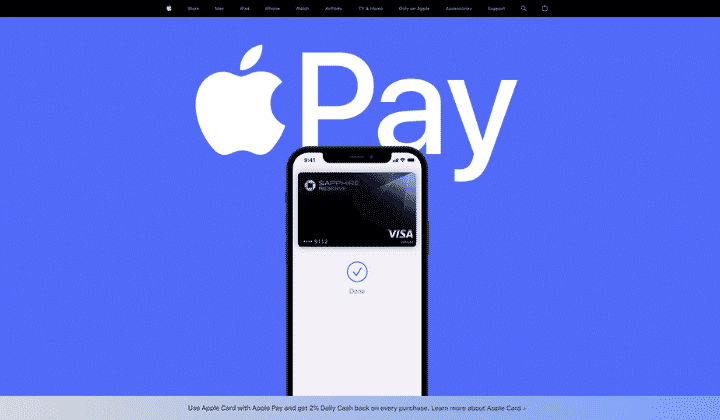 Apple Pay ranks sixth on my list because it has one feature that doesn't really help all users. It can be used to send payments only to iPhone users, which limits its capabilities.
However, Apple Pay enables you to make secure transactions at stores, online, and in-app purchases. Besides, can send and receive money from family and friends in Messages. Also, the money received is added to the Apple Pay Cash card, which can be used to make purchases or transfer to your bank account.
7. Square Cash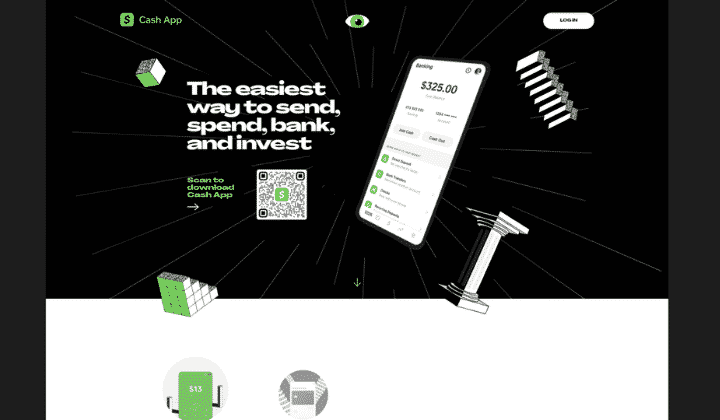 Square Cash the answer to increasing acceptance of peer-to-peer payments, is the easiest way to send or receive money. Square Cash does these functions, whether splitting the bill amongst friends or paying rent.
It is the best pay by a mobile app that any age group can use. This best mobile payment app draws funds from a linked bank account via debit card at no cost and offers various methods to quickly send and receive money.
8. Zelle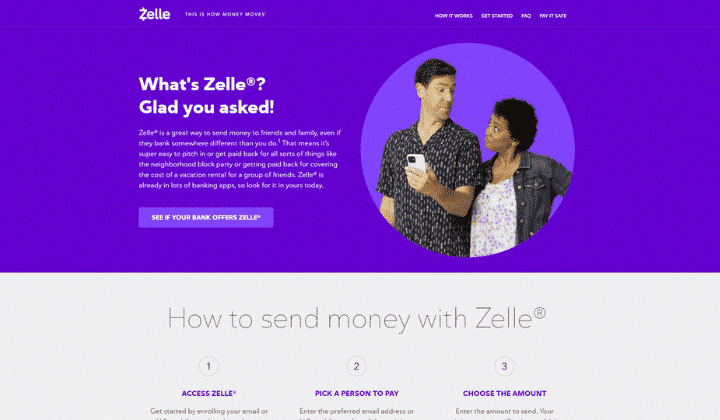 Zelle is also one of the best contactless payment apps to send money to those living in the US. This app works within your bank app. This means the money goes straight into the receiver's account.
Using Zelle's best online payment app you can pay to friends or family right from your bank. Also, if you have an account at a participating bank such as Chase, Bank of America, Citi, U.S. Bank, Wells Fargo, can send cash with same-day transfers.
9. Circle Pay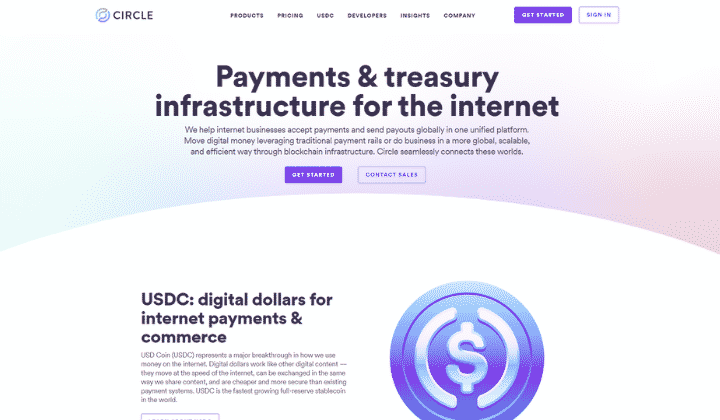 Circle Pay is an easy-to-use payment app, to make payments in US Dollars, Pound Sterling, or Euro. Circle Pays functions in 29 countries. Users need not pay any fee to send money between currencies. However, the major drawback with Circle Pay is that you can't pay online for purchases or split payments.
10. Alipay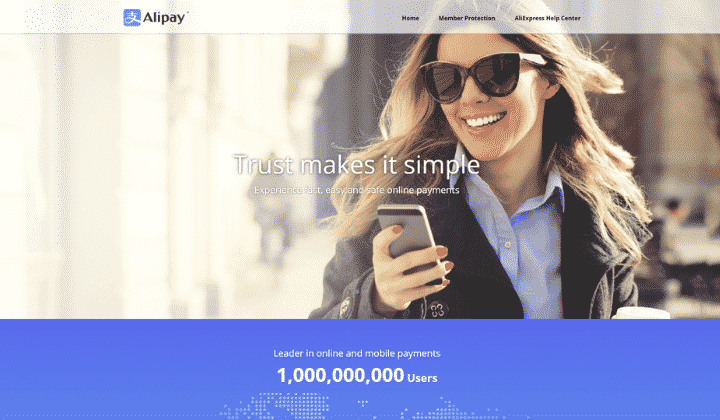 Alipay Wallet comes from the Alibaba Group, founded by the famous Chinese billionaire Jack Ma. It ranks among the world's widely used mobile payment apps. This mobile wallet feature, however, is available only for users in China.
With Alipay, you can easily send and receive money. Credit card from China CITIC Bank, Visa, and Mastercard. This mobile wallet app can be used to make payments, share bills, buy goods, and make in-app payments.
11. Skrill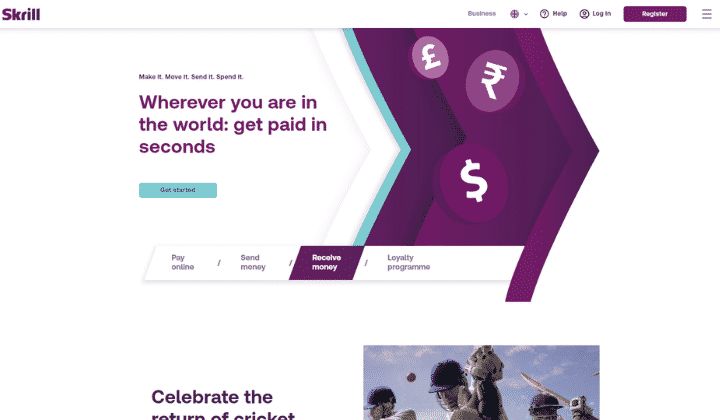 You can send or receive money from anyone, anywhere, with Skrill. All you require is the app and a valid email ID. Skrill stores your credit card, debit card, and bank details securely. This app is trusted by over 100 million people across 200 countries. You can also get special offers from various stores on Skrill and make purchases.
12. LevelUp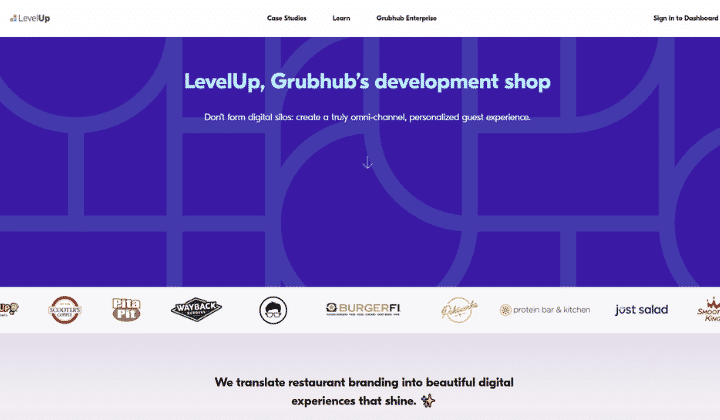 LevelUp is a superb app if you hate waiting in queues. You can order something and immediately pay online. It informs you when the order is ready and where to collect it. Also using the app users can choose from hundreds of places nearby and create a new order from scratch or re-order any items ordered in the past.
13. Qkr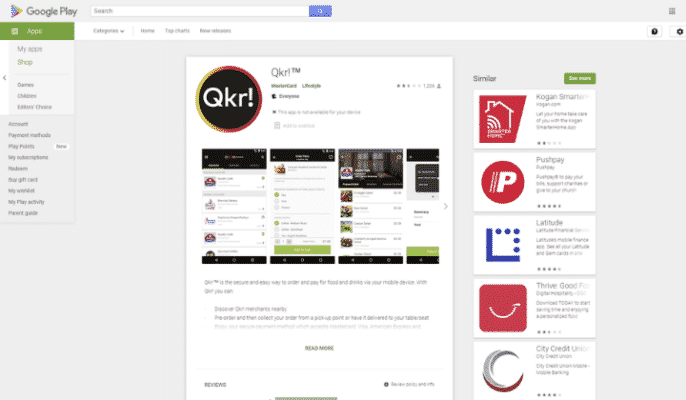 Qkr is the best contactless mobile payment app for splitting bills, making payments, and paying for food or drinks. This mobile payment app is free to use and is available at tens of thousands of locations.
It uses Masterpass, the secure digital wallet service from Mastercard. However, it also accepts other debit and credit cards from Mastercard, Visa, American Express, and Discover. Also, you can set up your debit or credit card to pay directly with your smartphone.
14. Visa payWave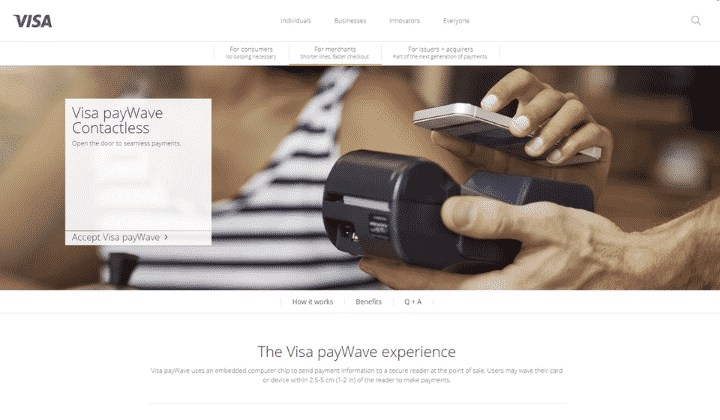 A new way of making contactless payments, Visa payWave is slowly becoming popular. Users having Near Field Communication-enabled mobile devices can use Visa payWave. Simply by tapping your phone in front of the Visa payWave contactless terminal, payment can be made.
Visa payWave can be used at stores like McDonald's, JB Hi-Fi, Bunnings, Coles, Woolworths, 7- Eleven, Foodworks, IGA, Caltex, and others. There's no need to enter your PIN for transactions. Simply use the payWave app to wave and pay.
15. Masterpass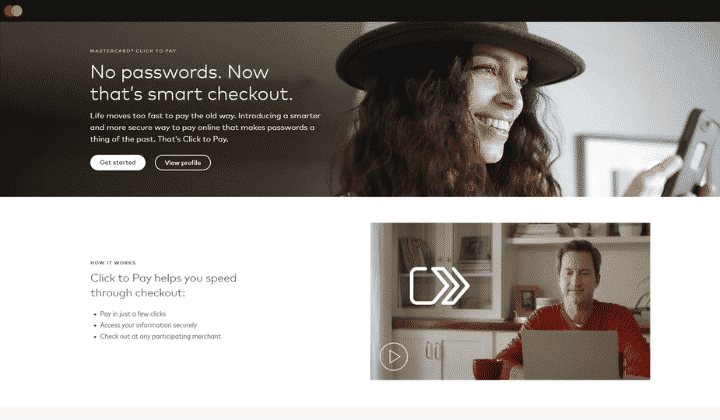 Masterpass by Mastercard is an all-in-one digital wallet that makes payments simple and easy. This mobile wallet app helps you save time by letting you check out faster than usual when you shop.
Simply store your payment and shipping information and leave the rest to the app. To use Masterpass, create an account, load the participating credit or debit card, and get going. Banks that support Masterpass are Ally bank, Central bank, People's United Bank, US Bank, Virginia Credit Union, First Tech Federal Credit Union, Bank of the West, and others.
In Conclusion
Since the world is now moving towards cashless payments, it's best to start using a contactless payment app now. As you can see from my list of the 15 best contactless payment apps known as NFC mobile payments, there's something for each one to suit individual needs.
I use different contactless payment apps because sometimes I have to pay for a store or buy something online where only a specific app is accepted. You, too, could use one or more of these apps to enjoy cashless transactions that are much simpler than you could imagine. All these apps are available on Google Play for Android users and Apple Store for iPhone users.