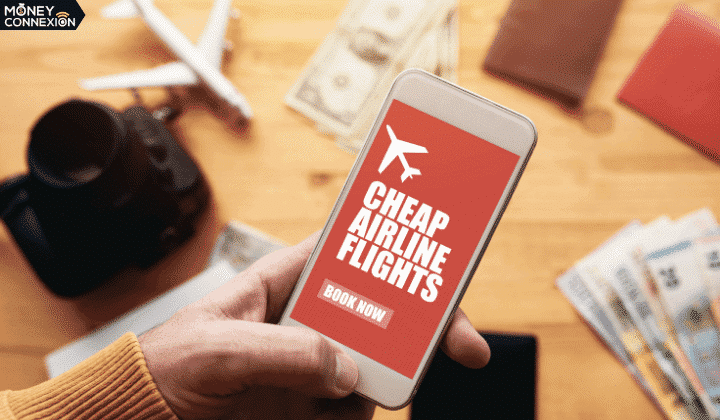 Most of us have heard about various common ways to get cheap airline tickets for our next flights. Haven't we? These include booking in advance, flexible travel dates, flying Low Cost Carriers and so on.
These ways to get cheapest airline tickets are indeed fine and work well for most travelers. And you could also save considerably using these ideas.
But what about other ways to get cheap airline tickets that nobody usually speaks about?
If you're among those travelers that would love to slice off a few Dollars off your next air ticket, continue reading. For that here I'll be discussing some amazing ways to get cheapest airline tickets for your next flight.
Pricing of Airline Tickets
The first thing we need to understand while talking about cheap airline tickets is finding how airlines price them.
Any airline on this planet has to consider several elements before arriving at a price for their air tickets.
The main factor of course, is the demand for airline seats on a particular route.  The second is cost of amenities that an airline will provide you while at airport, transit and inflight.
The third and most important consideration are taxes and levies of all sorts. Often, taxes and levies work out to as much as the airfare itself or even more.
These come under various heads such as fuel tax, airport tax and insurance cover while flying over riskier airspace and so on.
Despite all these factors, all airlines strive to keep their airfares affordable. They do this to ensure that maximum number of seats on any flight- or loads- are full.
Then there're several more considerations. And you could use to get cheap airline tickets available for your next flight.
Ways to Get Cheap Airline Tickets
These ways to get cheapest airline tickets that I'll be discussing now are available in most parts of the world. Because airlines operate under various international agreements and treaties. Hence, they generally have common procedures for pricing airfares.
1. Fly Indirect or Offline Carriers
Using indirect or offline carriers is my favorite way to get cheap airline tickets.
Let's start by understanding what're indirect carriers? In simple words, indirect carriers are airlines that don't offer a direct flight between your city and the destination.
That means, you'll have to change at least one flight between your city and the destination. Since it involves waiting and spending time, indirect carriers generally offer fares that're cheaper than those flying directly between your city and the destination.
Offline carriers don't operate to your city. Instead, they have cheap flight tickets to your destination from their hubs. This means, you'll have to fly on two or more airlines to get to and from your city to destination.
Traveling offline carriers can prove cumbersome unless you're a veteran traveler. Because you'll have to collect your baggage and sometimes, check-in again at the transit airport. It can also involve longer waits at the transit lounge. Hence, these carriers offer the cheapest flights.
The flipside of using indirect or offline carriers: you'll spend some time transiting at various airports.
The bright side: if your transit time is longer than eight hours, an airline has to offer you Stopover Paid by Carrier (STPC) benefits, which includes free stay and food at a hotel at the transit point. This allows you to do a quick sightseeing tour in some country, if the airline or visa regulations allow.
2. Use Frequent Flyer Miles/ Loyalty Points
A whopping 50 trillion loyalty points from airline frequent flyer memberships go waste every year, according to AOE. Add to that nearly 50 percent of loyalty points from credit and debit card that're never used.
In 2011- or 10 years ago- Americans alone accounted for $16 billion worth loyalty points being wasted every year. The amount could have easily doubled over the last decade, industry sources claim.
If you're member of an airline frequent flyer club or loyalty program of some credit card or debit card, use them to get inexpensive airline tickets. Joining airline frequent flyer programs is very easy.
All you need to do is visit the website of your favorite airline or an alliance such as One World, Star Alliance or Sky Team and register.
You'll get a frequent flyer membership number. Provide that the time of check in and you'll automatically have points credited to your account.
Also check rewards and points on your credit card and debit card loyalty programs. You might be already qualifying for a hefty discount flights or even a free airline ticket.
3. Special Discount Categories
Some travel companies might not disclose this immediately. However, airlines offer a lot of discount flights to students, youth traveling for specific purposes, senior citizens and retirees, veterans, persons with special needs and so on.
They also offer group flight discounts if there's a specific number of people that're traveling with you.
If you're traveling to attend an event, check if they have an official or designated carrier. Because they offer special discounted flights to attendees of that event where you can save money on this travelling.
You'll most likely have to prove that you're a student or youth traveling for specific purpose or provide age proof to get such special flight discounts.
However, airlines are more than willing to offer them, if you approach the right ones. And some travel agents could also help you with such discount airline tickets booking.
4. Check for Empty Leg Flights
This system is a bit complicated but it does work well. Check for empty leg flights. Generally, you'll come across empty leg flights that operate on charter between your city or a nearby one and your destination.
An airline flies an empty leg flight when it needs to bring passengers from one place to another. However, they don't advertise tickets or schedules for the incoming or outbound section of the flight. Instead, they generally fly empty or without passengers.
However, to ensure that some cost of the flight is recovered, they offer seats to regular passengers on empty leg operations.
Generally, this happens with charter cheapest flights. Seats on empty leg flights are generally available directly from an airline or only a couple of travel companies.
Though cost of airline tickets on empty leg flights are cheap, you'll have to do without a lot of stuff such as inflight food, drink and entertainment in most cases. But generally, such airlines permits you to carry own food and booze aboard in limited quantities.
5. New Route Launches
This is more of a marketing gimmick followed by almost every airline. They offer hefty discount airline tickets on a new route from your city.
Or when an airline begins operating flights newly to your city. It could be a carrier from your country or even a foreign one. These flight discounts are legit and given to grab a slice of the market share while popularizing their new services.
Traveling on such cheapest flights can indeed be a superb experience. If it's a maiden flight, you'll not only get a cheaper ticket but also some freebies and excellent inflight service.
All airlines literally pour money to popularize their new routes in their own market and foreign ones too. Hence, they take extra efforts to ensure you have a memorable experience along with hefty savings on airfares.
In some cases, they also offer a free air ticket or superb rebates for a companion or spouse. And amazing flight discounts for groups and families. These are part of their marketing exercise.
6. Scheduled Charter Flights
The term Scheduled Charter cheap airline flights does sound complicated. But it's not. In simple terms, a Schedule Charter Flight is one operated by a company before it gets the status of a full airline in any country. Some companies launch such cheapest tickets to as a run-up to full-fledged commercial operations as an airline.
They will sell lowest priced airline ticket through their own offices or travel companies. Their flights operate according to a schedule.
But instead of operating as an airline, they operate as a charter flight only. If you know an airline is coming up in your area, check if they'll be operating Scheduled Charter Flights before launching.
7. Cheapest Flights to Secondary Airports
Let's consider you're flying from New York to Frankfurt. There's a choice of landing at Flughafen Frankfurt Am Main or at Frankfurt Hahn.
While the former is the main airport of the German city, the latter is the secondary airport.  This means, an air ticket between New York and Frankfurt Hahn will cost you lesser.
Though you'll pay a cheap airfares, there're certain flipsides to arriving or departing from secondary airports. The main reason is they'll generally be at some distance from your destination city.
While some airports offer free road transport to the destination city, others require you make own arrangements- which can work out expensive.
8. Holiday Packages
This might come as a surprise but often, booking a small holiday package with discount at your destination costs as much as a regular cheap flight tickets.
This happens when a country or city is promoting itself as a tourist destination. You might get something like two-nights-three-days package with return tickets for a price that's equal to the airfare only.
As I mention earlier, airlines also offer cheaper fares for attending an event if they're the official or designated carrier. In such cases too, you'll be able to get hotel accommodation and airfare at much cheaper rates.
However, before you book a holiday package merely because it works out equal to the cheap air fare, check the terms and conditions.
In some cases, you might be unable to extend your stay beyond the validity of the package at the destination. And in others, extending the ticket to cover any other destination might not be possible.
In Conclusion
At the time of writing this article, most air carriers in the world are reeling under the financial impact of the Covid-19 pandemic in early 2021. That's because most airlines had limited or no operations for a better part of 2020.
As travel gradually picks up with some areas of the world being identified as 'travel bubbles' or safer places despite the pandemic, airlines might come up with special offers to encourage passengers. However, what the future holds for air travel is anybody's guess as airlines try to cope with mounting losses and have been laying off staff around the world.