Whenever we think of inexpensive products or clones or the cheapest shopping, the first thing that comes to our mind are things made in China. I won't say that everything made in China is cheap or made with low-quality material.
Indeed, China is an industrial powerhouse. Hence, you can buy excellent Chinese-made products like clothes, electronics, and others for low prices online.
The question, therefore, arises, which are the top Chines stores for online shopping? And what does one get on these online shopping websites?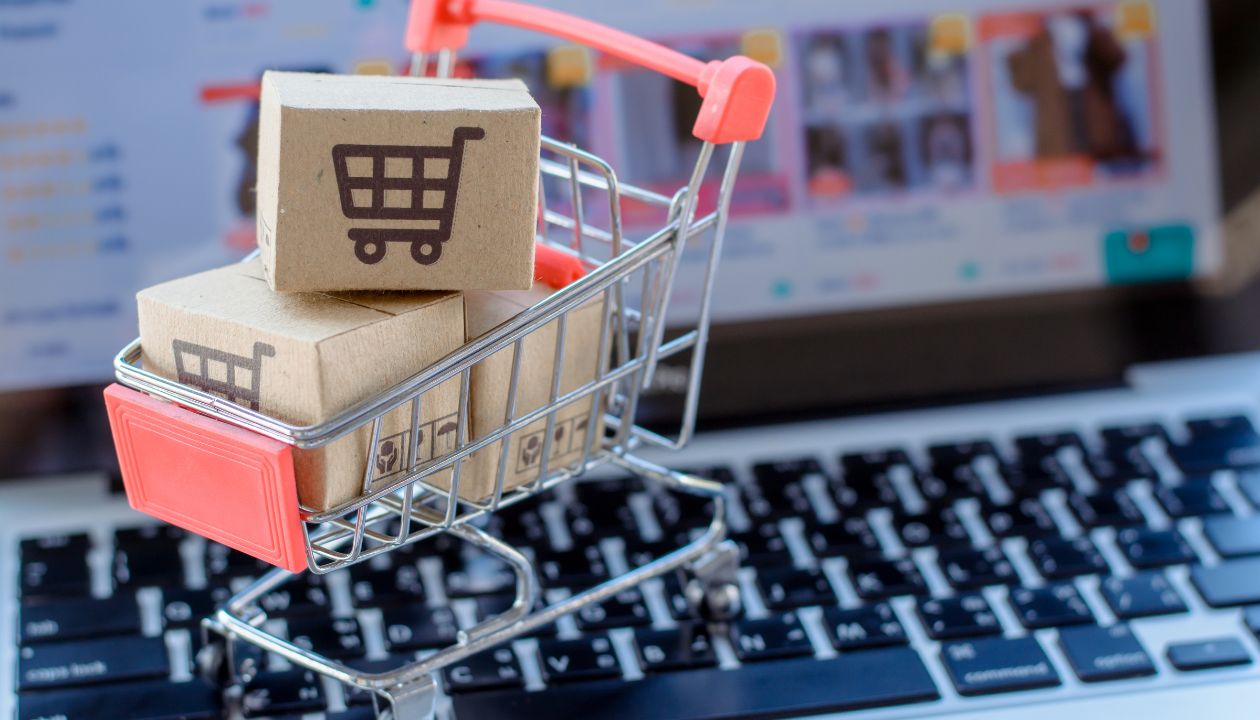 Table of Contents
Top 15 Chinese Websites For Online Shopping
Therefore, I'm providing a curated list of the top 15 online shopping websites in China that ship internationally.
1. Ali Express
Jack Ma, also known as Ma Yun, is the creator of AliExpress.com, the leading online shopping platform in China. AliExpress.com offers a wide range of products, from small items such as pins and soap to high-tech electronics and smartphones.
With over six million products available, most of which are manufactured in China, the website offers options for Business-to-Business, Business-to-Consumer, and Consumer-to-Consumer trade. A subsidiary of the Alibaba Group, AliExpress.com was established in April 2010.
2. Alibaba
Alibaba Group's flagship company, Alibaba.com, was founded by Jack Ma and has become a popular online shopping destination for millions of dropshippers worldwide. The website boasts over one million verified suppliers, including manufacturers, wholesalers, and distributors of various products sourced from China.
In 2019, Alibaba Group generated CNY 376.8 million in revenue from Ali Express and Alibaba.com. Despite primarily being geared toward bulk buyers, individuals can also purchase from Alibaba.com, as the website does not sell any products.
Instead, it features over one million sellers that buyers can contact directly to place orders. Alibaba.com offers a wide range of products, with over 30 million options available, from industrial supplies to consumer goods.
3. Amazon China
Amazon, the world's single largest online store, has an independent online shopping website for China too. Offered exclusively in Putonghua or Mandarin Chinese language, Amazon.cn lists almost every product that you could find on any other Amazon website.
However, as per the policy of the People's Republic of China, they sell only Chinese products, and imported ones are prohibited.
Though Amazon China is very popular, here're some facts you should know. Amazon.cn doesn't list Western books and movies on its website. Only books and movies that have passed stringent Chinese censorship can be sold on Amazon.cn.
And sometimes, they're unable to ship your order outside China due to international regulations and tariffs. It lists close to 20 million China-made products mainly.
4. Sunsky Online
Sunsky Online is an excellent online shopping platform from China, allowing customers to purchase goods at wholesale prices directly from the Shenzhen industrial hub.
This website offers a wide range of products, including smartphones from leading Chinese brands such as Huawei, Mi, Xiaomi, and OnePlus, as well as household goods, clothing, electronics, and home appliances from other Chinese brands at competitive prices.
The website is particularly popular among Western shoppers looking to buy directly from China and is designed with user-friendliness in mind. All listings in English and prices listed in US dollars make it easy to navigate and understand.
Sunsky Online offers fast worldwide delivery, even from their Shenzhen business hub. However, it is important to remember that customs duties and other tariffs may apply when receiving your order.
5. Banggood.com
Also popular among international shoppers is China's popular online store, Banggood.com. They have frequent sales and special offers and compare very well with American and Asian online retailers.
Additionally, they also deliver to addresses worldwide, either for a small shipping fee or free, depending upon your order.
Banggoood.com has 37 fulfillment centers or warehouses worldwide for speedy deliveries of orders. They also have tie-ups with large logistics companies, including DHL, Logistics Post of India, UPS, and others.
You can buy anything from clothing and dress accessories to high-end smartphones and electronics on this online shopping site from China.
6. Gearbest.com
Gearbest.com calls itself the most economical online shopping site in China. They have everything from cosmetics to clothing, watches, jewelry, sports goods, tools, and the entire range of smartphones and electronics from leading Chinese brands. Gearbest.com is popular for its fitness and outdoor equipment from famous Chinese manufacturers.
With five global warehouses for faster order fulfillment and cross-border sales, Gearbest.com is one of the topmost Chinese online stores. They also sell within China.
Additionally, Gearbest.com also offers an affiliate marketing program worldwide. Sales of goods through Gearbest.com is, however, limited to Chinese companies and businesses only.
7. DH Gate
DH Gate claims it sells a product every 1.3 seconds through more than 2.2 million sellers around the world. They also have 26 million buyers from over 200 countries.
Additionally, DH Gate provides services in different languages, including Chinese, English, French, German, Italian, Portuguese, Russian, Spanish, Arabic, Korean and Turkish, states their website.
This website is very popular among foreign expatriates residing in China since it offers multilingual services and features a few foreign vendors' products. However, there are some restrictions on the type of goods you can order for international deliveries due to trade and tariff-related issues.
8. Shein.com
If you're looking for excellent, in-fashion, and yet inexpensive clothing for children, women, and men, visit Shein.com. It's the largest garments and dress accessories online shopping website in China that serves over 200 foreign markets too. 
In many ways, Shein is giving stiff competition to online stores from the US, Europe, India, and Japan because of their competitive pricing and free shopping policies.
9. Light in the Box
Based in Beijing, this online store gets its name, Light in the Box, from an ancient Chinese tradition that signifies good fortune and prosperity. It ranks among the fastest-growing online stores in China that caters to the Chinese and international market.
Lightinthebox.com is primarily a clothing store for women, though, in recent years, they've added lines for men, dress accessories, smartphones, and a few other categories too. Lightinthebox.com also has operations in America.
10. Yes Style
Yes Style has been popularizing Chinese fashion brands since 2006. This online store from China is popular within the country, Far East and South East Asia, as well as the western world. They primarily sell haute couture, formal and casual clothing for children, women, and men.
Over the years, Yes Style has diversified into other products, including lifestyle goods, travel requirements, body and beauty products among others. YesStyle.com has close to a million followers across the world on its Instagram page and countless online shoppers worldwide.
Other Top Online Chinese Stores
In addition to these top 10 online shopping sites, there're quite a few others too. However, these aren't popular around the world.
That's because they're primarily in Putonghua (Mandarin Chinese), the official language of China. And they might not be shipped internationally.
However, I'll list them just in case you're interested in seeing what Chinese people buy.
Buying from China & Problems
Though every top online shopping site in China sells to international customers, you might face some problems getting deliveries. One of them is import duties that most countries levy on foreign goods. Another thing is getting replacements, which can take considerable time.
The third is foreign exchange rates between US Dollar and other currencies against the Chines Yuan. That's because the Chinese currency is highly regulated and hence, you may end up paying more money due to currency conversion.
And the fourth problem relates to child labor. Some countries ban specific goods that are suspected to be made by child labor or slave labor in China.
Additionally, there're also reports of some Chinese companies manufacturing products with materials that are considered harmful to human health. These also include non-consumables such as toys and clothes.
In Conclusion
It is important to verify the legitimacy of any online shopping store in China before placing an order. Due to the impact of the Covid-19 pandemic on China's foreign relations, there may be restrictions or additional charges for receiving products from China in your country. Consult with your local post office to confirm the status of these products before making a purchase.
FAQ
Which is the best online shopping site in China?
Taobao is widely considered to be the best online shopping site in China. It offers a wide range of products, from clothing and accessories to electronics and home goods, at competitive prices. It also has a user-friendly interface and great customer service. Additionally, it provides fast delivery options and secure payment methods.
Is there an Amazon in China?
Amazon does operate a website in China called Amazon.cn and has partnered with local companies to offer services like Prime Video and Kindle e-readers.
What is China's version of Amazon?
China's version of Amazon is called Alibaba. It is a global online retail service founded in 1999 by Jack Ma, and it serves millions of customers worldwide. It offers products in a variety of categories, including consumer electronics, apparel, home appliances, and more. Alibaba also operates the popular Taobao marketplace for Chinese consumers.
Why is Alibaba better than Amazon?
Alibaba offers a wide range of products and services, from consumer electronics to groceries, at lower prices than Amazon. Additionally, Alibaba has a more comprehensive selection of international goods, making it easier for customers to find items that may not be available on Amazon. Finally, Alibaba offers faster shipping times than Amazon in many cases, ensuring customers receive their orders quickly.