If you follow the news closely, you would definitely have heard about this famous app known as TikTok. Actually, this app is famous as well as notorious.
It is famous because many people make millions of Dollars using their own skills. It's notorious or infamous because TikTok sometimes gets into the news for the wrong reasons, such as being banned in certain countries.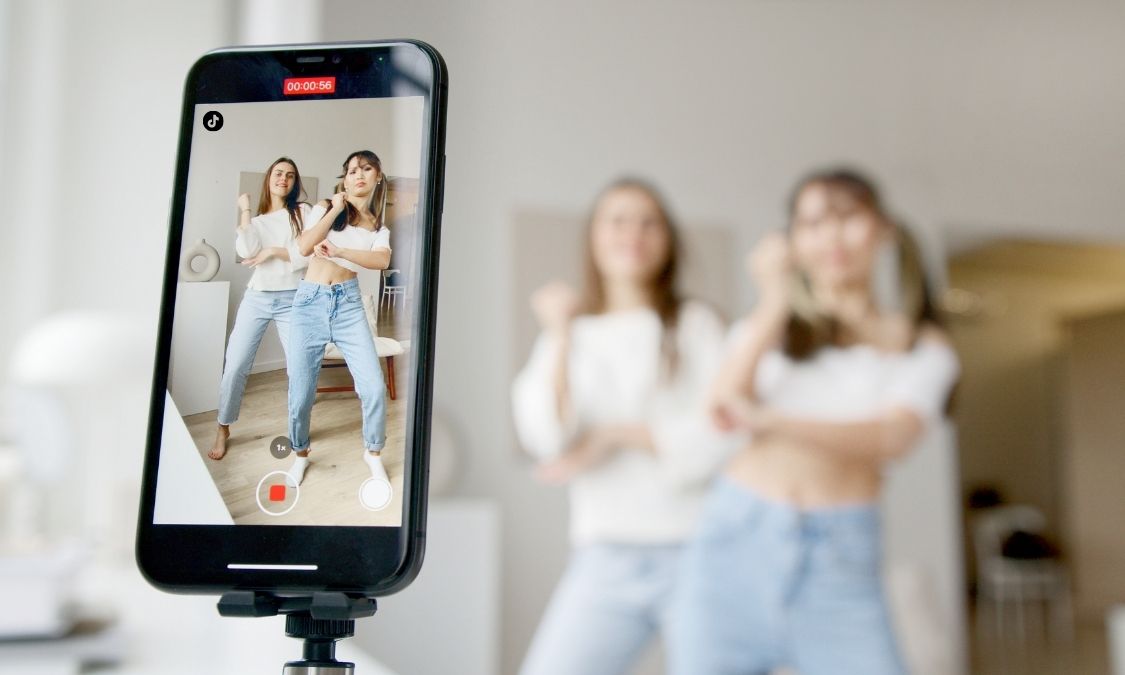 Table of Contents
Fame and Infame of TikTok
While this app is popular in countries where it's available to view short videos, there're also suicide cases by persons who became TikTok stars. Then we also have some crimes related to TikTok, with criminals getting ideas from this short video-sharing app.
Regardless of which way you see TikTok, it remains one of the popular apps where anyone like you and me can create and post short videos. As a matter of fact, by mid-2022, TikTok had over one billion Monthly Average Users (MAUs). Understandably, TikTok presents a lot of scopes for everyone to make money. Some people are already TikTok millionaires.
However, a lot of people that're new to TikTok or want to earn something from this amazing app, often ask the question: "How to make the most money with TikTok?"
Therefore, continue reading this article if you want to make the most money with TikTok. I am presenting a complete guide that would help you make money on TikTok.
Let's start by understanding how TikTok works.
Understanding TikTok
In 2021, TikTok announced that users could upload a video of up to 10 minutes on the app. This is good news for TikTok users because 10 minutes is enough time to present a short story about anything.
To use TikTok, the first thing is to download the app on your mobile phone. When you open the app for the first time, there're some simple and basic details that you need to key in, and you're ready.
TikTok has two main features. The most popular is the video-watching default feature. Here, you can search for thousands of videos and watch the ones you love. You can also select videos by their genre.
The second and most important feature that you need to know about is creating and posting videos that you make. That's because nobody will pay you for watching videos. However, you can get payments for the videos you make from at least eight different sources.
In fact, the most popular types of videos are lip singing and lip performances, where you simply move your lips in tune with a song's lyrics. However, these won't really get you any or much money. Therefore, the best thing to do is create videos that people would love to watch.
The second feature takes you to a screen where you can launch the camera of your mobile. With this feature, you can make a video of 10 minutes, do some minor editing using the software provided on TikTok and upload it within a few seconds, depending on your Internet speed and the file size of the video.
Types of Videos for Your TikTok
Actually, you can upload any type of video on TikTok. The Copenhagen, Denmark-based research company Influencer Marketing Hub actually says that there're over 20 excellent ideas for making videos for TikTok.
Some of these ideas are:
Song Imitations and Lip Singing
Comedy Performances
Social Media Challenges
Do-It-Yourself
Online and Offline Gaming
Live Videos
Videos of Daily Life
Nature
Celebrities
Disasters and Unusual Occurrences
You can refer to any list available online to see what's trending on TikTok or Google Trends and make a video accordingly. However, in my opinion, the best ideas to create your own videos is with your own unique ideas. I will be discussing some of these best ideas to show how to make money on TikTok.
8 Best Ways to Make Money on TikTok?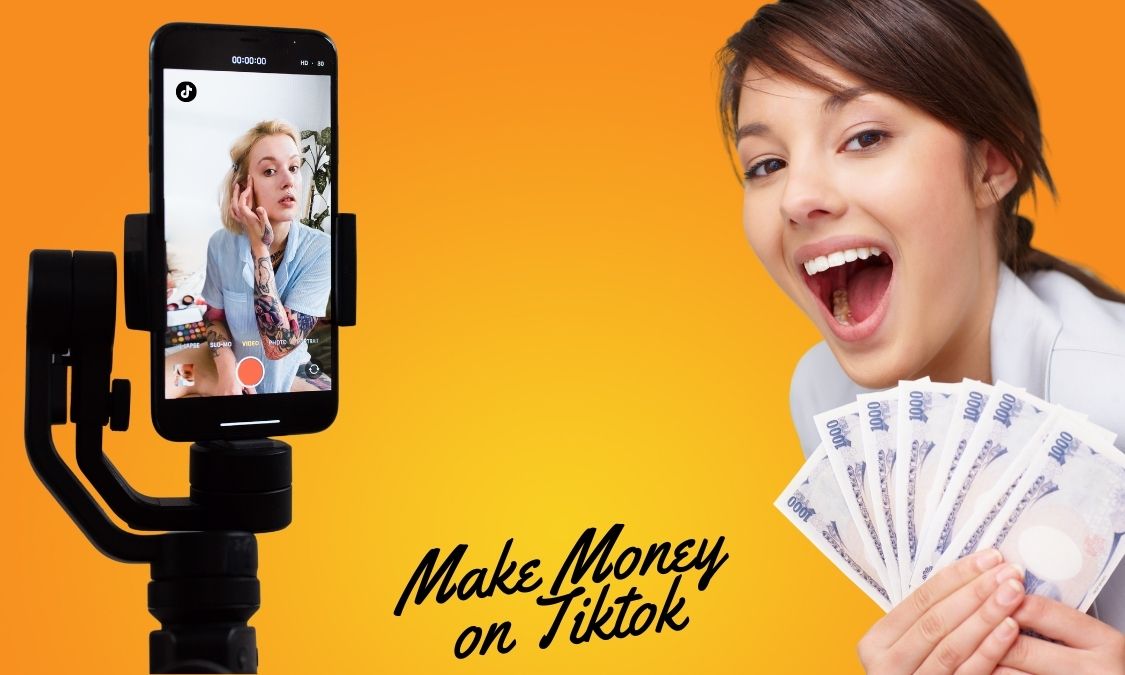 Now, let's see how to make the most money with TikTok. However, I will warn you that making money with TikTok isn't as simple as anyone would love to believe. Instead, it takes a lot of hard work and dedication to find followers and create videos.
Therefore, I suggest that you read this article till the end. I will show you some of the topmost ways to make the most money with TikTok. The number of your followers and viewers will actually decide whether or not you can make the most money on TikTok.
1. TikTok Creators Fund
This is the best way to make the most money with TikTok. In August 2021, TikTok announced that it was upping the money for the TikTok Creators Fund to a whopping $1 billion worldwide. This means you can actually get a slice of the $1billion.
How does this work? Actually, TikTok Creators Fund is for persons who already have a large following. Here're some of the criteria that you need to fulfill.
Minimum age 18 years.
A resident of the USA, Canada, Italy, Germany, France or Spain.
Have at least 10,000 followers on TikTok.
Have 100,000 video views during the 30 days on TikTok.
All videos should comply with TikTok community guidelines.
If you qualify, your videos will be judged on the basis of their quality, type of engagement, viewership, and other parameters. If these videos meet the necessary standards, you can get some money from the TikTok Creators Fund.
2. Tie-Up With a Brand
The fastest way to make the most money is by tying up with some famous brand. In fact, several large companies such as Pepsi and Coke also operate through TikTok to influence people.
If you have enough followers for your channel- at least 10,000 or more, you can look at the possibilities of becoming an influencer for that brand or at least a micro-influencer in your community.
The brand owner pays for your effort. This involves the regular posting of videos that subtly promote the brand.
3. Tie-Up With Influencers
If you're just starting off with TikTok and are able to get a large number of followers within a short period, the best thing would be to contact a good influencer and work alongside a micro-influencer.
That way, your popularity also grows, and you get some money for your assistance. Generally, these influencers will promote a brand or some merchandise.
You would be doing the same on behalf of the main influencer in your community. You get money as an affiliate and partner from the brand owner or the main influencer.
4. Sell your Own Merchandise
Again, selling your own merchandise isn't for a fresher on TikTok. However, if you have a sizeable following such as 2,000 persons, it's possible to create some unique merchandise and promote it through your TikTok handle and channel.
Make short ads on TikTok using their Ad Manager feature and promote. In such cases, you would have to open a payments system for your buyers and, if necessary, tie up with the United States Postal Service or any other delivery service, depending on the orders you receive and send. You could also get orders from foreign countries.
5. Advertise Small Businesses
There're lots of small online businesses that don't have the budget for large advertising campaigns. In such cases, you could offer them advertising services through your TikTok handle. It's very simple, actually.
Creating ads for such businesses can be done using the Ad Manager feature of your TikTok. And you would get money from these small business owners.
In such cases, you should be sure to have enough followers on the TikTok handle and channel unless you have that, it's not possible to advertise to the local customers that a business wants to target.
6. Collect Virtual Gifts
Your fans can actually send virtual gifts when they like a video. These virtual gifts are redeemable for real cash that could be useful for shopping online or stepping up the viewership of your TikTok channel.
The best way to ask for virtual gifts is by going live with some activities. It's worth remembering here that you can't actually live-stream a game when some TV channel has telecast rights.
But you can broadcast live events such as a local show or concert or even your own life as you go about doing things at home or workplace.
7. Go Crowdfunding
If you have some major project, it's legit to launch a crowdfunding campaign over TikTok and ask your fans for donations. Understandably, not all your fans or followers would contribute, so keep expectations low.
You can ask for small donations starting at just $5 or $10. That way, it's possible to attract more people to donate to the crowdfunding campaign. It's also worth considering a tie-up with a crowdfunding platform to conduct their campaigns or own.
8. Launch Subscription Service
As a TikTok content creator, you could also consider launching a subscription service for your content. That means, you will ask for a small monthly fee from fans and followers to access premium content.
You might have to offer a free channel and an eponymous paid one in such cases. Keep the subscription fees very low, such as $1 only per month. Nobody minds paying a Dollar if you provide excellent and engaging content to viewers.
Focus on Getting TikTok Followers
Actually, all these eight ways to make the most money on TikTok are possible only when you have a large number of followers. This requires tireless and hard efforts because TikTok viewers have thousands of choices to watch videos they like.
Creating videos that people would love to engage with and watch as well as share with others is the key to getting more followers. It's not hard, and thousands of TikTok users actually get these fans easily.
There're some ways to boost your followers artificially by paying some money. A lot of freshers to TikTok actually pay to get followers. However, this doesn't mean that you would get superior-quality viewers.
Wrap Up
Even if you're a fresher at TikTok, you can use some of these ways to make the most money with the app. The key to making money is more followers, as you can see.
Growing followers means only one thing: creating and uploading videos that people would love to watch. You could refer to the link I have to give or select a broad subject that touches people's lives and helps them live better.
FAQ
How do people make money on TikTok?
TikTok is a social media platform that allows users to create and share short videos. There are several ways people can make money on TikTok, including sponsored content, live streaming, affiliate marketing, brand partnerships, Selling products, etc. It's worth noting that making money on TikTok requires a significant following and engagement. Successful TikTok creators typically have a niche, consistent content, and a strong engagement with their followers.
The amount of money one can make on TikTok varies greatly depending on factors such as the number of followers, engagement rate, and the type of content being posted. Creators with a large following and high engagement rate are more likely to be approached by brands for sponsored content opportunities. According to a 2020 report, top TikTok creators can earn as much as $200,000 per sponsored post.
How many views do you need on TikTok to make money?
To make money on TikTok, you will need a significant number of views on your videos. To qualify for sponsored content, you typically need at least 100,000 followers and an engagement rate of at least 10%. The TikTok Creator Fund requires at least 100,000 followers and a good-standing account. Other monetization methods, such as affiliate marketing, promoting your own products, or collaborations with other brands, may require fewer views and followers.
Who is the highest paid on TikTok?
Charli D'Amelio is the highest paid TikTok influencer, earning around $4 million per year. She is known for her dance and lip-syncing videos and has over 100 million followers. Other high-earning TikTok influencers include Addison Rae, Dixie D'Amelio, and Loren Gray.