Whisky or whiskey is the most popular alcoholic drink in the world, rivalled only by beer. In 2015, people around the world guzzled some U.S. $5.41 billion worth whisky.
The global whisky market is growing steadily at around five percent per year. It is estimated to reach the U.S. $7.40 billion mark by the year 2022.
The price of Scotch Whisky is decided by its age: The older or more mature the whisky, the higher price it commands. Whiskies that are rare to find command better prices. The other most important factor for pricing is the quality and type of malt or blend of malts.
Other considerations for pricing include reputation of the distillery, place of manufacture and popularity of the brand, among others. The cheapest whisky distilled in Scotland is sold at prices ranging between U.S. $8 to U.S. $12.
Over the last few decades, the type of flacon or bottle used to present the whisky also decides the price: Rare, ornate, handcrafted and designer but empty flacons can command prices of millions of dollars. Rare whisky in a regular bottle can cost U.S. $125,000.
However, the highest price commanded in the international market was for a rare whisky presented in a designer flacon- it is priced at a whopping $6.4 million. The 'cheaper' variants in the rare whisky category are all priced at U.S. $10,000 and above.
20 Most Expensive Whiskies in the World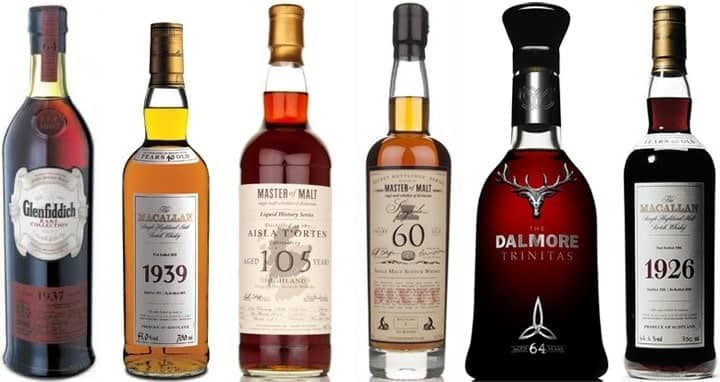 Here are the 20 most expensive whiskies of the world which people buy as collector items or for investments:
1. Isabella's Islay: U.S. $6.4 Million per Bottle
Isabellas' Islay is the world's most expensive whisky by all standards. While the whisky itself is of an extremely high quality- blend of fine and rare malts matured perfectly a large chunk of this staggering price is commanded by the flacon.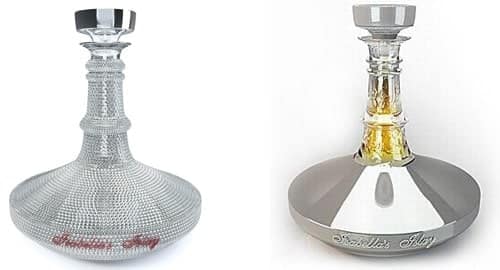 Handcrafted from English crystal, the flacon is covered with white gold and studded with 8,500 diamonds. The brand and other writing on the bottle's front is made with 300 rubies.
Craftsmen have also offered customized flacons featuring other gemstones including sapphire and emeralds. Customers can have this flacon further customized by having their personal inscriptions laid in gemstones.
The flacon is available as refills too and come with pouring flutes made of crystal. Should the flacon get damaged, it will be repaired by the same craftsmen who designed it.
2- Master of Malt 105 Years 'Liquid History' : US $1.4 million/ bottle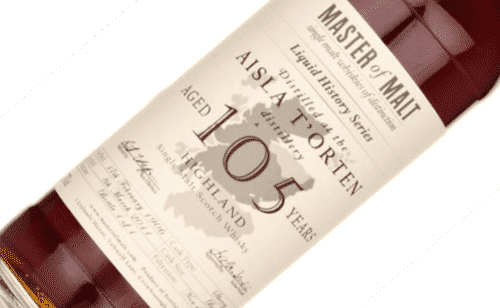 The Master of Malt 105 Years can truly be defined as one of the rarest whiskies of the world. Distilled on February 17, 1906, this Highland single malt whisky is the sole survivor of a tragedy.
The Master of Malt 105 Years was distilled by the Aisla T'Orten distillery in the Scottish Highlands. The distillery was completely destroyed by fire the very next day of its opening- February 18, 1906.
Only the ceremonial cask of whisky had been removed to a storing room when the inferno gutted the distillery. For almost a century, nobody knew of the distillery's existence and destruction except from documents written by its owner, Aethenias Simovent. The ceremonial barrel was preserved by Scottish historian Allie Sissel.
The barrel was offered to Master of Malt a few years ago. After running a series of tests to ensure the story about Aisla T'Orten distillery and the sole surviving cask were genuine, the whisky was bottled for sale. Thanks to the tragedy and its uniqueness, the Master of Malt 105 Years 'Liquid History' commands this staggering price.
3- Macallan 64 Year Old in Lalique: US $460,000/ bottle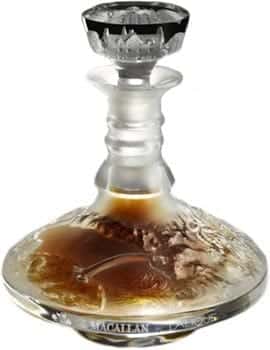 Again with this whisky, the flacon commands a high price. This Scotch whisky is 64 years old, made from the finest malts. At an auction in New York, a single bottle fetched a price of US $4,60,000.
Prices of this limited edition whisky and its flacon are said to have risen during the last year. The flacon is exclusive, made entirely from crystal and designed by perfumer Lalique, using the 'Lost Wax' technique which gives it a rare look.
4- Dalmore 62: US$ 250,000/ bottle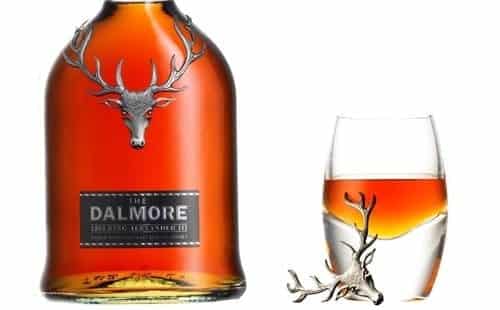 The price could be much higher considering that the last of the only 12 bottles ever produced sold by the Duty Free store at Singapore's Changi International Airport for quarter of a million dollars. It was reportedly bought by an anonymous Chinese businessman.
The fate of the bottle remains unknown. Another customer had paid $35,000 for the Dalmore 62 some years ago at a hotel bar and consumed it alone.
The Dalmore 62 was created by master blender Richard Patterson and was named after Andrew Sinclair, who worked at the Whyte and Mackay Distilleries for some four decades.
The Dalmore 62 is billed as "pure liquid gold' for its high price. It was presented on a hand blown crystal decanter featuring the 12-pointed platinum stag-head, the distillery's trade mark.
5- Dalmore 64 Trinitas: US $160,000/ bottle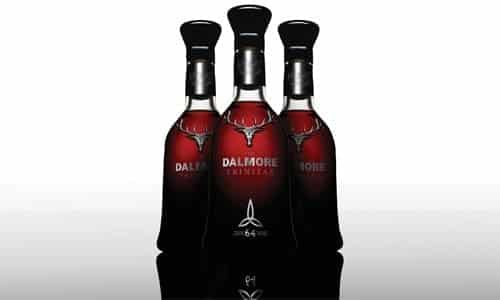 With spirits dating back to circa 1868, the Dalmore 64 Trinitas draws its name from the trinity. Meaning, only three bottles of this rare whisky were made.
The Dalmore 64 Trinitas created a record as the first whisky to takeoff at a six-figure price. Dalmore 64 Trinitas comes was presented in custom made flacons featuring the silver stag head.
6- Glenfiddich Janet Sheed Roberts Reserve: US$ 94,000/ bottle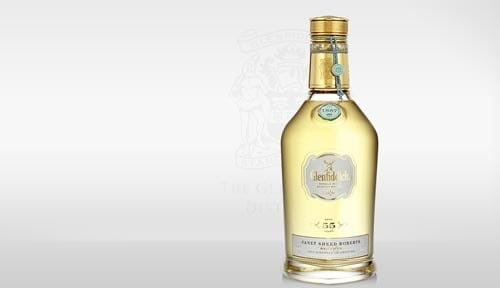 This whisky was released to commemorate Janet Sheed Roberts, possibly the oldest woman to have lived and died in Scotland- at the age of 110 years. Distilled by the world famous Glenfiddich, the cask for this whisky was filled in 1955 and named after the woman.
The cask was opened in 2011, after her death and only a dozen bottles were filled with this whisky, which makes it rare. Glenfiddich Janet Sheed Roberts Reserve is said to be a pale whisky with creamy vanilla taste.
7- 1926 Macallan Fine and Rare: US$ 75,000/ bottle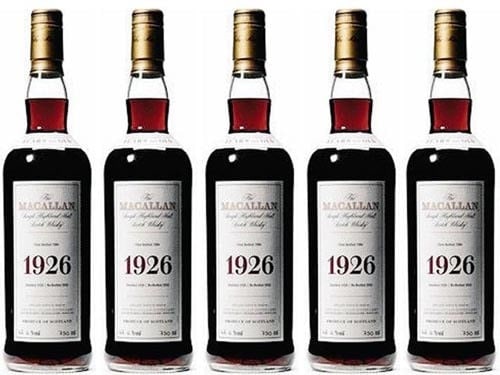 The 1926 Macallan Fine and Rare whisky made headlines after an unidentified South Korean businessman paid $ 75,000 for a single bottle at an auction. It is a rare whisky and is said to be the most matured as well as expensive scotch in the world.
Its flavour has been reported as concentrated and dry with an aftertaste of liquorice. This single malt whisky was literally unknown but emerged as a collector's item.
The scotch was originally priced at $ 38,000 but notched up almost double the price at the auction.
8- Dalmore Highland Single Malt: US$ 58,000/ bottle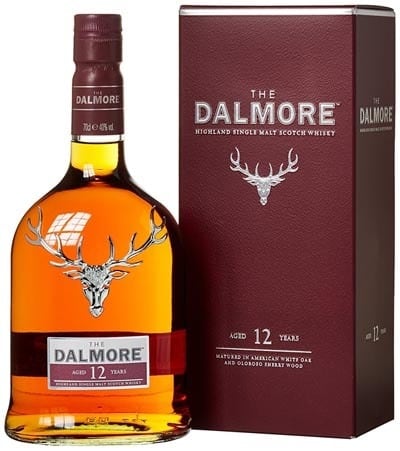 The Dalmore Highland Single Malt scotch is rather unique considering it was made from malts of four different years: 1868, 1876, 1926, and 1939. Only 12 bottles of this whisky were bottled in 1943, carrying unique label and the brand.
A 62-year old bottle of this scotch was bought by an unidentified customer at an auction held at the Pennyhill Hotel in Surrey, UK. The winner is said to have shared the bottle with five friends almost immediately, giving them the distinction of being the selected few who have ever tasted this whisky.
9- Macallan 1928: US$ 48,300/ bottle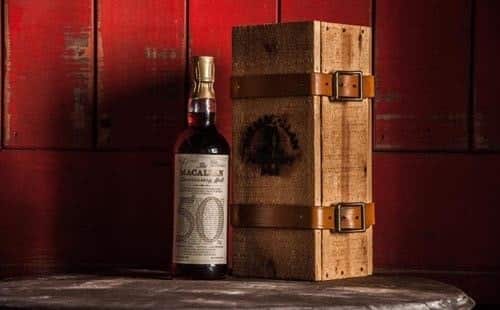 Macallan 1928 was made famous by the 2012 James Bond thriller, 'Skyfall'. The whisky, when launched, sold at $ 80 per bottle. However, demand shot up its price. A bottle of Macallan 1928 remained one of the most prized whiskies of the world.
Said to be relatively low on alcohol content, it comes from the one of the most reputed distilleries of the Scottish Highlands. The movie 'Skyfall' features a scene showing English actor Daniel Wroughton Craig sipping the Macallan 1928.
The movie producers are said to have thanked Macallan in their credits for the movie.
10- Balvenie 50 Year Old Single Malt: US$ 35,000/ bottle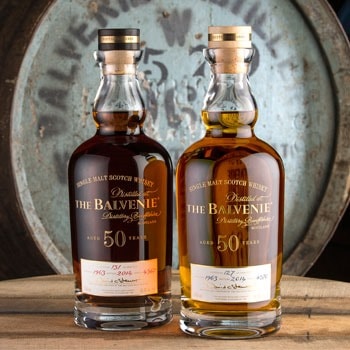 With only 88 bottles of this exclusive scotch whisky ever produced, the Balvenie 50 Year Old Single Malt is acclaimed as the topmost creation of career distiller David Stewart.
The distiller left this scotch to age in 1962 in an oak sherry hogshead cask that gave it the distinct taste of hints of honey, spices and citrus. The Balvenie 50 Year Old Single Malt bottles are encased in special wooden containers.
11- Macallan Lalique 62 Years Old Single Malt: $ 31,000/ bottle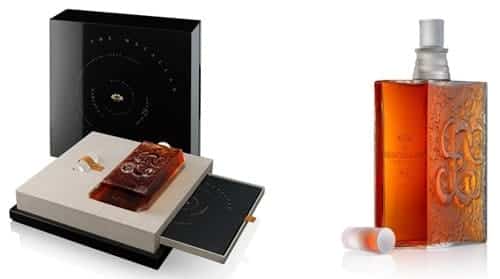 With a heady alcohol content of 53 percent, this whisky has unique notes said to be similar to blood, orange and treacle, apple and ginger, among others.
This whisky is a special but not a very limited edition from Macallan and hence, it is still available on the market. The Macallan Lalique 62 is a single malt whisky matured for 62 years.
12- Mortlach 70 Years Old: $ 28,000/ bottle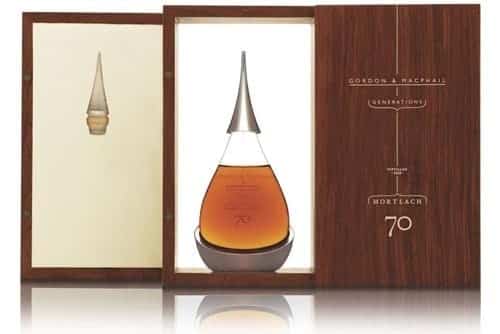 Presented in a eye-catching flacon, the Mortlach 70 Year Old is said to be one of the oldest single malt whiskies in the world. The Mortlach 70 Year Old made its appearance after a decision to open the cask lying at the Mortlach Distillery in Speyside was taken.
This whisky has alcohol strength of 46.1 percent. Its taste is described as dry and waxy with an immediate sweet taste. This mellow and fruity whisky has hints of tastes and flavors of fig, tobacco and peat smoke.
13- Dalmore Selene 1951: US$ 24,000/ bottle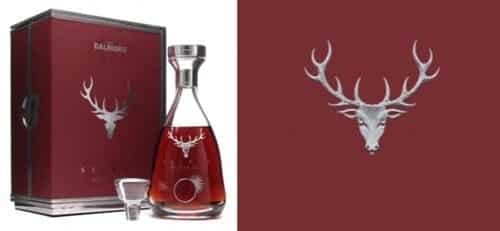 Drawing its name from the mythical Selene, the Titan goddess of the moon, only 30 flacons of this whisky were bottled. The Dalmore Selene was distilled in 1951 and was bottled after nearly 60 years of maturation at the Dalmore distillery.
Each bottle comes in a steel case whose interiors are lined with leather. The box features the Dalmore logo on its front. The taste of Dalmore Selene 1951 is said to be of chocolate and coffee, cinnamon and spices and, marmalade.
The Dalmore Selene 1951 ranks among the rarest and prized whiskies of the world commanding a rate of US$ 24,000 and above.
14- Glenfiddich 50 Years Old: US$ 22,000/ bottle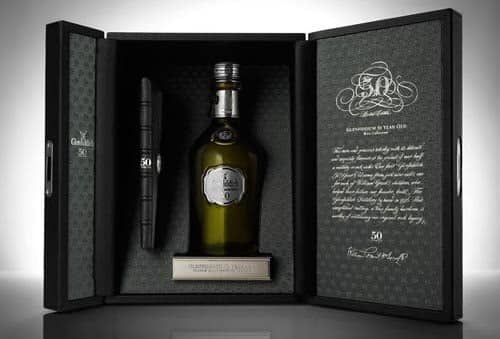 The Glenfiddich distillery of Scotland made only 500 bottles of the Glenfiddich 50 Years Old, which was created from two different casks of 1955 vintage. The two whiskeys were 'maried' or blended for about six months prior to bottling.
The distillers released only 50 bottles every year over a period of 10 years, making the whisky rare. Flacon of the Glenfiddich 50 Years is decorated with Scottish silver and bears and engraved medallion.
It is packaged in a handcrafted leather box. A signed certificate that guarantees its content and leather-bound book also feature in the pack.
15- Glenfiddich 1937: US$ 20,000/ bottle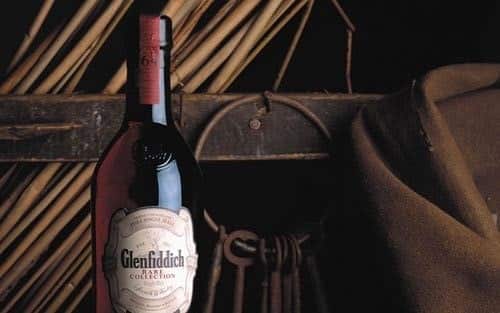 Truly a rare whisky: distillers Glenfiddich created only a single bottle of this liquor which dates back to 1937. Glenfiddich 1937 is said to be the oldest and finest scotch in its category.
The whisky is a single malt and bears all hallmarks of Glenfiddich's quality. The only bottle was sold for US$ 20,000 at an auction in 2006.
16- Highland Park 50 Year Old: US$ 17,700/ bottle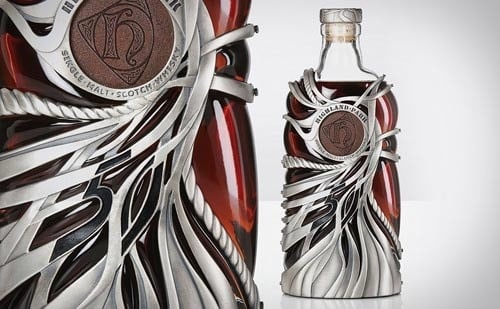 The Highland Park scotch is produced by a distillery that bears the same name. With an alcohol strength of 44.8 percent, Highland Park 50 Years Old is one of the most sought after whiskies.
It was crafted using a blend from five different casks and distilled in 1960. Highland Park is reputed as one of the most respected distilleries of the world. The Highland Park 50 Year Old has a unique bottle.
It features a silver stripping with the number 50 woven in its strands. The Highland Park 50 Years is said to have a sweetish taste and spicy notes.
17- Mortlach 1938: US$ 16,000/ bottle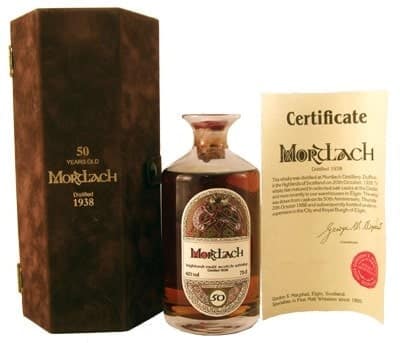 This is an old whisky that was distilled in 1938 and put into Spanish Oak hog head casks to mature till 2010 at the Mortlach distillery in Speyside.
Only 54 bottles of the Mortlach 1938 were made. The flacon is presented in a wooden box and carries a certificate of authenticity. The Mortlach 1938 is one of the most sought after whisky due to its rarity.
18- Macallan 55 Year Old with Lalique Crystal Decanter: US$ 12,500/ bottle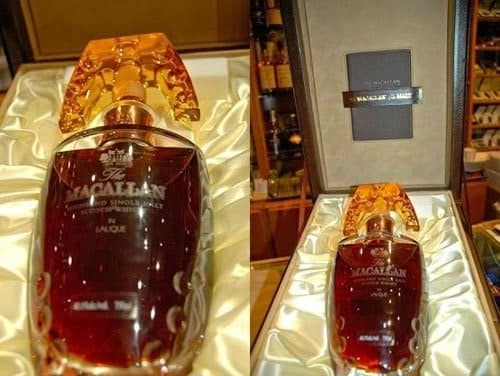 The Macallan 55 Year Old is a rare whisky since it was bottled in scented flacons created by Rene Lalique, the French perfumer. Only 420 of these flacons were made in 1912.
The US accounts for over a hundred of these bottles while the fate of several others remains unknown. The contents are a rare Macallan 55 year old single malt whisky.
19- Dalmore 50 Year Old 1926: US$ 12,000/ bottle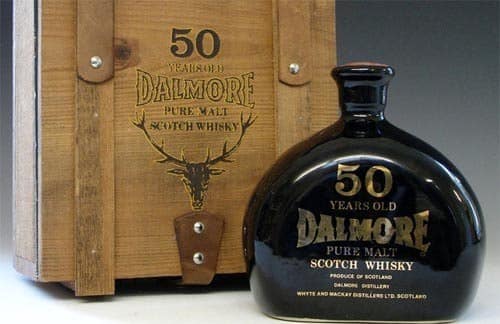 The Dalmore 50 Year Old 1926 is presented in a black ceramic decanter with a wooden box. The Dalmore 50 Year Old 1926 is billed as unique due to its unusual notes- with aromas of chocolate, toffee, spices, marmalade and fresh fruits. This whisky is rare since it is always in high demand due to the rarity.
20- Royal Brackla 1924: US$ 12,000/ bottle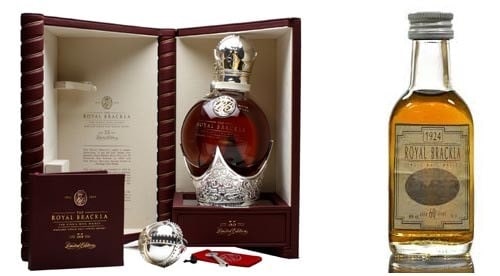 The Royal Brackla 1924 was never released for distribution by its distillers and hence became a rare whisky.
Casks of this whisky were found in 1984 when plans were afoot to restart the Royal Brackla distillery. The only recorded history of its being served was during a ceremony to re-open the distillery in 1991.