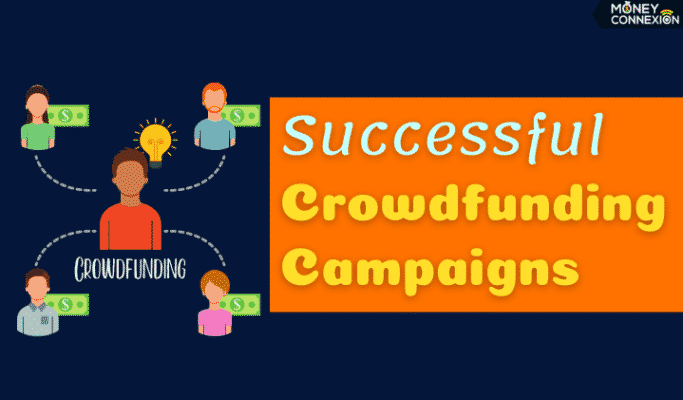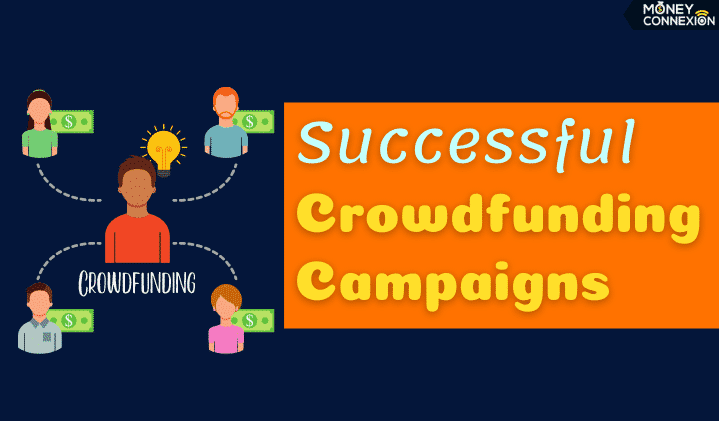 Over the years, crowdfunding is helping several entrepreneurs to realize their dreams of launching a startup. In fact, crowdfunding ranks as the second best way for an entrepreneur to get initial funding for their startup ventures.
Generally, startups that require smaller amounts of money prefer crowdfunding over venture capitalists. However, the ideas of some startups are so unique, they've managed to raise millions of Dollars through crowdfunding- several times more than what they were aiming at.
In this article, we will talk about the top 15 crowdfunding campaigns in the world. If you have a unique idea and wish to launch a startup, this article might encourage you to opt for a crowdfunding campaign.
15 Biggest & Successful Crowdfunding Campaigns
These are the biggest and most successful crowdfunding campaigns the world has ever seen. Some of these crowdfunding campaigns hold record for collecting the highest amount of money for any venture.
Over the years, some of these startups have gone defunct or were bought over by large companies.
1. Pebble
Pebble ran three campaigns on Kickstarter crowdfunding platform that made it to the list of top 15. Initially, Pebble wanted to raise only $500,000, a modest amount for a startup that would launch a smart watch that would let you see who was calling.
Pebble's founder was Eric Migicovsky, an engineering student in the UK.
The crowdfunding campaign ran from February 24, 2015 to March 27, 2015. Over a period of 32 days, 78,471 people contributed as much as $20.38 million through crowdfunding. However, Pebble ran three successful crowdfunding campaigns on Kickstarter.
The eponymous watch would allow who's calling on their Blackberry phone while riding a bike or when busy and choose to answer the call, if necessary. The technology was bought by Fitbit for an undisclosed price.
2. Flow Hive
Flow Hive launched two campaigns spanning a total of 56 days on crowdfunding platform, Indiegogo. It raised $14,927,624 from 40,457 backers in a campaign that lasted from February 23, 2015 to April 19, 2015.
Flow Hive was a concept by a father and son team from Australia, Stuart Anderson and Cedar Anderson. They developed a beekeeping kit for harvesting honey.
This campaign was highly successful crowdfunding campaign because the Anderson's device for harvesting honey would not crush a beehive or kill honeybees. Instead, it would merely allow bees to build a comb within the device itself.
The honey could be safely extracted while allowing honeybees to refill it. Since its launch, the Flow Hive honey harvesting kit is selling in more than 130 countries.
Despite slower production due to time it needs to craft these kits, Flow Hive remains popular among people that own gardens or farms and wish to harvest own pure honey.
3. Coolest Cooler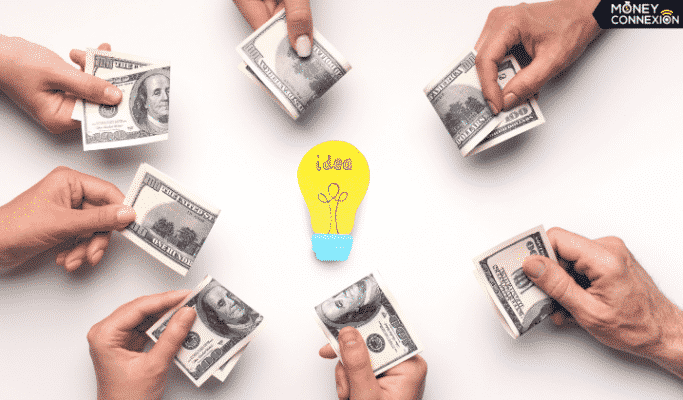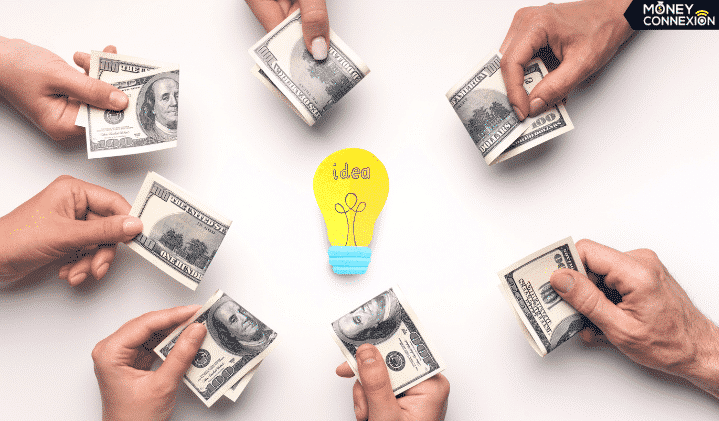 As against a target of modest $50,000 only, Coolest Cooler, a startup by Ryan Grepper of Oregon, USA managed to raise whopping $13,285,226 in just 53 days. The crowdfunding campaign on Kickstarter was open from July 8, 2014 to August 29, 2014.
The Coolest Cooler is an all-in-one party device. It consists of a cooler, blender, Bluetooth speakers and tires. You could take it anywhere for an outdoor party. The price of each Coolest Cooler was pegged at $165 and each of the 62,642 backers could opt for the basic 60-quart model or one autographed by Grepper for $2,000, plus his personal visit to your party.
Unfortunately, Coolest Cooler couldn't deliver on time and faced lawsuits from backers. However, over a period of time, Grepper managed to fulfil deliveries to his backers, ending the lawsuit.
4. Kingdom Death: Monster 1.5
This large cooperative board game that's all about surviving a nightmarish world was created by web designer, Adam Poots. The crowdfunding campaign launched on Kickstarter had an initial objective of raising only $100,000.
Instead, a total of 19, 264 backers contributed a total of $12,393,139 to Adam Poots' venture, making it the fourth largest crowdfunding campaign in the world.
The campaign ran for 45 days, from November 24, 2016 to January 7, 2017. Adam Poots also tried to develop a similar game for iPhones but the cost of each set rose from $20 to well over $100, forcing him to seek a second round of crowdfunding that fetched $2 million.
Unfortunately, delivery of the game and its collectible figurines to backers was delayed by several months due to glitches in its development.
However, deliveries began smoothly after Poots personally visited China to oversee production of the figurines designed by French artists.
Two separate crowdfunding platforms, Kickstarter and Indiegogo InDemand helped raise a total of $11,609,614 for the Baubax Travel Jacket. The campaigns ran parallel from July 7, 2015 to September 3, 2015.
Over a period of 59 days, 55,949 backers contributed the money for Baubax Travel Jacket project floated by Hiral Sanghvi and his wife, Yoganshi Shah in the US.
The Baubax Travel Jacket has 15 features that include an eye mask, gloves, earphone holders, neck pillow, drink pocket and safe pockets for money and passport.
The initial objective of the crowdfunding campaigns was to raise $20,000 only. However, Sanghvi and Shah's crowdfunding projects also ran into rough weather when they were unable to deliver the Baubax Travel Jacket on time to backers.
The couple blamed the delays on logistical problems faced by Rakuten USA. However, the duo managed to solve these issues later.
Ranking sixth on our list of most successful crowdfunding campaigns of the world is Exploding Kittens. During a 31 day campaign from January 20, 2015 to February 19, 2015, the crowdfunding projects by Seattle-based cartoonist, Matthew Inman managed to raise $8,782,571 from 219,382 backers as against the expected $10,000 only.
The crowdfunding campaign was held on Kickstarter. Exploding Kittens is a card game created by Inman and his two partners, Elan Lee and Shane Small. The card game involves drawing various cards but avoiding the one with an exploding kitten that causes the player to "die" and leave play.
The pledges for a deck of Exploding Kittens deck of cards ran from $20 for the basic version and $500 for advanced levels. The company now also sells Exploding Kittens merchandise such as T-shirts and mugs. However, the revenues of this startup remain secret.
Like all startups Exploding Kittens also faced teething problems such as late deliveries and logistical issues.
7. Ouya
Within just 30 days since launch of a crowdfunding campaign on Kickstarter, the gaming startup Ouya raised $8,596,474. Funding came from 63,416 backers during the campaign that ran from July 10, 2012 to August 8, 2012. Ouya was earlier known as Boxer8.
They raised about$8.6 million in 2012 for an Android-based gaming. Ouya met success because it is said to have had subtle backing from manufacturers of Android-based HD TV makers.
The idea was to get people off playing games on mobile phones and instead, encourage gaming on HDTV. It also aimed at breaching monopolies held by Microsoft and Sony in gaming industry.
However, Ouya also ran into rough weather after its gaming consoles started selling at stores before backers could get the ones they had funded. Eventually, the company sold its software and copyrights to Razer Inc.
The 7th Continent is a board game where players try to break the curse placed on various locations as they explore an unknown and mysterious continent.
The crowdfunding campaign for an expansion pack named 'What Goes Up, Must Come Down', was held on Kickstarter from September 26, 2017 to October 19, 2017. A total of 43,733 backers contributed a massive $7,072,757 in just 24 days, against the $40,000 that was needed for the expansion.
The new pack 'What Goes Up, Must Come Dow', includes two new curses, A Prison of Clouds and The Veins of the Earth. The crowdfunding project came from Ludovic Roudy and Bruno Sautter after getting inspired by "Fighting Fantasy" series of game books.
During the campaign, backers pledged from $49 to $249 to get the What Goes Up, Must Come Down expansion pack, some freebies and extra features. The startup is now running successfully.
9. Veronica Mars
Veronica Mars is a noir mystery series for teenagers. The series revolves around Veronica Mars starring Kirsten Bell. The series is now in its fourth season and is created by Rob Thomas. The duo sought crowdfunding for this series through Kickstarter in 2013.
During the month-long crowdfunding campaign that ended on April 13, 2013, Bell and Thomas had raised $5,702,153 from 91,585 backers.
They had hoped to raise only $2 million to make a movie by the name Veronica Mars. As incentives to backers, Kirsten and Thomas offered special content and freebies to backers contributing $10 and more.
The film Veronica Mars hit the box office on March 8, 2014 with premiere at South by Southwest Film Festival. In 2018, Hulu confirmed it is reviving the serial with a new season.
Crowdfunded businesses through Kickstarter, this video game comes from Comcept Inti Creates. The crowdfunding campaign held in September 2013 intended to collect $900,000.
However, during the 21-day crowdfunding campaign, 70,000 backers gave $4 million to the crowdfunding projects. This enabled developers of Mighty No-9 to release the video game within a couple of days after the crowdfunding campaign ended.
In July 2015, Legendary Pictures announced they would make a movie based on the Mighty No-9 plot. The plot of this game revolves around a rebellion by robots that try to override humans.
Only one robot, Mighty No-9 Beck remains unaffected. The game is all about trying to get Mighty No-9 to quell the uprising and restore the world to normalcy by humans regaining control.
11. Pillars of Eternity
More than 73,968 backers gave $20 or more to develop this video game Pillars of Eternity during a crowdfunding campaign held from September 21, 2012 to October 14, 2012.
In fact, 579 backers gave more than $500 for special content of this game. A total of $3,986,929 was collected from this crowdfunding campaign held by Obsidian Entertainment on Kickstarter platform.
12. Double Fine Adventure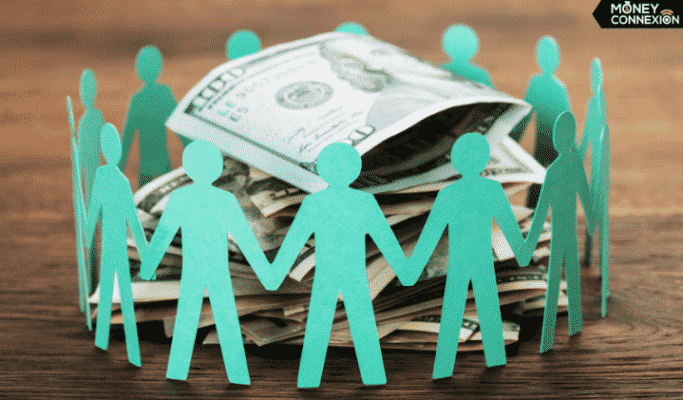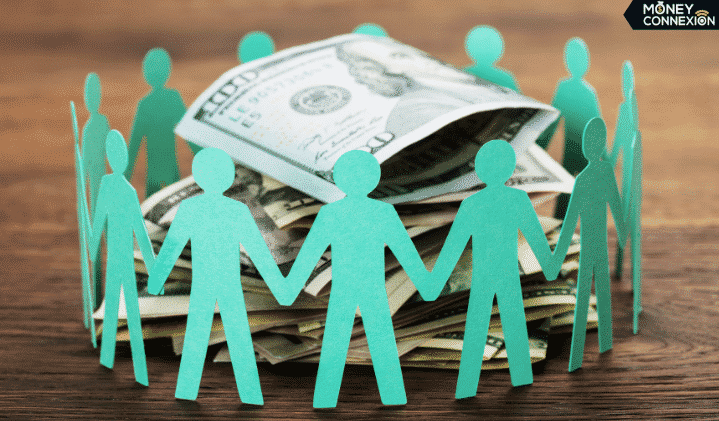 Kickstarter initiated the crowdfunding campaign for this video game Double Fine Adventure on March 15, 2013. Video game developer, Tim Schafer had hoped to raise $700,000 through the campaign.
However, the crowdfunding drive attracted more than 87,000 backers. Schafer and his team collected over $2.4 million through crowdfunding. The game was released to the public in April 2013. Millions of sets of these games and newer versions are on sale now.
EOS is a Blockchain for cryptocurrency Ethereum. The campaign raised over $42 million. However, the value of this crowdfunding campaign is calculated in terms of the cryptocurrency, which works out to 7.12 million Ethereum.
This crowdfunding campaign was done by Ethereum promoters itself and ended in June 2018.
This crowdfunding campaign aimed at collecting Euro 50 million for the development of a solar powered vehicle. It collected Euro 59 million from backers from all over the world.
The crowdfunding campaign ended on June 20, 2020. The campaign was run independently bu the promoters.
15. Frosthaven
This was a crowdfunding campaign in May 2020 for Frosthaven, a board game. Kickstarter held this campaign. The initial objective was to collect $500,000 for the game.
However, the campaign managed to collect $12.9 million. Many details aren't known as yet about this one of the successful crowdfunding campaigns in the world.
Wrap Up
As we can see, crowdfunding has been playing a key role in the success of several innovative ventures. If you have one such idea, look at crowdfunding to make your dreams come true.