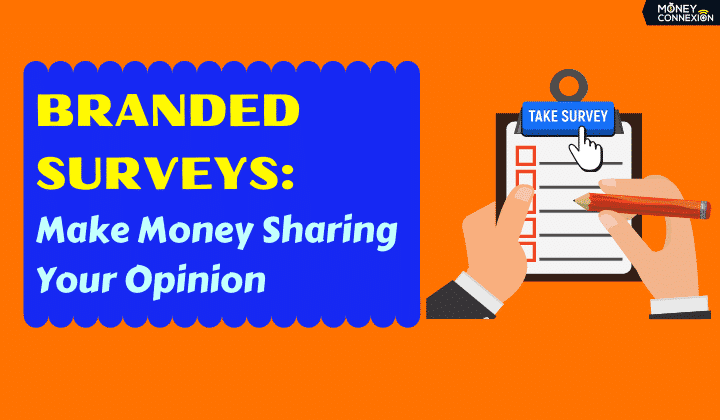 Branded Surveys, a market research company is offering cash rewards to Americans who sign-up and complete their online surveys. The company began offering cash for your opinion since May 1, according to its press release.
Your Opinion Matters
Did you know that your opinion about products, services, packaging, product quality, pricing and other things matter? Yes indeed it does. Because every business- from medium sized businesses that operate within your country to large multinational corporations always look for your opinions to improve their product and service quality.
And the good news is, Branded Surveys are willing to pay for your opinion too.
Why Branded Surveys Pays for Your Opinion? (My Honest Review)
The reason is simple. As I mention earlier, all top brands or those who wish to make their presence felt strongly in the local or international markets, face stiff competition. As renowned American management expert, author and motivational speaker Peter Drucker says: "Every business has only two functions: marketing and innovation."
Therefore, your opinion about brands helps organizations in both these endeavors- marketing and innovation. They want your opinion to market the right kind of products and services to the largest possible number of customers.
On the other hand, innovation helps them to stay ahead and steal a head-start over other major competitors in the market. This ensures they get a lion's share of the market pie.
Usually, such organizations hire a market research company to do online branded surveys on their behalf. In turn, these market research companies send online surveys to members of their online community.
Since such organizations seek honest reviews that would help them better market their products and services or innovate their market offerings, they're willing to pay you for the effort.
Ways to Make Money with Branded Surveys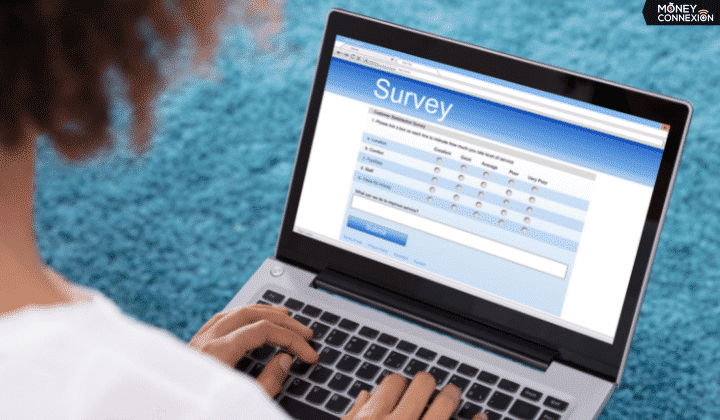 Making money with Branded Surveys is very simple. I will write in detail, the various steps that you need to follow to make money from Branded Surveys. And the good news is that they pay cash.
According to Branded Surveys official website, 35 percent of its online survey community members use these cash rewards to buy their household needs and requirements. If this sounds interesting enough, here's how to go about making money with Branded Surveys.
1. Register for Free Membership
Joining Branded Surveys is absolutely free. All you need to do is signup with your Google or Facebook account or use another email ID and create a password.
Usually, Branded Surveys will accept your registration almost instantly. At this point of time, membership to the online survey community of Branded Surveys is open only to residents of USA.
2. Earn 100 Bonus Points
You get as much as 100 free bonus points when Branded Surveys accepts your application to join its online survey community. Now these 100 points are actually worth $5 in hard cash. However, you cannot ask for a payout with these bonus points only. Instead, you'll have to complete some online surveys before seeking a payout.
3. Create Own Profile
You've to create own profile on the dashboard that Branded Surveys will provide you upon successfully applying for their online survey community membership. You can use this dashboard to create and customize own profile.
That way, Branded Surveys will send you only those online surveys that match your specific areas of interest. This saves you a lot of time since you don't have to dabble with online surveys on topics about which you have little or no knowledge.
4. Provide PayPal Details on Profile
If you're interested in getting cash from Branded Surveys, you'll require a PayPal account. It's very simple to open a PayPal account in USA. All you need to do is to register on PayPal with your email ID and create a secure password that only you can remember easily.
Opening a PayPal account is free. However, PayPal charges fees for transferring cash to your bank account. Instead, you can use the PayPal debit card facility or PayPal wallet which is available to US residents.
5. Complete Online Surveys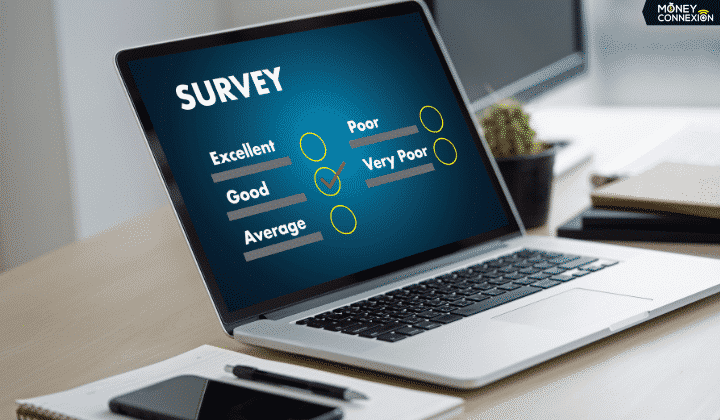 Upon successful registration and creation of your profile, Branded Surveys will send online surveys that match your interest. These will appear on your dashboard. However, an email alerting you about new surveys that match your profile will also be sent to your email.
Therefore, ensure that you provide a valid email ID at the time of registration. This email ID and password or your Branded Surveys login details are important to get the cash.
6. Collect Minimum 500 Points
You need to collect at least 500 points to qualify for payout from Branded Surveys. As I mention earlier, each 100 points from Branded Surveys is worth $5. This means, for 500 points, you would get a payout of $25. You have the option of seeking payout when you collect 500 points or saving them to collect more points for a larger amount of money.
7. Choose Your Reward
One of the advantages of Branded Surveys is the options they offer you as rewards. At the moment, Branded Surveys is offering three kinds of rewards. The first one is cash through PayPal. The second is shopping vouchers for Amazon and Apple store- both online and offline- for the amount you have collected.
Branded Surveys takes between three days and one week to process your payout request. All payout requests have to be made through your dashboard only.
8. Survey Topics on Branded Surveys
Currently, Branded Surveys is conducting online surveys through its community on health, shopping, travel, music, politics, education, food and beverages, movies and games, according to the company press release.
More topics will be added over coming months, the press release adds. Therefore, be sure to tick as many topics as possible which are of your interest while creating your personal profile on Branded Surveys.
9. How Much Money for an Online Survey?
Branded Surveys official website promises that the company pays anything between $1 and $3 per survey. This depends upon various factors such as the length of the survey and the time you would take to complete it.
The longer and complex surveys fetch highest amount of money, which is $3 each. By every standards, this is the highest amount of money any online survey website or market research company pays to its online survey community.
10. Exchanging Points for Rewards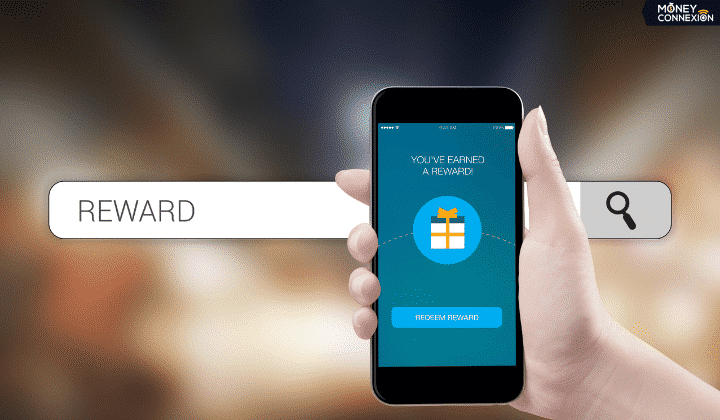 As I mention earlier, you can exchange the points you earn for cash or rewards. At the moment, Branded Surveys is offering only two kinds of rewards, if you don't want hard cash.
One of them is free shopping vouchers for Amazon, the single largest online store in the world. And the second is for Apple Store, which you can use online to buy paid apps or offline to buy Apple merchandise.
Is Branded Surveys Legitimate?
Honestly speaking, I've not come across any adverse or negative reviews about Branded Surveys from any of its online survey community members. Therefore, I safely conclude that it is a legit website that offers real rewards. This translates as money for you since the time and effort you spend results in cash or kind earnings.
As many as 35 percent of Branded Surveys online survey community members ask for Amazon vouchers because it helps them slice off a lot of money from their bills for household requirements. You also have the option to ask for Amazon vouchers, if you prefer instead of hard cash.
Privacy on Branded Surveys
The official policy of Branded Surveys is simple. They will never ask you for any sensitive or personal information. All they require is your email ID and location. You don't need to provide your bank details, Social Security number or any other information to join their online survey community and make money.
However, they will ask broad details about your location such as the city or town and state where you live, in the form of ZIP code. That's because Branded Surveys often gets online surveys for a specific state or region of USA. They don't ask for your mailing address or residential address and details of employment.
The minimum age for joining Branded Surveys is 16 years. They do accept people below the age of 16 years as their online survey community members, with consent from parents. That means, students can also make money with Branded Surveys.
Donating Your Earnings
If you wish to do charity, Branded Surveys allows you to donate your points. The company has agreements with various respectable Non-Government Organizations across America to receive money from them from points donated by members of the online survey community.
These NGOs and charitable organizations include Habitat for Humanity, the American Cancer Society, RED, and several others. They allow you to choose a charity or NGO of your choice to donate your points.
Branded Surveys is very strict and hence, never create a fake profile. If you do so, you would lose the membership of their online survey community and lose your earnings.
Speed is Important
You can safely join Branded Surveys and make money easily. Signing up is simple and you can take online surveys during your spare time only? Before concluding, I will add that check your email frequently every day for alerts on new online surveys from Branded Surveys.
That's because each survey requires a specific number of respondents only. If you don't respond to a survey on time, chances are that it would close and you would lose an excellent opportunity to earn between $1 and $3 per survey. Therefore, speed is vital in accessing your dashboard and completing the survey.
Wrap Up
Branded Surveys doesn't stop you from joining other online survey communities. Therefore, you can join others too and make more money during your free hours of the day. Branded Surveys is also available as apps for Android and iPhones.