Web entrepreneurs and online marketers tend to overlook the power of email marketing for their online business. They use all other techniques to reach out to their customers but fail to realize the full potential of Email Marketing.
Over the period of time small business owners and marketers have lost interest in email Marketing. They believe a paid campaign run on Google Adwords gives them better return on money than wasting time and resources on collecting emails.
But let me tell you if you are not maintaining a database of people coming to your site then you are leaving serious money on the table.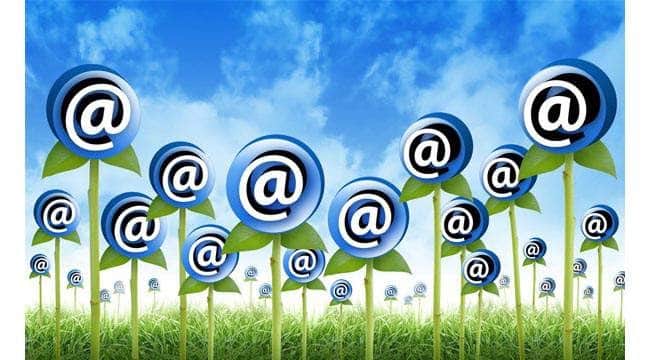 Before I list out benefits of email marketing for your business I need to tell why I wrote this article in first place. Well! It is because email marketing has suffered a lot of dent for past few years.
Some of the reasons why email marketing has become so unpopular are
No Quality database of Email Directories: The paid email directories contain email addresses which are obsolete and not at all relevant to your business. So marketers have stopped purchasing them because they do not get even one sale.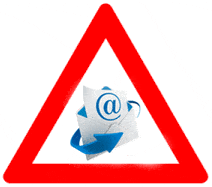 Right Kind of Software Tools: Second reason is right kind of email marketing tools. Business owners are not investing on right kind of software tools that can help you collecting emails that are relevant and targeted to your business.
Phishing and Scam: Email marketing has suffered a lot because of phishing and email scam. Inbox of people are flooded with fraud emails therefore marketers have become wary of email marketing.
However you cannot tend to overlook the power of email marketing because there are more benefits of email marketing than drawbacks. Here are some of them
1. Targeted and Action Oriented
When it comes to sale, no one can beat email marketing. Email marketing is so targeted and

action oriented that if you have a good product then the success rate is more than 2%.
You could easily sell to your customers compared to other ways of selling online. However, one thing you have to keep in mind is the database of collected email must be of higher quality.
There is no other strategy out there which is so targeted and action oriented towards your customers than email marketing.
2. Seize the Future – The Mobile Devices
Future of marketing is mobile phones or handheld devices. Whether you are small business

owner or a multinational corporation future of the marketing is mobile phones. Customers are shifting from desktop or laptops to handheld devices.
Various researches have shown that 90% of Smartphone users use their phone mainly for accessing their email account. Hence, email marketers have huge chance to expand their business to mobile phone users.
Small business owners should seize this email marketing opportunity and sell their product or build a brand on the backs of mobile phone users.
3. Cheaper than Running a Paid Campaign hence Higher ROI
Usually if you want targeted customers ready to buy then you choose to run a paid campaign

like Google Adwords. However, one campaign could cost you a lot of money depending upon the competition for a particular keyword.
However if you have an email list of few thousand people then you get targeted customers as well as cost of sending emails is negligible. Yes only thing you need is collecting emails which are relevant and of high quality.
Return on investment is really high with email marketing compared to other forms of marketing.
4. Easy to Manage, Track and Measure Your Customers
Email marketing is easy to manage and track. You can track through any analytics software things like click through, un-subscribers, bounce messages etc.
You could measure every single detail like positive or negative responses and you can do a cost benefit analysis very easily.
Moreover you could also follow your customers and build a personal relationship with them. Email marketing could help you building a brand for your business.
5. Best Software Available to Collect a Database
Email marketing has become a lot easier because of evolution in technology. Today there are dozens of software available to collect quality and most relevant emails of visitors coming to your site.
There are plenty of Auto Responders that you could incorporate into your website and collect an email list of your potential customers. This has really made email marketing a lot easier.
6. Better than Social Media
Finally I would say email marketing is far better form of marketing than social media platforms like Facebook and Twitter.
This is for one simple reason the visitors coming through social media are less likely to become your customers because the traffic is not targeted.
However an email campaign is targeted and everyone on the list could be your potential customer.
So these are few reasons why email marketing is still best form of marketing for small businesses. But I would like to warn you here that email marketing would only work if you focus on collecting quality and relevant emails.
Build a database that is real and of high quality otherwise email marketing would fail.