Confidence is at the center of every major economic success and failure. And right now, what the economy needs is a great big shot of confidence. As capitalists, it's not enough for us to sit around and talk about the current financial situation as if the economy is a spectator sport. We have to do something about it.
Lack of confidence has been dogging the economy for some time and keeping us from fully emerging from the now years-old recession. Business owners are scared to hire. Regular folks are scared to spend. Everyone is afraid of making significant financial investments. Corporations are holding onto their cash reserves in case things get worse. Investors are skittish about anything short of a sure thing.
And all of that is conspiring to keep us face down in the fiscal muck. But there is something you can do; something we all can do. A number of things actually. For the economy to rebound, it will take all of us doing our part, and then some probably.
Here are the 5 best ways every capitalist can help the economy: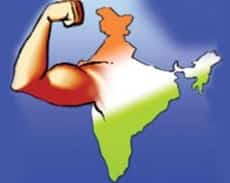 Spend – We all are worried about the future and holding on to as much of our earnings as possible in case things get worse. But in order to turn around the economy we all need to find ways to spend wherever we can to recharge the markets.
Invest – Stock prices are still historically low. Interest rates are historically low. Take advantage of the current economic slump to make sound investments at low prices. With wise investing, there is great potential for significant return on investment under the current conditions.
>> Paid $667 million to their members. $10 Signup bonus. Swagbucks is the most legit site to make money in  Free time. Join Now


>>

 Free Samples every month from Healthy Living - Apply Here
>> Make $300 sharing your opinion - Join Survey Voices
Support local businesses – When spending, always use local businesses when possible. Even if prices are slightly higher than larger corporate-owned options, local businesses are the backbone of our economy and we should use them at every opportunity.
Charitable Giving – Help out others who are struggling, so that we may all rise together. There are many quality charities that deserve support for the important work they do every day. With the holidays upon us, gifts that give back are a great way to support your favourite charitable organization.
Don't use credit – When you get to the root of the economic challenges bearing out in countries worldwide, living beyond our means is at the core. Many, many people used credit poorly and are now paying the price. But they aren't alone. Companies and even governments are equally culpable. It should all be a wake-up call. Don't spend what you don't have. It's that simple.