With current recession, it is surprising to find lot of people searching out ways to make money online by working at home. It is quite surprising that during the recession people try to work at home and search for online projects.
Internet is successful keeping promise of auto-pilot earning income. You can give a start at any time earning online and stock up as much as your current monthly income. The increasing graph of freelancers shows incredible success making extra from home based jobs.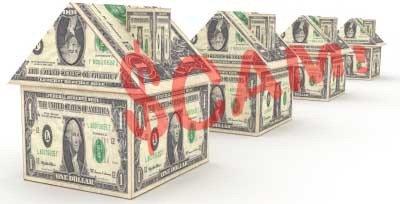 Number of people effortlessly join web to make their family more financially secured. People on Internet easily recognize that online industry is crowded with lot of people pretending to be experts with the desire to make money online working out of their 9-to-5 routine.
Beware of Work from Home Scams
If you search Google for the term "work from home" or "make money online", you will find insane amount of results.
Let us check what are all things you need to look inside to decide whether money making program is ethical or not. If you are finding any excellent training program to start then find out niche skills that you may require carrying out that particular work from home. Another factor that comes while finding training program is the price.
I agree with this due to the fact that every individual have lot of enthusiasm when they start thinking to make money working from home. Initially, they work diligently and spend money foolishly to pay heavy fees for training programs. Even online training marketers suck the life of the new bee of this field until their part of funds are exhausted.
Typically, they do this by encouraging individuals of getting huge paydays who exhaust their entire training package. However, in reality majority of people fails to earn their living working from home by wasting lot of money after training. They are just remained frustrated before they actually start making money online. Here, is the time to warn.
How to identify a best training program
Next thing you need to look out for any training program is the time frame that it will make you earn your first sale online. Numerous training courses gives promise to make huge sum of income in the recorded time to their prospective customers.
You need to be cautious at this point. The training programs are structured not only to make your start earn income but help you to grow your existing online business . Internet marketers are expert in turning your brain upside down with all types of marketing theory that you endure. Beware that you are not carried out with their tactics and end up with lot of frustration.
The third point that you should look into is that does your training course include any kind of coaching. The ideal way to understand tips and tricks in better way is to explain how to take action. Your coach should be knowledgeable who accelerate your understanding and put yourself in track to achieve better results.
The individual who is in beginning stage of online business needs to find out elements that end up going through pitfalls. Follow the guide to follow right path to make money online which allow you to work from home for longer time.