Though India is considered as one of the developing country with poor economy state, it is not entirely true. India is one such country where more than 19 people all under the list of top billionaires all over the world. Don't entirely go on the India economic status report.
Because, looking at the list of rich people in India, it may not be entirely true. In the recent magazine in chine, it was seen that the team has put Mukesh Ambani on the top as the wealthiest person around the world with more than $19.3 billion.
Though the economic growth of the country may seem slow, but the collective wealth of the richest Indians seems to be increasing.
In India out of other cities, Mumbai is said to be the home city of many rich people. Later the city is followed by Delhi and Bangalore. Some of the top 5 India's are based outside India such as LN Mittal who is residing in London.
You must have seen so many scandals and inflation that has taken place, but the percentage of India's richest people did not get affected at all. Given below is the list of richest people in India that are ranking the country with lot many cash flowing in their account.
Top 10 Richest People in India
1. Mukesh Ambani
He is the owner of Reliance Group companies and is said to be the richest Indian with a  net worth of $ 27 billion. In the whole world, he stands on the 4th position.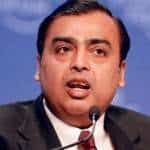 Income source: Petrochemicals, oil & gas
Projected Wealth: $19.3 billion
Located at: Mumbai, India
It has been noted that in spite of losing nearly $4.4 billion, the reliance industries owned by Mukesh Ambani holds up a good amount of profit worth $22.6 billion.
2. Lakshmi Mittal
Laxmi Mittal is another richest person who has kept his name on the top among the richest personality in India. He is owner of Mittal steel and is considered as the fifth  richest person in the world.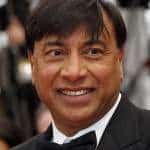 Income source: Steel
Projected Wealth: $16.9 billion
Located at: London, United Kingdom
Education: Bachelor of Arts / Science
3. Azim Premji
Being the owner of Wipro software, Azim Premji is said to be one of the skilled yet richest person you can come across in India. Wiper is one of the largest software company form which he has been earning good profit.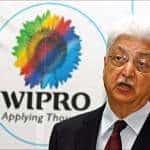 Income source: Software
Projected Wealth: $12.3 billion
Age: 67
Located at: Bangalore, India
Education: Bachelor of Arts / Science
4. Shashi and Ravi Ruia
Owners of Essar Group Shashi and Ravi Ruia have been placed in the top 10 richest person in India with the income of nearly $12 billion.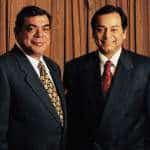 Projected Wealth: $7.2 billion
Income source: diversified
Located at: Mumbai, India
Education: Bachelor of Arts / Science
5. Savitri Jindal
After her husband passed away, she took the entire companies responsibility in hand and made sure that her husband's hardship doesn't get wasted. She took over the Jindal Steel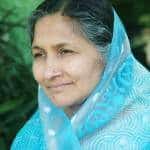 and Power and is now holding the position of the richest person with net worth of $14.4.
Projected Wealth: $14.billion
Income source: diversified
Located at: India
6. Anil Ambani
Earlier he was holding the third position among the richest personalities in India who has now moved to the 8th position. He has a worth of net 13.3 billion and is in the partnership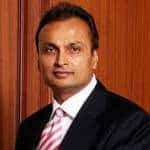 with Reliance Anil Dhirubhai Ambani group.
Projected Wealth: $13.3.billion
Income source: Reliance group
Located at: India
7. Gautam Adani
He has set a new record of being the first ever billionaire from Ahmedabad. This businessman is the owner of Adani Group which is considered as one of the leading export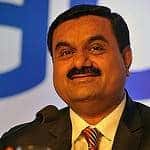 and trading company. He also owns 2 jets that are worth a lot.
Projected Wealth: $ 10.7 billion
Income source: Adani Group
Located at: Ahmedabad, India
8. Kushal Pal Singh
This business tycoon is the chairman of DLF Group and has been enjoying to be a part of the rickets personality. He is said to be largest real estate developer and has managed to  earn a good income.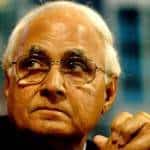 Age: 81
Projected Wealth: $6.3 billion
Income source: Real estate
Located at: Delhi, India
9. Sunil Mittal
He is the owner of the telecom business called Bharati Enterprises and is known operating the largest GSM based mobile phone services.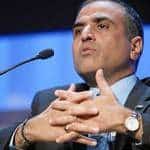 Projected Wealth: $8.6 billion
Income source: Mobile phone service
Located at: India
10. Kumar Birla
This business personality is the owner of Aditya Birla Group and holds a good net of around $8.5 billion. Along with this, he has got a good reputation as his company is counted among the top 10 cement producers.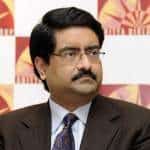 Age: 45
Projected Wealth: $8.5billion
Income source: commodities
Located at: Mumbai, India
Education: Bachelor of Arts / Science, University of Bombay; Master of Business Administration, London Business School
The Forbes magazine of 2011 states that though the rich people are still on the list of India, but among the world, the number of rich people has fallen down 20 per cent within a year out of which Shahid Balwa and Vinod Goenka are few to be named.