Spending on advertisements crashed considerably when the financial crisis hit the market. But, companies have again started to shell out cash for marketing now.
Last year in the United States, retail and automotive industries spent a total of $31 billion and these industries led marketing spending.
Here is the list of top 10 companies that spend most of advertising every year. This includes all form of advertising including TV & online advertising.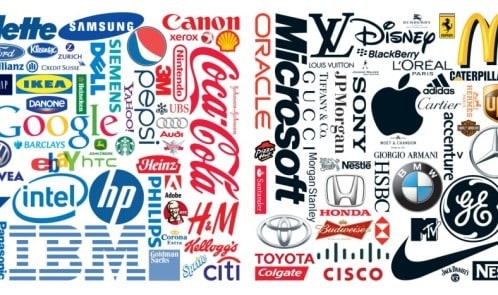 JP Morgan: This Company spends huge on marketing every year. Also, they do their marketing in different media like television, magazines, newspapers, internet and even other media as well. For television advertisement alone, they spend around $225 million.
Walt Disney: Walt Disney also spend huge on marketing and their spending on television ad leads the list of media, which accounts to nearly $520 million. Even though, this amount is higher than JP Morgan, Walt Disney is second in the list because they spend lesser in other medium as against the company holding the first in the list.
Fiat Chrysler: In the year 2013, Fiat spent huge on advertising their Chrysler. For television alone, they spent $900 million. They also spend on magazines, newspapers, internet and other sources as well.
Toyota: This automobile giant also spends huge for marketing their vehicles. They spent huge on television ad in the year 2013 and the spending accounts to $959 million.
American Express: This company, which provides great help to small retail businesses in dealing with their finances, holds the fifth position with respect to spending on marketing. The spending of this company on internet marketing was huge in the year 2013, which accounted to $129 million.
L'Oreal: This giant in the cosmetic industry spends huge on magazines and particularly, their marketing budget on women's magazines is huge. They spend about $870 million on this marketing medium.
Verizon: This telecommunication giant has a huge customer base in the United States and with a view to improve their customer base and with a view to stay ahead in the competitive market, they spent $2.44 billion on marketing recently. This amount was a 2.4% increase as against the money they spent on marketing in the year 2012.
Ford: This multinational automaker spent an increase of 12.4% recently as compared to the year 2012. They spent around $797 million on television ad alone recently.
Comcast: In the year 2013, Comcast spent $3.08 billion on advertisements and this was a 3.1% increase when compared to the year 2012. On television advertisement alone, they spent $901 million.
General Motors: This multinational company spent $2.15 billion in total on marketing in the year 2013. This was a 2.7% increase as compared to the year 2012. Their main focus is magazine marketing on which they spent $185 million in the year 2013.
Conclusion: In the current competitive market, it becomes important that companies will have to spend huge on advertising to reach out the target audience. The more they get the attention of the target market, better will be the chances of their growth. This is the reason why most businesses allot a huge sum of money on their budget towards advertisement. All they have to do is to choose the right medium, wherein they can easily reach their target market.
>> Paid $667 million to their members. $10 Signup bonus. Swagbucks is the most legit site to make money in  Free time. Join Now


>>

 Free Samples every month from Healthy Living - Apply Here
>> Make $300 sharing your opinion - Join Survey Voices