If you want to open a saving bank account then which bank is good for you? It really does not matter whether this is your first time or already you have an account.
You can rethink and choose a right bank to save your hard earned money. In any India, there are a number of government as well as private banks.
Moreover, new banks are opening every now and then. So, you have got a wide range of banks to choose from.Whether you choose a government bank or a private they must give high returns of your savings.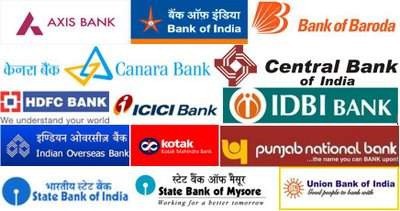 So on which basis you should choose a bank to open an account.
The first obvious reason is the Bank should be genuine and should keep your money safe.
A Bank must give higher returns of your savings.
Presence of ATMs all over the country.
Easy money transfer.
Great Customer Support.
You should consider above mentioned things before you choose a bank to open your account.
The Documents that you need to open a bank account are
Address Proof – (Electricity Bill, Ration card, Landline bill, Aadhar card or Passport)
ID Proof – (Pan Card, Passport, Election card or Aadhar card).
Passport size photographs
A Minimum deposit of Rs 500/- to Rs 1000/- to Rs 10,000/- (you need to maintain this amount in your account)
Address proof is very important. Normally, all the banks would ask these two documents to open an account.
Initial amount of Rs 500 or Rs 1000 to Rs 10,000 is also important.
For example for SBI you need Rs 1000/- and for HDFC you need at least Rs 10,000/-
So here are 10 banks from government as well as private sector where you can open your saving account. You can choose anyone of them.
State Bank of India is the largest bank in India. This government bank was established in 1955.
It has Non-Banking subsidiaries and Joint Ventures like SBI Capital Markets Ltd, SBI Funds Management Pvt Ltd, SBI Life Insurance Company etc.
There are many other commercial services that SBI has to offer.
You can find SBI in every corner of India.
Branches: 16,000
ATM: 9000+
It has more than 70 overseas branches.
ICICI was founded in the year 1994. The salient feature of this bank is a saving plan by children. It is called Young Stars.
It also provides home loans, personal loans and even car loans. This is one of the best private sector banks in India.
What I like about this bank is its long working hours.
There are many products offered by PNB. It started as a private bank but was nationalized in 1969.
Deposit and loan schemes like house loans, educational loans, personal loans, customer finance etc.
PNB started Gold Card Scheme for export clients.
It also offers 12 hour banking services and electronic clearing service at some branches.
Branches: 5000+
ATM: 2500
It major products are export finance, bill finance, infrastructure finance, foreign currency loans and other loans.
It also offers Multi Cheques, Baroda Health, Baroda Money Express services that ensure better payment and easy transfer of funds.
Some other programs are Baroda premium account, Baroda salary advantage account, Baroda Super Six, Square Drive etc.
Branches: 4300
ATM: 2000+
Like PNB it was also nationalized from private bank in 1969.
It has seven subsidiaries and sponsored institutions.
It offers services like savings, fixed and current account deposits.
It also offers niche based services like SB Can Champ, Ashraya Deposit for senior citizens, Can-Tax saver Scheme, Vidyasagar loan for education.
Branches: 3600
ATM: 4000+
HDFC is a private sector bank established in 1994. It provides financial services and other products.
Some of its features are
Kids Advantage Account for children savings.
Retail Trust Account for earning higher interest.
It also provides wholesale banking services to big companies to small companies to agriculture based companies.
It also offers debt securities and equities.
Branches: 2780
ATM: 11,000
Founded on 1906 and nationalized in 1969 like others.
It provides Medi Mobile scheme which enables practitioner to buy automobiles of their choice.
Bank of India's saving plus scheme is also a great service with a sweep in and sweep out facility.
IDBI or Industrial development bank of India is subsidiary of RBI. It was established to provide industrial development in the country.
It is 10th largest developmental bank in world.
Some of its best product is
Sabka account for minimum balance account.
Citizen IDBI Bank for economically deprived.
IDBI is a great bank for starting small business.
Branches: 1000+
ATM: 1600+
AXIS bank is a bank which offers core banking. One of its advantages is the presence of ATM at every corner.
Union Bank of India is a private sector bank.
It also offers core banking system.
Some of the products are
New India Insurance for healthcare and medical claims.
Telebanking services and many other services.
Although there are many other good banks in India which are not mentioned above.
Some of them are
There are many other local banks which are very popular in the states.
If you want to open an account then you can choose any one of 10 above mentioned banks.