There is no doubt eBay is one of the most popular platform for sellers. Millions of eBay sellers all over the world are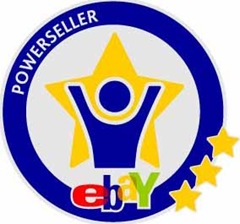 making a living by selling different items on eBay.
Although there is a great scope for all the sellers to sell their products on eBay but if you become a power seller, you can greatly increase your sales.
Here I am going to show you some of the great benefits & tips to become a PowerSeller.
Benefits of becoming a PowerSeller
Once you become a power seller, you will get the power user icon near your eBay user ID that will build the trust amongst buyers and that will give a boost in your sales.
You will find the use of PowerSeller logo in the listed items and even your About Me page.
Top results for your products in searches.
You will be invited for eBay events like eBay Academy & others.
Access to toll-free phone facility.
Exclusive promotions for your products.
Discounts on using number of features & other tools on eBay.
You will get branded packing material that will include packing bags & tape, shipping labels, letterhead etc.
Up to 40% discount on final value fee even on the items you list on eBay from other countries.
You are eligible for health insurance.
So these are some of the benefits you don't want to miss as an eBay seller but you must meet the minimum qualification to become a power seller
Tip to become a PowerSeller on eBay
Your seller account must be 90 days old so you can't become a power seller before 3 months but you need to try these tips right from the day you become a seller on eBay.
Here are some of the tips that will qualify you to become a PowerSeller on eBay.
Account Status: Your account should be in good standing and there should not be any past dues.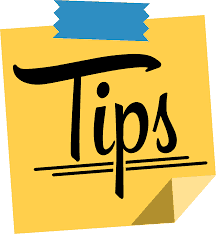 Feedback: You should have minimum 100 feedbacks. You should ask all your buyers to give you a positive feedback. You must have 98% positive feedbacks over the past 12 months. Your buyer will give you positive feedback only if you provide them excellent service in terms of price, delivery and product satisfaction.
Detailed Seller Ratings (DSR): This rating system is based on 1 to 5 star scale where 5 is the highest & 1 the lowest. You must have 12 month average DSRs of 4.5 and above. Once the product is delivered to the buyer, eBay ask them to give the feedback for the seller.
Here are the questions eBay asks its buyer-
Whether the item description was accurate?
Whether the communication with the seller was satisfactory?
How fast was the seller for shipping the product?
Whether the charges for shipping and handling were reasonable?
So you can be sure to provide excellent service in all these respects so that they can give you high DSR.
Compliance with eBay policies: Power seller program is reviewed every month so in order to remain a PowerSeller you must remain qualified. Seller must uphold eBay community values, including honesty, timeliness, & mutual respect. And most important, you should not violate any eBay policies.
Minimum sales: You must have minimum 100 transactions & $3000 in sales with US buyers over the past 12 months. For Indian sellers, minimum sales is Rs.1,44,000/-.
You can get a PowerSeller level of Bronze, Silver, Gold, Platinum, or Titanium depending on the no. of items you sell or the sales amount.
So you must focus on selling more & more items so that you can get the higher level of PowerSeller.
So these are some of the tips that will make you eligible to become a PowerSeller.
How is your experience as an eBay seller? Are you a PowerSeller seller? Share your experience through the comments below.