Starting a home based business franchise has become a growing employment option for many people in recent years.
As opposed to the large amounts of money normally required to establish a traditional storefront, many franchises can be started with initial investments of only a few thousand rupees.
In addition, franchises can provide instant brand recognition and ongoing support from the parent company.
But while franchises do have a lot to offer they usually require a great deal of work and can prove to be a tremendous investment risk.

Before starting a home based business franchise here are some important points to consider.
Know That You're Ready For It
One of the biggest allures to starting a business franchise is the opportunity to earn an income while working from home.
While it is true that working from home provides many freedoms not found in traditional work settings, it is also a situation that is fraught with many unique pitfalls.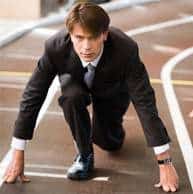 There are usually many problems in working from home like more distractions, disruptions to family patterns and longer work hours.
Working from home is still work and for any business to succeed it requires total dedication to even the smallest details.
One of the things that many people think when starting a franchise is that they will not have to work as hard as they did before.
In the real world usually the opposite is true. So before starting a home based franchise it is important to know you're ready for it.
Be sure you can work in a solitary environment, withstand the long work hours, have funds available for start-up costs and have the ability to avoid distractions.
Determine Your Financial Risks
The first advise in this area usually revolves around determining how much you can afford to spend on starting a new franchise.
While this is an important consideration, the more important question you need to clarify is determining how much you can comfortably afford to lose.
There are always financial risks associated with starting any business and starting a home based franchise is no different.
No matter how much the promotional material from a franchise company may promise you a one way ticket to easy street, the bottom line is that any business investment requires hard work and a bit of luck to generate a reasonable return.
Hopefully your franchise business will be a roaring success right from the start, but that will only be determined after you have paid out your initial investment fee.
It is always wise to approach any business investment with enough financial resources to have something to fall back on in the case of unexpected setbacks.
Determine Your Brand
Once you have determined how much you can comfortably invest and afford to lose, it is important to determine which brand of franchise business will work best for you.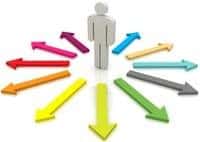 As a franchisee, you can become an expert in a wide array of fields that includes everything from cleaning services to IT consulting.
There are now number of ways to narrow down your franchise options that include websites, newspapers and franchising magazines.
Once you have researched your options, it is then vital to determine how much competition your will have in your area. It makes no financial sense to start a new pet care franchise if there are already twenty others pet services available to local customers.
Be sure that your franchise brand will offer something unique, have limited competition right from the start and focus on something you know and love.
Be Comfortable With The Agreement
Before signing any franchise agreement, be sure you fully understand the terms and that the company can truthfully answer any questions you may have on any issue.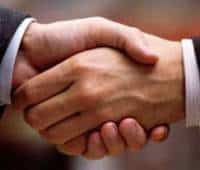 The terms of an agreement can vary widely from state to state and are, generally, unalterable.
Franchisors are required by the Ministry Of Corporate Affairs to provide a franchise disclosure document to all potential franchise owners that fully discloses information about the franchise opportunity.
This document must be provided at least 10 days prior to the signing of any agreement. If a company cannot present a franchise disclosure document, be very wary of doing business with them.
Also be sure to clarify if the company can provide some essential support services like start-up tools, on-going training and methods for marketing to potential clients or customers.
Check Local Ordinances
Before investing in any franchise always check local ordinances that may impact your ability to operate a home based business.
Many municipalities and homeowner associations severely limit the operations of businesses within neighbourhoods.
There may also be ordinances governing the need for obtaining a business license or limits on the types of advertising that can be displayed in residential areas.
Not clarifying this information up-front can lead to costly legal problems after your business is opened.