If you think that food delivery service is exclusive only to restaurants, food stores, or fast food chains, think again. If you are quick, efficient and know the value of customer service, then you can start a local restaurant / food delivery service.
Most people think that food delivery service is done only by pizza places or Chinese restaurants, but there are actually more restaurants and food shops out there who can benefit from delivery services.
While some restaurants already have takeaway options, very few will actually deliver the food to their customer's doorstep. People will have to physically go to the restaurant and get the food they had ordered.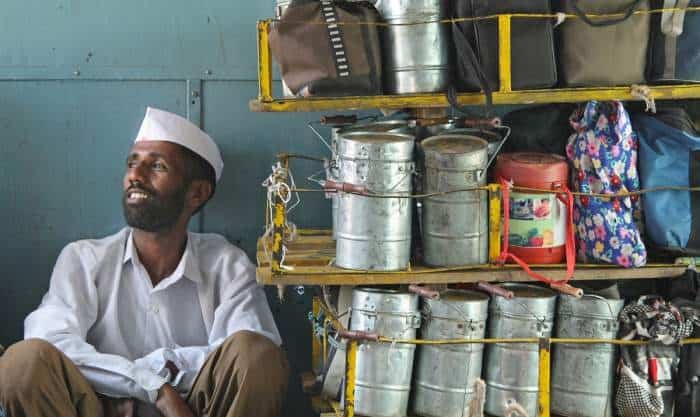 If delivering food from local restaurants is something you would not mind doing, then you can start a local restaurant delivery service in your locality.
3 ways to start a local restaurant / food delivery service
There are 3 ways, you can start this service. Find below & see which one is best suitable for you or if you can provide all 3 simultaneously-
#1. One is to simply collect and pay for the food already ordered by your client from their favorite restaurant and deliver it to their doorstep for the cost and also an additional fee for your service.
#2. Another is when customers call you and tell you what they want and where to get it from, and you have to go and order it yourself and get it to your client fast. They will refund you for the purchase and pay to cover the rate you charge for your service.
#3. Another way is to approach restaurants that do not have takeaway service and persuade them to offer it and you can provide them the delivery service. For the restaurants, it will be like having their own delivery service, only you will be doing it for them. That takes all the trouble involved in delivering the food to their customers out of the restaurant's hands.
It pays to find out first how much restaurants are paying for their delivery staff so you can price your services competitively. Be clear about your hours and days you are willing to deliver, as well as the areas in your locality that you are willing to deliver to.
Important points for starting food delivery service
Here are some of the important points you need to consider to grow your local restaurant food delivery service-
You should be flexible about your working days
You must be flexible about your work days, because some establishments may need your services either only on weekdays or on weekends.
It's best to offer your services to several restaurants if you have a lot of time to spare for this, especially if this is going to be something you intend to do full time.
Be ready to be flexible and keep track of your commitments, making sure one delivery does not interfere with the other. The goal is to accomplish the task as quickly and as efficiently as possible, and to have happy, satisfied customers.
Reliable transportation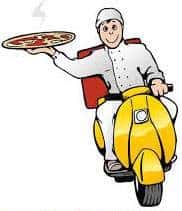 One of the basics to engage in this business, of course, is to have reliable transportation. Whether it's a car or a van, you need a vehicle to deliver the food to customers.
Make sure your vehicle is insured and well maintained and looks clean inside and out. You must also own a valid driver's license.
Its time to know about your city
It's imperative that you have a good knowledge of your neighborhood streets. If that is not your strength, keep a map of the vicinity so it will be easy for you to go around the area.
A map will also come handy if you decide to cover a larger area for this business. And a GPS is a perfect tool to help you go around in your delivery service.
Start with known people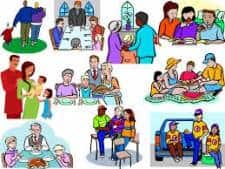 You can offer your delivery services initially to your family, neighbors and friends, and later on expand to coffee shops, restaurants, delis, and bakeshops in your area.
Once you have identified target restaurants and other food shops, approach them in a professional manner and offer your services to deliver their food should they get phoned in orders.
Promote your service
Expand your clientele by reaching out to more people through the distribution of flyers or leaflets in your area, targeting places like churches, hospitals, schools, nurseries daycare centers, community centers, and others with a good amount of foot traffic.
Refer:- 50 Ways to Promote Your Business Online
Its time to go online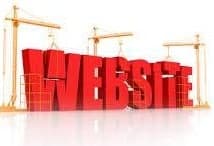 When you're ready to stretch your wings or when your business has grown considerably, create a website to have online presence. With a website, you won't miss other people who need your service but can't get through to your phone.
That way, you can also arrange your schedule to meet each task and serve each client. Be sure to include in your website important information like your rates, contact information, and the area covered by your delivery service.
Get a premium phone number
Have a contact number that is easy to remember. It will be convenient for your customers to reach you if they can phone you easily. This will also make you their top choice when they want someone to pick their food from the restaurant for them.
Make sure everything is clear and complete; ask them what they want to order and where to get it. That way, you don't miss a thing and can accomplish the task fast and on time.
Hire people & other staff
When you have satisfied the points above, you have covered the basics of starting a home-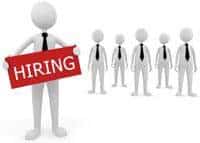 based local restaurant delivery service.
Once your business grows, you can never do all things by yourself, so you need the help of others. Tap a reliable friend who can offer you driving service or get your cousin to work for the promotions and marketing of your business.
If you're good with the things mentioned above, then you're good to start a local restaurant delivery service.
Here are just a few more tips to help you get started.
Remember that you have to pay first for the stuff that is ordered, so you need to have some cash ready at any time.
Some customers may order food items from more than one place so you also have to be open to that.
When you're delivering food, never step inside a house unless you are invited to come in. It's always safe to wait in the porch for the payment, for safety reasons and to follow policies of some companies or restaurants that you may be working for.
In doing your food delivery service, think of the extra help you give to those who may be too tired to make or get their food, or those who simply cannot go out to go to restaurants, like senior citizens or the disabled.
That should make you feel good about starting a local restaurant delivery service, because it not only makes you money, it also gives you the opportunity to provide public service.
Are you making money with your own local restaurant / food delivery service or thinking about doing so? Be sure to share your comments, thoughts, ideas below…