Economies worldwide are going cashless. A recent survey by the Netherlands based ING Group, a global banking and finance major revealed, by 2020 at least 30 percent countries of the world will have adopted cashless economy.
Currency notes will not become extinct overnight but dependence upon conventional metal and paper coins and notes will reduce vastly. Increasing number of people worldwide will transact daily business through credit/ debit cards, mobile apps and online payment gateways.
Cashless transactions are possible only through bank accounts.
Why open a bank account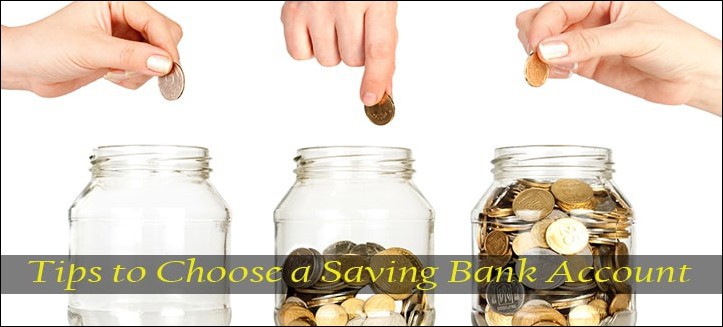 Bank accounts serve as reservoir, where you can receive and store payments. You can draw from this reservoir or bank anytime for meeting expenses.
Banks offer superior security in storing money as compared to your home or purse. They do not charge anything, unless otherwise specified. Instead, they make your money work by paying a nominal interest.
Cash withdrawal is possible anytime through worldwide network of Automated Teller Machine (ATMs), if your debit card is issued by an international service provider.
Or you can withdraw cash at specific timings during the week with cheques. Banks permit transfer of funds electronically to remote locations at click of a button. They help keep lucid account of your money.
It includes account holders and their money in mainstream economy.
Banks and cashless payments
Banks play the pivotal role in cashless payments. You can use an ATM card to load your mobile wallet with funds. And you can pay for purchases with this card.
India has unique Bharat Interface for Money (BHIM) Aadhar app, which facilitates payments without ATM cards but requires you to hold the national identity card called 'Aadhar' (Sanskrit for 'support').
BHIM connects directly to an Aadhar linked bank account to pay. And you can direct a bank to remit cash to someone, pay electricity and telephone bills, among others. Cashless payments are not possible at this time without banks acting mediatory.
Understanding types of banks
Worldwide, there are some 25,000 known banks. The figure could be higher considering smaller banks flourishing in remote parts of the world. All major banks operate extensive branch and ATM networks.
They have online presence permitting global access to your account. This makes selecting a bank to suit your specific needs a very complex process.
Personal banking services are offered by banks classified as:
State owned:
These are fully or partly owned by the government of a country. State-owned banks are considered generally safer since customer deposits are guaranteed by the owning government. Innovations in technology can sometimes be tardy due to slow government mechanisms.
Cooperatives:
In early 1900s, cooperative movements were spreading rapidly worldwide. Few such movements offered financial services to assist their members. They flourish today but are held by stake-holders and ruled by laws governing cooperative bodies.
These banks have limited treasury and operations. Since they serve a specific community or ethnicity, they can lag behind in technology and service offerings.
Private banks:
A large chunk of global banking industry is held by private operators. They are floated by corporate giants and have strong financial base. Private banks are quick to innovate and launch a slew of new services due to flexibility in decision making.
Islamic banks:
The world once laughed at the concept of Islamic banking. Today, Islamic banks are fast becoming popular due to stability and high competitive advantages they hold over conventional commercial banks.
Islamic banks flourish in Muslim-ruled nations such as the six Gulf Cooperation Council states, Indonesia, Malaysia and Turkey, among others.
Foreign banks:
Banks from one country with a branch in another nation are termed foreign banks. They offer retail banking services in the host nation too. Foreign banks usually maintain consistent service across their global network.
Offshore banks:
These types of banks are located in tax havens such as Channel Islands of UK, Cayman Islands, Principality of Liechtenstein, Mauritius, emirate of Dubai and other countries.
Offshore banks are great for savings when working abroad since they offer the flexibility of keeping your cash in safe location combined with global access. Unfortunately, offshore banking is synonymous with money laundering and tax evasion, though reality is different.
Regardless of their type, all banks are required to adhere to rules and regulations prevalent in the country of operation. They are governed by laws defined by a country's apex bank or monetary agency. No bank can frame its own rules that conflict with national banking framework.
Selecting your bank
1: Ease of access:
Most customers choose a bank located near home or office for easy access. Excellent, provided you are home or can leave office during their work hours.
Flip side is, branches in residential areas can invariably offer fewer services than in commercial areas. Popular banks have excellent branch networks to permit remote transactions.
2: Technology:
All banks compete on basis of technology. Accessing your account online, usage of debit cards at ATM networks and speed of processing transactions are technology driven. Find what high-tech services are offered.
These include SMS text messages for every transaction, online and mobile banking including cash transfer and request for services such as blocking lost cards.
Avoid banks whose online payment portals require numerous passwords and codes that render usage difficult. Banks with cash and cheque deposit machines are preferred.
3: Number of withdrawals:
Many banks enforce a limit on the number of monthly withdrawals. Any withdrawal exceeding the limit attracts service charges. Some banks combine withdrawals by ATM, cheque and electronic transfers as the maximum limit.
Fees are charged for additional transactions. Stay away from banks that impose limits. It is unfair that banks holding your money should restrict access of its rightful owner.
4: Look for add-ons:
Banks offer attractive health and life insurance schemes for customers. These are economical when compared with other plans available in the market.
Getting medical coverage and insuring life for a small annual amount is worth it but should not be the only consideration.
Free services including waiver of demand draft, electronic transfer fees is welcome. Banks double up as windows for utility providers to pay bills and subscription to stocks.
5: Financial portfolio advisory and management:
This is not for high net-worth individuals only. Even small savers can seek advice from bankers to make money grow.
Banks may offer investment plans but they need to explain the pros and cons to customers willing to invest. Later, they have to manage investments.
6: Hidden charges:
A favourite money spinner for banks comes in form of charges not informed to customers. You might avail a service but find your account was debited for the fee.
Read fine print of terms and conditions for maintaining an account and ask whether any specific service will be charged. Most common is annual fees for debit cards.
7: Interest rates:
Finding how much a bank will pay to hold your money is necessary. They make your money work to make profits. It is only fair give you some part of this gain. Different banks offer various interest rates. Higher interest is paid to senior citizens.
8: Emergency services:
You might lose a credit/ debit card while on holiday or travel. Check whether your bank offers replacement card at your location, either by courier or through its nearest branch, subject to verification of credentials. Being stranded in a distant place without cash is nightmare.
9: Customer oriented service:
Many banks have dedicated customer staff but service quality ranks far from desirable. Irate or uninformed customer service staff can actually cause you losses. Best, avoid banks whose staff does not value clients.
10: Broad spectrum of products:
Select a bank that offers multiple types of savings account. Often, a basic 'zero balance' account is sufficient since you are not compelled to maintain minimum balance.
You can always upgrade to premium accounts when required and if satisfied with service. Established banks offer accounts to suit everyone- from toddlers to grandparents, businessmen and persons with special needs.
Avoid a witch hunt
Every bank will lag in a service or two. That makes no reason to shun any particular bank which may otherwise provide excellent facilities. Some branches can offer whopping service while another may turn to be wet blanket.
Staff here is to blame and not the bank which strives for all round consistent service. Selection of a branch is equally important to ensure fruitful banking experience.
Loyalty pays richly
Many banks have loyalty programs for customers. You get points each time you use their debit card to pay. Enrolling for loyalty clubs is an excellent way to save money.
You get discount at selected stores, restaurants and service providers while earning points for each spend. Remember, banks pay for the points you earn with profits made from your money.
Aggressive marketing is dangerous
Quite a few banks nowadays scour the market for new clients. They send marketers to offices or call prospective clients seeking business and open accounts on the spot.
Some banks do so with the intention of increasing customer base in particular branches that have fewer customers. Several customers that availed doorstep account opening facility, found their accounts based in distant locations.
With little effort and caution, you can get the best from your savings bank account.