Though online jobs are thought to provide more freedom and happiness, it still has its own set of stressors. Like any other jobs & businesses, online job has different set of factors that can cause stress for us as compared to conventional businesses and employment.
So, if you are jumping over to starting your own home job on internet or are already in one, here are some ways in reducing stress in the home office.
Fix your place of work
First, you need to set up a proper work place at home which is meant to be for work. The purpose of setting a proper work station at home is to help you to stay focus and be in the 'working' mode even when you are at home. Inexperience people in online jobs may find that they get a lot of distractions being at home as they are working within a place that they are used to relax.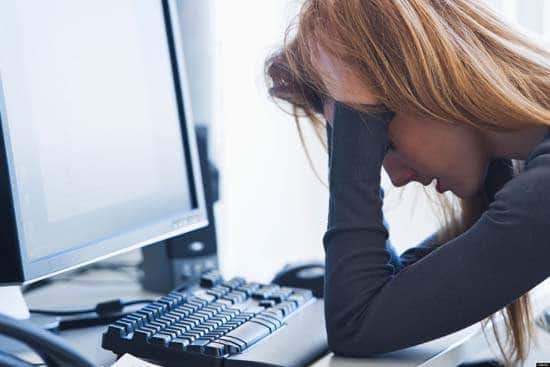 Stress can build up from time used unproductively and it can affect your online job. So, if you have set a proper work place and a strict schedule for work, you can get more work done more efficiently as you will get less distraction.
Ask Family Members to Join Your Online Job
Next, you can get your family member to get involved in your online job as a way to offload some of your work that is overwhelming you. Many online job owners found themselves swamped in their workloads working on their own which then builds up the stress for them as they find that they can't do as much as they would like to and that their inefficiency in handling the big workload is costing them their earnings.
If family members already have their own commitments and choose not to participate in your online jobs, you shouldn't get upset.
After all, not everyone will share the same interests and even if it may hurt your feelings when your family does not want to participate, respect them for their choice of work that they prefer. Another alternative to get help with your workload is to hire virtual assistants to handle all your repetitive work that can free up your time to focus on running your business.
Networking with similar people
The third way to reduce stress in your home office is to frequently connect with other people who are in the same situation as you. Get to know other online job owners is a good way to find an outlet to talk about your online job as they will understand you more being in the same position.
You can also learn from each other as well when you connect with them. You will be surprised how it is really possible to gain new insights and ideas from other businesses and you should not underestimate the power of networking and connecting with other online job owners.
While working hard on your job is crucial, it is important to take care and maintain balance in other areas of your life too. Meet up with your friends or meet new like-minded friends if you feel that you are getting too lonely working on your own. Keep a strict schedule to exercise regularly. Both of these ways helps you to feel positive and good, which is an important ingredient in maintaining a healthy outlook on your online jobs.