Although the real estate market is going through a slow phase but even in that situation an average real estate broker in Mumbai is making more than Rs. 100,000 per month. I have done a little research on the real estate market & I am in touch with many of the real estate agents.
In my research I have found that property brokers in Mumbai are really making big money. Even a person who does not have any good qualification or does not even have any office is making more than INR 1 lakh a month.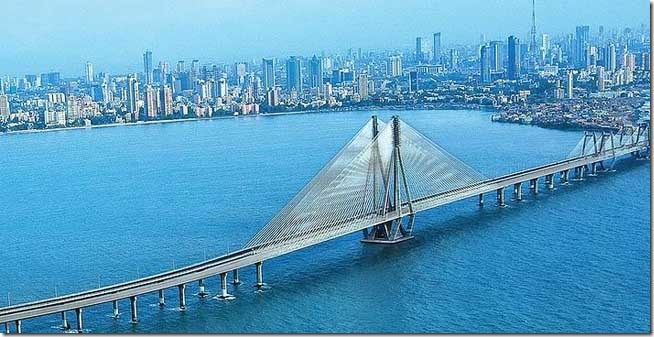 So how real estate brokers earn so much money?
The answer is simple. Prices in Mumbai are touching all time high & even 1 deal in a month can earn a real estate broker more than Rs. 1 lakh.
An estate agent receive 1% to 2% from both buyer as well as seller. The average price of a small 1BHK flat in Mumbai is more than 50 lacs. In that case, even 1 deal of a small flat with even 1% commission can earn them 100,000 in commission.
So just imagine, how much they can earn if they sell more properties. There is a big market for property on lease too.
It means, there is a great potential if you start this business. With just a right approach & good strategy, you can become a successful real estate broker & earn big money.
How to become a successful real estate broker?
Not only in Mumbai, property rates are rising everywhere. You can use these strategies anywhere particularly in other metros & 2 tier cities.
So just check this out how you can become a successful real estate agent.
1. Get the knowledge of properties near your area
This is the most important part. You must know each and everything about the properties with in 5 km circle where you plan to start your real estate business.
Get the knowledge about the details of the buildings, the rules of the societies in different buildings, number & size of the flats there, rates in per square foot. If someone talk about some particular location, you must be able to immediately tell him about these details.
Once you are prepared with this, follow the step number 2.
2. Create your business card
Your business card is one of the most important tool in real estate business. Before taking any property on outright or lease, people enquire with number of other estate agents. They take some time before they finalize any deal.
But after few days, when they call again a property dealer, they look for their business card. Make your visiting card so impressive that they will remember only your visiting card. Here is the designs of 51 creative visiting cards from Neil Patel that will leave a good impression on your clients.
3. Network with other real estate agents
The success of your real estate business is purely depend on how you can network with other real estate brokers in your area. If there is demand for properties, there must be equal or more supply as well.
Most of the supply for the properties comes from other property dealers only. Now a days, you will find more shops & offices for property dealers in your area than any other business.
Contact all the real estate brokers in your area, tell them you have just started your business & in future they may seek the help of each others. Exchange your business cards with them. Be polite in your communication & try to get more info from them instead of telling yours. Learn the market etiquettes from the successful brokers & know what are dos & donts of the business.
4. Get one nice office
If you can afford an office, get one on rent. This office will be your meeting point where you can call both the parties for the meeting. If you can't afford this, either you can get a shared office with someone or ask one of the estate agent to give him some space on demand.
Shared office is one of the good option as you can get some space where you can keep your table & chairs. This is relative cheaper than taking an office on rent.
In the worst situation if you don't have office, you can ask your clients to come to the property location for meeting.
5. Promote your business
By networking with other estate agents, you have created a supply chain but how do you create demands. Until & unless you don't have direct supply from the clients, you will not be able to generate the business.
So you need to promote your business. By promoting your business, you will inform others that you are into the real estate business from this particular area & if someone is looking for properties on purchase or rent from this area then you are the best person to talk to.
Unless, you show your importance, no body will take interest in you. Here are the different & proven ways to promote a real estate business.
Promote in local newspaper
Local newspaper is one of the best thing. You will find many newspapers where you can place the ads. Other than newspapers, you find some weekly circulation which  focuses only about the business in your location.
You can even distribute flyers & pamphlets through newspaper in your area & this works very well.
Promote online
This is one of the best idea to promote your business online. Internet is becoming one of the best source of information even for properties. People look online for the contact details of the property dealers who can show them some different properties in his area.
You can advertise yourself on many classified sites like Sulekha, Quickr, OLX & other real estate portals like 99acres.com, MagicBricks.com etc. You are bound to get good response from these websites.
Other than this, you can also list your business in Google+ local which is one of the best way to promote your real estate business. Check here how can you do that.
If possible, you can also create your website where you can get the details of the properties with images & videos. People like to see more details from the comfort of their home before they can make an actual visit.
Your website will help you to crack more deals this way & also it will make an impression on your client. Creating website is not only easy but its very cheap as well.
Check this article which explains why do you need your website.
Promote through reference
Reference is something that can grow any business on the top. If you will be able to service your clients to their satisfaction, this will bring more business to you. Most of the real estate agents run their business through reference only. Just one good client can send number of references. So make it a habit to serve your clients for all their needs.
Get your office at good location
Location is everything in this business. An office at good location can generate you a very huge business. But this comes with a high price tag.
This one must be the first point in real estate business but as you have started a new business & you don't want to take much risk, you can start without a costly office or even without an office.
After you start making some good money, you can think of taking an office on lease.
6. Improve your communication skill
This is the business of communication & it plays a very important role in finalizing the deals. By improving your communication skills, you will be able to convince more clients for completing a deal. You have to deal with all types of clients & you must have the idea of how to talk to different people.
How much money a real estate agents can make?
It depends on size of the property and number of transaction in a month. As I already said, you will make at least Rs. 1 lakh if you sell one 1BHK flat in Mumbai.
Just have a look at different commission structure you will receive in different dealings-
If you sell a flat or commercial property, you can receive 1% to 2% as commission depending on your negotiation. You will receive commission from seller as well as buyer. Better you negotiate, better will be your commission
Sometime your client will purchase the flat with the builder with your help. In this case, most buyers don't pay the brokerage. But the good part is, you receive 2% commission from most of the builders.
If you give any property on lease, you will receive 2 months brokerage as commission. Sometime, you will make only 1% to 1.5%. But you will get the brokerage on every renewal for the same flat.
In some cases, you will get a deal through other brokers so you have to share your brokerage.
Real estate business is one of the hot business, no matter there is a boom or slack in the property market. You will definitely make good money with right attitude.
Are you into this business or thinking to start this? How is your opinion on real estate business? Do you think, if you can really make big money as a real estate broker?