NYC (New York City) in United States is quite lively with variety of entertainment ventures. You can get quality schools and colleges to study in the city. Traders have adequate network to expand their business. Employment opportunity is also at its peak. You can find both fulltime as well as part time jobs in the city.
People from various parts of the nation as well as world visit the city for employment. Scopes in New York City is increasing now and then. If you are sitting at home and willing to get information about part time jobs in NYC, Craig list have a detail.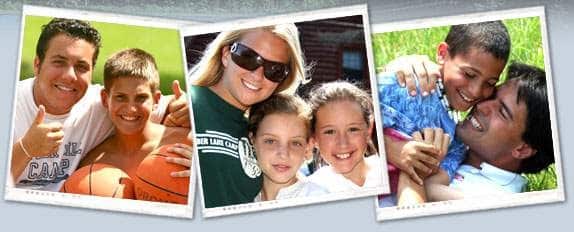 List of part time job opportunities in NYC
Film or video job
NYC is quite famous for its varied entertainment facilities. Generally, students search for a part time job as they have to pay their school or college fees. You can now get wide opportunities in film and video industry.
You can get a position of production assistant. Your duty will be to run errands and control crowds. Another opportunity is to be a makeup artist. You can create a suitable look of the actors. Other works are in camera department, writer, compositor etc.
Bar tending job
If you are looking for a high paid job as a part timer, bartending job in NYC is a desirable option. You can earn an amount between $150 and $300 every day through bartending. This can go up with tips.
If you can get yourself enroll in licensed bar tending school in New York City, requirement of this job can be easily fulfilled. You have to handle all types of glassware, bottles, and drinks in an effective way while seeking for this job.
Internship for students
Internship is an effective way to gain experience and make the profile effective. Since New York is a hub of marketing, trade, finance, commerce and other types of cultural events, you can get part time jobs in any one of these fields according to your subject knowledge. Internship is also one type of part time jobs for the students to earn their pocket money while they are studying. They can even get industrial exposure.
Summer part time jobs
Once you have completed your high school, you must be eager to involve in a new venture. Fun with friends and family might not last for long. You must feel bored by staying alone throughout the day. But, summer part time jobs are an exclusive way to create an engagement with earning facility. If you don't want to waste time by bullying around with your friends during summer vacation, summer jobs in part time will be a great idea.
Online proofreading
Work from home opportunities is quite effective for people without any experience and qualification. Online proofreading is a job opportunity available in every home of New York City having a computer and internet connection. Since there is no perfect schedule of these jobs, even housewives with great responsibility throughout the day can easily take a flexible shift and go ahead with the job.
Program coordinator
You can now get job opportunities in school, college, corporate etc as coordinator. If you are attached to an educational institute, your job will be to keep coordination between parents, students and teachers. Arranging for class routine, scheduling examination etc comes under this job profile.
New York City is very famous for job opportunities irrespective of gender, experience and age. You can get more options along with the list of online part time jobs mentioned above in the article.