Every start up needs some funding. You may know a successful company but you don't know the story behind it. I wrote a list of 15 non-ecommerce sites that received huge amount of funding.
1. CarDekho.com
CarDekho.com is India's #1 auto portal site with 3 million unique visitors in a month. CarDekho is subsidiary of GirnarSoft founded by Amit Jain. CarDekho, a Jaipur based company was launched in the year 2008.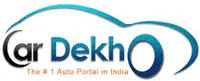 Over the years CarDekho has got funding from various companies. The web portal is planning to raise Rs 300 crores in funding.
One of the top funder of CarDekho is the Sequoia Capital that invested over $15 million for 20% stake in GirnarSoft. CarDekho also bought Gaadi.com in October 2014.
Sequoia is CarDekho's existing investor. Apart from it, the Chinese investment fund firm HillHouse is also likely to invest in CarDekho leading to $40 to $50 millions financing.
Finally Ratan Tata is also interested in investing in the Auto Portal. The integration of Tata Motors and CarDekho India could make India third largest player in the world.
2. Komli Media
Komli Media is a digital advertising firm based in Mumbai. Komli.com was founded in October 2006 by Akshay Garg and Amar Goel.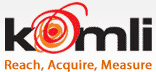 Komli has a long history of funding. Over the years since its inception, Komli received $97 million in 5 rounds from 6 different investors.
Let us start with first round of Funding. In 2008 Series A, Komli received $7 Million from Draper Fisher Jurvetson (DFJ) and Helion Venture Partners.
In 2010 Series B round it got $6 Million from Nexus Venture Partners with existing investors like DFJ and Helion.
In 2011 they received Series C round of funding which is around $15 Million from Helion, Nexus and Norwest Venture Partners.
In series D 2012 they got $39 Million from Western Technology Investment and existing investors.
Finally in 2014 it received $30 Million from Peepul Capital LLC and existing investors.
3. Newshunt.com
Newshunt is a mobile news aggregation web portal launched in 2009 by two former Nokia employees Umesh Kulkarni and Chandrashekhar Sohoni. Later the company was acquired by Ver Se in 2012.

Newshunt.com partnered with more than 100 newspapers in India to give stories in 12 languages.
Newshunt has raised in series B funding of over Rs 100 crores led by Sequoia Capital and followed by existing investors like Matrix partners Indian and Omidyar Network.
But in the series C funding Newshunt has been able to raise over Rs 2.5 Billion or $40.5 Million. Series C funding was led by New York based hedge fund firm Falcon Edge Capital. Existing partners like Sequoia, Matrix Partners India and Omidyar Network also participated.
4. Delhivery.com
Delhivery is a Gurgaon based company which operates under SSN Logistics Pvt. Ltd. It was founded in the year 2011 by team of five members Barua, Mohit Tandon, Suraj Saharan, Bhavesh Manglani and Kapil Bharati.

Delhivery offers warehousing, delivery, reverse logistics, payment collection etc.
Delhivery is basically an e commerce logistics firm with a plan to raise around $150 million in venture funding.
In September 2014 Delhivery raised $35 million in Series C round of funding led by Multiples Asset Management with existing partners like Nexus Venture Partners and Times Internet.
Series A round of funding was led by Times Internet Limited in April 2012 and in Series B round Delhivery raised $5 Mn led by Nexus Venture Partners in September 2013.
5. Taxiforsure.com
Taxiforsure founded in June 2011 by two engineering & management graduates Raghunandan G and Aprameya Radhakrishna is an online taxi booking platform.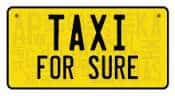 Taxiforsure is competing with OLA cabs for the funding. In series C round of funding it received undisclosed financing from Accel Partners USA with existing investors like Bessemer Venture Partners and Accel Partners (India).
Amount of funding is not known but it could be around $30 million.
In series B round of funding Taxiforsure got $10 million led by Bessemer Venture Partners. First round Series A level of funding it raised $4 million by Accel Partners, Helion venture Partners etc.
Its competitor OLA cabs raised around $42 million in Series C round of funding lmed by Steadview Capital and Sequoia Capital.
6. Practo.com
Practo is a subsidiary of Bangalore based healthcare start up Practo Pvt. Ltd founded by Shashank ND and Abhinav Lal in 2008.

Practo.com helps patients fix appointments with doctors online. It has over 10,000 doctors and over 10 million patient records in their database.
Practo is all set to raise around $120 million in its second round of funding. In series B round of funding Practo is about to raise around $20 million led by its existing investor Sequoia Capital.
However Practro also received Series A level of funding in July 2012 by Sequoia Capital. The amount was around $4.6 million.
7. CashKaro.com
As you all know CashKaro is a coupon and cashback site. Swati Bhargav and her husband quit their job at Goldman Sachs and launched this website in November 2012.

CashKaro was successful to raise seed funding of $750,000 (around Rs 4.5 Crore to Rs 5 Crore) from a UK based investor named as Angel Investors. Angel's have also invested in companies like PayPal, Gumtree etc.
According to the founder Swati, CashKaro is the first cashback site from India to get such a funding.  Cashkaro has partnered with 350 ecommerce sites like Snapdeal, Myntra, Flipkart etc
8. Indiahomes.com
Indiahomes is one of the prominent real estate website in India. Indiahomes.com is competing with likes of 99 Acres, Housing.com, Magic Bricks, Common Floor etc.

Indiahomes.com has a long history of funding because it has been able to pull so many investors.
In the latest series of funding Indiahomes.com is planning to raise $50 million (around Rs 310 Crore). But it was quite successful in raising $24.8 million (Rs 150 Crore) from US based existing investors like New Enterprise Associates (NEA) and Foundation Capital.
In 2010 it raised around $12 million from Foundation Capital and Helion Venture partners.
Again in early 2012 Indiahomes raised around $4 Million from existing investors Helion Venture Partners.
9. Hungama
Hungama.com a subsidiary of Hungama Digital Media Entertainment Pvt. Ltd was founded by Neeraj Roy in 1999. Hungama sells content like music track, movies, videos and mobile content to over 20 million users.

Hungama has an interesting history of funding.
ICICI ventures were the first to invest in Hungama in October 2000 however they pulled it back in 2009.
Then in 2004, Rakesh Jhunjunwala, a Stock Trader invested Rs 2 Crore in the Hungama.
But the first genuine round of funding they got from Intel Capital in 2012. Although the exact amount is not known but Intel capital invested $40 Million (Rs 240+ Crore) in 10 different technology companies including Hungama.
Then in July 2014 Hungama was able to raise around $40 Million (Rs 240 Crore) from Bessemer Venture Partners with existing investor like Intel Capital.
10. Priceburp.com
Priceburp is a coupon and online deals portal founded by Nirav Dave in 2011. Priceburp.com is owned by Mumbai based Priceburp Media Pvt. Ltd.

Priceburp was able to raise around $100,000 (less than Rs 60 lakhs) from a Dutch based Venture Capitalist firm Bright Ventures. To be precise the amount raised was less than $100,000.
This is the only funding Priceburp ever got since its inception.
11. Printland.in
Printland.com an online printing megastore was launched in January 2012 by Sandeep Behl.

Printland.com raised around $164,000 in the first round of funding from Evista Venture Capital. This happened in the early March 2013.
But in the same year Printland.com was able to raise Rs 5 Crore from SIDBI with the participation of existing partners like Evista Venture.
12. Knowlarity.com
Knowlarity is a cloud telephony firm based in Gurgaon. Knowlarity was able to raise funding twice.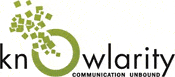 Recently in Series B round it raised around $16 Million (around Rs 90 Crore) from Mayfield investors and existing investor Sequoia Capital.
Earlier in 2012 Knowlarity raised around Rs 34 Crore ($6.6 Million) from Sequoia capital.
Knowlarity was founded by Ambarish Gupta and he is the CEO of the Knowlarity Communication Pvt. Ltd.
13. Wishpicker.com
Wishpicker an online gifting portal was started by two IIT Delhi graduates Apruv Bansal and Prateek Rathore in June 2013.

In the winter of 2014 Indian ecommerce giant Snap Deal acquired Wishpicker. The amount is not disclosed by the owners of Wishpicker.
Wishpicker was started with a seed capital funding of Rs 15 lakhs. Interestingly the money was savings of these two founders.
14. Exotel.com
Exotel a Bangalore based Cloud telephony start up Exotel Techcom Pvt. Ltd has been able to raise around Rs 2.5 Crore in funding.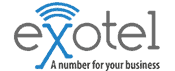 The investors are Mumbai based Venture Capitalists firm Mumbai Angles and Blume Ventures. This is the Series A round of funding for Exotel.
Exotel was launched in 2011 by team of seven members. Some of them are Shivakumar Ganesan, who teamed up with Ishwar Sridharan, Siddharth Ramesh and Vijay Sharma.
Exotel is in competition with Knowlarity which has raised way more than it.
15. Zansaar.com
The last company to receive funding in our list is Zansaar. Zansaar is a Bangalore based online portal for home décor products. Zansaar was founded by Jawad Ayaz and Vinod Chandran in January 2012.

Zansaar was able to raise Rs 30 Crores (around $6 Million) in early 2012. This is the first round of funding received by Zansaar.
Rs 30 crores were invested by two most prominent Indian Venture capitalist firms Accel Partners and Tiger Global.
So this was the list of top 15 non ecommerce websites which received funding from various investors. Although there are many other websites but we have tried to include some of the best.