It's no secret that India is moving rapidly to a digital economy. And mobile wallets in India are driving this digital payment initiative taken by the Indian government, banks, Non-Banking Financial Companies and other entities.
Surely, you too might have a mobile wallet. If not, you might consider downloading one of these excellent mobile wallets in India and become part of the country's digital economy.
Before I tell you about best mobile wallets in India, let's learn a bit about background of digital payment and how they're playing a vital role in helping you shop.
History of Digital Payment in India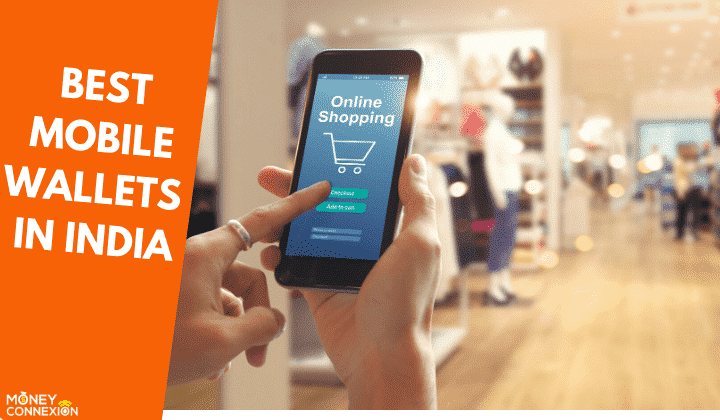 Digital payment have been around in India since quite some time. However, they shot to fame after the November 8, 2016 demonetization of Rs.500 and Rs.1,000 currency notes in India that left most Indians as well as foreign nationals strapped for cash.
Overnight, everyone from fruit and vegetable vendors to large grocery stores began accepting digital payments from mobile wallets.
Since the Severe Acute Respiratory Syndrome Coronavirus Disease 2019, also known as Covid-19 pandemic that shook the world, mobile wallets are growing even more popular.
>> Paid $667 million to their members. $10 Signup bonus. Swagbucks is the most legit site to make money in  Free time. Join Now


>>

 Free Samples every month from Healthy Living - Apply Here
>> Make $300 sharing your opinion - Join Survey Voices
As precautionary measure, Indians began using mobile wallets and other online payment methods to avoid handling cash that could lead to Covid-19 infection. And payment card transactions also saw a slight decline with people reluctant to hand over their credit and debit cards for swiping at stores.
More than four years later, there're countless mobile wallets in India. Though some have lost their popularity due to high service charges they levy, others continue to offer free money transfers.
Therefore, let's see which mobile wallets continue to hold the sway in India.
Best Mobile Wallets / Digital Wallets in India
There're a vast difference between mobile wallets and mobile payment apps. You can store cash on a mobile wallet and spend at merchants. On the other hand, payment apps don't allow you to store money aside but debit the cash directly from your bank account.
I will show you the list of both digital wallets as well as mobile payment apps with their features.
If you're considering downloading a mobile wallet, here's my curated list of best ones in India, according to my personal experience.
1. ICICI Pockets
As the name suggests, Pockets comes from ICICI Bank, one of the biggest private sector financial institutions in India. ICICI Pockets is very simple to download and extremely simple to use. You needn't have an account with ICICI Bank to download and use Pockets.
For a small fee, you can also get a physical debit card for your Pockets mobile wallet. This Visa branded debit card can be used at brick-and-mortar stores and online purchases. It offers several app-based discounts and special offers too.
A major advantage with Pockets: you can get hefty discounts and rebates from online stores such as Amazon and Flipkart among others. That's because these online stores often launch promotions with ICICI Bank. You get the discount when you pay from ICICI Bank or its debit card of mobile wallet.
2. PayZapp  by HDFC Bank
PayZapp comes from India's largest private sector bank, HDFC Bank. It is one of the most popular mobile wallets in India too and is known for its speed and reliability. You can get year-round discounts for online shopping with PayZapp card, which comes with the app.
That's because HDFC Bank has agreements with several topmost online retailers including Amazon and Flipkart among others, for such discounts.
PayZapp card isn't a physical debit card. Instead, it appears on the PayZapp app, complete with the 16-digit debit card number and three-digit Card Verification Value (CVV) along with vital details such as your name and date of expiry.
You can load cash easily from any bank account, request cash or even link a bank account with PayZapp. It also offers special discounts for in-app purchases and various merchant outlets that sign-up for promotions.
PayZapp is widely accepted at most merchants that accept mobile wallet payments. Additionally, they sometimes offer discounts and special offers on mobile recharges too.
3. Amazon Pay
Maybe you're unaware but the world's largest online store, Amazon, also offers a digital payment wallet for users in India.
I rate this as an excellent mobile wallet for two reasons: it's possible to use the cashback you get from Amazon India for making purchases at participating merchant outlets. Secondly, you can get amazing discounts and cashbacks from Amazon itself for using your Amazon Pay balance.
There's no need to download the Amazon Pay app separately: it's a part of the Amazon app. It has all features of a mobile wallet, except bank transfers. Do avail full services, you'll require full KYC, which can be done online. And an Amazon representative calls at your door to physically verify your KYC documents at the time and venue of your choice.
There're countless things you can do with an Amazon app such as mobile and DTH recharge, online shopping, paying restaurant bills and booking air tickets from Amazon Travels too.
4. Paytm
Once the mainstay of people looking for discounts while recharging their mobile phone accounts, Paytm is now a leading digital wallet in India.
There's a reason I'm ranking Paytm at No-4: there're several hidden charges that come with Paytm. One of them is transferring cash to banks and other mobile wallets. Paytm charges for these facilities on grounds that it has to bear transaction fees.
Secondly, contacting Paytm customer service can prove difficult if something goes wrong with a payment to or from the wallet. And thirdly, doing the full Know-your-Customer or KYC formalities for using full services of Paytm can prove cumbersome.
Unlike banks where you can walk in and request KYC completion, Paytm has appointed certain merchants. And often, these merchants charge a small service free for completing your KYC.
However, the biggest strength of Paytm is that it's accepted at most merchants across India, including rural parts of the country. In fact, Paytm was the first mobile wallet that came to the rescue of cash-strapped Indians after the November 8, 2016 demonetization, as most stores began accepting payments from the app.
Paytm wallet also comes with a feature to open a Paytm Payments Bank account. And their Paytm Mall has countless products that you can order online.
5. Skrill
If you're wondering why I'm ranking Skrill as the topmost mobile wallet in India, there's a strong reason. Skrill allows you to store money in US Dollars and foreign currencies too and transfer the same to your contacts abroad. However, there are minimum and maximum limits on how much money you can transfer outside India.
You can make payments locally with Skrill or remit to business associates or stores in India. This app is also useful for online shopping from foreign stores.
Therefore, this is a very useful app for parents whose children are studying abroad and for businesspersons or freelancers that need to send and receive money from foreign sources.
6. MobiKwik
For some reason, MobiKwik hasn't been aggressive in the Indian market, despite its excellent features. In fact, MobiKwik was one of the first digital payment wallets to appear in India and was primarily useful for discounts on mobile phone account recharges. It continues to enjoy widespread acceptance, though it's been overshadowed by other players in the market in recent years.
7. Freecharge
As the name suggests, Freecharge began as a top mobile wallet that would offer free top-ups of calling and data recharges for cell-phones. The year 2016 also saw Freecharge graduate as a popular app for making small payments to fruit and vegetable vendors and stores. T
rue to its identity, Freecharge continues to offer amazing discounts on cell-phone call and data recharges. This is an ideal app that allows you to save money through their various promos and special offers.
8. JioMoney
JioMoney comes from India's largest mobile services brand, Jio. You will find this digital payment app automatically installed on your smartphone when you use a Jio SIM card. JioMoney is very simple to use and easy to recharge. You don't even need a bank account to recharge JioMoney.
Simply walk to any Jio dealer and pay the cash. They'll transfer it to your account. JioMoney is now the fastest emerging mobile wallet in India. And for good reason too.
Since Jio also has its own range of smartphones that are popular in villages, JioMoney finds wide acceptance in rural and remote parts of India. You needn't be a Jio mobile services user to download and use JioMoney.
9. Airtel Money Wallet
Airtel Money Wallet comes from India's multinational mobile services provider, Bharti-Airtel. This app allows you access to your Airtel mobile account, Airtel Payments Bank account and also serves as a mobile wallet.
Actually, Airtel Money Wallet is part of Airtel Payments Bank. The money you deposit on your wallet goes into the Airtel Payment Bank account and fetches nominal interest too. And when you make a payment, it debits from Airtel Payments Bank account.
10. PayPal
PayPal is most popular outside India as mobile wallet. However, in India, its use as mobile wallet is limited to businesses only. To use PayPal as mobile wallet, you'll need to provide a Goods & Services Tax Identification Number or GSTIN.
Else, it works only as a payments system that debits and credits the money to your bank account. PayPal mobile wallet is very popular among small businesses and freelancers in India, who can complete the necessary formalities.
Read: Best Alternatives to PayPal
Topmost Mobile Payment Apps
In addition to mobile wallets, there're several mobile payment apps in India too. These work on the Unified Payment Interface (UPI) launched by the National Payment Corporation of India.
You cannot store money on these mobile payment apps. Instead, you have to link them to your bank account. It's possible to transfer money using the Virtual Payment Address (VPA) or simply with the phone number.
11. Bharat Interface for Money
Bharat Interface for Money or BHIM was launched in 2017 by the Indian government to mark the birth anniversary of the Father of the Constitution of India, Bharat Ratna Dr Bhimrao Ramji Ambedkar. This app allows you to connect with all your bank accounts and make instant payments using the VPA or by scanning a QR code. BHIM also allows balance enquiry of your bank account.
12. Google Pay
A much later entrant in the market, Google Pay is fast gaining popularity across India. This is a fairly good digital payment app if you have a lot of contacts on Gmail or know their phone numbers. It's also possible to send money using the VPA. However, you'll have to connect your bank account associated with your phone number. It doesn't allow balance enquiry.
13. PhonePe
Linking multiple bank accounts, including Savings and Current account as well as mobile wallets is possible only with PhonePe. A superb advantage of PhonePe is that you can link a bank account even if the bank doesn't offer its own BHIM app, for making or receiving payments. PhonePe offers attractive promotions daily. And you can send or receive money using QR code, VPA or even net banking.
14. WhatsApp Money
Fast emerging as the preferred mode of sending and receiving money in India is WhatsApp. That's not surprising if we consider that millions of Indians use WhatsApp for audio, video and text chats as well as video conferencing calls. In fact, a lot of banks in India and Non-Banking Financial Companies (NBFCs) also operate on WhatsApp now.
15. IRCTC iMudra
IRCTC iMudra began as a mobile wallet for frequent travellers and travel agents wanting to buy railway tickets. As the name suggests, this mobile payments app comes from Indian Railways Catering & Rail Transport Corporation or IRCTC. You can also request a physical card for iMudra wallet. IRCTC iMudra is finding wider acceptances in India.
16. BSNL Wallet
BSNL Wallet is a branded form of MobiKwik mobile wallet. Bharat Sanchar Nigam Ltd doesn't own or operate the app. It only offers its branding to MobiKwik. Therefore features of BSNL Wallet are same as MobiKwik.
17. Future Pay
Future Group that operates D-Mart, the popular line of stores and online. Future Pay app allows you to shop at pay at stores operated by the Future Group including D-Mart, fbb, Brand Factory, Central and others.
18. Oxigen
Oxigen offers what it calls as a cash management solution. Oxigen wallet has the features of a mobile wallet and mobile payments app. They also offer a virtual debit card for online and offline shopping. Oxigen is becoming quite popular with several retailers and shoppers in recent years.
Wrap Up
There're other countless mobile wallets and digital payment methods in India. However, the 10 mobile wallets in India that I mention here are among the topmost and safest. They are widely accepted and work even when you have weaker mobile Internet coverage. Furthermore, most of these digital wallets come up with special offers and promotions time and again, which makes them attractive for us. Using mobile wallets, we can save lots of money in India too.