There are few good mobile phone insurance companies in India. Most of them are new startup and are not very popular.
Although the company you buy your mobile phone from provide you with some warrantee but most of them are for only a year long. After that if you mishandle or lose your phone then you are responsible.
Recently I bought an iPhone 5S and after doing the enquiry about the insurance, they told me Rs. 1700 for first year and I need to get the insurance within 2 days of the purchase.
The price of my iPhone is Rs.41,000 so premium comes around 4% of the mobile cost. But its not the case with all the companies. Many of the companies offer for as low as 1-1.5% of the total cost or Rs.15 to Rs.20 per Rs.1000 for the first year.
If you are buying a high end mobile or other gadgets then you need an insurance company that can cover you for a longer period. This insurance covers any type of software damage, physical damage, loss or theft of mobile.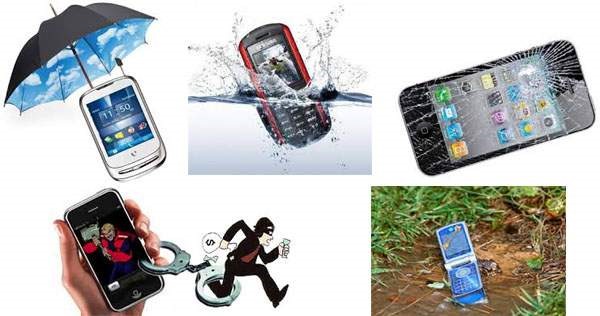 Top Mobile & Gadget Insurance Companies in India
Hence, we jot down a list of few top mobile phones insurance companies in India. Here are they-
1. New India Assurance Company
The first mobile phone insurance company is New India Assurance Company. Although the company is owned by Indian government and it provides insurance for all other purposes like personal, Medicare, motor etc but is also provides you with mobile phone insurance plan.
Now how do you get your mobile phone insured with New India Assurance Company?
Well Nokia in collaboration with New India Assurance came up with a scheme for mobile users in India. The plan is fixed premium is only Rs 50/- and the rate is around 1.25% of the price of the mobile phone.
This scheme by the company would cover loss, theft, malfunctioning and damage of the phone.
For more information, visit the page https://www.newindia.co.in/
2. SYSKA Gadget Secure
SYSKA Gadget secure is a private mobile phone insurance company. According to their premier offering you get covered for everything like theft, damage, fire and water or moisture.
As per the cost of your phone they have 5 different plans for Samsung mobiles only.
For price between Rs 4000 to Rs 10,000/- you can go for Rs 599/-. Similarly for other four plans
For Rs Rs 399/- for less than Rs 4000/-,
For Rs 10001 to Rs 15000/- plan is Rs 899/-,
For Rs 15001 to Rs 25000/- plan is Rs 1299/-,
For Rs 25001 to Rs 90000/- plan is Rs 1999/-
Moreover it also gives antivirus solutions and free pick/drop of your gadget from your home.
For more go to www.syskagadgetsecure.com
3. On Site Secure
Third company is On Site Secure. A private company that covers for your mobile phone. The company was established in the year 2010 and located in Mumbai.
It has plans for various price ranges like
For Rs 1 to Rs 7000/- plan is Rs 599/-,
For Rs 7001 to Rs 13000/- plan is Rs 799/-,
For Rs 13001 to Rs 20000/- plan is Rs 1099/-
For Rs 20001 to Rs 30000/- plan is Rs 1799/-,
For Rs 40001 to Rs 50000/- plan is Rs 2799/-,
For Rs 50001 to Rs 70000/- plan is Rs 3499/-,
For Rs 70001 to Rs 100000/- plan is Rs 4899/-
So these were some of the plan for mobile phone users only. There are other insurance plans for gadgets like laptop, tablets etc. You can visit the website and find out more.
Visit www.onsitego.com
4. Gadget Cops
The last company in our list is Gadget Cops. It was the first company in India to start insurance for mobile phone users in private sector.
Company covers for accidental damage (2 years), liquid damage (2 years), mechanical and electrical faults (2 years) and other value added services.
For more information visit http://gadgetcops.in
So these were 4 mobile phone insurance companies in India. You can consider one of the company if your mobile is worth more than Rs.15,000/-.