Have you ever imagined some of the laziest jobs in India? If you are a couch potato and does not like to work but you still want to earn some money then there you got to read this article.
We have listed 10 jobs that a laziest guy on this planet can do. You need to choose any one of them. All the jobs are very easy and it does not require any hard work however you still get to make money.
However I must caution you that these jobs are not serious undertaking, you can work on ad hoc basis and then move on.
Best Job for Lazy People
So here are 10 jobs for laziest people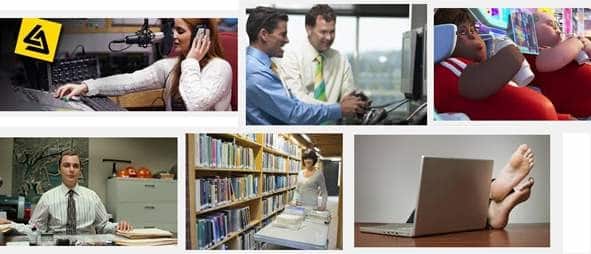 1. Sperm or Egg Donor
I think you have seen the movie Vicky Donor. Yes, you can donate sperm and earn some money. The money that you get paid are based on the basis of quality of sperm you give.
If it is of higher quality then you getting paid a higher amount otherwise it is less.
Not just male every female can donate eggs and earn some money.
You could also donate blood and make some money. Both men and women have an opportunity to make money without putting any effort.
2. Video Game Tester
Video game tester is another job for lazy people. Video gaming companies want people to test their new gaming software.
They want people like you and you get paid if you play games for hours. After playing games you have to give feedback like how the game was.
About various features in the game, is there any problem like bugs or faulty codes. You got to report all that after you had played the game for hours.
So video game tester is a great job for lazy people.
3. Librarian
You could be a librarian in your school, college or community. Being a librarian is perhaps the easiest job.
You have to sit on a table and take care of all the books in the library. You also keep an eye who is taking what books and they are returning it on time or not.
The job is very easy and you get paid for doing nothing. I have few friends who are very lazy and they are part time librarians.
4. Radio Jockey
Radio Jockey is another job that suits a lazy guy. However, you have to be very talented. You got to have great talking skills.
You need to talk at a length without taking a break. The money that you earn is really great. In fact, you could be a celebrity in a moment.
However, not everyone can be a radio jockey. You have to have talent.
5. Celebrity Blogger
This is yet another great job for lazy people. If you follow celebrities like pop singers, musicians and film stars then you could start a blog about them.
If you write some good content about them then you get thousands of visitors daily. You could make a lot of money by running ads on your blog.
Although you can sit on your bed and run your blog but you must have great writing skills and knowledge of English.
Otherwise you cannot make money being a celebrity blogger.
6. Beer or Chocolate Taster
Before a company launches a product, it wants to make sure that everything is perfect.
Therefore beer or chocolate companies need tasters who can taste their products before they launch it in market.
You could sit back and drink bottles of beer whole day doing nothing. Similarly, you can eat chocolate as much as you like.
And the best part is that you get paid for drinking and eating. However, beer or chocolate taster jobs are very few in numbers.
So you have to have contacts or reference if you want to get one.
7. Baby Sitter
Baby sitter is also one of the laziest jobs. You have to take care of baby whose parents are out.
If you do not like babysitting then it could be difficult for you. So this job is not for everyone especially men.
If you are a woman then babysitting could be easiest jobs for you. Moreover, babysitting jobs are readily available and you can easily get one.
Also you make good amount of money babysitting. So try out for this job.
8. Freelancer Jobs
Internet has made our life a lot easier. Internet is not just for fun but if you are smart enough then you could find some of the easiest jobs there.
You can find different kind of jobs that you can do. Like taking up surveys, being paid to click on ads, reading emails etc.
There are jobs that any lazy guy can do it. You have to find one and stick to it. You make money easily without putting any effort.
9. Movie or TV Serial Extras
Have you ever noticed people standing in crowds in a movie or TV serials. Or did you ever notice who fill in the audience in a reality show.
Well they all are called Movie or TV serial extras. Every big budget or small budget movie needs extra and you can be one of them. Career in this industry is very lucrative.
You get paid some of amount of money, not huge but little. However, you can still make money just for doing nothing.
10. Acting/Modelling
Finally, laziest people could opt for modelling or acting career. I am not saying that you have to become a big star or a celebrity. But you can find small roles in films and tv soaps.
You get paid good amount of money just for rendering few dialogs on screen. Your role would be for just two minutes and you make some money.
Similarly you could be a model if your physique is good. You can make good amount of money without having a great talent.
So these were 10 jobs for laziest people in the world. You can find one of them that suit you and make some money out of it.