We all have being listening about business insurance. However have you ever thought of insuring your home business?
You could insure your home based business just like any other business operating in this world.
Although insuring home business may be new or unheard in India but it is quite normal in western countries.
In this article we will give you an idea about insuring your home business. After reading this article you will make out how insurance for home business is as important as any other form of Insurance.
Types of Home Business Insurance
Let us start with different types of home business Insurance. Globally there are three different types of insurance plans.
1. Endorsement/Rider on Home owner's or Renter's Insurance Policy
This is the most inexpensive form of home based business in the market. Endorsement/Rider allows homeowner's or renter's policy to cover your company.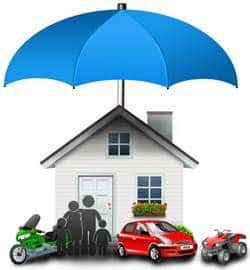 It can cover a home business which has a lot of valuable equipment or deals with hundreds of visitors daily as well as an accountant or a single blogger.
This is good for home business with one or no employee.
2. In Home Business Policy
In home Business policy is designed to cover serious issues. Some of them are theft, fire and even loss of important documents & data.
Insurer covers for home businesses with more than 3 employees. Serious home businesses with half a dozen or more employees choose this type of insurance.
3. Business Owner's Policy
The ultimate home business insurance is business owner's policy. If you want coverage for a big home business then you should go for this particular plan.
It has a comprehensive policy and many retailers with brick and mortar use this type of plan. Here the amount is higher than the previous plan.
Usually small and medium size companies which come under the home business use this plan. So this is not for everyone.
Commercial Package Policy: There is one more called commercial package policy. Here you get covered for businesses like an auto garage in your home.
So these were different types of home business insurance plans to choose from.
What Do Home Business Insurance Companies Cover?
So let us see what all you get covered for a home business insurance plan.
Indemnity Insurance
This is the most important thing and it needs to be covered. If your client suffers or incurs any loss because of your advice or service given by you then you get covered for that loss.
It could be the legal cost or any other damage. Most common for any business.
Public Liability Insurance
This Public Liability Insurance would cover if someone in the public suffers an injury or their property is damaged at the premises used for your business.
If your business is responsible for the damage then you get covered for that.
Business Building Insurance
Business building insurance will cover the very home you are running your business from. If your home catches fire or it is flooded because of heavy rain then you get covered by the insurer.
The good thing is it covers both the business as well as damage done to you as person.
Automobile Insurance
You can also get covered for your automobile or car you used for running your home business.
Apart from these four you also get covered for any replacement cost in your office.
What is the Risk Involved?
If you want to make best use of your home based insurance then you have to minimize the risk.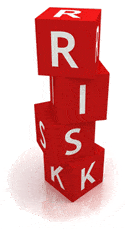 So what possible risk that you might face. Well the first one is you might fail to notify or inform your insurer about the exact nature of your home business.
If fail to explain your exact nature and functioning of your home business to insurer then the insurance company might deny your claims.
Moreover, you haven't disclosed all the information required about the business to your insurer.
Hence, get into the details before you choose an insurance plan with a company.
Choosing a Right Home Business Policy
Finally I will give you few tips before choosing a right home business insurance plan.
Find a right insurance agent that will understand your home business. He must be experienced.
Ask for an umbrella policy that covers everything from brick and mortar to you as a person.
Always try your best to increase the policy limit for your home, equipment, automobile etc.
Read the document again and again before you sign it. Read the fine print, exclusions or endorsements.
Consult your clients before you go for a plan.
These were some tips to keep in mind before opting a plan.
So read this article and secure your home based business now.