IDSA (Indian Direct Selling Association) is a self regulatory association for the direct selling industry in India. IDSA act as a middle man between the industry and the policy making bodies of the government for the purpose of Direct Selling Industry in India. IDSA takes an initiative of helping and consulting the direct selling industries to grow them in India.
Some of the famous member companies of IDSA are Tupperware India Pvt. Ltd, Max Life Insurance, Hindustan Unilever Network, Herbalife International India, Amway etc.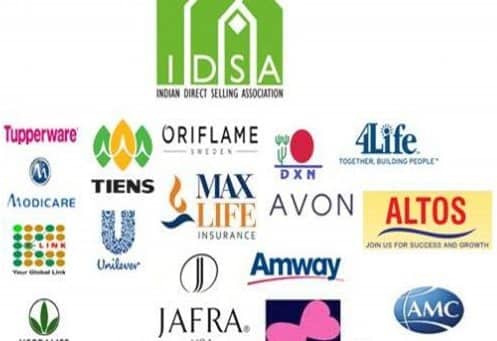 Direct Selling
Direct selling means directly selling the products or services to the customers at their homes, offices and any other location. For Direct selling permanent location or retail location is not required and selling can be done by showing demonstration or by explaining to the customer.
All types of products and services are sold through direct selling. The products sold through direct selling are unique, good quality and have money back guarantee also.
Through direct selling not only the cosmetics but also the high quality garments, house hold products, kitchenware etc are sold. IDSA registered companies encourage people to join their network and sell their products through direct selling. Through direct selling the seller gets the commission on the product sold.
Benefits of Direct Selling
1. Direct Seller can earn extra income by doing direct selling of the products. Direct selling can be done by employed persons also no need to leave the job.
2. Flexible working hours no need to work in between particular hours.
3. Direct contact with consumers so can understand the taste or preference of the consumer towards the product.
4. A good opportunity of being self employed for housewife and retired persons.
To become direct selling distributor following skills are required
Leadership Qualities
Presentation Skills
Convincing Skills
Selling Skills
Understanding customers
Benefits for members of IDSA & services
IDSA members get lots of benefits and assistance to grow their business in market.
Use of IDSA logo on the products & services
Recognition
Right to elect the Executive Committee
Leadership Opportunity
Information Availability
Professional Networking
To become members of IDSA
The company and its partners, promoters should be of good financial condition.
The company which is trading of the products and not manufacturing the products then they should either have their own trade mark or trade name or should have the rights to sell or distribute the products.
The company which is manufacturing or producing the products by itself and is completely owned by the company itself.
The company should submit all the fees required by the Association.
The company should submit all the required documents for scrutiny along with the completed application form.
The company should sign to abide by the Model Code of Ethics.
The companies method of operation should be fair and should comply with the Model Code of Ethics and should be relevant as per Indian Legislation.